H&R Block Review 2022: Features & Alternatives
All products recommended by Bizreport are selected by our editorial team, independent of our parent company. Some of our stories include affiliate links. If you buy something through one of these links, we may earn an affiliate commission.
Founded in 1955, H&R Block has a great reputation in the tax industry. With online and brick-and-mortar service, you can get the help you need to file your tax returns every year.
Pros
Great free tax filing package

Easy to use, even for beginners

Access to tax professionals for assistance
Cons
Many mixed customer reviews

More expensive than some competitors
Import tax documents, Online Assist customer service, mobile app, free tax filing package, maximum refund guarantee, tax calculators, real-time refund tracking
H&R Block offers a variety of tax filing services to individuals, small businesses, freelancers, and other business entities. They also offer customer service packages that provide you with unlimited access to expert support filling out your taxes.
H&R Block has been around for decades, operating as a tax service company since its foundation in 1955 in Kansas City. They have online tax preparation software for individuals, small businesses, and every other type of business entity. There are also thousands of H&R Block offices around the US where you can go for assistance with your taxes in person, even if you purchased the online package.
As a well-established business, the H&R Block office employs thousands of tax professionals to assist customers in tax prep for both federal and state taxes every year. They have service packages that include unlimited access to tax advice from a professional who will help with your individual tax situation, a valuable resource for any filers who aren't already familiar with how to fill out tax forms.
What started as a small business in Kansas City has grown into a well-known company offering tax return preparation solutions for individuals and businesses of all sizes. They offer tax preparation software for anyone filing US taxes, with teams of tax pros on-site to help you, your small business, or your company file every year.
What Do You Need To Know About H&R Block?
There are many tax software companies competing for customers every year. The standout for H&R Block is their comprehensive free tax filing package that includes federal and state filing. Their package offers a little more than most other free filing packages, helping you get a little more done without having to stress over payments. Their paid tax services are also competitive, though a little is more expensive than some competitors.
H&R Block Advantages
H&R Block provides a more polished, semi-premium experience for customers. While there are cheaper options, customers of H&R Block get superior access to tax expertise through a well-refined tax software that just works.
Outstanding User Experience
No matter how little you know about taxes, you can get through both the federal and state filing easily enough. The whole tax prep experience is seamless and well-directed, allowing everyone to get through the tax process with minimal stress. Flexible direction is given for small business taxes, individuals, and other business entities.
Clear Navigation
The way the service is set up allows you to easily navigate between different sections by clicking on a tab. Everything is clearly labeled with concise instructions on how to get from start to finish. Buttons, questions, tabs, and help sections are well arranged to guide you through your tax return smoothly.
Always-on With Context-sensitive Help
Get assistance with whatever form you're currently filling out. Help is context-specific, giving you suggestions based on what you're filling out. If the answer isn't relevant, you can use the built-in search function to find something more helpful.
Provide Thorough Explanations of Tax
H&R Block has great resources for teaching you how to do your taxes while you're working through it. For each type of tax form, there are written guides to direct you on how to fill it for yourself. You can also access in-depth video guides to teach you about filing your individual or business taxes.
If you're a small business owner who wants to become more familiar with filing your own tax return, this is a good resource to tap into.
Outstanding Mobile App
You can do your taxes from any mobile device with the H&R Block app. It's a very intuitive app that allows you to do everything you need to, including picking up where you left off in filling your data for your returns.
The mobile app is only available for the web version of the software, not the downloaded version.
Optional Expert Support Fee
H&R Block's Online Assist add-on gives you direct, unlimited access to tax experts on demand. These tax professionals can answer your questions and help you understand how to prepare your taxes in the best way for you.
This is an optional add-on that's not mandatory. If you want to work with the H&R Block advisors, this is how you can get access to them. Regular customer service is always available to help you with account issues or other simple problems you may encounter.
Advanced User Interface
H&R Block's interface makes it easy for you to interact with each form. They present you with an interview-style questionnaire that takes you through all the prompts on your tax forms. This way, you can fill out all the paperwork without having to be anywhere close to a tax expert. The website, app, and downloadable versions are all quick and easy for customers purchasing any tax software package.
Packages for H&R Block
H&R Block tax pro is a great choice for free filing, but their other packages are also competitively priced to give you value for money. Whether you're filing as an individual, a company, or another business entity, you can find a plan with a price you can manage.
Here's the breakdown of the packages H&R Block offers and who might find value in each one.
H&R Block Formation Packages
Free Package
$0 + $0 per state

One of the most feature-packed free tax filing packages, this option works for anyone with retired income or dependents, or for students and those with simple income sources. Claim the child tax credit and earned income credit, and include income from dividends, interest, and schedule 1-3 forms.

Paid Packages
Basic Online Assist
$69.99 + $39.99 per state.
Online Assist is not a package in and of itself, but it's a support option that gives you access to help from a tax professional. You get on-demand, unlimited help over the phone, online, and every screen-sharing to assist with your tax questions.

Deluxe
$54.99 + $44.99 per state (Online Assist: $109.99 + $49.99 per state)
If you need to itemize deductions for yourself as an individual, record charitable giving, access childcare credits, calculate real estate taxes, or include health savings account contributions, this package can handle these tax situations.

Premium
$74.99 + $44.99 per state (Online Assist: $159.99 + $49.99 per state)
This package includes tax filing for investors, including real estate investors and cryptocurrency investors. Record capital gains, stock trades, and gifts or inheritance assets.

Self-employment
$114.99 + $44.99 per state (Online Assist: $194.99 + $49.99 per state)
With support for every type of personal and business income, this is the package for those who need to record both self-employed income and itemized expenses for a sole proprietorship, partnership, LLC, or other business entity.
H&R Block Quick Overview
Best Overall Value
Great free tax filing package
Easily import tax information from other sources
Unlimited access to professional tax support
Turbo Tax Customer Reviews
Customer reviews about H&R Block are mixed. Because they're a large company, people review all aspects of the business online.
Here are some of the positive and negative reviews about the tax software itself:
My family and I would recommend H and R Block any day. Professional and got our Disability back pay which we were fighting with government for years. Deal with more than taxes and very helpful.

Tom Lahey
The wizard is easy to use. I like it better than TaxAct and TaxHawk. However, I decided to pay a premium for tax SW this year due to some life changes, so I was disappointed to encounter some avoidable issues using the SW.

Thomas Leverette
H&R Block took the guess work out of doing my own taxes. It was self-explanatory and had adequate help features for me.

Suzanne S
Very professional, superb customer service, patient and transparent. I knew immediately I was in good hands.

Vincent O
H&R Block Service Review
With all the tax software options today, how does H&R Block compare? Here's a rundown of the main aspects of what they offer their customers.
Review of H&R Block
| | | |
| --- | --- | --- |
| Overall Pricing and Value | | 85% |
| Cost Value | | 70% |
| Customer Support | | 95% |
| Ease of Use | | 90% |
| Included Features | | 80% |
Is This Tax Service Right For You?
H&R Block is a great option for anyone who wants a more in-depth free option, or those who need support from a certified tax professional to fill out tax returns. If you have a more complex tax situation to account for, this may not be the cheapest option available to you.
Cost Value
The free version of H&R Block offers support for more federal tax forms than most competing brands. They also offer free filing for basic state tax returns, which is not common. Once you get into the paid tax filing packages, they are a bit more expensive than some competing brands, although they are all close in price.
If you want to add expert support, the cost goes up by a lot, but it's still more affordable in most cases than working directly with a CPA to prepare your taxes for you.
Customer Service
When you reach out to customer service for tax help, you get support from someone with training in US tax filing. Most questions can be answered quickly, although it's sometimes difficult to reach support over the phone if you want an immediate response. Chat support and online self-support are other options that might help you get an answer more quickly.
H&R Block's Online Assist plan gives you a higher level of support, but it comes at a cost. You can add it onto any free or paid tax package or purchase the package by itself.
Ease of Use
Most customers who use H&R Block find the interface intuitive, although some prefer how other popular software is organized instead. Tax forms are set up with interview-style questions to guide you through the process and help you fill in each form without having to read and understand the complex IRS forms.
Tax forms and certain income/expense documents or deposit accounts can be uploaded directly into your tax filings, by importing from outside sources or taking a picture via your mobile app.
Included Features
Certain features from H&R Block are very helpful, including importing your tax documents indirectly, a knowledge base for in-depth explanations of tax topics, tax calculators, and solid brand guarantees.
If you're finding it difficult to complete your taxes for any reason, you can upgrade to another package and work with a tax preparer for a more hands-off experience with their enrolled agents.
Overall
While their free tier is excellent, paid packages are a little more expensive than some competitors without offering anything significantly more valuable, especially if you purchase the Online Assist package.
2 Top H&R Block Service Alternatives
| | | | |
| --- | --- | --- | --- |
| | Taxslayer | TaxAct | H&R Block |
| Free Packages | $0 – $59.95 | $0 – $94.95 | $0 – $114.99 |
| Paid Packages | $0 – $39.95 per state | $39.95 – $54.95 per state | $0 – $44.99 per state |
| Detail | Free state returns for 1 return only | Xpert Help packages for professional support | Online Assist plans for an extra charge |
| Link | | | |
Taxslayer
Created originally in 1965 as Rhodes-Murphy & Co., TaxSlayer is one of the cheapest options on the market. They offer a no-frills, simple service that's good for anyone looking to save some money on filing taxes. If you need more complex filing options, you may need the higher tiers of service rather than the free package.
TaxAct
TaxAct is a mid-range tax service provider that offers comprehensive plans for tax filers in all income brackets. It has been in business since 1998, offering tax prep and other services, including expert support for individuals and businesses to file taxes.
Conclusion
H&R Block has a lot of great features that make it a helpful service for anyone looking for their fair shot to file taxes online, but it's not the best option for everyone. The free package is robust, and unlimited expert customer support is available for an extra cost. However, simple filers can likely find a more affordable option with similar features.
Frequently Asked Questions (FAQs)
What guarantees does H&R Block offer customers?
H&R Block offers a few guarantees to customers, including the Maximum Refund Guarantee, No Surprise guarantee, 100% Accuracy guarantee, 100% Satisfaction Guarantee, and the Audit Support guarantee. Read through the guarantees fully to understand what they cover and what they don't.
Can you use H&R Block from abroad?
Yes. You can file your US taxes from anywhere using the H&R Block online tax preparation software. Expats and foreign filers can use this service just the same as those within the US.
Does H&R Block have a mobile app?
Yes, H&R Block has a mobile app that allows you to fill in your tax forms from anywhere. The app is available to anyone across both Apple and Android devices.
Can you import tax documents into H&R Block?
Yes, you can import many tax documents directly into H&R Block. Previous returns can be imported even from other tax companies and common forms like W-2s and 1099s can be uploaded as well. Certain types of government forms can be uploaded as pictures to autofill into your returns as well.
Where is H&R Block based? 
H&R Block was founded in Kansas City and still has its main headquarters in Kansas City today. However, there are offices all over the continental US and other US territories, not just in the Kansas City area. 
ABOUT THE AUTHOR
ABOUT THE REVIEWER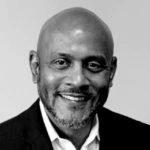 He is an organized and creative thinking sales management professional with experience in outside and inside sales in various markets. Working as freelancer in the Greater Boston Market, he moved to St. Louis and became an Account Executive, then a Sales Manager managing and coaching 12 sales reps covering a nationwide territory. He has developed his team with a combination of consultative selling and value before price coaching mindset which has won him a President's Cup and many other financially rewarding awards at RICOH. His most recent role as a Continuous Improvement Manager provided insight into the importance of delivering a quality product in alignment with the value and reputation of his organization. It further enhances the aspect of selling on value as opposed to price.
+ 2 sources
Bizreport Advisor adheres to strict editorial integrity standards avoids using tertiary references. We have strict sourcing guidelines and rely on peer-reviewed studies, academic research. To ensure the accuracy of articles in Bizreport, you can read more about the editorial process here.
Block® H. Guarantees | H&R Block®. H&R Block Tax preparation company. Published 2022. Accessed September 27, 2022. https://www.hrblock.com/guarantees/

Hrblock is rated "Bad" with 1.2 / 5 on Trustpilot. Trustpilot. Published June 20, 2022. Accessed September 27, 2022. https://www.trustpilot.com/review/www.hrblock.com?stars=5