Direct Incorporation Reviews 2023: Pros, Cons & Popular Alternatives
All products recommended by Bizreport are selected by our editorial team, independent of our parent company. Some of our stories include affiliate links. If you buy something through one of these links, we may earn an affiliate commission.
Pros
Proven track record

High-quality LLC formation services

Thousands of clients
They provide some advanced features that few competitors do. Direct Incorporation can handle a broader range of business needs than most of its competitors, from trademark protection to full-service web design to logos and graphic design.
Our company was started in 2003 by a father, son, and a small group of former attorneys with the simple purpose of making it easier to start a business.
The modern entrepreneur's best buddy is business creation services.
After all, submitting paperwork is a pain (if you don't mind it, this guide is probably not for you), so an LLC formation service can alleviate some of that stress.
Which service should you use, though? There are a plethora of options to choose from.
In general, an effective formation service accomplishes two goals. First, they assist you in forming your company and provide guidance along the route. Second, they'll assist you in maintaining your new business by reminding you of deadlines, state laws, and other important information. The track record of the service, the cost, and how simple it is to use their service are all key elements to consider.
We'll give you our honest evaluation of Direct Incorporation's LLC creation service in this Direct incorporation review.
What Is Direct Incorporation & How Does It Work?
Direct Incorporation is a company formation service provider based in Ann Arbor, Michigan, that has been in business since 2003.
Instead of using an expensive law firm, the company was founded with the goal of providing a more reasonable alternative for Michigan residents to start a business. Direct Incorporation was founded by a father and son teaming up with lawyers.
They began by focusing solely on document processing. Their firm, as well as their range of services, grew throughout the course of more than 15 years.
More than 80,000 enterprises have benefited from the company's broad range of services, which includes business creation, domain registration, and website building; one area where other competitors have failed to notice.
Direct Incorporation Advantages
Direct Incorporation has been delivering high-quality LLC creation services to thousands of clients around the United States for many years. It has received multiple industry accolades, as evidenced by the large amount of good consumer feedback and ratings it has received.
But what is it about Direct Incorporation that makes it so popular? Its buffet-style LLC formation service for businesses is the answer. Customers can choose from a variety of business formation services provided by the corporation, including:
Advanced features
They have several advanced features that only a few of its competitors have. Direct Incorporation can handle a larger range of business needs than most of its competitors, from trademark protection to full-service site design to logos and graphic design.
Executive Club service
You have access to a lot of services with their Executive Club service, which can be added to your formation for $13.99 each month. You may customize business documents, administer your company dashboard, and keep track of tax filings and other regulatory regulations. It even includes asking qualified business attorneys legal inquiries. In short, it's a lot of value for so little money, and it's no surprise that the Executive Club has over 25,000 members.
LLC service packages
A federal tax ID number, often known as an EIN, is included in each of their LLC formation packages. You can use this to open business checking and savings accounts, recruit staff, file business taxes, and much more. Most businesses require an EIN, but few organizations, like Direct Incorporation, include one with all of their LLC service packages.
Direct incorporation LLC Formation Services Packages
Money is always a factor in business. This is true for both new and existing firms. As a result, while contemplating an LLC creation service, cost should always be taken into account. Direct Incorporation isn't any different.
Direct Incorporation's price has a love-hate connection with us. On the one hand, their entry-level bundle is priced in the middle. However, Direct Incorporation's more expensive packages include many capabilities that other firms do not. However, not everyone needs these qualities, thus only a restricted group of people will want them.
The Executive Club, which enrolls you in their business compliance program, is one of our favorite elements of Direct Incorporation. In addition, if you require assistance, you can talk with a lawyer or an accountant. It's a reasonably excellent offer at $13.99 per month (if purchased individually).
With that in mind, consider the following packages also available at their package selection screen:
| | | | | |
| --- | --- | --- | --- | --- |
| | Starter ($174) | Premier ($297/yr) | Elite ($429/yr) | Venture ( 873$) |
| Name Availability Search | Included | Included | Included | Included |
| Online Document Storage | Included | Included | Included | Included |
| Registered Agent Service | 6 Months | 6 Months | 6 Months | 6 Months |
| EIN Obtainment | Included | Included | Included | Included |
| Stock Logo | – | – | Included | Included |
| Basic Website | – | – | Included | Included |
| Email Accounts | – | – | 5 | 5 |
| Custom Logo | – | – | – | Included |
| Pro Website | – | – | – | Included |
| Trademark Service | – | – | – | Included |
Direct Incorporation Standard: 174$ + state fee
What It Includes: The base package includes access to the Client Resource Center online dashboard, a federal tax ID number (EIN), S-Corporation assistance, aid with completing and filing your Articles of Incorporation, a name check, and a 3-week trial subscription to the Executive Club (a legal services package).
Who It's For: This could be a decent investment if you're a small business owner or a fresh new startup searching for a well-rounded formation package and access to basic legal services. Do you already have a domain name for your business on the internet? If not, they'll throw it in with the rest of the shipment.
Direct Incorporation Premier: 297$ + state fee
What It Includes: Everything in the Standard package plus "Attorney-Drafted" example business paperwork and forms (corporate records, stock certificates, bylaws, operating agreements, NDAs, and more), an LLC seal, and a Corporate Suite starter CD-ROM with more documents.
Who It's For: If you think you'll need a document library, the Premier package might be a good choice. The Corporate Suite CD-ROM includes corporate forms, minutes, resolutions, and more, making it a suitable alternative if you need these documents anyhow.
Direct Incorporation Elite: 429$ + state fee
What It Includes: Everything from Premier plus website services, including a 12-month domain name, 3-month hosting, emails, WebsiteBuilder software, and a professional stock logo. I wish I could say we understand the importance of these programs, but we don't. There isn't much out there in far of feedback. Is the DIY website builder, for example, any good, and how is the hosting quality? Do you require a total of five email addresses?
Who It's For: The Elite package is a good option if you don't have your company's website set up and running yet. I would, however, call them and speak with one of their customer service representatives to have a better concept of the DIY website builder and logo.
Direct Incorporation Venture: 873$ + state fee
What It Includes: This package includes everything from the Premier package, just like the Elite package. The difference is that Venture adds a web design service and a year of hosting to the website's features. A 12-month Executive Club subscription, trademark protection services, and even a custom-designed logo with three drafts and three interactive changes are included in the Venture package.
Who It's For: Do you want to join the Executive Club for a year but don't want to pay a web designer? Or perhaps you like the ease of combining web design with incorporation? If you're in the early stages of your business and could benefit from a one-stop-shop solution, Venture is the way to go.
Direct Incorporation Quick Overview
Before going through the LLC formation procedure with a service provider, it's critical to name your company. The Free LLC Name Generator from Direct Incorporation will assist you in completing the following tasks:
Best Overall Value
Find the ideal company name for your firm.
Conduct a business name search to ensure that the name you choose is accessible and not already taken in your state.
Assist you in determining the availability of a domain name for your LLC and securing it.
"Direct Incorporation" Customer Reviews
"I inquired about the availability of a business name with these people. As soon as I entered my phone number, I began receiving spam calls. Checking and responding took 12 hours. They said the name wasn't available, yet they wanted to charge me $297 just to look at it. Meanwhile, I double-checked that the name I wanted was available, and I purchased it for a few dollars. I feel these people are only interested in selling your personal information."
"I'm not sure if this is a legitimate business." We keep receiving the runaround on how the filing of papers is supposed to work. I'm almost certain that getting our company incorporated won't take as long as it has. How long should it take to have a name and incorporation approved in general? I don't like it when people take advantage of me."
Direct Incorporation LLC Best Service Review
Direct Incorporation is a well-known and successful company that has helped hundreds of businesses form an LLC in the state of their choice. The brand's customer reviews are overwhelmingly positive, demonstrating that Direct Incorporation is a reliable incorporation service with good customer service.
Review of Direct Incorporation
| | | |
| --- | --- | --- |
| Overall Pricing and Value | | 65% |
| Cost Value | | 40% |
| Customer Support | | 60% |
| Ease of Placing an Order | | 80% |
| Included Features | | 80% |
Is Direct incorporation Right For You?
Cost Value
The packages offered by Direct Incorporation range from basic to super-premium, catering to new entrepreneurs and businesses on the rise. Each package incorporates all of the previous package's features, therefore each additional payment results in a value increase. However, some of the premium packages are more expensive than their lesser counterparts, and they may not include all of the features that warrant the increased price.
Customer Service
Direct Incorporation's customer service is well trained to troubleshoot any issues and can be reached via email or toll-free phone number 1-877-281-6496. They will surely receive all your phone calls and possess good customer support.
Ease of Use
The website of Direct Incorporation provides a lot of information, which could be overwhelming for potential customers. In addition, because there is no dedicated tab for such a web page, considerable navigation skills are required to visit the pricing page.
Features Included
Direct Incorporation's features are vast, and it will cover the majority of the needs of any firm at any level. Similarly, the ability to register a trademark, as well as access to physical location workspace as part of the Venture Plus package, is extremely useful.
Overall
To get to the heart of the matter, is Direct Incorporation the best option? Direct Incorporation is the clear choice for businesses searching for exceptional customer service, all-inclusive formation packages, transparent pricing, and most importantly, access to industry specialists in the form of law firm professionals and registered agent service.
2 Top LLC Alternatives
| | | |
| --- | --- | --- |
| | IncFile | Zenbusiness |
| Basic Formation | $149 | $39 |
| Full Formation | $149 | $39 |
| Full Formation + Website | – | $249 |
| Detail | Read Review | Read Review |
| Link | | |
Though Direct Incorporation's LLC formation services are excellent, they may not be the ideal option for your new company. In comparison, there are a number of viable Direct Incorporation options that may be the best fit for your company.
Incfile
If you want to create a business on a tight budget but yet require all of the key services, Incfile is one of the best and most economical options. Incfile is free to start and provides everything you need to form an LLC in any state.
ZenBusiness
ZenBusiness is another low-cost option that provides excellent value for money. It has a starting price of $39 and comes with a lot of features. Take a look at what ZenBusiness has to offer and see if it is a better fit for you.
Conclusion
Direct incorporation has been around for a long time and has always provided exceptional service to customers. Its website contains all of the necessary information for forming an LLC, as well as a description of its many add-on services. Customer feedback has been overwhelmingly positive, thanks in large part to the several benefits discussed in this study. All in all, Direct Incorporation is a company that aims to give high-quality formation services as well as a lot more.
Frequently Asked Questions (FAQs)
Is an EIN required for my LLC?
If an LLC has workers or is required to file any of the excise tax forms listed below, it will need an EIN. The majority of new single-member LLCs that are classed as disregarded entities will require an EIN. Form SS-4, Application for Employer Identification Number, is used to apply for an EIN by a limited liability company.
Which is preferable: an LLC or a sole proprietorship
A sole proprietorship is ideal for small firms with modest profit margins and low risk. Your personal assets are not protected by a sole proprietorship. For most small business bureaus, an LLC is an ideal option since it protects their personal assets.
Is it legal to incorporate directly?
There aren't many Direct Incorporation reviews online yet, but those that are are overwhelmingly positive. On Facebook, 33 of their 39 reviews are positive, with people praising their efficient services and constant customer assistance.
What are the downsides of forming a company?
Initial costs, considerable paperwork, double taxes, two tax returns, size, difficulty in terminating, and potential disagreement with stockholders and board of directors are among the disadvantages of incorporating.
Why should you avoid incorporating?
It's possible that incorporating your company will result in a tax disadvantage. Personal tax credits are not available to corporations. Every dollar earned by a corporation is taxed. You may be able to claim tax benefits as a lone proprietor that a corporation would not be able to.
ABOUT THE AUTHOR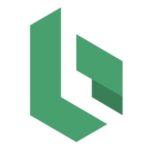 ABOUT THE REVIEWER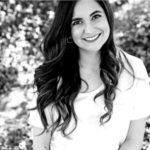 Jazmin Castello holds a Master's degree in Business Management, owns two companies, and has also published a self-help book. When she is not working or writing, she likes to spend time with her family and to travel.