Best Small Business Credit Cards For Farmers Markets 2023
All products recommended by Bizreport are selected by our editorial team, independent of our parent company. Some of our stories include affiliate links. If you buy something through one of these links, we may earn an affiliate commission.
Farming businesses may have a lot of expenses that require credit cards to pay for them. Paying for your expenses with a farmer's credit card earns a purchase reward, increases your buying power, and helps you build credit.
However, there are several credit cards out there, and coming up with the best credit card for farmers can be very difficult. Thankfully, we have narrowed your search to 8 top farmers' credit cards to choose from.
For someone in a hurry, here is a quick outline of our picks and what they are best for.
Top 8 Best Credit Cards For Farmers 2023
Top 8 Best Credit Cards For Farmers January 2023
Capital One Secured Mastercard (Personal Card)
For farmers who don't have any credit history or looking to build their credit score, Capital One Secured is specialized in that. Just like any other traditional secured credit card, Capital One Secured requires that you put down some amount as a deposit to prove that you are a genuine borrower. The deposit is refundable and it always ranges between $200 and $2,500 depending on the card you settle on.
Though Capital One Secured Credit comes with a limit of $200, it offers an option to increase once you prove to be a genuine borrower who pays bills in time. In addition, Capital One Secured doesn't restrict depositing the exact amount of your credit limit as other cards. There is some flexibility as to how much you can put down to qualify for this limit.
According to the company on their website, your deposit amount could be either $49, $99, or $200 – and any of these can qualify you to the $200 credit limit.
Other benefits include zero foreign transactions and annual fees. But unlike the rest of the credit cards for farmers that we discuss in this review, it doesn't have a reward program.
American Express Simplycash Plus
SimplyCash Plus earns 5% on purchases from office supply stores and telecommunications companies. You also earn 3% in one of the following categories: Airfare, car rentals, restaurant, shipping, computer hardware/software, shipping, advertising, and hotel.
For any other purchase, you earn 1% cashback. As a new cardholder, you get $200 in statement credit as a welcome bonus after spending $5,000+ in your first 6 months.
American Express Blue Business Plus
You only need to spend $3,000 on eligible purchases within the first three months to earn 15,000 Membership Rewards points. This can be worth $150 if you redeem, which is still a great welcome bonus for a no annual fees credit card.
The credit card also has straightforward reward programs. You can earn 2X Membership Rewards points on everyday business purchases, up to $50,000 per year. Beyond this limit, you will 1X point per dollar spent. You don't need to track a specific earning category and this makes reward earning straightforward.
Though it offers several ways to redeem your points, you will get the best value when you transfer them to airline and hotel partners.
Chase Ink Business Unlimited Credit Card
Chase Ink Business Unlimited Credit Card offers unlimited 1.5 back on all purchases. So for farmers who prefer flat-rate rewards, this is a great option. The good thing is, it is a visa credit card and therefore, it is always a great option for small merchants.
With this credit card, you will only have to spend $7,500 on purchases in the first 3 months of account opening to earn a $750 bonus cashback.
If you are an employer, you can set an individual spending limit that will offer you greater control over your card and enable you to earn rewards faster. This comes at no extra cost.
You can redeem the rewards for cash back, gift cards, travel, and more. You can receive the cashback as a statement credit or have it deposited directly into your bank account. All these perks come at zero annual fees.
Chase Ink Business Cash Credit Card
For a farmer who often spends on gas, restaurants and office supplies stores, phone, cable, and internet, this is a great option. Besides, for gas stations and restaurants, you stand a chance of earning 2% cashback on the first $25,000 you spend. For office supplies, phone, cable, and internet service, you get 5% cashback on the first $25,000 combined purchase.
With the rest of the purchases, you earn 1% cash back without any limits or restrictions. But if you can manage to spend $7,500 on all purchases within the first three months you earn up to $750 cashback. You can redeem your rewards for cash back, travel and gift cards, and more through the Chase Ultimate Rewards portal. For the cashback, you can receive it as a statement credit or have it deposited.
American Express Business Gold Card
This credit card puts you at liberty to earn 4x points on the 2 select categories of your choosing- this will definitely be where your business spends most. However, the 4x only apply to the first $150,000 in combined purchase per year. Any other purchase after the cap is met earns 1x point per $1.
The category options include:
Airfare purchased directly from airlines
Gas stations (U.S. purchases)
Shipping purchases (U.S. purchases)
Restaurants (U.S. purchases)
TV, radio, and online advertising (U.S. purchases)
Computer software, hardware, and cloud solutions technology provider (U.S. purchases)
Therefore any farmer who flies for vacation or maximizes gas purchases or spends on any other categories mentioned above, this is your best option. However, I would recommend it mostly to farmers who fly a lot. The rewards seem to be most valuable when redeemed for flight rewards.
For instance, each point is equivalent to a cent when booking award flights on AmexTravel. You also stand a chance of getting 25% of your points back up to 25,000 points every year. And lastly, you can transfer your points to an airline partner at a 1:1 ratio to loyalty programs.
Capital One Spark Cash for Business
To begin, this credit card offers one of the easiest to earn welcome bonuses. You only need to spend $4,500 on all purchases within 3 months from the day of account opening to earn a one-time $500 cash bonus. $4,500 is not an extremely high minimum to spend if you compare with other credit cards that offer welcome bonuses in this review.
This credit card also offers 2% cashback on all purchases all year round. There are also free employee cards that will earn you 2% cashback on all purchases as well.
However, this credit charges annual fees. The annual fee is $0 for the first year, after which you will start paying $95. But there are no foreign transaction fees.
AgriBuy Rewards Mastercard
This credit card is linked to your farm credit services making it easier for farmers to qualify. However, it is not as rewarding as most credit cards we have discussed in this review.
You only earn 1% cashback when you make purchases with this credit card. The cashback is deposited directly into your count. Your interest rate is also lower than credit card regular purchase APR.
How to Qualify for Small Business Credit Card
You don't need to have employees or a corporate business structure for you to qualify for a small business credit card. Even freelancers or those who run a business from home can qualify. Limited liability corporations (LLCs), proprietorships, and any other type of business can qualify.
Why You Should Apply For Small Business Credit Card
Making purchases with a small business credit card helps you separate your personal and business finances. This will help prove that you are operating a for-profit business when you file for taxes.
Most small business credit cards will also help you organize your spending. They sort your spending into different categories such as entertainment or services, travel, which can simplify your bookkeeping and taxes.
Applying for a small business credit card is similar to applying for a personal credit card. The only difference is that, in a small business credit card, you will have to provide information about your business.
That said, be ready to provide the following information:
Business name, address, and phone number
Industry
Years in business
Number of employees
Annual business revenue
Federal Tax ID
Summary of the Best Credit Card for Farmers
There is no single credit card for farmers that suits every need. So the best credit card will depend on your needs, which will be determined by where you live, and the kind of purchase you want to earn a bonus reward for. Making on-time payments will help build your credit score no matter which card you choose and this will boost your spending power.
Frequently Asked Questions (FAQs)
ABOUT THE AUTHOR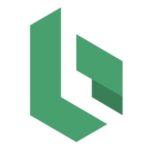 ABOUT THE REVIEWER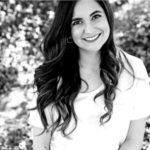 Jazmin Castello holds a Master's degree in Business Management, owns two companies, and has also published a self-help book. When she is not working or writing, she likes to spend time with her family and to travel.
+ 1 sources
Bizreport Advisor adheres to strict editorial integrity standards avoids using tertiary references. We have strict sourcing guidelines and rely on peer-reviewed studies, academic research. To ensure the accuracy of articles in Bizreport, you can read more about the editorial process here.
HeinOnline. (2021). About | HeinOnline. [online] Available at: https://heinonline.org/HOL/LandingPage?handle=hein.journals/fdicbnkrv17&div=12&id=&page= [Accessed 14 Mar. 2022].