CorpNet vs LegalZoom: LLC Service Comparison 2023
All products recommended by Bizreport are selected by our editorial team, independent of our parent company. Some of our stories include affiliate links. If you buy something through one of these links, we may earn an affiliate commission.
About CorpNet
Nellie Akalp, the founder of CorpNet, is an entrepreneur and small business advocate. She established an online incorporation service to make it easier for small business owners to incorporate their companies, form an LLC, file a DBA, and close in all 50 states.
Through CorpNet.com, Nelie has partnered with business professionals such as CPAs, and attorneys as secret fulfillment partners to help them in their LLC and incorporation services. For that reason, CorpNet guarantees services beyond business formation [1]. They can also help in tax registrations, corporate compliance, business license permit, trademark search among others.
About LegalZoom
LegalZoom was established [2] with an aim of making legal help widely available by taking them online. For that reason, they launched ten web-based products that focused on business formation services, estate planning, and intellectual property protection.
Their new way of making legal help easily accessible diverted a lot of traffic to their services. A decade later, they created an independent attorney network to enable people to get personalized legal advice in a much cheaper way than hiring a lawyer.
As of now, at least more than 4 million people have relied on their services and it is still gaining wide recognition in America and beyond.
We offer a side-by-side comparison between CorpNet vs LegalZoom to help you decide on the one that will best help you with your LLC or corporation needs.
CorpNet vs LegalZoom – Brand Comparison Details
Best Overall Pricing & Value: CorpNet
CorpNet
The company formation package offers a decent value and is very ideal if your organization's needs are simple. With their $108 formation package plus state fee, you are sure to get the necessary business formation features including business name check, as well as preparation and filing of articles of incorporation or organization. Besides, this package will offer you a 60-day free registered agent service and a free corporate compliance tool with company alerts.
The Deluxe package, charged at $228 + state fee, will add a Federal Tax ID Number (EIN) and a full year of registered agent service without charges on top of what their lowest package offers. However, their best deal is the Complete package[1] that will cost you $278 + state filing fee. It offers all the services of the lower packages plus a long list of features including custom operating agreements, custom LLC Kit & Seal, custom corporate banking, and much more.
LegalZoom
LegalZoom begins its formation service at a slightly lower charge than CorpNet. The $99 basic package will offer you business name search, preparation and filing of articles of organization or corporation, and banking resolution.
However, their top packages[3] cost much more than CorpNet's top packages and don't offer as many LLC services. Some of the important features that the $329 Standard and $349 Express Gold package will add on top of their basic plan are operating agreement, rush filing and express shipping. Note that the prices are exclusive of state filing fees.
Best Track Record & Experience: LegalZoom
CorpNet
CorpNet has helped over 100,000 LLCs and corporations since it was established in 1997. While this is a good number, it is way below what most online services like LegalZoom have achieved.
The good news, this provider has one of the best online customer reviews. Out of hundreds of customer reviews available online, 98 % of them are 4.5 to 5 stars ratings with an average rating of 4.9 stars on TrustPilot[4].
LegalZoom
LegalZoom has one of the industry's greatest experiences. Since it was established in 1999 more than 4 million people have relied on their services. Out of these numbers, more than 2 million are companies they have formed or incorporated.
However, their online customer feedback is a mixed bag as in sitejabber.com [5]. Though they boast hundreds of customer reviews on several sites, we discovered that there are as many 1-star ratings as there are 5 stars ratings by users.
Best Common Features: CorpNet
CorpNet
Corpnet is a well-rounded incorporation and LLC formation service that stands out from the pack. They offer a long list of common features that is great for businesses with simple needs. Even though their formation package offers only the features you may require to form an LLC or incorporate your business, you will get everything you want with the Complete package.
LegalZoom
LegalZoom is a large company that offers a range of services beyond business entity formation. When it comes to common features for business formation, they are not the best. Even more, their top packages are overpriced and you will get most of the common features expensively.
Best Customer Support: CorpNet
CorpNet
CorpNet has excellent customer support service and we confirmed that during our test. They offer various channels of communication including phone, email, and chat. The company support team is available Monday through Friday from 7 am and 5 pm PMT via phone call.
The best part, they offer bilingual support which is a great feature for Spanish-speaking customers and is hard to find in other services. Even more, it is a family company and you can talk to the founder when you want.
LegalZoom
LegalZoom also has great customer support. Their biggest win is their availability during the weekends. This is very important to those who want their issues addressed as they come.
However, we have to admit that their email channel is a hit or miss. It may take much longer than you expected to get responses via email which is understandable given the volume of clients that they handle.
Best Ease of Use: CorpNet
CorpNet
CorpNet will display formation packages and then supplement them with add-ons. As you choose your package and add-on features, your totals add up at the bottom of the package you select so that you know exactly the amount your info will cost before you even start entering your information.
You will start giving your information after you have made up your mind to fill the order form. While you may meet a few upsells, they are not as overwhelming or pushy as you will encounter with some services. As a result, you will navigate through your order form from the first page to the last in less than 10 minutes.
LegalZoom
The LegalZoom ordering process is a reverse of that of CorpNet. Instead of displaying the packages to start your application, you will enter your info first. From there, you will have to go through some series of costly upsells before you select your formation package.
This can result in a surprising price point by the time you work your way through. Even more, you are likely to take more time than you would with other services.
Best Registered Agent Services: CorpNet
CorpNet
CorpNet will offer you 60 days of registered agent service for free. The top packages offer the service for a full year free, which is much better than what many companies will offer.
After the 60 days or one-year elapses, you will have to renew if you wish to continue with the service. Their renewal charges are also much lower than that of LegalZoom.
LegalZoom
LegalZoom's charges for this service are more than twice what CorpNet will charge for annual renewal. Even worse, they don't offer the service for free to new subscribers in any of their packages.
Best Speed of Formation: LegalZoom
CorpNet
Like most LLC formation or incorporation services, CorpNet's turnaround times are based on state requirements and they can vary from just a few days to several weeks. The good news, they have expedited filings that can speed up your formation process at an extra cost.
LegalZoom
LegalZoom turnaround times also beat several services you will find in the market. Their basic package processing speed is 30 business days while the Standard package will reduce that by half. The Express Gold package will keep you waiting for only 7-10 business days.
Even though these online companies don't have the best processing speed compared to companies like IncFile that promise the next business day processing speed, CorpNet will be a better deal in a state with high processing speed.
CorpNet vs LegalZoom: Which Should You Choose?
These are two great companies with a lot of things going for them, and it is not easy to find two many ways to critique their services. However, as you may have realized from our comparison, they are not perfect for every single business customer. For that reason:
Choose CorpNet if:
You place a high value on great incorporation or LLC formation service with a great registered agent, customer support service, and nearly universally positive online reviews.
Choose LegalZoom if:
Your priority is based on using a well-known service or a service with a bigger advertisement budget. LegalZoom is also a great deal when looking for a service that will offer you legal services along the way.
Conclusion CorpNet vs LegalZoom – Who Wins?
These two service providers are great contenders for LLC formation or business incorporation. They offer a great experience, fair prices, and sets of reasonable features.
However, in our LegalZoom vs CorpNet comparison, LegalZoom only outshines CorpNet when it comes to company experience. Therefore, in this comparison, we declare CorpNet the best service. CorpNet is an online incorporation service with a better-registered agent service, customer feedback, ease of use, and overall value for the cost.
Frequently Asked Questions (FAQs)
What is the biggest advantage of each service?
The biggest advantage of CorpNet is customer feedback. They have a high average rating score among clients on various sites which is much better than that of LegalZoom. On the other hand, LegalZoom's biggest advantage over CorpNet is company experience.
Do they have a refund policy?
The refund policies for these two companies are arguably the best you will find in any incorporation service. They both have a 100% satisfaction guarantee. According to their policy, they will grant you a refund if you cancel your subscription within 60 days of your purchase.
Are there any hidden fees?
Don't expect any surprises as long as you pay attention when placing orders. Most people confuse LegalZoom upsells for hidden fees. You can decline to purchase any upsell if you are not interested in it and avoid unexpected expenditure.
Which Service Has Fewer Upsells?
Even though both providers have upsold, CorpNet upsells are not as overwhelming and pushy as those of LegalZoom. LegalZoom goes overboard with its upsells, much more than any other service in the industry.
What are some Corpnet and LegalZoom Alternatives?
Rather than spending a lot on these two companies, ZenBusiness and NorthWest come with much affordable business formation packages and still offer a full year of registered agents for free.
Do they handle state-specific requirements like New York Publication?
CorpNet handles every possible step in your LLC formation including state-specific requirements including publication services. On the other hand, LegalZoom doesn't offer publication services.
Are these the LLC websites you would recommend to a family or a friend?
CorpNet's website doesn't have a lot of upsells and it is very responsive. Placing orders on their site is effortless. On the other hand, Legalzoom boasts a modern website, the site is spoilt by annoying upsells that may not only consume your time but also lure you to spend more than you planned.
ABOUT THE AUTHOR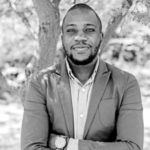 Billy Graham is a Highly skilled copywriter/editor with over 8+ years of experience working for content mills, direct clients, and SEO marketing agencies alike. Possesses extensive expertise in crafting unique copy, exceeding editorial goals, and delivering first-rate client-focused service in results-driven content production. Specialties include gaming, branded content, short-form to long-form copywriting, call-to-action, buying guides, how-to – articles, product reviews, and comparisons, copy editing, proofreading, complete QA, and in-depth research.
ABOUT THE REVIEWER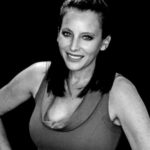 Marie Still has 19 years in digital & brand marketing, fiction author with 3 books under traditional publishing contract, editor (fiction/nonfiction). She has an MBA in Marketing.
+ sources
Bizreport Advisor adheres to strict editorial integrity standards avoids using tertiary references. We have strict sourcing guidelines and rely on peer-reviewed studies, academic research. To ensure the accuracy of articles in Bizreport, you can read more about the editorial process here.
CorpNet. (2021). CorpNet Pricing for Business Formation and Compliance Services. [online] Available at: https://www.corpnet.com/business-formation-and-compliance-pricing/ [Accessed 8 May 2021].
‌legalzoom.com. (2016). About Us. [online] Available at: https://www.legalzoom.com/about-us [Accessed 8 May 2021].
‌LegalZoom. (2021). LLC Pricing Packages | LegalZoom. [online] Available at: https://www.legalzoom.com/business/business-formation/llc-pricing.html [Accessed 8 May 2021].
‌Trustpilot. (2021). CorpNet.com. [online] Available at: https://www.trustpilot.com/review/www.corpnet.com [Accessed 8 May 2021].
Sitejabber.com. (2020). Legalzoom.com Reviews – 3.6 Stars. [online] Available at: https://www.sitejabber.com/reviews/legalzoom.com [Accessed 8 May 2021].