Cheapest Car Insurance: Top 10 Offers of November 2023
All products recommended by Bizreport are selected by our editorial team, independent of our parent company. Some of our stories include affiliate links. If you buy something through one of these links, we may earn an affiliate commission.
USAA
Best for military-focused coverage
Geico
Best for a variety of accounts
State Farm
Best for Young Drivers
We looked at the cheapest car insurance quotes from various prominent insurance providers in search of the most affordable car insurance in 2023.
Read more: Best Homeowners Insurance
Top 10 Cheapest Car Insurance Offers of 2023
Top 10 Cheap Car Insurance Offers of March 2023
USAA
For drivers who are qualified for a membership, USAA auto insurance is a smart alternative. USAA offers the lowest average annual prices among the auto insurance providers at $875 per year, and is ranked top in our best insurance study. In addition, except for drivers with a DUI on their record, they have the lowest rates for practically every driver demographic group, so it is safe to say USAA is the cheapest Car insurance Company.
Despite the low prices and strong survey scores of the cheapest car insurance company, not all drivers are eligible for coverage. In addition, to get insurance via USAA[1], you must be a member of the organization, which is only open to current and retired military personnel and their families.
Geico
Most drivers will find Geico to be a decent auto insurance company. Geico is one of the cheapest insurers in the US, coming second in our Cheapest Car Insurance Companies list. The average rate for GEICO is $102 monthly, and the company's customer service is excellent.
State Farm
State Farm has been in business for more than a century. It is now one of the country's auto insurance companies. Our State Farm assessment discovered that skilled drivers pay around $1,339 per year, which is roughly 23% less than the national average of $1,732.
State Farm is one of the best car insurance companies for most drivers because of its average annual prices and excellent customer service. This cheap insurer provides customer satisfaction, especially in claims handling and customer support. In addition, state Farm policyholders are more inclined to refer the firm to relatives and friends, which is good news for State Farm.
Progressive
Progressive is one of the cheapest car insurance companies in the United States, with flexible options, including usage-based insurance and ridesharing insurance that appeal to a wide spectrum of drivers. Our Progressive insurance analysis discovered that the company's comprehensive coverage premiums for excellent drivers are typically 19% lower than the national average. Progressive is also consistently ranked as one of the cheapest car insurance companies in the country.
Farmers
Farmers is the country's seventh-largest auto insurance company. It includes the usual car insurance coverage options and a comprehensive range of optional extras and savings. They sell most types of insurance, as well as financial products like mutual funds and annuities, in addition to comprehensive insurance and liability insurance.
Allstate
Allstate provides all of the usual auto insurance coverages. In addition, Allstate offers ridesharing insurance for Uber and Lyft drivers; however, Allstate is typically more costly for persons with a profiled driving record and claims processing was found to be average. Progressive and Geico have cheaper car insurance.
The claims satisfaction guarantee from Allstate is another wonderful perk, but it isn't really a discount. For example, suppose policyholders are dissatisfied with their claims settlement or experience for any reason, Allstate will honor its promise and provide a six-month credit on the insured's premiums.
Erie
Through its Support Center, Erie provides 24/7 phone, online claims support, as well as access to a local agent. In addition, Erie has many departments that can help with different difficulties, such as windshield and vehicle glass claims, roadside assistance, and workers' compensation claims. Meanwhile, Erie Customer Service can assist you with billing, payment, and policy issues[2].
MMG
MMG has 460 locations and over 190 independent agencies. They've received several awards for outstanding service and convenience. On their user-friendly website, you may record a claim, select a repair shop, make a payment, check policy information, and explore resources.
Hastings Mutual
Hastings Mutual is a well-established company with more than 130 years of expertise in the market. Individuals, companies, and farmers may get coverage, including home and auto insurance, farm owners insurance, commercial umbrella insurance, and more. Although coverage is not available nationwide, there are a variety of deals available. In addition, it has good financial stability and provides online claim reporting.
Mutual of Enumclaw
Mutual of Enumclaw offers typical full coverage and minimum-coverage vehicle insurance prices, as well as full coverage rates by state. Mutual of Enumclaw's insurance rates use a function of characteristics like a prior accident or speeding ticket and poor credit score.
How to Get Cheap Car Insurance
We all don't want to pay more for car insurance than we have to, but it isn't always clear how to save. These tips will help you figure out how to obtain the best deal.
Improve your credit score
Except in a few jurisdictions, your credit score plays a considerable role in the car insurance quotes you obtain. According to insurance firms, customers' credit scores have been linked to their likelihood of submitting claims. Compared to having high credit, having poor credit scores can boost car insurance costs by hundreds of dollars every year.
Don't think that one company is the cheapest
Some businesses spend a lot of money on advertisements to persuade you that they have the best auto insurance prices. However, no single insurer is the cheapest for everyone. The cheapest car insurance providers for one individual in one location may be the costlier alternative for a motorist in another state.
Conclusion
Finding a cheap car insurance company does not always imply the best coverage for you. It's also crucial to have appropriate coverage if your automobile is destroyed, stolen, or worse if you get into a major accident.
Comparing auto insurance rates and looking for discounts with several providers is one of the greatest ways to obtain cheap insurance without sacrificing excellent coverage. It's best to know how much coverage you need. Comparing cheap car insurance rates has the potential to save you hundreds of dollars every year.
Frequently Asked Questions (FAQs)
ABOUT THE AUTHOR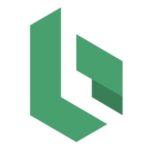 ABOUT THE REVIEWER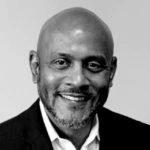 He is an organized and creative thinking sales management professional with experience in outside and inside sales in various markets. Working as freelancer in the Greater Boston Market, he moved to St. Louis and became an Account Executive, then a Sales Manager managing and coaching 12 sales reps covering a nationwide territory. He has developed his team with a combination of consultative selling and value before price coaching mindset which has won him a President's Cup and many other financially rewarding awards at RICOH. His most recent role as a Continuous Improvement Manager provided insight into the importance of delivering a quality product in alignment with the value and reputation of his organization. It further enhances the aspect of selling on value as opposed to price.
+ 3 sources
Bizreport Advisor adheres to strict editorial integrity standards avoids using tertiary references. We have strict sourcing guidelines and rely on peer-reviewed studies, academic research. To ensure the accuracy of articles in Bizreport, you can read more about the editorial process here.
Ca.gov. (2016). Insurance commissioner approves new USAA insurance product to fill gap for its ridesharing drivers. [online] Available at: http://www.insurance.ca.gov/0400-news/0100-press-releases/archives/release008-16.cfm [Accessed 17 Feb. 2022].
Nv.gov. (2018). Nevada Division of Insurance. [online] Available at: https://doi.nv.gov/Consumers/Automobile-Insurance/Auto-Insurance-Policy-Forms/ [Accessed 17 Feb. 2022].
‌Auto Insurance Consumer's Guide. (n.d.). [online] Available at: https://www.scc.virginia.gov/getattachment/93774df3-1375-4978-8e58-1887da4944d3/autoguide.pdf [Accessed 17 Feb. 2022].