Top 10 Best Business Review Sites in 2023
All products recommended by Bizreport are selected by our editorial team, independent of our parent company. Some of our stories include affiliate links. If you buy something through one of these links, we may earn an affiliate commission.
Yelp
Best Brand's visibility boost
Google My Business
Top Reviews from various sites
Bing Places for Business
Best small business feedback
Using a reputable and appropriate business review site for your small local business will assist you in obtaining the appropriate consumer reviews for reputation management and identifying satisfied customers through positive reviews and places for development.
Read more: Best LLC services
We examined and compared over thirty reputable local business review websites to come up with a list of the ten most trustworthy for your small business in the United States.
Top 10 Best Business Review Sites 2023
Top 10 Best Business Review Sites For Your Business 2023
Yelp
With over 90 million visitors and more, Yelp has become synonymous with business reviews. Yelp has a massive repository of information in almost every business category. In addition, it has a large number of potential customers searching for local businesses.
Yelp allows customers to design discounted promotional deals for customers and receives a commission based on the number of successful purchases through the platform.
Google My Business
Google My Business is a free service that allows you to choose how your business appears in Google Search and Maps. When customers search for your company on Google, the information appears in a Knowledge Graph window that displays in their search results.
This includes the name of your business, address, hours of operation, and customer feedback. A Google My Business listing will enhance your presence online while letting potential clients know where your business is physically located.
Bing Places for Business
Local businesses can add a listing for their business on Bing through the Bing website.
Local business owners can also use Bing Places for Business to authenticate their existing Bing listing, amend or modify the relevant data, and add photographs, videos, services, and other material that better describes their business.
Better Business Bureau
Since 1912, the Better Business Bureau has been a private, nonprofit organization[2] that indexes businesses and assigns them a score based on various ranking criteria.
BBB has approximately 100 independently administered offices, many of which are located in the United States.
Besides, BBB provides dispute resolution services, directory listings, and Grow with Google workshops.
ConsumerAffairs
ConsumerAffairs, a platform customer news and resource center formed in 1998, showcases itself as an unbiased, reliable source of customer information, recall information, and user evaluations for a number of brands.
ConsumerAffairs is a fully-featured consumer interaction platform that can help your local business in various areas, including customer support, marketing, sales, and product development.
Business Consumer Alliance
Business Consumer Alliance, Inc. was founded in 1928 as a non-profit corporation. Due to ongoing policy disagreements with BBB's parent organization, the organization resigned from the Better Business Bureau system in March 2013.
BCA's overall goal is to promote business self-regulation.
They accomplish this goal by supporting customers in addressing business concerns and then using that information and other pertinent data like customer reviews to forecast local business reliability.
Signing up with BCA will assist you in resolving concerns and providing a positive customer service experience, which will help you retain clients. Businesses can also use BCA's website for marketing their products and services to attract new clients.
Foursquare
Foursquare is a mobile app for local search and exploration. The application assists users in discovering new places/businesses by utilizing other apps. The majority of Foursquare business reviews are for restaurants, although they can be for any business.
Users can also leave recommendations for other people visiting the businesses. Besides, businesses can post tips and offer customer incentives. Data from Foursquare is frequently used on other websites and maps.
Yellow Pages
The yellow pages are a well-known part of everyday life. As a result, whenever people relocate to a different residence, they bring the phonebook to quickly discover service providers such as cleaners, restaurants, and supermarkets in their new neighborhood.
Because businesses list their services alphabetically, the yellow pages are user-friendly. The best thing about yellow pages is that they are accessible to individuals who do not have computers.
TrustRadius
TrustRadius is an online business review platform for various businesses. All reviewers are verified through LinkedIn adds to TrustRadius' legitimacy.
This allows businesses to see what their LinkedIn contacts have to say about their businesses and products.
Trustpilot
Trustpilot was formed in 2007 to create an autonomous trust between consumers and businesses. It's a digital platform that connects businesses and customers to build trust and encourage collaboration.
The platform collects reviews from customers to help them purchase with certainty and provide businesses with valuable information to help them improve the quality of services they provide.
The more consumers who utilize this business review platform and express their ideas, the more information firms get and the more chances they have to acquire consumers' trust worldwide.
Tips For Leveraging Business Review Sites
The following recommended practice tips will assist you in obtaining highly sought-after, favorable evaluations through the usage of online review sites.
Do not manipulate people to write reviews.
While you can convince customers to leave reviews, you should not reward them for doing so. You should use those funds to improve other areas of your business.
Know the guidelines for each review platform
It is indeed crucial to know the guidelines for each review site. Some, such as Yelp, have tight standards for soliciting feedback.
Do not make up phony reviews.
Fake business reviews may result in your company being blocklisted from the review website. Consumer trust is essential to review sites, and they have systems to help eliminate fraudulent reviews[3]. It is not worth the risk, and it could harm your business ' reputation if you are noticed.
Claim your business's listing.
Many review sites, such as Google My Business and Yelp, allow you to claim a profile, which you should do. This will enable you to update or verify information about your company, such as your phone number, hours of operation, and email address.
You can comment on customer evaluations, upload images, and link to a blog post or article on occasion. Your profile becomes an extension of your business's website, and it's an excellent method to attract new clients.
Encourage clients to post a review of your business.
Invite users to leave a review or provide comments on your Yelp page, the Better Business Bureau, or other review platforms.
Should You Display Reviews On Your Business Sites?
Yes. However, we recommend sticking to positive reviews only. They're helpful for more than just increasing local business conversion rates.
If you want to improve the performance of your website and business, you should display content that can assist you in doing so, and publishing consumer reviews on your website is an excellent place to start.
Do Customer Review Sites Help with Search Engine Rankings?
Yes. According to statistics, 79% of potential online customers believe they can trust online reviews as much as they trust personal recommendations.
When it comes to online reviews, Google is the most popular, with 59 percent of people utilizing it to read them. Before purchasing a product, more than half of people read at least four reviews.
You would probably like to get as many positive reviews and feedback as possible. However, it's equally important to have your business mentioned on as many websites as possible.
The more reviews your business receives, the more backlinks[4] your website will receive. Of course, you want every single one of these to be favorable.
As a result, positive customer feedback significantly impacts search engine ranking.
Frequently Asked Questions (FAQs)
ABOUT THE AUTHOR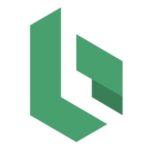 ABOUT THE REVIEWER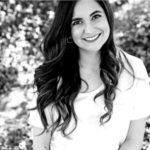 Jazmin Castello holds a Master's degree in Business Management, owns two companies, and has also published a self-help book. When she is not working or writing, she likes to spend time with her family and to travel.
+ 5 sources
Bizreport Advisor adheres to strict editorial integrity standards avoids using tertiary references. We have strict sourcing guidelines and rely on peer-reviewed studies, academic research. To ensure the accuracy of articles in Bizreport, you can read more about the editorial process here.
WebFX. (2022). What Is Google Analytics? | Definition, Data, & Uses | WebFX. [online] Available at: https://www.webfx.com/analytics/glossary/what-is-google-analytics/ [Accessed 7 Mar. 2022].
‌Investopedia. (2022). What Does Not for Profit Mean? [online] Available at: https://www.investopedia.com/terms/n/not-for-profit.asp [Accessed 7 Mar. 2022].
‌Boast. (2021). Are Paid or Fake Testimonials Illegal? – Boast. [online] Available at: https://boast.io/paid-fake-testimonials-illegal/ [Accessed 7 Mar. 2022].
‌http://facebook.com/syedbalkhi (2019). What is a Backlink? How to Get More Backlinks. [online] WPBeginner. Available at: https://www.wpbeginner.com/glossary/backlinks/ [Accessed 7 Mar. 2022].
Mailchimp. (2021). Qu'est-ce que le SEO local, et comment fonctionne-t-il ? | Mailchimp. [online] Available at: https://mailchimp.com/fr/resources/what-is-local-seo/ [Accessed 7 Mar. 2022].