BizFilings vs LegalZoom: LLC Service Comparison 2023
All products recommended by Bizreport are selected by our editorial team, independent of our parent company. Some of our stories include affiliate links. If you buy something through one of these links, we may earn an affiliate commission.
About BizFilings
BizFilings is considered an expert in the business formation industry having helped more than 500,000 entrepreneurs in various ways since it was founded in 1996. The founders, Brian Wiegard & Rick Oster, have a series of intensive histories in entrepreneurship and are backed by CT since 2002. They are the pioneers of the incorporation space and have acquired multiple companies since opening. With that said, the company is very competent in the industry.
BizFilings offers its services in all 50 states and their knowledgeable staff and registered agents are well spread all over the country. Their main goal is to help businesses of all sizes start, run and maintain compliance with the state.
About LegalZoom
While LegalZoom is not the oldest LLC formation service, the company boasts one of the best experiences in the industry. They have helped over 4 million clients in various ways including forming around 2 million businesses.
Therefore, LegalZoom is a large company that is well established in all 50 states and the UK. The company founder's main aim was to take business legal services and formation online which they remain committed to.
The purpose of this article is to find out how this popular provider compares to one of the company's top services, BizFilings. This will help those who have been interested in either of these two services to make informed decisions.
We conducted our BizFilings vs LegalZoom comparison by performing a test on each based on the following factors:
Overall pricing and value
Best track record and experience
Best track record and experience
Great common features
Best customer support
Best ease of use and additional services.
| | | |
| --- | --- | --- |
| | BizFillings | LegalZoom |
| Basic Formation | $138 | $178 |
| Registered Agent | $199 | $299 |
| Full Formation | $237* | $477 |
| Detail | Read Review | Read Review |
| Link | | |
BizFilings vs LegalZoom – Brand Comparison Details
BizFilings
They have generous charges for basic packages yet offer a 6-month free registered agent service. Their Basic LLC formation package comes with nothing much more than the necessary formation feature. However, their free interactive tool [1] and resources make it very easy to use when forming a business.
Their top packages, Standard and Complete, are a bit overpriced but don't offer as many extra features as those of LegalZoom. However, you are sure to get LLC Kit & seal and expedited filing. It is hard to specify how much their packages are charged because it widely varies with the state.
LegalZoom
LegalZoom has relatively lower charges to start a business. Their Basic LLC formation package offers all the necessary features to file for your LLC. This includes full preparation of the articles of organization, operating agreement, and other completed documents for filing with the state.
Their hire packages (Standard & Express Gold) come with several other services beyond just LLC formation and maintenance. You will get personal services like attorney consultation, divorce filing, etc.
However, the company does not offer free registered agent services with any of its packages. Instead, you will have to purchase the service separately with annual charges, which makes it a bit expensive to form a business.
If you are looking to form an LLC in a relatively cheaper way, BizFilings is the best option due to their 6 months registered agent service without charges. However, if you are looking for an overall value in service, LegalZoom will offer you arrays of services beyond just forming a business.
Best Track Record & Experience: Legal Zoom
BizFilings
BizFilings has been in the business for over 20 years and its establishment dates back to 1996. For that reason, they are well equipped for the challenges that may arise in the LLC formation process. Besides, being a subsidiary of Walter Kluwer, a massive global information company, it is one of the most trusted providers in the industry.
Oddly enough, the company has only managed to help around half a million entrepreneurs in various ways. Adding to the woes, BizFilings has no substantial online reviews among users. We were only able to track down 3 custom reviews from third-party websites.
LegalZoom
LegalZoom on the other hand was established in 1999, around three years after BizFiling. Despite that, they have managed to help over 4 million users in various ways, making it one of the most popular business online services in the industry. Though this number includes a wide range of services, it is reported that the company has helped more than 2 million businesses off the ground.
However, LegalZoom has a mixed online review among the clients. We came across as many 5 stars as 1-star ratings among online users.
Best Common Features: BizFilings
BizFilings
BizFilings has all the required LLC formation features in all their packages. These features include full preparation and filing of articles of organization, operating agreement, Federal Tax ID Acquisition, foreign qualification, and registered agent for 6 months free among other services.
LegalZoom
LegalZoom also offers preparation of articles of organization, operating agreement, Federal Tax ID, Foreign Qualification, and Registered Agent service in their formation package. However, they don't offer free-agent services for new subscribers and some of the mentioned features are expensively purchased separately.
Best Customer Support: BizFilings
BizFilings
Reaching out to the BizFiling support team is fairly easy and it is either via a phone, email, or direct chat. Either way, you are sure to be attended to by knowledgeable professionals. We found the customer support team courteous and very responsive to clients' queries. The company customer support team is readily available weekdays from 9:am to 8 pm ET.
LegalZoom
The obvious difference between LegalZoom and BizFilings when it comes to customer support service is their availability. LegalZoom customer care helpline via phone is open on weekdays from 10:00 am to 8:00 pm and 10:00 am to 7:pm every weekend.
But before you get swayed by their extra availability time, it is in order to let you know that the company's customer service can sometimes be a hit or miss. This is true, particularly with their normal email service which can take weeks to give a response. Meaning, you have to reach out to them via phone to get prompt responses.
With that said, both BizFilings and LegalZoom have great customer support services. What makes BizFilings a better option in this area is that all their channels of communication are reliable.
Best Registered Agent Services: BizFilings
BizFilings
BizFilings' packages will include 6 months of free registered agent services right from the basic package. Their renewal fee after the 6 months elapses is also much lower than that of LegalZoom.
LegalZoom
LegalZoom on the other hand doesn't include the free registered agent service in any of their packages. Even though they may offer some discounts for their new subscribers, paying nothing for 6 months sounds more appealing.
With that said, BizFilings clearly offers a better-registered agent service for LLC formation services.
Best Speed of Formation: Legal Zoom
BizFilings
Most LLC formation services based their turnaround time on the processing speed of the state that you are forming your business. However, BizFiling's turnaround speed will depend on the subscription package you will pick.
Their basic package will take 4 to 6 weeks to process your filings for formation services. However, their standard and complete package offer 'Rush filing' service and will reduce the turnaround time to around 24 to 48 hours. However, that is only possible in over 20 states.
LegalZoom
LegalZoom's turnaround time also depends on the package you choose since they offer 'Rush filing' service with their upper packages as well. Their basic economy package will take 30 business days to process your documents, while Standard package and Express Gold will take 15 business days and 7-10 business days respectively.
Both BizFilings and Legalzoom are not the fastest you will come across out there. However, LegalZoom's 7-10 business days expedited speed carry the day in our BizFilings vs LegalZoom comparison. For a faster-limited liability company formation, you may consider other top services such as IncFile.
Best Customer Review: Legal Zoom
BizFilings
Despite being in the industry for over 20 years, BizFilings lacks enough customer reviews online and this makes most people suspicious. All top business incorporation companies have online customer reviews among users on various sites.
We managed to come across 3 reviews on Yelp.com [2]. Out of the three reviews, there were one 5 stars which is dated several years back.
LegalZoom
LegalZoom has more than enough reviews on several third-party websites including TrustPilot[3], Consumer Affairs[4], Sitejabber[5], and Better Business Bureaus. However, there is a mixed review and rating among clients. There are more positive reviews on Yelp and TrustPilot than negative reviews while BBB presents more negative than positive customer reviews. 
Best Ease of Use: BizFilings
BizFilings
BizFiling boasts a wizard incorporation tool that will help you figure out whether you can form an LLC or a corporation. Besides, you can easily find call-to-action on their website and we can confirm to you that the application process is pretty easy.
However, BizFiling has some upsells along the way but they never feel pushy. Besides, we realized their website has third-party offers, some of which involve sharing your information with a third party.
LegalZoom
Starting on the bad side, the company doesn't offer you a package option to begin the application. You will have to enter your personal information then navigate through some annoying upsells before you select your formation package.
However, LegalZoom has one of the most modern websites to navigate. Their website is well organized and very responsive.
Best Additional Services: Legal Zoom
BizFilings
In addition to the common LLC formation services listed above, BizFiling offers several additional services including Employer Identification Number (EIN), 30 days trial of quick book, $50 toll-free number, two complimentary months of the business address, and much more.
LegalZoom
LegalZoom offers an array of additional services particularly personal services and those marketed to businesses. For example, it will help with divorce proceedings, Last Will & Statement as well as power of attorney.
While both BizFilings and LegalZoom offer useful additional services to their LLC formation service, LegalZoom offers a lot of additional features that you will not find with BizFiling.
Which Should You Choose?
BizFilings vs LegalZoom is not that closely matched and it is very easy to decide between the two providers.
Choose BizFilings if:
You need cheaper and more reliable registered agent services and a relatively straightforward interface to form an LLC. BizFiling offers six months of registered agent service for free and therefore you will end up spending less compared to forming an LLC with LegalZoom.
Choose LegalZoom if:
You want a high value for what you pay for. LegalZoom offers an array of features beyond just business formation, including personal services but at a price. Besides, the company offers better reassurance given their experience in the industry.
Conclusion – Who Wins?
This was a comparison between providers with distinct advantages over the other. BizFiling formation model comes with more value than LegalZoom due to its 6 months of free agent service, straightforward interface, and customer support.
LegalZoom is a large company with a lot of experience and for that reason, it is trustworthy. They also offer a variety of legal services making it great for businesses that will require legal services along the way.
We, therefore, declare LegalZoom our winner in this BizFilings vs Legalzoom comparison. However, there are better business entities out there, and feel free to browse through our website to find out what other services have to offer.
Frequently Asked Questions (FAQs)
Which LLC Formation Website Is Faster?
Both of these companies have some fewer upsells but Bizfilings have relatively fewer upsells. This makes it a bit faster than LegalZoom.
Does Either of These Services Have a Refund Policy?
LegalZoom offers refunds within 60 days of cancelation without a lot of questions. However, there are criteria you have to meet, and you should call the company to confirm if you are qualified. On the other hand, it is not clear whether BizFilings offer refunds. 
Which Service Has Fewer Upsells?
Both BizFilings and LegalZoom have upsold but BizFilings has relatively fewer upsells. Apart from the third-party offer we discussed above, BizFilings strive to keep upsells at a minimum.
Which Is the Better Option if I Need Publication Service?
BizFilings offer publication services, particularly to large businesses. If you decide to use LegalZoom, you'll need to do publication yourself because they don't offer publication services.
What Is the Biggest Advantage of Each Service?
Both BizFilings vs LegalZoom come with several benefits but the biggest advantage of BizFilings is the registered agent service. LegalZoom's biggest advantage, however, is its legal services.
Which is the Best in Terms of Speed?
Both of these companies don't have impressive processing speed. However, LegalZoom's 7-10 business days processing speed courtesy of their quick filing service is a better deal.
Do BizFilings vs LegalZoom Share Your Information with a Third Party?
LegalZoom doesn't get into an information-sharing agreement with the third party whatsoever. As for BizFilings, they are one of the most annoying providers in this area. They usually share info with varieties of third-party providers including ADP, Grasshopper, Palo Alto, Hubspot among others.
Which of these Providers offer the Best LLC Formation Package?
BizFilings offers a registered agent for 6 months free and this makes it the best option if you want to start a business. LegalZoom does not offer this service for free with any of their packages and the per-year charges for the service are to the industry end.
ABOUT THE AUTHOR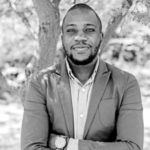 Billy Graham is a Highly skilled copywriter/editor with over 8+ years of experience working for content mills, direct clients, and SEO marketing agencies alike. Possesses extensive expertise in crafting unique copy, exceeding editorial goals, and delivering first-rate client-focused service in results-driven content production. Specialties include gaming, branded content, short-form to long-form copywriting, call-to-action, buying guides, how-to – articles, product reviews, and comparisons, copy editing, proofreading, complete QA, and in-depth research.
ABOUT THE REVIEWER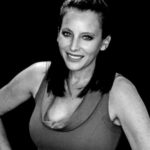 Marie Still has 19 years in digital & brand marketing, fiction author with 3 books under traditional publishing contract, editor (fiction/nonfiction). She has an MBA in Marketing.
+ sources
Bizreport Advisor adheres to strict editorial integrity standards avoids using tertiary references. We have strict sourcing guidelines and rely on peer-reviewed studies, academic research. To ensure the accuracy of articles in Bizreport, you can read more about the editorial process here.
Wolterskluwer.com. (2021). BizFilings. [online] Available at: https://www.wolterskluwer.com/en/solutions/bizfilings [Accessed 30 Jul. 2021].
‌Yelp (2020). BizFilings. [online] Yelp. Available at: https://www.yelp.com/biz/bizfilings-madison [Accessed 30 Jul. 2021].
‌Trustpilot. (2021). LegalZoom. [online] Available at: https://www.trustpilot.com/review/www.legalzoom.com [Accessed 30 Jul. 2021].
‌ConsumerAffairs. (2021). Top 700 LegalZoom Reviews. [online] Available at: https://www.consumeraffairs.com/legal/legalzoom.html [Accessed 30 Jul. 2021].
Sitejabber.com. (2020). Legalzoom.com Reviews – 3.6 Stars. [online] Available at: https://www.sitejabber.com/reviews/legalzoom.com [Accessed 30 Jul. 2021].