Best West Virginia Registered Agent 2023: Top 7 Services
All products recommended by Bizreport are selected by our editorial team, independent of our parent company. Some of our stories include affiliate links. If you buy something through one of these links, we may earn an affiliate commission.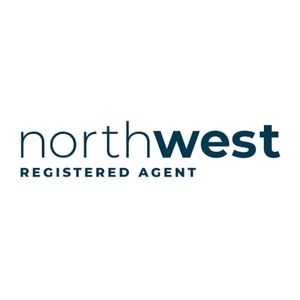 Northwest Registered Agent
Best Overall
IncFile
Most Array of Features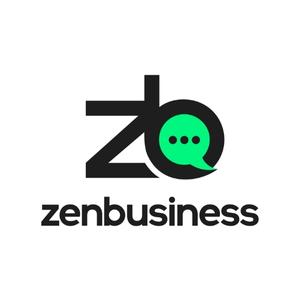 Zenbusiness
Most Helpful Features
Are you looking for a West Virginia registered agent? If so, you've come to the right place.
For owners of West Virginia corporations, most know the challenges that come with ensuring your business is compliant with federal, state, and local regulations. Between obtaining insurance, filing as a legitimate business with the state of West Virginia, and keeping detailed records for tax filing, small business owners have their hands full of complicated administrative tasks. West Virginia registered agents can assist with these tasks and accept service requests of legal nature.
One such task involves securing a registered agent to handle legal situations on behalf of your company. A registered agent is also called a resident agent or a statutory agent. In West Virginia, it's easier now more than ever to secure a West Virginia registered agent service online.
The Definition of A Registered Agent
A registered agent is a representative of your company. They are qualified to receive and send correspondence that keeps your business compliant with local, state, and federal law. They also will keep a record of these correspondences in case any legal discrepancies arise. 
A registered agent might be a company that stands as a go-between for your business, a qualified individual such as a CPA or accountant (see if any law firms near you offer this service), or designated personnel at your place of business who takes responsibility for any legal correspondence and filing.
What Are The Advantages Of West Virginia Registered Agent?
Within the state of West Virginia, it is crucial to secure a registered agent for your business. It is required by West Virginia state law to have a registered agent listed for your business. 
Some common services offered by registered agents include:
Assistance with using your state website to file your formation documents to create a West Virginia LLC
Filing state forms for your West Virginia business 
Filing annual reports for your business entity
Filing business documents online for documentation
Keeping your business in good standing by replying promptly to tax notices
Offering registered agent services in other states
Acting as a process agent to receive legal and business docs on your behalf 
An online dashboard to view all your alerts in one place
If you own a small business in West Virginia, you are required to name a registered agent to receive crucial documents, and it can be incredibly helpful to choose an online registered agent through a company that specializes in online filing, legal documents, and handling official paperwork in a timely manner for many businesses including those in West Virginia.
The most crucial piece to a registered agent's job is being a liaison, but keeping you in good standing with customers, state and federal personnel, and additional services might be important to your West Virginia LLC.
Not every online service offers all of these features, but we'll break down which ones are worth your time as you transact business.
Read more: Best LLC Services.
Top 7 Best Registered Agents In West Virginia in 2023
Top 7 Best West Virginia Registered Agents That Save Your Money February 2023
Northwest Registered Agent
Customers have glowing reviews for Northwest's registered agents services. They say the registered agent service is helpful and readily available during normal business hours, and ideal for those who do business in several different states.
IncFile
Customers complain that the customer service at Incfile has been slow to get back to them even during regular business hours, and can't always help with their issues adequately. But overall their users are happy with the low prices they provide and the option for registered agent service free for the first year.
ZenBusiness
Customers generally give positive reviews for Zenbusiness' registered agent services, however its simplicity has caused some issues for more complicated business matters. It's a great place to start for new LLC owners, but larger businesses prefer an alternate route.
Harbor Compliance
Customers rave that Harbor Compliance offers a specialist assigned to your specific business if you chose to use their services. Unlike their competition, Harbor Compliance lets their users receive service from an actual person on the other end. You'll have a specific West Virginia registered agent assigned to your LLC, you might even know your registered agent's name!
LegalZoom
Customers appreciated the satisfaction guarantee present with LegalZoom's services, however with such a large organization, and some have had excellent experiences with their registered agent services the customer reviews are mixed.
Better Legal
Customers are pleased with the turnaround time that Better Legal offers with their registered agent services, and they appreciate the ease of use with the site. However, since Better Legal was founded in 2017, there aren't many reviews to peruse yet.
Incorp
InCorp has been around since 1998, and its customers appreciate the support that they have received over that time. The cost-effective price-matching feature keeps customers coming back year after year.
How To Start Your West Virginia Business with a Registered Agent?
If you're looking to start a new LLC in West Virginia, you can usually get a registered agent at the same time you start up your business in West Virginia. To do this, you'll need to have your LLC registered with the state of West Virginia, obtain any licensure necessary, and include a registered agent service.
Even though you have the option to be your own registered agent in West Virginia, it is recommended to have a third party act on your behalf as your company's registered agent.
What Is The Cost Of A West Virginia Registered Agent?
The cost to secure an outside registered agent in West Virginia varies by organization. The ranges of the companies reviewed in this article include anywhere from free for the first year to $89-$299 per year.
How Does West Virginia Registered Agent Help with Your Business?
Any West Virginia registered agent you secure will help to be a liaison between your company and any state, federal, or legal issues or deadlines. They will alert you of any court summons, discrepancies, or filing deadlines you need to make. This assists you, as the business owner, in planning and preparing your business to continue thriving in the future.
Who Can Be A West Virginia Registered Agent Service?
The State of West Virginia requires its registered agents to have a physical street address in West Virginia (the RA is also called a resident agent), to be available during normal business hours, and to be 18 years or older. 
You can choose to be your own registered agent, designate an employee you trust as the official registered agent to receive crucial documents, or you can obtain a registered agent online to take care of your business.
Final Thoughts
Depending on what you're looking for in a West Virginia registered agent, any one of these organizations might be right for you. Overall, the services and the price of Northwest seem to be top-notch, but the other companies certainly offer different services that might be necessary for your business. Carefully peruse the sites to decide for yourself if choosing a more commercial registered agent by going through a registered agent online service is right for you, or if your West Virginia corporation would be better served if you acted as your own registered agent.
Frequently Asked Questions (FAQs)
ABOUT THE AUTHOR
Brenna is a finance editor who enjoys writing about entrepreneurial opportunities and personal finance tips. She graduated from Liberty University with a bachelor's degree in business and now helps small businesses market their products as a digital marketing consultant.
ABOUT THE REVIEWER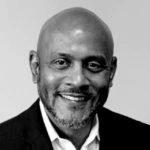 He is an organized and creative thinking sales management professional with experience in outside and inside sales in various markets. Working as freelancer in the Greater Boston Market, he moved to St. Louis and became an Account Executive, then a Sales Manager managing and coaching 12 sales reps covering a nationwide territory. He has developed his team with a combination of consultative selling and value before price coaching mindset which has won him a President's Cup and many other financially rewarding awards at RICOH. His most recent role as a Continuous Improvement Manager provided insight into the importance of delivering a quality product in alignment with the value and reputation of his organization. It further enhances the aspect of selling on value as opposed to price.
+ 5 sources
Bizreport Advisor adheres to strict editorial integrity standards avoids using tertiary references. We have strict sourcing guidelines and rely on peer-reviewed studies, academic research. To ensure the accuracy of articles in Bizreport, you can read more about the editorial process here.
West Virginia Code 31D-5-501. West Virginia Code. Accessed November 12, 2022. https://code.wvlegislature.gov/31D-5-501/
Annual Reporting. business4.wv.gov. Accessed November 12, 2022. https://business4.wv.gov/operatemybusiness/Pages/Annual-Reporting.aspx
West Virginia Registered Agent | For LLCs or Corporations. Northwest Registered Agent. Accessed November 12, 2022. https://www.northwestregisteredagent.com/registered-agent/west-virginia
Get a West Virginia Registered Agent Today. ZenBusiness Inc. Accessed November 12, 2022. https://www.zenbusiness.com/west-virginia-registered-agent/
West Virginia Registered Agents & Your LLC. www.incfile.com. Accessed November 12, 2022. https://www.incfile.com/west-virginia-llc/registered-agents-west-virginia-llc