Best Virginia Registered Agent 2023: Top 5 Services Ranked in 2023
All products recommended by Bizreport are selected by our editorial team, independent of our parent company. Some of our stories include affiliate links. If you buy something through one of these links, we may earn an affiliate commission.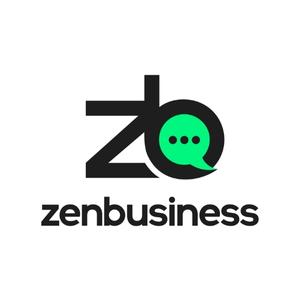 Zen Business
Best overall
Northwest Registered Agent
Best industry experience
IncFile
Most affordable
When starting a business in Virginia, choosing a dependable registered agent service is one of the key requirements for all entrepreneurs. A good registered agent allows business owners to focus on growing the company rather than being embroiled in endless processes. The best-registered agent guarantees a fast, reliable, and cost-effective business formation process.
Registering your business provides tax protections, reduces your personal liability, and offers other protections. US business owners use this process to create a legal entity for their companies. Virginian business owners can select from several registered agent services to establish a non-profit, LLC, or corporation.
Read More: Best LLC Formation Services in Virginia 2023
5 Best Virginia Registered Agent 2023
Top 5 Best Virginia Registered Agent Services Reviews 2023
Zenbusiness
ZenBusiness is an affordable option for forming an LLC and getting a registered agent in Virginia. While you do have to pay extra to get reminders about other state filing deadlines, this is one of the most affordable registered agent service options out there, with a very user-friendly interface and great customer service.
Starts at $0 plus state fees
Premium registered agent and compliances services
Affordable EIN and expedited filing options
No automatic filing reminders
When documents are sent to you via ZenBusiness, they will automatically be scanned and uploaded to a private online dashboard on the same day. You will get notified when a document is received on your behalf, and you can view, download, or print it at any time.
ZenBusiness has a competitive LLC formation package that includes registered agent service for the first year. They also assist with filing paperwork with the state to change your registered agent, if you are getting their service for an existing business instead of forming your LLC with them. ZenBusiness doesn't include important filing reminders in their base service. This is one of the main complaints received in their customer reviews, although it's balanced out by competitive pricing and excellent service.
Northwest Registered Agent
Northwest Registered Agent is an affordable, reliable choice for both forming an LLC and registered agent service. It's competitively priced, however, there is a lot of upselling from the company to compensate for the slim services in the basic package.
Same-day filing when forming an LLC
Corporate guides available to customers
Offers exceptional customer service
EIN not included in basic package
Too much upselling
Northwest Registered Agent has a secure online dashboard that allows you to see all the documents you receive at their offices within minutes of their delivery. When you get a document, you'll be notified immediately when it's available online. If you prefer to get physical documents mailed to you, there is a mail forwarding option for an extra fee.
While the basic registered agent service package from Northwest Registered Agent is competitively priced, it doesn't come with as many extra features. One clear example is that EIN service is not included in the normal LLC formation package. Upsells like this make the service more expensive than competing brands.
To help you file state paperwork quicker, Northwest Registered Agent offers pre-filled forms you can use to simplify the process of filing your normal required paperwork. You'll automatically get notified when deadlines are coming up, so you can always be ready. Customers who reviewed Northwest Registered Agent have praised their excellent customer service, especially how quickly they resolved problems.
IncFile
Incfile is a good service if you want the essentials without having to pay for extra, unnecessary features. They offer basic document processing and delivery for a flat fee annually, but you won't be able to get a lot of extra services if you want to use them to expand later. The free LLC formation package is a cheap and easy way to get started.
Good value for money
Quick and easy sign-up + registration
Free LLC registration package (state fees only)
No option for forming a PLLC
Limited range of extra services
When you receive a document, IncFile will scan it and upload it to their online portal. You'll be able to access most documents on the same day as digital copies with your online account. Email and text notifications are sent when a document is received.
If you use Incfile's LLC formation package, you will receive 1 year of registered agent service for free. When you sign up with their service, they act quickly to file the paperwork for your LLC or Virginia registered agent service within 1 business day. The most common praise for Incfile comes from their speed in filing and getting things done for their customers, although customers tend to dislike the consistent upselling along the way.
Harbor Compliance
Harbor Compliance is an affordable, no-frills option for registered agent services, operating out of Virginia Beach. They provide all the necessary features, including same-day document delivery and a private online portal, for a highly competitive rate. There are a lot of upsells, but the company generally provides good value for the essentials.
Affordable registered agent services
Good, knowledgeable customer service
Receive notifications for filing deadlines
Upcharge in order to file state paperwork, or to change your registered agent
All documents received by the company are available on the same day through their online portal. They process documents and make them available digitally for you. When a document is received, you'll get an email alert. If important legal documents like a service of process are received, they will also call you immediately to notify you.
Harbor Compliance's commercial registered agent service package provides notifications for filing and report deadlines at no extra charge, helping you stay aware of important filing dates in Virginia, including your annual report filing deadlines. The company invoices annually, but you won't get any surprise charges. This company also offers business formation for LLCs and other types of business entities, which includes 1 year of registered agent service as well.
With Harbor Compliance, you will have to file state compliance paperwork yourself, including any change to your registered agent from their company. There are a lot of upsells from Harbor Compliance, but none of them are necessary for the core service of being your Virginia-registered agent. Most customer reviews for Harbor Compliance are positive, focusing on their helpful customer service.
LegalZoom
LegalZoom's registered agent service comes at a high cost, but it carries a lot of brand recognition power. With more than 3+ million customers and 20+ years of operation, they still maintain a solid reputation for reliability.
Strong brand recognition
Wide range of services
Automatically receive alerts about important state filing deadlines
Expensive compared to other companies
Inconsistent customer service experiences
LegalZoom's registered agent service package includes full access to their service and an online account through their portal for the year. Registered agent services are not part of LegalZoom's LLC formation packages.
Whenever they receive a document, you'll get an alert right away telling you about the documents received. If you receive a court summons, LegalZoom will call you to alert you immediately. All documents are scanned, copied, and stored in the company's online portal, which provides unlimited cloud storage for each business. By default, LegalZoom sends out email notifications and reminders about upcoming important state filing deadlines.
LegalZoom as a company provides a wide range of services to businesses around the US, and they do a lot of upselling. These upselling opportunities aren't helpful if you're working with a tight budget, but all the services might be useful if you want to minimize the number of different companies you work with for your normal business services.
Many positive customer reviews of LegalZoom cite the wide range of services and access to experts as reasons why they chose this company over others. Despite this, the high cost of the service caused others to turn to other options for their Virginia business.
What Do The Registered Agent Services Do?
In Virginia and every other US state, businesses are required to have a registered agent, also known as a resident agent or statutory agent. Agents are representatives who can receive official mail on behalf of a business, including legal mail and tax documents, every day during regular business hours. Registered agent services are companies that are paid to act as registered agents for your business.
The business address of your registered agent is published in public view in order to make it possible for government agencies and anyone else to send official documents to your business. When you work with a Virginia registered agent service, their business address will appear publicly and all official documents will arrive at their offices. Then, they will either forward the documents to you or scan them and upload them for you in an online portal.
Registered agents have to operate out of the same state as your business, but they don't have to have the same physical address. As long as the address is a valid, physical street address in Virginia, it can be used.
Benefits of Using a Virginia Registered Agent Service
You as an individual or someone who works for your business can act as the registered agent, but there are a number of benefits you can get from outsourcing this role to an agent service in Virginia instead.
Consistency is a key benefit because one of the requirements for a registered agent is that they're present at the published address during regular business hours. Registered agent services can reliably be available all year round, making it nearly impossible for you to miss an important document delivery.
Registered agents will immediately notify you about any documents received, so you can address them on time without accidentally incurring penalties or fees. In the case of legal notices, this is vital. It's also beneficial to have a resident agent service that can accept legal documents on your behalf to keep your company issues private instead of having to "be served" a legal notice publicly.
Lastly, these services are useful for Virginia business owners who want to keep their own private addresses out of the public. The business address of the registered agent is publicly available information. Especially if you're working from home, hiring commercial registered agent services allows you to conceal your private address, keeping your information out of the public eye and helping you avoid being your own registered agent.
Factors to Evaluate when Using Virginia Registered Agent Services
Not all Virginia registered service agents are the same. While they should all offer a fairly similar base service, many provide extra services as well to make it easier for you to run your Virginia business.
The main areas you should look at when you're evaluating the best-registered agent services are what they offer, how much they cost, how easy they are to sign up for and use, customer service, privacy, and their reputation.
Offerings
The main thing to consider when comparing options is what each registered agent service is offering to its clients. Look at whether agencies are offering just the fundamentals or something else on top that might make them a better fit for your business.
Fundamentals for a registered agent in Virginia include receiving your legal, tax, and other official documents, notifying you of their arrival, and passing them over to you quickly. Other features they might offer with these fundamentals are state and local filing compliance services, multistate registration and operation, compliance calendar notifications, and expedited document processing. The best-registered agent services offer a good mix of fundamental services to help businesses of any size.
If registered agent services are offered with LLC formation services, this is a good way to accomplish two goals at once. You can form your Virginia business entity and get registered agent service in Virginia at the same time.
Price
Whether you're just starting out or not, it's tempting to look for the lowest price registered agent services. However, Virginia registered agent services can have high stakes if you work with the wrong one. It's worth looking at the value you're getting for your money rather than using price alone as a determining factor.
A registered agent that's cheap upfront can cost more in the long run if it means you don't get the right quality of service. For example, if your company is served with a service of process, you need an agent that will receive that document and automatically notify you quickly, or else you are at risk of receiving heavy fines or penalties for inaction.
Looking at value helps you compare how much your money is getting you, instead of looking only at the amount of money you're spending. This way, you can ensure you're getting as much as possible for your money and not missing out on essential features. Work within your budget but look for the best value within that range.
Ease of sign up
Signing up to work with a registered agent should be practically seamless. Once you pay and provide your information, you should get instant access to their services, whether that's through an online portal or not.
After signing up, a registered agent should provide you with their details for use with the state right away. The best-registered agent service will take care of filing to change your registered agent when you sign up, but at a minimum, they should walk you through the process of filing that paperwork yourself.
Ease of use
The best-registered agent service is one that makes it easy for you to get notifications, check out digital documents, and respond quickly. If an agent has a dedicated online platform, this is a good sign.
The other consideration for ease is consistency. It's best if you can sign up with a registered agent service, submit their information to the state, and then leave it as long as you maintain a relationship with that agency.
Customer service
If you have a question for your registered agent, you should be able to reach them and get answers. Since a registered agent is responsible for receiving and handling highly important documents for your business, it's ideal to work with a company that is available when you have a concern.
Look for a company with open customer service channels that are convenient for you. This could be phone, email, online chat, or something else.
One of the normal trade-offs for low-cost packages is a reduction in the quality of customer service you can expect to receive. If this is a problem for you, work with a Virginia-registered agent service that prioritizes customer care.
Privacy
Registered agents handle very sensitive documents for your company. These are documents that should not be visible to or accessible by any unauthorized people. While you might expect that agents are naturally privacy-conscious, it pays to investigate and see if there are any outstanding complaints or issues with privacy from their past.
Since one of the benefits of using a Virginia registered agent is being able to conceal your own private address, it's good to ensure this privacy is not broken at any point.
If there is a dedicated online portal, is it secure? How are your documents stored and sent to you? Is your information concealed, or publicly visible? These are some of the questions you should be asking about any service you're planning to use.
Professionalism & Reputation
Working with a registered agent service is safer than hiring a separate individual to be your company's agent, but it's worth looking into their reputation. This company will be responsible for accepting legal and tax documents on your behalf, so they need to have a good reputation for professionalism and reliability in the role of registered agent.
Look at the history and reviews of a company. Good reviews and a long history of working as a Virginia registered agent are good signs that the company is reliable.
Final Thoughts
Registered agents are an essential part of business compliance. Using a Virginia registered agent service helps you keep up with state requirements while getting the assurance of proper handling of your important tax and legal documents. Make sure you look for the best-registered agent service that reliably provides all the features you need at a price you can manage.
Frequently Asked Questions (FAQs)
Do I Need a Registered Agent in Every State?
You only need a registered agent in states where your business is registered as a legal entity. If you work with a Virginia registered agent service, you are in compliance with Virginia's requirements, but not with other states outside of Virginia. If you register your business as a legal entity in another state, you will need a registered agent in that state as well. Some Virginia registered agent companies may be able to offer service in other states if they are a registered agent with a physical address in that state as well.
Who Needs a Registered Agent?
Businesses that are officially recognized as business entities need to have a registered agent as one of their legal obligations. This includes LLCs, LLPs, corporations, trusts, nonprofits, and other legally recognized businesses. Sole proprietorships and partnerships are usually considered common law businesses and are not required to have a registered agent.
What Does a Registered Agent Do?
Registered agents are publicly designated persons or companies that will receive all legal correspondence sent to your business. They act as a public address to which courts, the IRS, and other agencies can send official documents to your business. This is a strict requirement for business entities in all 50 states, including Virginia.
Who Can Be a Virginia Registered Agent for an LLC?
To be a registered agent in Virginia, you have to be at least 18, and be accessible at a valid physical street address in Virginia during normal business hours. Registered agents cannot use PO boxes. This address will be part of the public record. For any business entity, including a limited liability company, the registered agent should be connected to the business in a tangible way, such as being an executive, partner, or shareholder. Business owners can be their own registered agent, but this is not always a good idea.
A law firm or private company can act as a registered agent. In fact, many companies offer registered agent services as a main feature, helping you avoid having to act as your own registered agent.
ABOUT THE AUTHOR
ABOUT THE REVIEWER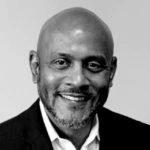 He is an organized and creative thinking sales management professional with experience in outside and inside sales in various markets. Working as freelancer in the Greater Boston Market, he moved to St. Louis and became an Account Executive, then a Sales Manager managing and coaching 12 sales reps covering a nationwide territory. He has developed his team with a combination of consultative selling and value before price coaching mindset which has won him a President's Cup and many other financially rewarding awards at RICOH. His most recent role as a Continuous Improvement Manager provided insight into the importance of delivering a quality product in alignment with the value and reputation of his organization. It further enhances the aspect of selling on value as opposed to price.
+ 5 sources
Bizreport Advisor adheres to strict editorial integrity standards avoids using tertiary references. We have strict sourcing guidelines and rely on peer-reviewed studies, academic research. To ensure the accuracy of articles in Bizreport, you can read more about the editorial process here.
Virginia SCC – Registered Agent and Office Addresses. Virginia.gov. Published 2020. Accessed November 10, 2022. https://scc.virginia.gov/pages/Registered-Agents
Virginia SCC – Forms and Fees. Virginia.gov. Published 2020. Accessed November 10, 2022. https://www.scc.virginia.gov/pages/Forms-and-Fees
VIRGINIA – SCC. cis.scc.virginia.gov. Accessed November 10, 2022. https://cis.scc.virginia.gov/
Get a Virginia Registered Agent Today. ZenBusiness Inc. Accessed November 10, 2022. https://www.zenbusiness.com/virginia-registered-agent/
Virginia Registered Agent | For LLCs or Corporations. Northwest Registered Agent. Accessed November 10, 2022. https://www.northwestregisteredagent.com/registered-agent/virginia