South Carolina Registered Agent Reviews: Top 10 Sevice In 2023
All products recommended by Bizreport are selected by our editorial team, independent of our parent company. Some of our stories include affiliate links. If you buy something through one of these links, we may earn an affiliate commission.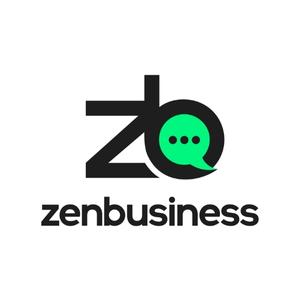 Zenbusiness
Best Overall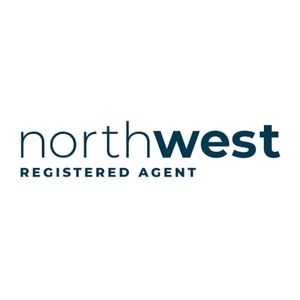 Northwest Registered Agent
Best LLC Formation Packages
IncFile
Best Online Tracking Tool
All South Carolina businesses are required to have a registered agent. Hiring a registered agent service frees up your time and energy to focus on growing your business instead of waiting for the mail. 
Find out more about the top 10 South Carolina registered agent services and what differentiates each one. 
What Should You Know About Registered Agents?
A registered agent, also called a statutory agent, is a representative for your South Carolina business. Their role is to receive official documents, accept service of process, legal papers, and other mail sent to your business entity in the state. Every business must have a registered office address, which is publicly available information. 
As a business owner or a family member of a business owner, you can be your own registered agent and Look for an agent with a good reputation and convenient features at the right price for your budget. Your registered agent should be available at a South Carolina address during business hours and should make it easy for you to access your documents when you need to.
Are South Carolina Registered Agents Worth Your Money?
While you can be your own registered agent, it's highly beneficial to hire a South Carolina registered agent instead. A registered agent allows you to be confident that your important documents will be received properly for you to view in a timely manner. You'll always be compliant with South Carolina state regulations that require an active registered agent address within South Carolina. 
Working with the right company makes your job easier, because not only will you have access to their services, but you'll also be able to keep your address out of the public record. This can help you preserve your privacy and remain in good standing with the state at all times. 
Read more: Best LLC services
Top 10 Best South Carolina Registered Agents 2023
Top 10 Best South Carolina Registered Agents For Your Business January 2023
Northwest Registered Agent
Northwest Registered Agent is a business focused on helping LLCs and other business entities get started in South Carolina and around the rest of the US. Their registered agent service alerts you when your business receives a document as well as when important filing deadlines are closing in. Their online portal is simple and secure, offering the right balance of what you need.
Although they're not as affordable as some of the other options on this list, Northwest Registered Agent offers a solid LLC formation package and has a good reputation for helpful customer service. The few reviews they have online show that customers are generally happy with the services, especially with how customer support handles problems.
Zenbusiness
ZenBusiness offers professional registered agent services in all 50 states, as well as LLC formation and other business support services. Their packages are broken up well to give you what you need at a reasonable price point. If you're forming a limited liability company, 1 year of registered agent service is included in that package as part of state compliance, giving you one less thing to worry about.
The resident agent services from ZenBusiness don't include extras like compliance reminders, but you can add this service as part of their Worry-Free Compliance Guarantee add-on. With this basic service, you'll be able to access any mail or documents you receive through a sleek, intuitive online portal. Everything is available the same day you receive it, and you'll get a notification when something arrives.
IncFile
Incfile fits the needs of new businesses who are just starting out and need simple services, including LLC formation and commercial registered agent services. Their online dashboard helps you view any documents you receive on the same day you get them. You'll also get compliance notifications to keep you in good standing with the South Carolina Secretary of State all the time.
LLC packages from Incfile don't include some of the more hands-on services like operating agreement drafting or EIN applications, but these can be included as extras. They will walk you through the process and give you pointers about how to fill in forms and what documents to submit at each step. After your company is started, Incfile offers limited other support services beyond registered agent packages. 
Harbor Compliance
Harbor Compliance is a good support company for new and existing businesses. They offer a wide range of services, although they're outpriced by other competitors for many simple services like professional registered agent service and LLC formation. If you want to start your business fast, they process all business entity formation documents with a very short turnaround.
The registered agent service for Harbor Compliance helps you manage business mail and keep your own address out of the public record. They have a great online portal where you can access your documents within minutes of when they're received. If you receive service of process or any other time-sensitive documents, Harbor Compliance will call your contact person immediately so you can respond quickly.
LegalZoom
LegalZoom is one of the best-known companies in the business service market. They've been around for years and have thousands of customer reviews speaking to their credit. Although they have a great reputation, it comes at a cost that's much higher than some of the other competing companies, especially for new businesses who need simple LLC formation or South Carolina registered agent services.
If you're looking for a company that's able to support you as you grow and need more legal services, LegalZoom could be a useful partner to work with. Their registered agent service provides unlimited cloud storage for all received documents. You can view your received documents at any time through the online portal, where all documents are scanned and uploaded the same day they're received. For existing businesses, LegalZoom will file the paperwork to help you change your registered agent with the state.
Rocket Lawyer
Rocket Lawyer is a great company for full-service legal and business support services. They offer comprehensive packages that have all the features you could ask for when you're starting a new business. All this comes at a cost, because Rocket Lawyer is one of the more expensive companies out there for South Carolina registered agent services. However, if you're looking for a wide range of legal, tax, and business services, Rocket Lawyer could be a good choice.
LLC formation from Rocket Lawyer is expensive, and contains many features that small businesses and entrepreneurs may not need, such as free document reviews for all filings and a 30-minute legal consultation. For any business that may need ongoing legal or business services, there is an option for membership that gives discounts and partner benefits for an annual fee. When price isn't a problem, Rocket Lawyer offers a lot of different services that can be beneficial to your business.
MyCompanyWorks
The basic LLC formation package from MyCompanyWorks helps you set up your LLC, but it doesn't include South Carolina registered agent services. You have to either add registered agent service separately or purchase the premium package. On its own, the professional registered agent service from MyCompanyWorks is not competitively priced.
To help you establish your business, you can get sample forms and guidance on how to fill out your own paperwork for filing with the state. As your registered agent in South Carolina, MyCompanyWorks will receive your mail, service of process, and other important documents and immediately scan them to upload them to a secure online portal. Although they have good reviews, this company is more focused on business formation services and does not offer a highly competitive registered agent service.
Better Legal
Better Legal is a registered agent to LLCs, corporations, and other types of business entities in South Carolina. LLC formation packages include EIN applications and drafting an operating agreement for your company. Along with LLC formation, the package comes with a lot of third-party extras, including a simple business website, insurance evaluation, and a business checking account. Depending on what you're looking for, these extras may or may not be worth it for your company.
Better Legal is a somewhat deceptive name, because they don't actually offer any legal services or consultations, nor do they offer tax advice. However, the services they do offer can help you automate some of your business processes and stay in good standing with the South Carolina Secretary of State.
Swyft Filings
With Swyft Filings, you can get South Carolina registered agent service and business entity formation services for your new business. Along with their LLC formation packages, there are extra perks included from their partners, though it's not stated who the partners are that will provide those perks.
If you're looking to get all your business services from the same company, Swyft Filings does give enough value to get your entity registered. However, you'll have to apply for your EIN on your own, as well as draft your own documents and purchase registered agent packages separately. While their service is useful, it's not competitively priced for registered agent service alone.
Incorp
When you need a commercial registered agent, Incorp is a good option for this type of service. They don't offer a lot of good packages for new businesses, because you need to add a lot of extras for it to make sense. Once your business is started, there are limited options for continued services, beyond the annual registered agent package.
Incorp helps guide you through the process of forming an LLC in South Carolina. They have helpful whitepapers and guides, as well as assistance in preparing the operating agreement for you LLC. However, EIN registration is not included. Incorp registered agents also do not give notifications for important compliance filing deadlines with the state.
What is The Cost Of South Carolina Registered Agent?
In South Carolina, the average cost of a registered agent service is between $50-$300 per year. Registered agent packages come with a variety of different features that can affect the price, but may provide more value to your business. Some also cover the state fees, while others don't. State fees vary, but in this case, the fee is $110 paid to the South Carolina Secretary of State. 
Look for a package that offers what you need at a price point within your budget. The bare minimum should be an official mailbox service for your business, a published address in the public records for your South Carolina business, and receiving service of process.
Ways To Start Business with South Carolina Registered Agent
If your business is just getting started, you can work with a registered agent to get your paperwork filed with the South Carolina Secretary of State. Most professional registered agents also offer business entity formation services for LLCs, LLPs, and more.
The benefit of working with a reliable registered agent service to start your business is that their business formation packages often include registered agent service for the first year. This means you can work with one agent from the start, helping you focus more on your work and less on the paperwork.
Advantages of South Carolina Registered Agent
Using a registered agent in South Carolina helps you keep your business or private address out of the public record. It also means you don't have to be in the office during regular business hours, since your resident agent will be available all the time to receive service of process, legal documents, and other official mail.
Final Thoughts
A South Carolina registered agent is a necessity for every business in the state. Working with a top registered agent service helps you stay compliant, receive important documents on time, and keep in good standing with the South Carolina Secretary of State. Choose a service that offers the most value for your business.
Frequently Asked Questions (FAQs)
ABOUT THE AUTHOR
ABOUT THE REVIEWER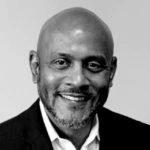 He is an organized and creative thinking sales management professional with experience in outside and inside sales in various markets. Working as freelancer in the Greater Boston Market, he moved to St. Louis and became an Account Executive, then a Sales Manager managing and coaching 12 sales reps covering a nationwide territory. He has developed his team with a combination of consultative selling and value before price coaching mindset which has won him a President's Cup and many other financially rewarding awards at RICOH. His most recent role as a Continuous Improvement Manager provided insight into the importance of delivering a quality product in alignment with the value and reputation of his organization. It further enhances the aspect of selling on value as opposed to price.
+ 5 sources
Bizreport Advisor adheres to strict editorial integrity standards avoids using tertiary references. We have strict sourcing guidelines and rely on peer-reviewed studies, academic research. To ensure the accuracy of articles in Bizreport, you can read more about the editorial process here.
Code of Laws – Title 33 – Chapter 5 – Office And Agent. www.scstatehouse.gov. Accessed November 11, 2022. https://www.scstatehouse.gov/code/t33c005.php
FAQs About Business Entities | SC Secretary of State. sos.sc.gov. Accessed November 11, 2022. https://sos.sc.gov/faqs-about-business-entities
South Carolina Registered Agent | For LLCs & Corporations. Northwest Registered Agent. Accessed November 11, 2022. https://www.northwestregisteredagent.com/registered-agent/south-carolina
Get a South Carolina Registered Agent Today. ZenBusiness Inc. Accessed November 11, 2022. https://www.zenbusiness.com/south-carolina-registered-agent/
South Carolina Registered Agents for LLCs. www.incfile.com. Accessed November 11, 2022. https://www.incfile.com/south-carolina-llc/registered-agents-south-carolina-llc