7 Best Small Business Credit Cards For Print Shops: 2023 Comparison
All products recommended by Bizreport are selected by our editorial team, independent of our parent company. Some of our stories include affiliate links. If you buy something through one of these links, we may earn an affiliate commission.
Operating a print business requires a lot of work, energy, and patience. A print shop has a lot of daily transactions. Most importantly, it needs to frequently buy supplies and other tools. Costs can add up quickly. A debit card might not be enough to cover all your company purchases as operating a company sometimes requires more liquidity than the available cash. Failing to meet the business financial obligations might result in an order backlog, a drop in customer satisfaction, or even bankruptcy.
A reliable company credit card will ensure your business has the needed liquidity to operate. A business credit card offers greater flexibility than a business debit card. Each business credit card offers different features, such as spending limit, rewards, sign-up bonus, interest rate, and various fees. Choosing the right credit card is a critical decision as it gives you access to money for business purchases when needed. The right business credit card will make a big impact on your business finances. In this article, we will cover the top 7 business credit cards for print shops.
Top 7 Best Small Business Credit Cards For Print Shops 2023
Top 7 Small Business Credit Cards For Print Shops 2023
Chase Ink Business Cash
Overall, this card offers a great rewards program and opportunities to earn cash back on typical purchases most businesses will be making anyway.
Introduction bonus of $750 if you spend $7,500 on the first 3 months
5% cash back on the first $25,000 spent on certain business related purchases
2% cash back on the first $25,000 spent at restaurants and gas stations
1% cash back on all other purchases
No annual costs
Up to 70 free employee cards
Fees for foreign transactions
Maximum amount of rewards on some categories
Online reviews show positive sentiment – card holders like the simple application process, customer service, and the benefits. The rewards are attractive, and the APR is competitive.
This card offers a $0 annual fee, and it has an intro APR of 0%. The APR varies from 13% to 19% after the first year. There are great cash back rewards, such as 5% on the first $25k spent on office-related purchases, 2% cash back on the first $25k spent at gas stations and restaurants, 1% of all other categories of purchases. Any excess spending on the qualifying categories will earn 1% cashback. The card also offers great benefits, such as a one-year extension of your business car's warranty.
American Express Simplycash Plus
This card offers excellent value. Opening an account is very simple. The card has a 3% cash back reward on hotel rooms expenses. The cash back rate stays at 2% for all subsequent calendar years and is not limited to the first-year bonuses like most cards. This is a great benefit for your company, as you can reap the card's benefits for the long term.
5% cash back on telecommunication expenses
No annual fees
Long term high cash back rate
2.7% fee for foreign transactions
Higher regular APR of 14% to 21%
You need a credit score of higher than 690
Online reviews are strong. The card offers great long-term cash back rate rewards, which cardholders like. High-quality customer service is one of the top benefits mentioned in reviews. Many cardholders don't like being limited to changing their cash back reward category to only once a year.
American Express Blue Business Plus
This card is great for companies whose employees travel a lot. The card has no charge shipping and offers a lifelong 2% cashback on purchases up to $50k. The card provides global assistance and access to emergency services while abroad. You will need good credit to qualify. The card also has excellent shipping rewards.
Choose between cash back or American Express Points
2% cash back on all purchases up to $50,000
1% on all purchases beyond $50k
Global Assist Hotline
High qualifying credit of 670 and up
Welcome bonus is drastically lower than other competitors
Cardholder reviews are positive—especially from those that travel a lot. Cardholders who do not travel do not like the lack of options for rewards, such as converting the reward points into gift cards.
Capital One Spark Business
The card offers 1 point of rewards for each dollar in purchases. The rewards are strong if you frequently travel. There is free shipping for the card. This card allows cardholders to convert travel miles among various airlines. The rewards are even better if you use the card for hotel and rental car purchases, you earn up to 5x on the points.
No foreign transaction fees
Miles transfer to airline partners
$500 sign up bonus when you spend $4,500 in the first 3 months
$95 annual fee starting year 2
Credit score of 700 and up required to qualify
The reviews are positive. Some customers are unhappy with the high credit score requirement. Cardholders like that travel miles can be transferred to more than 15 airlines.
Ink Business Unlimited® Credit Card
The card offers unlimited 1.5% cash back on all purchases. It has a strong rewards system and you have the ability to redeem your cash back in various ways, including, travel credit or even gift cards. This cash back also covers the costs for your shipping expenses.
Convert rewards
$750 cash back on the first $7,500 spent
Unlimited 1.5% cash back
Revenue analysis
Great referral program
$0 annual cost
3% fees on foreign transactions
Not travel friendly
In online reviews, some cardholders complain about customer service. However,t cardholders are generally happy with this card, especially no purchase limit for cash back rewards.
Ink Business Preferred® Credit Card
This is an amazing card for travelers.
Flexible rewards system
Employee cards at no extra cost
3x points on each $1 spent on the first $150k spent per calendar year
100k bonus points after you have spent more than $15,000 in the first 3 months
$95 annual fee
High credit score required to qualify
Cardholders earn 3x points for every dollar spent on shipping purchases, advertising, telecommunication, and travel expenses. You also get1 a point for each dollar spent over $150k per calendar year. The redemption program is great and cardholders have the opportunity to earn more airline miles than competing cards.
Cardholders do not like the customer service or application process. Regarding their incentives, their bonuses, the customers seem to be happy based on online reviews. Positive reviews speak to the redemption process and the 25% more in travel redemptions than competitors.
American Express® Business Gold Card
Stong online reviews, almost all 5 stars.
Great reward system
4x reward points in 2 categories that have the most business expenses
70,000 reward points if you spend more than $10k on the first 3 months
Highest annual fee among all cards
This is a very good card, especially for businesses that have a lot of business expenses and that are scaled up. Cardholders are pleased with the travel rewards and customer service.
This card is for the big spenders. This offers rewards for many business categories, including shipping purchases. You earn up to 4x on the top 2 categories of business expenses and 1x on all other categories after crossing the threshold of 150k of spending. You get $100 off hotel credit when you book a hotel room for more than 2 nights. With this card, you get more rewards if you book through American Express Travel.
How to Qualify for Small Business Credit Cards
To qualify for Credit Cards For Print Shops you need to have built business credit. If you do not have that, you need to show that your business has sufficient cash flow. To do this, you first open a business debit account and then use the transactions inquired with that card to give proof to the bank that you are a credible company. If you only operate via cash, then you will need to wait until you have filed a business tax return and then bring the tax return to the bank as proof of your business cash flow.
Perks Of Getting A Small Business Credit Card
Separates Personal And Business Expenses
The cards listed here have useful accounting and banking systems that separate personal expenses from business expenses. The line that separates business and personal expenses are very thin when you have a small business. These cards make it easy to manage your finances separately.
Smooths Inconsistent Cash Flow
The liquidity provided by these cards offers great incentives, and they offer a cushion of money when cash flow is low. When sales are not hitting the targets, a credit card can offer the cash needed to sustain operations. Inconsistent sales are the weakness of every business, and a reliable credit card helps businesses navigate through those times.
Credit Card Rewards
You will incur many expenses as a business, so why not get a reward for spending money? The cards listed in this article offer great rewards. When choosing the right credit card for your business, researching the cash back rewards is a good way to evaluate the options. All cards here have great cash back and you can use the cash back to buy other goods and services or trade them for perks and benefits.
Final Thoughts
In this article, we have listed the top business credit cards for print shops. There are various rewards and benefits to each card and each business owner will choose the card that fits its needs. We have studied numerous cards and offers in the market and we have seen that the Chase Ink Business Cash is the best choice and it seems to fit the needs of most print shop owners. The cards listed here all fulfill specific needs. The bottom line is that they all provide the business with the necessary liquidity to successfully run its operations.
Frequently Asked Questions (FAQs)
How do I apply for a business card?
You can apply online by filling out an application form with the bank.
How do I pay the interest on my credit cards?
Interest is added each billing cycle. If you pay your balance down in full, you can avoid paying interest on your purchases.
What is my APR?
The APR varies for each card and in some cases, changes from year one to the second year of use. Make sure to check the card's terms when you sign up or reach out to a customer service representative.s. Their contact info will always be listed at the back of your card.
ABOUT THE AUTHOR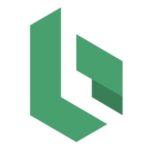 ABOUT THE REVIEWER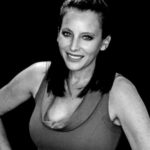 Marie Still has 19 years in digital & brand marketing, fiction author with 3 books under traditional publishing contract, editor (fiction/nonfiction). She has an MBA in Marketing.
+ 1 sources
Bizreport Advisor adheres to strict editorial integrity standards avoids using tertiary references. We have strict sourcing guidelines and rely on peer-reviewed studies, academic research. To ensure the accuracy of articles in Bizreport, you can read more about the editorial process here.
Ashby, K.J. and Burgoyne, C.B. (2008). Separate financial entities? The Journal of Socio-Economics, [online] 37(2), pp.458–480. Available at: https://www.sciencedirect.com/science/article/abs/pii/S1053535707000169 [Accessed 12 Feb. 2022].