Top 8 Best Rewards Credit Card In 2022: Reviews, Rewards & Offers
All products recommended by Bizreport are selected by our editorial team, independent of our parent company. Some of our stories include affiliate links. If you buy something through one of these links, we may earn an affiliate commission.
Capital One Venture Rewards Credit Card
Best for Travel
Blue Cash Preferred® Card from American Express
Best for Daily Expenses
CIT Card
Best Uncomplicated Rewards
For smart users, rewards on credit cards matter a lot. If you play it right, you will be able to get cashback, perks, and reward points that go into the hundreds of dollars per year.
Not only this, but most reward credit cards give you access to special airport lounges, insurances, hotel credit, and credit for other things.
Read more: Best Credit Card
Choosing the right rewards credit card isn't as simple as it sounds though – not only do you need to pick one with the right set of rewards for you but you also need to decide if you want a rewards credit card that comes with extra charges (like an annual fee) for higher rewards, or if a free credit card that doesn't carry annual fees, balance transfer fees, and foreign transfer fees will suit you more.
8 Best Rewards Credit Card in 2022
8 Best Rewards Credit Cards September 2022
Capital One Venture Rewards Credit Card
Even though it comes with an annual fee of $95, the rewards are worth it. With perks like coverage for car rentals, a bonus of 60,000 miles when you spend $3,000 in your first three months with the card, and reward points as high as 5 points per dollar spent are on the table, it's easy to see why this card made the list.
All isn't perfect though – you need to have a good to excellent credit score to get approved for this card, and you won't get any intro APR offers either. There are other cards out there that would be ideal if you're looking for a good intro APR offer, like the Blue Cash Preferred Card from American Express that has a 0% intro APR period of 12 months.
At the same time, this card doesn't carry the best benefits for anyone who doesn't just want to travel – simple cashback cards would be a better choice if you're looking for rewards points that will be worth a decent amount even if you use them for things other than travel.
Blue Cash Preferred® Card from American Express
For this price, you can get 6% cashback on supermarkets up to $6,000 per year, 6% cashback on streaming subscriptions, 3% cashback on gas stations, and a 1% cashback on all other purchases. However, you might need to be careful about where you spend the money – American Express doesn't count places like Walmart as supermarkets for this cashback!
It's not just the grocery cashbacks that come with terms and conditions[1] though – the gas station rewards are only applicable when you buy gas from stand-alone gas stations. The gas you would buy at superstores and supermarkets would not count.
Still, even with the terms and conditions, this card can be great for anyone who makes the appropriate amount of eligible purchases. You can get a reward as high as about $360 on just groceries alone, and money saved on streaming services or your daily commute is always a plus.
Wells Fargo Active Cash? Card
The Wells Fargo Active Cash Card is one of the most versatile cards on this list, with no conditions on the 2% unlimited cash back it offers for spending. What's better is that you can redeem points in various forms, like cash in $20 increments, direct deposit into a Wells Fargo current accounts or savings accounts, and even through check. 
You can also enjoy benefits like 0% APR for 15 months, and an intro balance transfer fee of 3% of all balance transfers instead of the usual 5%. If this amount is lower than $5 though, you will still need to pay that as a minimum. This card also comes with access to special visa concierge services, and cell phone protection if you pay your cell phone bills with it.
Chase Sapphire Preferred® Card
Though this card still favors people who travel more, it does have a fair rewards system for most things. Here's how they distribute reward points for every dollar spent through the card:
5 points for travel expenses made through Chase Ultimate Rewards
3 points for dining, food delivery, and takeout expenses
3 points for every dollar spent on online streaming services and online grocery purchases
2 points for travel expenses not made through Chase Ultimate Rewards
And 1 point for every dollar spent on everything else
In addition, the card also provides things like rental car coverage, $50 in hotel credits, bonus points equivalent to 10% of the amount spent through the card on every account anniversary, and much more.
Though the card seems to reward travel expenses more, the card doesn't really give you any luxury rewards like certain other ones do. But if things like lounge access and hotel upgrades are high up on your priority list when getting a credit card, look into a luxury travel card instead of a rewards card.
Chase Freedom Unlimited®
These perks are only rivaled by other cashback and rewarrds cards that come with an annual fee, and the deal is sweetened even further when you take the generous sign-up bonus into consideration. Instead of going the usual route and offering a set amount of extra cashback on a certain amount of money you spend within the first few months, Chase Freedom Unlimited offers an extra 1.5 cash back for the first year on all existing purchases on top of its current cashback rates. 
The APR on this card is decent and nothing out of the ordinary – after an intro APR period of 15 months, you're charged a 14.99% to 23.74% variable APR.
CIT Card
In addition to the high cashback every billing cycle, you also get to enjoy things like an intro APR period of 15 months, $200 cashback in the first three months if you spend $750 with the card, and a 1% cashback on all other purchases.
The one complain people have about the CIT Card is that you don't get to choose the bonus category for the 5% rewards – your credit card issuers will choose it for you every billing cycle. At the same time, a 1% cashback sounds pretty low for other eligible purchases, especially given that you can only have a 5% cashback in one category.
The card also charges a foreign transaction fee and a balance transfer fee.
Capital One SavorOne Cash Rewards Credit Card:
The card comes with a 3% cashback on dining, restaurants, takeaway, streaming services, and grocery stores and entertainment. You also get a 1% cashback on all the cash you spend on other purchases through the card.
Most people are attracted to this card because of the uncomplicated cash back on dining, grocery, and entertainment expenses, but another point of attraction for the card is that it's rewards-focused and doesn't charge for extra services like foreign transfers and balance transfers.
Discover it® Cash Back
With different categories that would earn you a 5% cashback every quarter for upto $1500 and a 1% cashback on everything else, this card has some solid perks as far as cashback rewards go.
While people might not appreciate the quarterly limit on the rewards, the cashback amount never expires, and you can redeem them whenever you want in any amount. They can be redeemed in the form of a deposit to any account, amazon gift cards, donations to charities, and gift cards and eCertificates.
Other perks include no fireign transfer fee (though the card does charge a balance transfer fee), and free access to your FICO score.
How Do Credit Cards Work?
When you spend money from your credit card, you're actually spending your credit card provider's money at that very moment. Later, you owe them that money and would probably be charged an interest on it. As soon as your credit card is charged, your details are sent to your credit card provider who then has to approve the transaction.
At the end of every billing cycle, you will be mailed the details of all your spendings and the minimum amount you owe to the credit card company in the form of a credit card statement[2].
Most credit cards award reward points, cashbacks, travel miles, and other benefits against the amount of money you spend with them. You can also build a solid credit history through responsible credit use, build up a good credit score, and use it to apply for things like a mortgage on a house.
A good credit history is also essential if you're looking into starting a small business. When getting a new credit card for an LLC or any other type of business, the credit score of the members is also taken into account. Your credit score will also be taken into consideration when granting you any business loan.
HOW TO COMPARE REWARDS CARDS
Credit card issuers offer a wide range of rewards, charges, packages, and interest rates to attract their target customers.
For some credit card providers, this means rich people who need luxury perks, high spending limits, and aren't worried about the charges. For other types of cards, this means helping customers rebuild their credit scores and providing college students with the assistance they need in learning how to handle credit and their first credit cards.
The kind of credit card you choose[3] to get depends mainly on your needs, spending patterns, and what kind of rewards you're looking for. Even within cashback and reward credit cards, there are a lot of different kinds and a lot of different packages to choose from.
Consider Your Spending Patterns
When weighing different credit card options, people often make the mistake of opting for the card that seems like it has the highest rewards in most categories. Often, you even end up paying a yearly fee or a higher APR rate for these cards.
This isn't a wise move to make. The main reason is that while the rewards seemingly seem high, you might actually benefit more from a card that has a more focused rewards program.
Consider this hypothetical scenario – you spend $1000 every year on food and dining expenses, and don't buy much else from your credit card. But when you go to get yourself a credit card, you opt for the one that offers a 2% cashback in five categories instead of getting one with a 5% cashback in just food and dining. You will in theory have a better card, but you will actually be earning fewer rewards than you would if you just went with the other, seemingly less favorable option.
There is no right and wrong or better or worse card when it comes to credit card benefits, and it all depends on how well they suit your needs.
Assess Your Wants and Needs
Some credit cards come with luxury rewards and perks like access to special airport lounges, hotel upgrades, and a lot of fancy perks. Others give you 5% cashback on all your grocery store purchases.
In the same way, you will find a huge mix of all sorts of perks and benefits. When getting your credit card, think about redemption options, the rewards structure, read the fine print carefully, and only then decide if the rewards are suitable for you or not.
Final Thoughts
Getting the right rewards credit card isn't just about getting the most rewards but finding the right fit for yourself. Once you've made up your mind about the kind of benefits you want, always be sure to read the fine print on credit card offerings for things like reward point expiration dates and other terms and conditions.
Frequently Asked Questions (FAQs)
ABOUT THE AUTHOR
Mahnoor Fatima is a business student with a special interest in finance, business tech, the B2B sector, SaaS, and marketing. Having worked as a content writer and strategist for multiple SEO and marketing agencies in the last two years, she loves to write about all things business-related and occasionally writes about other topics as well.
ABOUT THE REVIEWER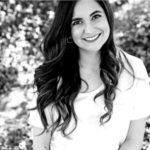 Jazmin Castello holds a Master's degree in Business Management, owns two companies, and has also published a self-help book. When she is not working or writing, she likes to spend time with her family and to travel.
+ 5 sources
Bizreport Advisor adheres to strict editorial integrity standards avoids using tertiary references. We have strict sourcing guidelines and rely on peer-reviewed studies, academic research. To ensure the accuracy of articles in Bizreport, you can read more about the editorial process here.
Americanexpress.com. (2022). American Express – Benefits Dashboard. [online] Available at: https://global.americanexpress.com/card-benefits/view-all/blue-cash-preferred [Accessed 11 Mar. 2022].
Robin Saks Frankel (2022). How To Read Your Credit Card Statement. Forbes. [online] 17 Jan. Available at: https://www.forbes.com/advisor/credit-cards/how-to-read-your-credit-card-statement/ [Accessed 11 Mar. 2022].
‌White, A. (2020). How to choose the best credit card in 3 easy steps. [online] CNBC. Available at: https://www.cnbc.com/select/how-to-choose-the-best-credit-card/ [Accessed 11 Mar. 2022].
‌The Best Time to Use Your Airline Miles? Now. (2022). The New York Times. [online] Available at: https://www.nytimes.com/2022/03/05/travel/airline-miles-credit-card.html [Accessed 11 Mar. 2022].
Elliott, C. (2020). If You Read The Fine Print This Could Happen To You. Forbes. [online] 16 Dec. Available at: https://www.forbes.com/sites/christopherelliott/2019/03/09/if-you-read-the-fine-print-this-could-happen-to-you/ [Accessed 11 Mar. 2022].