Best Restaurant Depot Credit Cards: Top 7 Offers 2023
All products recommended by Bizreport are selected by our editorial team, independent of our parent company. Some of our stories include affiliate links. If you buy something through one of these links, we may earn an affiliate commission.
There are numerous reasons you want a credit card for your restaurant. These cards allow for spending on daily restaurant expenses while maximizing returns via the card's rewards program. Paying for purchases in restaurant depots is just one of the few reasons most restaurant owners opt for small business credit cards. Of course, this is subject to individual credit scores, considering small business credit card applications solely rely on creditworthiness.
Restaurant Depot is one of the Members-Only Wholesale Cash & Carry Foodservice Suppliers for all restaurants across the United States. Over the years they've slowly emerged as the top low-cost alternative to other foodservice suppliers by focusing more on the needs of restaurant owners. The depot is your restaurant's one-stop shop for essential food items, equipment, and supplies throughout the week.
At Restaurant Depot, buying food, equipment and supplies is quite straightforward. First, there's no minimum requirement as to what you should buy—you can get whatever restaurant supplies you need no matter the cost. Also, there is the option to finance your purchases with a credit card and benefit from the attractive rewards which reduce the unit costs accordingly. This article highlights seven top business credit cards you may want to use when shopping for your supplies at Restaurant Depot.
Top 7 Best Restaurant Depot Credit Card 2022
Features Of The Best Restaurant Depot Credit Cards
Excellent Cash Back Rewards
The cashback reward feature is where credit cards offer a flat cashback rate for all purchases. Cards that provide cash backs are always the best because they allow you to earn a percentage of back on your total expenditures. Always pick a card that lets you get the most out of your expenses.
0% Introductory Rate
A Credit card that provides a zero annual percentage rate (APR) for an initial period can help with major purchases made now and then pay them off later.
Cater for Multiple Uses
It's natural to start with a card that fits your largest business needs. But after attaining a certain feat, it makes sense to invest in multiple cards with specific rewards programs catering to your varying expenses
Top 7 Credit Cards For Buying At Restaurant Depot 2023
Capital One Spark Business
Read Capital One Reviews
Capital One Spark Business card is among the few credit cards with a generous welcome bonus offer and no foreign transaction fees. The card does not limit spending, making it a great fit if your restaurant spends big on daily purchases.
No spending limit
Excellent sign-up bonus
No foreign transactions
No longer accepting applications
Capital one spark cash provides an unlimited 2% cashback on all purchases made with no category limitations. This is more than any other charge card available on the market today. The card also comes with an annual fee of $0 intro for the first year and $95 afterward. Because of this, it's one of the only remaining affordable charge cards for big spenders.
Some of the key benefits of a Capital One Spark Cash Business card include the potential to earn up to $3,000 in cashback from the welcome bonus offer. You also earn a one-time $500 cash bonus once you spend $4,500 on purchases within 3 months from account opening. In addition, Capital One Spark Cash provides free employee cards to earn unlimited 2% cashback on all purchases.
American Express Simplycash Plus
You need excellent financial skills to maintain a good flow of your business finances. However, this shouldn't worry you if you invest in an American Express SimplyCash Plus Credit card. With this American Express card, you'll enjoy rewards for all your restaurant purchases alongside a selection of tools to help manage your business expenses.
Zero annual fees
Customizable rewards
High spending limit
High credit score is needed
American Express SimplyCash Plus card is the best fit for a restaurant if you're only starting and need some help with basic business purchases. One key feature that makes this card ideal for a startup is its $0 annual fee. This is crucial, especially if you're yet to amass a healthy enough financial base for your business operations.
The card also offers a 0% intro APR for nine months. This comes with an additional option to extend your spending over the set credit limit for large purchases. Essentially, this Simply Cash Plus credit card from American Express is solely focused on allowing business owners to customize their spending to earn bonuses and cashback rewards.
Some of the key rewards you'll enjoy with this card include, cashback on everyday purchases, a customizable 3% cash back category, and a host of budget management services. Its 0% introductory APR period also makes a perfect option for your restaurant. However, a high credit rating is necessary to qualify for the American Express SimplyCash Plus credit card.
American Express Blue Business Plus
The Blue Business® Plus is another card from American Express with fairly high rewards, flexible credit limits, and a 0% introductory period. While the card lacks travel benefits and access to a loyalty and rewards scheme, you can easily turn your rewards into travel, statement credits, and many more
Intro APR
No annual fee
Spend over the credit limit
Capped spending on bonus rewards
The Blue Business Plus Credit card is ideal for different business owners. You can utilize it if you're a small business owner with under $50,000 in purchases but still want to minimize extra costs. The card's excellent point-earning approach also suits any business owner with other American Express cards that earn Membership Rewards points but still want to leverage the card's daily rewards rate.
Some of the top benefits of this card include the expanded buying power that allows you to spend beyond your credit limit. As such, you don't have to worry about making those big purchases that'll cost you beyond what your card can afford. However, you have to pay for the additional spending in full by the due date.
There's also a 0% introductory APR, allowing you to enjoy no interest rates on purchases for 12 months from the account opening date. You'll only pay a variable APR of 13.24% to 21.24% afterward, based on your creditworthiness and other factors. Similarly, the Blue Business Plus Credit card from American Express allows up to 99 employee cards at no additional cost.
Ink Business Cash Credit Card
Read Card Ink Review
The Ink Business Cash Credit Card offers a lot of value to match your restaurant's everyday expenses with the card's bonus categories. As a new cardholder, you're eligible for a $750 cash bonus after spending $7,500 on all purchases within the first 3 months from account opening. During the account anniversary year, there's a further 5% cashback on the initial $25,000 spent at office supply stores, internet, cable, and phone services.
High rewards
Large introductory bonus
No annual fee
The Ink Business Cash credit card has excellent offers for new cardholders. Other than the $750 cash bonus and $5 cash back perks, cardholders also benefit from 2% cashback on the first $25,000 spent in combined purchases at gas stations and restaurants. There's a further 1% cashback on everything else, more than what most cards will provide in combined rewards.
There's also an introductory 0% APR promotion for 12 months on all purchases. The APR can range from 13.24% – 19.24% variable afterward, depending on your creditworthiness. You'll also enjoy purchase protections worth up to $10,000 per claim for lost or damaged items within 120 days of purchase. Other benefits include roadside dispatch and travel and emergency assistance services.
Unlike most cards, the Ink Business cash credit card has additional rental car insurance coverage. This primary coverage means you don't have to file a claim using your insurance policy before your card's coverage materializes, provided you use the car for business purposes.
The Plum Card® from American Express
The Plum Card® from American Express suits small business owners who enjoy flexible payment options based on their monthly cash flow. This card also provides a 60-day interest-free period for paying the balance early.
No preset spending limits
No foreign fees
Free employee cards
One feature that sets the plum card apart from other business cards in the market is the 60-day interest-free period. The card allows up to 60 days to pay the monthly bill with no interest, as long as you make your minimum payment on time. Any payments made within the first ten days after the close of the statement earns 1.5% back on your total bill.
The Plum Card also provides free employee cards with no preset spending limit. You can spend the money on restaurant items or other purchases without being held back. Your spending limit only depends on attributes such as your credit history and payment record.
Using the Plum Card from American express puts you in control of your business finances. You can pre-set your employee cards with spending limits and even freeze or unfreeze others. The only disadvantage is that the card does not have a rewards program and charges $250 in annual fees.
American Express® Business Gold Card
The American Express® Business Gold Card is a versatile card with unmatched rewards. With this card, you're all set to earn highly-treasured American Express Membership Rewards. There are 4 Membership Rewards points per dollar spent on the two categories you spend the most in each statement cycle. You also earn 1 point per dollar on all other eligible purchases.
Excellent travel rewards
Great welcome offer
Flexible points redemption option
You'll find this card quite ideal for your business if you're a high-spending business owner. The card lets you earn 70,000 Membership Rewards® points after spending $10,000 in the first 3 months of Card Membership. You can easily redeem these points for direct travel via AmexTravel.com or any other Amex airline.
The points can be used on purchases at US gas stations, online advertising, and shipping. Besides the rewards program, the card offers a welcome bonus and employee cards at no additional cost. The American Express Business Gold card is ideal for a large restaurant seeking to manage finances better.
Ink Business Preferred® Credit Card
Read Card Ink Reviews
The Ink Business Preferred Credit Card is a great choice for smaller businesses. Like the American express gold card, Ink Business Preferred card earns rewards through the Chase Ultimate Rewards program.
Competitive sign-up bonus
Ultimate rewards program
Purchase protection
Having the Ink Business Preferred? Credit Card is a smart financial decision for maximizing your expensive purchases. This card also comes with exciting benefits like purchase protection and huge travel perks.
For example, you get to earn 100k bonus points after spending $15,000 on purchases in the first 3 months from account opening. This amounts to $1,000 cash back or $1,250 reward through the Chase Ultimate Rewards® program. You also earn 3 points per $1 on the first $150,000 spent on travel and select business categories each year.
Although the annual fee is $95, your business will greatly benefit from its general offering. The card's fraud protection mechanism monitors transactions to check all fraudulent activities. It also has Purchase Protection that covers all new purchases against damage or theft for 120 days.
How To Qualify For Small Business Credit Card
Qualifying for a small business credit card is based on your creditworthiness. This is especially if your business is new and has no credit history. However, existing businesses with credit histories of their own are eligible for a credit card. It's always good to check your credit score before applying for any credit card. If you don't attain the required credit score, look out for credit cards you can apply for with your current score. Remember, a rejected credit application can hurt your credit score.
How To Make The Most Out Of Your Business Credit Card
Separate Personal and Business Expenses
Separate recognition of personal and enterprise goodwill is critical for your business. If anything, you can only get the most out of your credit card if you keep all of your business and personal finances separate. This means paying your business bills from a business account and paying for all personal expenses from a personal account.
Take Advantage of the Rewards and Bonus Offers
Most credit cards, if not all, provide huge perks and exciting bonus offers. These rewards are meant to help maximize your expenses. So, take advantage of each bonus offer that comes your way. This will significantly reduce the amount you spend on further purchases.
Bottom Line
To keep your expenses in check, your restaurant needs a credit card with great rewards and excellent bonus offers. This will not only reduce the cost of important supplies but also allow you to earn depending on how you spend. The above highlighted are just some of the best restaurant depot credit cards to start with.
Frequently Asked Questions (FAQs)
Is it free to apply for a credit card?
Yes but some cards will require annual fees
What's the biggest requirement for owning a credit card?
You must meet the credit score rating as required by the card issuer
Can I cancel my Credit card?
Yes. But you'll first need to notify the card issuer.
Can I overspend on my credit card?
Most cards allow you to spend up to your credit limit.
ABOUT THE AUTHOR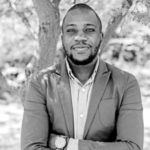 Billy Graham is a Highly skilled copywriter/editor with over 8+ years of experience working for content mills, direct clients, and SEO marketing agencies alike. Possesses extensive expertise in crafting unique copy, exceeding editorial goals, and delivering first-rate client-focused service in results-driven content production. Specialties include gaming, branded content, short-form to long-form copywriting, call-to-action, buying guides, how-to – articles, product reviews, and comparisons, copy editing, proofreading, complete QA, and in-depth research.
ABOUT THE REVIEWER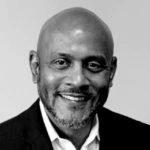 He is an organized and creative thinking sales management professional with experience in outside and inside sales in various markets. Working as freelancer in the Greater Boston Market, he moved to St. Louis and became an Account Executive, then a Sales Manager managing and coaching 12 sales reps covering a nationwide territory. He has developed his team with a combination of consultative selling and value before price coaching mindset which has won him a President's Cup and many other financially rewarding awards at RICOH. His most recent role as a Continuous Improvement Manager provided insight into the importance of delivering a quality product in alignment with the value and reputation of his organization. It further enhances the aspect of selling on value as opposed to price.
+ 6 sources
Bizreport Advisor adheres to strict editorial integrity standards avoids using tertiary references. We have strict sourcing guidelines and rely on peer-reviewed studies, academic research. To ensure the accuracy of articles in Bizreport, you can read more about the editorial process here.
Chase Ink Business Preferred® Credit Card. Chase.com. Published 2022. Accessed July 18, 2022. https://creditcards.chase.com/ink-business-credit-cards/customers/ink-business-preferred-card

American Express Credit Cards, Rewards & Banking. Americanexpress.com. Published 2022. Accessed July 18, 2022. https://www.americanexpress.com/

Arya S, Eckel C, Wichman C. Anatomy of the credit score.

Journal of Economic Behavior & Organization

. 2013;95:175-185. doi:10.1016/j.jebo.2011.05.005

Johnson KW. The Transactions Demand for Credit Cards.

The BE Journal of Economic Analysis & Policy

. 2007;7(1). doi:10.2202/1935-1682.1411

Mahmood T, Suhaib A.

CREDIT CARDS in PRESENT ERA REGARDING THEIR ADVANTAGES & DISADVANTAGES

. https://revecon.ro/articles/2019-1/2019-1-2.pdf

Capital One. Capitalone.com. Published 2015. Accessed July 18, 2022. https://www.capitalone.com/small-business/credit-cards/benefits/