Best Registered Agent California: Top 10 Services For You 2022
All products recommended by Bizreport are selected by our editorial team, independent of our parent company. Some of our stories include affiliate links. If you buy something through one of these links, we may earn an affiliate commission.
Northwest Registered
Editor's Choice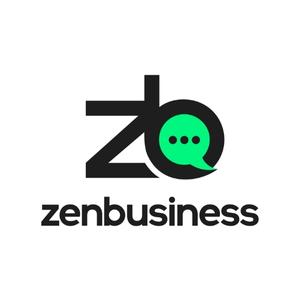 Zenbusiness
Customer Centered
IncFile
Free Filing
Opening a business is a difficult process with many legal setbacks. Failing to meet all legal requirements or missing specific forms will set you for trouble and even court hearings. You can avoid these issues by hiring registered agent services, which will fill your legal documents. However, these services will come at high costs. What if there was another way to make this process more convenient and more affordable?  In this article, we will present to you the solution to that problem: the best-registered agent services in California. These are online legal entities that will take care of your incorporation papers and will make sure that you stay compliant with the law and meet all tax requirements. 
Read more: Best LLC services
Top 10 Registered Agent California 2022
10 Best Registered Agent California 2022
Northwest Registered Agent
They don't provide any free operating paperwork, so in comparison to other sellers, they lack on this part. Overall they do have an affordable service. Overall they are in good standing, it is just that they don't have many reviews with the better business bureau. They have positive reviews, even though they do not have many reviews in total. If you want to open a California business, they are among the best options out there. They even offer a free compliance calendar for the first year.
They offer an office address for all your paperwork, so you can rest assured that you do not deal with any unnecessary paperwork that arrives in the mail. Part of their service is also mail forwarding, so you do not have to scroll through mail and paperwork. Through their online portal, you can access all their services.
Zenbusiness
Their price is very affordable. They charge very low filing fees. They are among the best-registered agent service providers. Zenbusiness offers a variety of help such as business advice, help with annual reports, and legal advice and they have expertise with all kinds of business entities. They will take care of important documents such as EIN. They also offer business website building and they have the option of same-day delivery. Their service is strong and of high quality.
They have been partnering with Kiva.org to help move people out of the poverty line with various tools and finance-related assistance. There are all kinds of offers and you might get lost with what you truly need vs what you are offered. However, all the prices of their services are fairly priced and very affordable. They are great to register your California business and overall they are a very reliable registered agent. Small business owners with get all their important business documents taken care of and they will have their own agent to work with their business.
IncFile
Overall they are among the best-registered agents in California. Their registered agent services are of top quality and they offer affordable services. They offer help for any business entity. Their refund policies are difficult and their customer reviews are a bit over the place. They have a lot of reviews with mixed consensus.
Incfile has over 27000 reviews. They offer a physical address for your business mail so that you can rest sure of any legal issues or receiving any paperwork as IncFile will take care of anything.
Harbor Compliance
Their service is focused on compliance. They have a one-time fee that covers all the process for one year and they do not put a lot of charges on their services. Harbor Compliance even offers an operating agreement template.
They are the top California registered agents for services related to non-profits. Harbor Compliance offers great service and maintains an A+ rating with the better business bureau. They do not offer a free registered agent and they charge $99/year. Their service is delivered in 2 days. They offer a compliance calendar and this is super easy to keep track of via the software that they sell.
Rocket Lawyer
They have a majority of 5-star reviews. Their refund policies are easy and customers seem to be happy with their work and their services. Customers agree that there is business advice done right. Their service of process is strong and people agree that Rocket Lawyer is a good entity to start a business.
They offer legal advice on many topics. Rocket Lawyer is the best-registered agent for issues regarding business proprietary. They offer help regarding legal notices. Their expertise covers various issues that small businesses face. Their specialization in other services such as business propriety makes them stand out from competitors. Conducting business with Rocket lawyer is easy and the customer service is strong. They offer registered agents service and with them staying in business is easy and hassle-free.
LegalZoom
The reviews point out expensive prices and the need for improvement in customer service. The reviews point out a very straightforward interface with sometimes complaints about customer reviews.
Legal Zoom is a bit expensive as their most basic plan starts at $79 + state fees. They have a simple webpage interface and they offer a variety of registered agent services. They offer 60 days satisfaction guarantee and their reviews are overall positive.
MyCompanyWorks
Their reviews point to quick customer assistance. They have tools to help businesses build great credit. They offer 3 packages and the medium tier package has the option to include a designated registered agent.
Swyft Filings
Their reviews point out weak customer service and aggressive upselling tactics. The reviewers are not happy as some of the services offered by Swift Filings are taken care of by third parties.
BetterLegal
BetterLegal provides various assistance, such as legal guidance, accounting assistance, and even website creation assistance. They give help with tax analysis and will even provide insurance analysis. BetterLegal offers a simple interface and this makes it very simple to make any arrangements for your company's creation or to change any legal aspects of it.
It is hard to reach them as they have support only via chat. The reviews point this out and they are not happy about this detail.
Inc Authority
Inc Authority has over 6000 reviews and they are positive. The only negative reviews that they got are related to the pricing of $399+ state fees for their premium packages.
They offer tax planning help, a designated agent, a business account with various benefits, and a business name check. This makes them one of the strongest registered agents in California and working with them, might be pricey, but definitely worth it.
Things to Consider When Evaluating Registered Agent Services
The time that it takes to file, the cost of filing, the services offered by each package, and if they help with other business matters such as accounting, legal issues, and banking.
Benefits of Using a California Registered Agent Service
Reliability, fast, and convenience.
Can a company change its registered agent?
Yes, this can be done as many times as needed.
ABOUT THE AUTHOR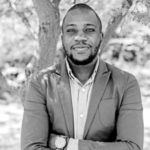 Billy Graham is a Highly skilled copywriter/editor with over 8+ years of experience working for content mills, direct clients, and SEO marketing agencies alike. Possesses extensive expertise in crafting unique copy, exceeding editorial goals, and delivering first-rate client-focused service in results-driven content production. Specialties include gaming, branded content, short-form to long-form copywriting, call-to-action, buying guides, how-to – articles, product reviews, and comparisons, copy editing, proofreading, complete QA, and in-depth research.
ABOUT THE REVIEWER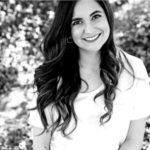 Jazmin Castello holds a Master's degree in Business Management, owns two companies, and has also published a self-help book. When she is not working or writing, she likes to spend time with her family and to travel.