Best Press Release Distribution Services in 2023
All products recommended by Bizreport are selected by our editorial team, independent of our parent company. Some of our stories include affiliate links. If you buy something through one of these links, we may earn an affiliate commission.
eReleases
Editor's Choices
EIN Presswire
Best user-friendly platform
24-7 Press Release
Best for affordable press release
Using a press release distribution service is a great way to raise brand awareness. Simply write a press release, and an agency sends it to chosen websites and journalists. Any business will benefit from using PR distribution services, however, you must identify the best distribution services for your business needs. This article reviews the best press release distribution agencies, including their benefits and buyer's guide.
Top 10 Best Press Release Distribution Services
Features Of The Best eReleases Distribution Services
Businesses can target specific Industries
It offers nationwide custom distribution to media outlets, press release sites, and journalists.
Media contact database
Distribution reports
Top 10 Best Press Release Distribution Services
eRelease
This is the best press release service for businesses that want broad exposure for the press release. It's a fast and reliable press wire service that ensures your press release reaches the right people.
Guaranteed postings on 75 media sites
Includes SEO and reporting features in its plans
Nationwide distribution to media sites, bloggers and journalists
All plans include detailed reports with proof of distribution
Does not offer media monitoring or translation services
Press release writing services cost extra
This is an excellent press release company that guarantees posting of the press release on more than 70 media sites. It allows you to write up to 400 words and assures that it reaches out to a targeted list of people. While it's costly, it provides reliable services, including professional writing and targeted distribution with an excellent reach. EReleases delivers services via the allied press in the United States and can deliver your press release directly to 30,000 journalists. It provides business wire distribution via the Associated Press in the United States.
EIN Presswire
EIN Presswire focuses on mobile-first users and newcomers. It can get your release in front of 400 million people via Google news and get you noticed by global media houses such as CNN and Sky News.
User-friendly dashboard
One of the cheapest press release distribution companies
It combines PR release service with RSS feeds and media monitoring
Offers translation service and SEO enhancement
Social media posting
It doesn't offer press release writing services.
This PR distribution company occasionally offers free press release promotions. It is one of the cheapest press release companies with an entry cost of $49.95.The press distribution agency provides a rhythmic business wire service to its customers, combining distribution service with media monitoring, and RSS feeds used worldwide by journalists. Once you share your stories with EIN Press wire, it automatically sends them to your target audience. They also monitor the editorial news that is relevant to your accounts.
24-7 Press Release Newswire
This is an excellent option for small businesses because you can start with a cheap approach. It provides cheap press release distribution to companies looking to increase their public relations and news coverage.
It has several pricing plans to suit small business needs
The press releases are made available to bloggers and journalists
You can select up to 10 industry categories for Media targeting
Features an extensive database of more than 2,000 US newspapers and over 1000 models
It does not offer same-day distribution.
Phone support is only available from Monday to Friday.
This is the best option if you're looking for affordable distribution services. It, therefore, suits people who are attempting to start their business as it's almost free and easy to use. Its starter pack can ensure you send your PR press release to more than 50 premium news sites. You can also attach images and monitor your campaign.
PRWeb
This press release distribution agency has excellent features to price ratio. Most of its features are included in their plans, making it an affordable option.
The platform is easy to use
Its distribution network reaches over 1,200 press release websites
It is affordable
The site automatically optimizes all content to increase search engine visibility.
It does not offer writing assistance
The additional services require an extra payment
PRWeb offers plenty of valuable resources on its website. It is an excellent PR distributor that assures an extensive reach at a low cost. The agency permanently hosts press releases and receives over 12 million visitors annually. They automatically apply SEO principles to ensure that major search engines like Google pick up the press releases
It provides SEO enhancement, a media contact list, and distribution reports. PRWeb targets more than 30,000 journalists and bloggers. They have a responsive editorial desk available via phone 24/7
Linking News
This is one of the best online press release distribution services with access to more than 10,000 media sites around the globe. It is the best option if you want an easy-to-use and fast solution.
It has a quick turnaround time of 24 to 48 hours
The platform provides access to 90 million social media influencers
It offers a package for targeting the Chinese market, specifically
You can choose from multiple press releases depending on the size of your business
The plans are costly and less suitable for small businesses on a budget
It doesn't offer press release writing services
Linking News has broader access to around 10,000 media and news sites worldwide. Your press release can be published to top press release sites, including Fox, CBS, ABC, Wall Street Journal, and NBC. It is an excellent service that effectively helps manage and automate the press release distribution process. With this service, you are assured that the press release service reaches national and international news outlets.
NewswireJet
This is a press release distribution service created for small businesses. It is the best bet if you want something a bit more bespoke and all-inclusive
Guarantees over 250 Media placements with its entry-level planner
It is an affordable service compared to its top competitors
Employers have access to press release services with unlimited revisions
Has a turnaround time of 48 hours
The platform is not designed for large corporations
It does not offer SEO optimization or Analytics features
NewswireJet assures 250 placements on popular names such as Google News, Yahoo, and Bing. It can also help with professional press release writing. It is a cost-effective online service that allows distributing press releases to an extensive network of relevant media outlets. The agency provides over 400 guaranteed placements. It has a simple-to-use site with appealing features and writing services. You get access to a premium network when you subscribe and business advice is delivered straight to your inbox. It has an excellent customer support and helps businesses connect well with their target market.
PR Newswire
This is a great option to get information about your company out. It is the most trusted press release distribution network for targeted content distribution.
Easy to use for word attribution
Provides excellent SEO value
Referral traffic to the website
Provides translation services
Its $299 entry charge is expensive.
PR Newswire has the link to 3000 media outlets and over 4,000 websites. It helps small businesses reach the right audiences and gain more Media visibility. The agency connects brands with the right influencers across multiple media platforms, geographies, and vertical Industries. PR Newswire is exceptionally convenient with a simple platform. Its daily email alerts also allow the team to see articles mentioned in published news.
Newswire
Newswire is the best option if you want reliable and robust media coverage for branding your business. It provides a comprehensive network and excellent range for its customers.
Offers several press distribution plans and bulk discounts
Analytic tools to track campaign performance and user engagement across platforms
Media monitoring tools to track important news and identify industry trends
It is costly compared to other agencies such as PR Newswire.
Newswire has many major media outlets, including Google, Twitter, and Yahoo. It is enough to help you reach worldwide audiences regardless of your business size. You can opt for additional programs and choose from various guided tours to meet your specific small business goals. This agency is highly rated for its outstanding customer service and excellent coverage throughout its comprehensive network.
Presswire
Presswire provides an attractive selection of services and excellent customer service. It has detailed tracking reports that provide insight about those who received the press releases.
Office press release translation
Global press release distribution plans
Detailed tracking reports
SEOPressor enhancement
They are costly compared to popular competitors like PRWeb and EIN Presswire.
This UK-based press release distribution service offers global and regional specific plans. They provide several solutions such as access to the media contact database, online services, and tracking reports. The agency provides international PR distribution plans and translation for significant languages. The SEO Boost solution can help businesses grow their online visibility.
SiteTrail
Site Trail has various press release services that suit different business needs. It serves businesses looking to send press releases through multiple media outlets and improve their positioning in a marketplace.
Vast distribution network with lots of press coverage potential
Transparent pricing
SEO services to get traffic back to your website
In-house editorial staff for professional writing
Google News indexing for greater visibility
The additional Marketing Services cost extra
The basic plan is limited
This press release agency offers four different distribution packages. While each package is unique, they all offer a minimum of 700 words. The agency writes and takes care of the distribution according to the service package and how readers purchase the services discussed. It has qualified copywriters who write and distribute a press release to a network of mainstream media outlets. The agency has many good customer reviews for its press release distribution services.
What is the best press release distribution service?
A press release distribution service is an agent who acts as an intermediary between businesses and journalists or the media to connect them both, the goal being to bring more public exposure to the business customer. It acts as a tool to let you submit white label press releases to the target audience manually or automatically.
Things to Consider When Evaluating Press Release Distribution Services:
There are several things to consider when choosing the best PR distribution services. Since most press release agencies have specific target audiences, find an agency that connects with your company's customers based on industry or demographics. Also, consider the distribution channels depending on your target audience. If you target an older population, use broadcast and print media as your distribution channels while using social media to reach younger people. Budget is also an essential requirement since you should find the best value for your price. If you're going after the global market, ensure a PR distribution agency can provide a marketing strategy for international coverage.
Frequently Asked Questions (FAQs)
What is a press release distribution service?
This is an organization that acts as an intermediary between clients and the media to connect them and bring more public exposure.
Are press releases worth trying?
A press release process is an effective way to generate media coverage for your business. It is the best way to get your marketing message in front of the public or your target audience. The best way to write press releases is to have a professional write one for you.
Where can I distribute a press release?
You can distribute press releases on social media pages, newspapers, magazines, radio, and television. You can also contact journalists on your own or pay a PR distribution agency to do it for you.
What's the best press release service?
The best press release services depend on your business needs. For example, eRelease is the best choice for customer support, while NewswireJet is the best agency for beginners.
How much will a single press release cost?
The cost of PR release services will vary depending on the quality of services, how many press releases you distribute, and the press release distribution company. The typical price of one press release ranges from $59 to over $1000.
Why do companies issue press releases?
There are many reasons why companies release press releases, such as increasing foot traffic, generating more sales and enhancing the business' online presence.
ABOUT THE AUTHOR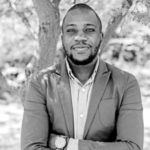 Billy Graham is a Highly skilled copywriter/editor with over 8+ years of experience working for content mills, direct clients, and SEO marketing agencies alike. Possesses extensive expertise in crafting unique copy, exceeding editorial goals, and delivering first-rate client-focused service in results-driven content production. Specialties include gaming, branded content, short-form to long-form copywriting, call-to-action, buying guides, how-to – articles, product reviews, and comparisons, copy editing, proofreading, complete QA, and in-depth research.
ABOUT THE REVIEWER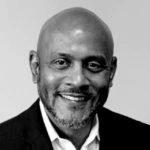 He is an organized and creative thinking sales management professional with experience in outside and inside sales in various markets. Working as freelancer in the Greater Boston Market, he moved to St. Louis and became an Account Executive, then a Sales Manager managing and coaching 12 sales reps covering a nationwide territory. He has developed his team with a combination of consultative selling and value before price coaching mindset which has won him a President's Cup and many other financially rewarding awards at RICOH. His most recent role as a Continuous Improvement Manager provided insight into the importance of delivering a quality product in alignment with the value and reputation of his organization. It further enhances the aspect of selling on value as opposed to price.
+ 10 sources
Bizreport Advisor adheres to strict editorial integrity standards avoids using tertiary references. We have strict sourcing guidelines and rely on peer-reviewed studies, academic research. To ensure the accuracy of articles in Bizreport, you can read more about the editorial process here.
Educational Resources | Newswire. Newswire.com. Published 2022. Accessed July 21, 2022. https://www.newswire.com/resources

Press Release Distribution – #1 PR Distribution Service | Presswire. Presswire.com. Published 2022. Accessed July 21, 2022. https://presswire.com/

Press Releases Press Releases: Writing & Distribution Service. Sitetrail.com. Published July 16, 2022. Accessed July 21, 2022. https://www.sitetrail.com/press-releases/

‌Content Distribution & Promotion. Prnewswire.com. Published 2019. Accessed July 21, 2022. https://www.prnewswire.com/products/content-distribution/

‌PR Distribution – NewswireJet. NewswireJet. Published December 27, 2021. Accessed July 21, 2022. https://newswirejet.com/pr-distribution/

‌Linking News | Press Release Service | Best Press Release Service | White Label Press Release Distribution Service. Linking News. Published 2022. Accessed July 21, 2022. https://www.linkingnews.com/how-it-works/

‌Cision PR Newswire & eReleases Partner to Give Access to Press Release Distribution to Small Businesses, Startups, and Authors. eReleases. Published July 14, 2022. Accessed July 21, 2022. https://www.ereleases.com/pr-newswire/

‌Resources | PR Newswire – Learn about PR, IR, and Content Marketing. Prnewswire.com. Published 2022. Accessed July 21, 2022. https://www.prnewswire.com/resources/

Online Press Release Distribution Service | PRWeb. PRWeb |. Published 2015. Accessed July 21, 2022. https://service.prweb.com/home/

Press Release Distribution – EIN Presswire. Einpresswire.com. Published 2022. Accessed July 21, 2022. https://www.einpresswire.com/distribution