Top 7 Best Online Incorporation Services 2022: Tested & Reviewed
All products recommended by Bizreport are selected by our editorial team, independent of our parent company. Some of our stories include affiliate links. If you buy something through one of these links, we may earn an affiliate commission.
Zenbusiness
Best Overall
IncFile
Most Affordable
Northwest Registered Agent
Best Filing Speed
While there are several online incorporation services, we have reviewed them and narrowed the list just to the 7 best online incorporation services. We also guide you through the factors and tips to consider when choosing the best LLC service.
Our top picks are excellent deals and can save you a lot of money. If a busy entrepreneur is in a hurry to get started, here are our top picks.
The Top 7 Best Online Incorporation Services in 2022
Top 7 Our Best Online Incorporation Service Picks for 2022
Zenbusiness
ZenBusiness is excellent in nearly everything. If you are looking for an incorporation service that is well packed with features at affordable pricing, Zenbusiness is the best. It is not all about their starting price of $39, but the features included.
All the packages include Articles of Incorporation, registered agent service, and Corporate Bylaws (the c-corp equivalent of an Operating Agreement). This means you will get full incorporation even with their basic package.
In addition to their affordable packages, the company also boasts great turnaround, and excellent reviews and the website is super easy.
IncFile
IncFile offers a great value considering they offer incorporation services for free with their Silver package. Despite that, this free package offers very important incorporation features including a year of free registered agent services and an operating agreement.
If you are interested in other features such as a federal tax ID number (EIN), a banking resolution, corporate bylaws, and a personalized binder, you will have to upgrade to their top tiers. However, their top two packages will cost you a little more than the corresponding Zenbusiness top two packages.
IncFile also has thousands of online customer reviews, most of which are positive. However, we also came across some critical reviews on TrustPilot.
NorthWest Registered Agent
Northwest Incorporation service boasts one of the industry's most experienced services. With more than two decades of offering precise services to their customer needs, the company boasts one of the most knowledgeable staff.
Due to their vast experience, they are very quick in filing your orders. The company will file your incorporation documents with relevant state authorities on the same day you file with them. You don't have to worry about paying extra for priority filing because even without that, your incorporation application documents will go out the same way.
Their site may be offering a lot of services but have no upsells or very few if any.
Rocket Lawyer
If you find it easier to trust an extremely experienced Incorporation service, then Rocket Lawyer will be your best. The company has served more than 20 million clients in various ways. Well, as they say, many customers can't be wrong, it is right to assume Rocket Lawyer offers great services.
The company offers a monthly subscription plan that does not only include access to incorporation services, but also a lot of other legal and compliance services, plus templates for legal documents. A business owner who will be handling legal issues along the way will find this service very useful.
Rocket lawyer is a large company whose website is well equipped with resources and an excellent depth of expertise. Though the company is not a law firm, the support team will connect you to a qualified attorney.
IncAuthority
Inc Authority entry package is free – a price that you can only find in IncFile in this review. Their free package will incorporate your business and still offer you two important features: a free year of registered agent service and free S-corp elections. Their registered agent pricing after 1 year elapses is also very competitive.
Inc Authority has also been around for more than thirty years, and someone who values company longevity may consider it over services like IncFile. Their track record is even made better by the company's reviews. It boasts 5,000 combined reviews between Trustpilot and Google with average ratings of 4.8 and 4.6, respectively.
Swyft Filings
In addition to their great pricing, I was so much impressed with Swyft Filings' pricing flexibility. Swyft Filings let customers mix and match to build a package that works well for them. This means you can choose the basic package and then add the rest of the services like a one-off so that you build a personalized comprehensive set of services without having to pay for anything that you don't need.
Swyft Filings customer support is also hard to match. This could be the only company that assigns a business specialist to each of their clients to guide them through the Incorporation process. This means you will not have to wait for too long in line to be attended to. This aspect has given the company one of the best customer feedback you will come across in the industry.
LegalZoom
LegalZoom is probably the most popular incorporation service, which is why we have included it in this list. It also boasts one of the best experiences that have helped more than 4 million individuals and businesses in various ways.
One aspect of their service that we highly appreciate is the 100% money-back guarantee. If you are not happy with their service you can request a refund within 60 days of your subscription and get your money back without any questions.
Any other thing about this company related to incorporation isn't very impressive. Their incorporation services are overpriced, but the prices can go even higher if you fall for their numerous pushy upsells.
The worst part, they don't offer registered agent services in any of their packages. The service is a costly add-on with an annual charge of $159-$299.
What to look for in an Incorporation Service
To come up with the best Incorporation service, there are factors you have to consider. To help you through this, here are the metrics we used to come out with our list:
Pricing and Package
These are the most important factors to consider if you want to search for a suitable incorporation service. When starting a business, every dollar counts. Having an affordable servicer is the only way you are going to get great value out of the service you have chosen.
Besides, many Incorporation services such as registered agents and annual reports are recurring. For that reason, going with a pocket-friendly service will save you a lot in the long run.
Included Features
Some services may offer very cheap packages but just a barebone. So with the cost in mind, it is important to consider the features added.
I connected to that, you should be able to distinguish between high-value-added services, like banking resolution drafting, corporate bylaw drafting, or business license searches, from low-value-added services, like business name availability check, EIN, or third-party consultations.
That said, some services may seem to be offering a toner of features but don't offer much value. So you have to consider the features a package offers and the value in it.
Incorporation Turnaround Time
One of the main reasons business owners opt for incorporation services is to save themselves time and hassle. So it will be pointless to choose a company that would take way too long to get your incorporation filing submitted and returned to you.
However, no matter how fast your service may be, the state government will have the actual say on the processing speed. The good news, state governments typically take 1-4 weeks to process your order and get back to you. So if you get faster service in a fasted state, you will have your business formed as fast as you would want it.
Customer Satisfaction
There are several things to consider when it comes to many back guarantees. To begin with, you will have to consider the duration of the satisfaction guarantee. Another important aspect is the terms of pay, whether it is 100% or they deduct cancellation service fee.
But most importantly, it is important to consider whether the service meets its promise or not. You can learn this from customer feedback.
Support and Help
For a new business owner, it is not all about having your articles of incorporation filed. When a problem arises, you will need a human to human talk. That is why you have to consider a company with the best customer support service.
Ease of Use
Saving time is the main aim of every business owner looking to use an online Incorporation service. A well-organized and easy-navigate website will help you achieve this. It makes prices and ordering clear as well as helps you figure out what services are and are not relevant to your new business.
Tips When Using an Incorporation
In addition to the above factors, here are a few more tips to consider when deciding on an Incorporation service.
Differentiate between the "essential" and the "nice to have"
For your business to exist, you must file the articles of Incorporation with the relevant authority. A registered agent is also mandatory. So these are must-have services.
Services like Corporate Bylaws drafting, while not always technically necessary, are important enough to be considered "essential". Though they are not a must-have, they are necessary because they make you feel good.
Pay attention to recurring payment services
By paying attention to recurring services we don't mean you should not subscribe to such services. What we mean is that you should pay attention to the terms of the package you sign up for. Know how much you need to pay for the service when to expect to be billed, and the steps you will have to take when canceling the service.
Find out if S-corp status will suit your business
Being designated as S-corp comes with several tax benefits, some of which will help you save a lot of money. To find out whether S-corp tax status is suitable for your business, consult a business tax expert.
If your business is legible, then you will have to consider the S-corp election when choosing a service. That's because some services offer to file a Form 2553 for free while others will charge you for this service.
Final Thoughts
The best online Incorporation service will depend on your business needs. Every service we have listed here has its strengths and weaknesses. You can have your pick and feel free to share with us how you progress.
Frequently Asked Questions (FAQs)
ABOUT THE AUTHOR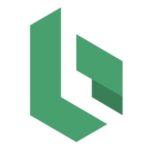 ABOUT THE REVIEWER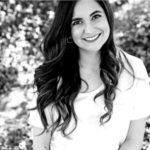 Jazmin Castello holds a Master's degree in Business Management, owns two companies, and has also published a self-help book. When she is not working or writing, she likes to spend time with her family and to travel.
+ 2 sources
Bizreport Advisor adheres to strict editorial integrity standards avoids using tertiary references. We have strict sourcing guidelines and rely on peer-reviewed studies, academic research. To ensure the accuracy of articles in Bizreport, you can read more about the editorial process here.
Rathod, S., Kingdon, D., Phiri, P. and Gobbi, M. (2010). Developing Culturally Sensitive Cognitive Behaviour Therapy for Psychosis for Ethnic Minority Patients by Exploration and Incorporation of Service Users' and Health Professionals' Views and Opinions. Behavioural and Cognitive Psychotherapy, [online] 38(5), pp.511–533. Available at: https://www.cambridge.org/core/journals/behavioural-and-cognitive-psychotherapy/article/abs/developing-culturally-sensitive-cognitive-behaviour-therapy-for-psychosis-for-ethnic-minority-patients-by-exploration-and-incorporation-of-service-users-and-health-professionals-views-and-opinions/49CD2BBF7D20BBD87FD0414EA8496A6D [Accessed 3 Apr. 2022].
Hoyos, V. (2012). Online education for in-service secondary teachers and the incorporation of mathematics technology in the classroom. ZDM, [online] 44(6), pp.775–786. Available at: https://link.springer.com/article/10.1007/s11858-012-0453-7 [Accessed 3 Apr. 2022].