Top 10 Best Online High-Yield Savings Accounts February 2023
All products recommended by Bizreport are selected by our editorial team, independent of our parent company. Some of our stories include affiliate links. If you buy something through one of these links, we may earn an affiliate commission.
LendingClub Bank High Yield-Savings Account
Editor's Choice
Alliant Credit Union High-Rate Savings Account
Best for high-yield checking and saving rates
Comenity Direct High-Yield Savings Account
Best online-only account with solid APY
Separating your finances into both a regular checking and savings account is a smart financial move. Keeping a portion of your money in a savings account provides easier access to funds should an emergency arise. Unlike checking accounts, savings accounts, especially high-yield accounts, offer higher interest rates. The difference between a high-yield savings account and a traditional account is the higher interest rates they earn. While a high-yield account has a higher interest return, some downsides include variable interest rates, making it a great place for short-term savings such as vacation or emergency funds, but not for your long-term retirement savings. While some traditional banks offer these types of accounts, they are typically found from online-only institutions. We've evaluated many online banks, traditional banks, and credit unions to find October's ten best high-interest savings accounts.
Read more: Best National Banks
Top 10 Best Online High-Yield Savings Accounts
Top 10 Best Online High-Yield Savings Accounts in February 2023
LendingClub Bank High Yield-Savings Account
This high yield account is best for those looking for a savings account with flexibility. Free money transfers and an ATM card (with fee reimbursement) make it easy for account owners to access and move their money around accounts. .Account management is done through the LendingClub mobile app available for iOS and Android devices. However, its CD rates are not as competitive as other banks. LendingClub issues monthly ATM refunds with no cap on fees charged by non-network ATM owners.
Alliant Credit Union High-Rate Savings Account
Account owners who elect eStatements won't be charged monthly fees.It has a 0.55% APY for CDs that rise to 0.60% on a 3-year APY. This savings account has a solid online banking platform and a highly rated mobile application. Users all have free access to online bill pay and their credit score. You can apply for membership after making a one-time $5 donation to a nonprofit that supports foster children. It is an excellent high-interest savings account for money management.
Comenity Direct High-Yield Savings Account
This online bank offers a competitive price of 0.5 5% annual percentage yield (APY) for balances up to $10 million per account holder. It has savings and CDs offering solid APYs. For example, the CDs have a minimum opening balance of $1,500 with no monthly fees.
They have a mobile app that allows you to deposit checks and monitor your account. This is an online-only bank, so it doesn't have any branches. The only way to withdraw cash is to transfer money to a linked account.
Quontic Bank High Yield
A $100 deposit is required to open an account, but there are no monthly maintenance fees. You can pay bills easily from your account and manage your money with a mobile app or online. Withdrawing money is simple through ATMs, however there is a limit to 6 withdrawals per statement cycle.. Quontic bank monitors transactions for any potential fraudulent activities with your savings insured by the FDIC. You can earn up to 0.55% APY and get a mobile checking account.
CIBC Bank USA Agility Savings Account
CIBC is FDIC insured with a 0.62 APY. This high interest rate will help you grow your money faster and hit your savings goals sooner. You will not pay monthly maintenance fees ever. You can fund your account with a recurring transfer from a linked account, direct deposit, or mailed check. Make money transfers between CIBC checking account and the Agility account.
Vio Bank High Yield Savings Accounts
This is a great option if you want to stash away some savings. Voi bank is an online savings account without brick-and-mortar banks. The easiest way to deposit money into your Vio bank account is through electronic transfer from a linked checking account. You can earn 0.57% interest, which is one of the highest annual percentage yields. However, you need a $100 deposit to open an account. This bank compounds interest on your savings daily with the APY offer reflecting the total amount of interest that the account would earn over a year.
Ally Bank Online Savings Account
Ally bank offers one of the easiest and clearest online banking experiences… There are several options available, making it easy to get your money if you need it. \With no physical locations, depositing cash isn't an option. Ally's account will refund up to $10 per month in ATM fees. You must have a checking account to get an ATM card.
Citibank Accelerate High-Yield Savings
This high-yield savings account has a competitive rate for today's low-yield environment. It has many account options without a minimum opening deposit. You can link your Citibank Accelerate account to a qualifying Citi checking account to earn reward points redeemable for gift cards and cash. There are over 4,600 Citibank branches all over the world. Sign up for other banking packages, including a checking account with ATM access.
Live Oak High-Yield Online Savings
Live Oak Bank appeals to consumers looking for a digital bank to stash their cash and earn some interest. It offers FDIC-backed deposit accounts, savings accounts, money market accounts, and certificates of deposit (CDs). There is no minimum deposit required for opening an account. You also don't have to worry about paying a monthly fee or any minimum balance requirements. However, there are no brick-and-mortar banks to access your accounts.
Marcus by Goldman Sachs High-Yield Online Savings
This online consumer bank has some of the top interests for its high-yield savings and CD products. You can make same-day transfers of less than $100,000 to other banks. Marcus allows deposits via wire, EFT, or mailed checks. It can help you increase your savings over time without worrying about meeting some requirements or keeping up with fees. You can also getUp to 6 withdrawals or transfers per statement cycle. However, it's not the best online savings accounts choice if you need easy access to your money.
Are high-yield savings accounts safe?
Like any traditional savings account, high-yield saving accounts are federally insured for up to $250,000 if you open an account at an FDIC-insured institution. These federal agencies regulate and insure financial products. What to consider when choosing a high-yield savings account
Annual percentage yield
This is the amount of compound interest that an account earns in a year. You calculated the annual percentage yield by how much interest rate and the number of times interest is paid annually.
How often rates change
The high-yield savings account yields could increase or decrease with the economy, or the federal funds rate. Most annual percentage yield rates are variable and may change at any time. It is influenced by the federal reserve rates.
Minimum deposit required
Each high-yield account has different minimum deposits required for opening an account. Minimum balance required
If there is a minimum balance requirement, you must keep this amount in your account in order to avoid monthly fees or receive extra benefits like earning interest.
Withdrawal options
You can withdraw money, including electronic transfers, checks, and wire transfers. Each institution has different withdrawal limits. For example, the American Express National Bank allows up to nine withdrawals or transfers per month.
Conclusion
A high-yield saving account offers a much higher interest rate than traditional savings accounts. These accounts are primarily available through online banks. They have less overhead costs than conventional bank accounts and offer perks to consumers, such as lower monthly fees and higher savings account rates on deposit accounts.
Frequently Asked Questions (FAQs)
ABOUT THE AUTHOR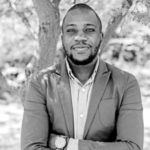 Billy Graham is a Highly skilled copywriter/editor with over 8+ years of experience working for content mills, direct clients, and SEO marketing agencies alike. Possesses extensive expertise in crafting unique copy, exceeding editorial goals, and delivering first-rate client-focused service in results-driven content production. Specialties include gaming, branded content, short-form to long-form copywriting, call-to-action, buying guides, how-to – articles, product reviews, and comparisons, copy editing, proofreading, complete QA, and in-depth research.
ABOUT THE REVIEWER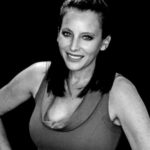 Marie Still has 19 years in digital & brand marketing, fiction author with 3 books under traditional publishing contract, editor (fiction/nonfiction). She has an MBA in Marketing.