Best New Mexico Registered Agent 2023: Top 5 Services
All products recommended by Bizreport are selected by our editorial team, independent of our parent company. Some of our stories include affiliate links. If you buy something through one of these links, we may earn an affiliate commission.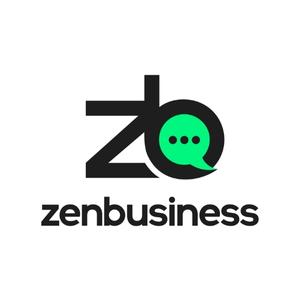 Zenbusiness
Best Overall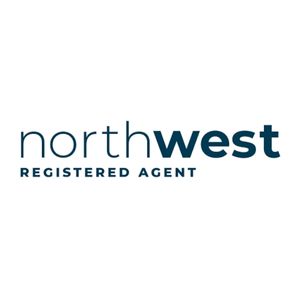 Northwest Registered Agent
Most Affordable
IncFile
Best LLC Formation Services
If you run an LLC in New Mexico, then you're legally required to assign a registered agent. The easiest way to do that is by hiring a registered agent service that can take care of all of your legal obligations, so you never have to worry about them.
That being said, finding the right New Mexico registered agent services can feel like a challenge. That's why we've put together this article. It covers the top registered agent services in your state that you should be aware of and ranked them by the quality of their services. Keep reading to see our list.
Read more: Best LLC Services 2023
5 Best New Mexico Registered Agent Services 2023
Read more: Best LLC Formation Services In New Mexico (NM) 2023
Northwest Registered Agent
Strong pricing options
Excellent online reviews
Solid LLC formation services
Rocket Lawyer
Offers helpful industry specialists
Has a satisfaction guarantee
Impeccable service
Top 5 New Mexico Registered Agents In March 2023
Zenbusiness
If you want a registered agent service that does everything well, ZenBusiness could be your solution. It offers a unique blend of affordability, strong customer support, and guaranteed accuracy, which sets them apart from other registered agent services.
Starts at $0 plus state fees
Premium registered agent and compliances services
Affordable EIN and expedited filing options
Doesn't offer many add-on services
Must pay for the entire year upfront to get the best deal
When it comes to New Mexico registered agent services, it's tough to beat ZenBusiness. The company provides an affordable-priced registered agent. But that's not all.
With ZenBusiness, you also get registered agent services that come with a 100% accuracy guarantee and after-hours customer support. That means if you need a New Mexico registered agent and you don't want to assume much risk in doing so, ZenBusiness could be your best option. From formation to the all-important registered agent services, they've got your back. And with thier worry-free compliance services, you can gain peace of mind while focusing on what you do best: running your business
That being said, it's worth mentioning that ZenBusiness doesn't offer many add-on services with your registered agent. So, if you'd rather hire a registered agent service that can help you out with other aspects of your business, another company may be a better option.
Northwest Registered Agent
Hiring a Northwest registered agent could be a good option if you want the most affordable registered agent possible. The company will even provide a year of registered agent services for free if you use their services to create your LLC.
Very strong pricing options
Easy-to-use online interface
Offers same-day legal document filing
Free registered agent service for those who use the company's LLC formation service
Mixed reviews
Pricing is not always clear
Hiring Northwest registered agent could absolutely be a good option for your business. The question really comes down to how much you value pricing. If you're looking for a low-cost option, then you can't do better than free, a deal you could qualify for if you choose a Northwest registered agent.
On top of that, you'll also get an easy online interface, same-day legal document filing, and other nice add-on features when you go with Northwest. These features make the company a good one to consider when seeking a registered agent service provider.
IncFile
If you're looking for a registered agent service that can also help to form your LLC, then IncFile may be the way to go. It can help create a business entity and ensure you're meeting all of your legal obligations with registered agent service.
Excellent LLC formation services
Strong customer support
Easy to use
Affordable
No discounts for volume
No guarantees
There's a lot to like about IncFile's registered agent service. The company has best-in-class LLC formation services as well. It also provides strong customer support and is affordable enough to fit into most companies' budgets.
IncFile doesn't offer guarantees like some of its competitors do, and it doesn't provide discounts for volume orders. But it's a registered agent service that's worth considering all the same.
Rocket Lawyer
Rocket Lawyer stands out by providing ongoing support from industry experts in addition to a registered agent for your business. It also has subscription-based pricing, which the competition doesn't.
Offers ongoing support from industry experts
Many other business law services are available
Subscription-based pricing
Offers a satisfaction guarantee
The free trial requires a credit card
Not the cheapest option
If you want a professional registered agent service that's more than just a registered agent, then Rocket Lawyer could be the way to go. The company can do more than accept legal documents and act as a physical address for your New Mexico LLC. It can also give you advice from experts who can help your business grow. This may help you reach your goals as a business owner.
LegalZoom
LegalZoom has one of the very best reputations in the registered agent industry. If you want a registered agent that you can always count on, then this could be a good option.
Money-back guarantee
Industry-leading reputation
Scores well on customer service
Easy-to-use platform
Not the best prices
LLC formation is sometimes delayed
LegalZoom can set your business up with a registered agent that acts as a New Mexico Secretary for your business. The brand is perhaps the most reputable in the entire industry and it regularly scores very well on customer service reports.
LegalZoom also offers a platform that's very easy to use. This can make it easier to engage with your registered agent when you need to. It's a big reason why this firm is a favorite for many New Mexico businesses that need a registered agent.
Why Should Choose A New Mexico Registered Agent Service
The law requires that you have a registered agent designated for your New Mexico LLC. You can act as your company's registered agent yourself, a role that carries several important responsibilities. Such a role can be difficult to manage when added to the responsibilities of running the business.
Hiring a registered agent company is an easier way to meet your obligations. They'll provide you with a registered agent who can handle everything for you so that you don't have to worry about doing it on your own.
Considering Using New Mexico Registered Agent Service
Before you hire a registered agent, make sure that you've considered at least the following factors.
Offerings
All of the companies on our list can provide you with a registered agent, but some also have expanded offerings that may bring extra value to your company.
For example, you can get advice from industry experts alongside your registered agent. Or maybe you're looking to form an LLC in New Mexico and get some help with processing the legal documents related to that.
Working with registered agents is just one part of business formation when you hire one of these companies. It's also typically a good idea to see what else they can do for you in addition to providing a good registered agent.
Price
Pricing is a factor that needs no introduction. Your goal will be to find the best-registered agent at the lowest price point possible.
One thing you should keep in mind is that several companies on our list will give you a free year of working with a registered agent if you also use them to set up your LLC. This may be a way to get a registered agent for cheaper if you haven't set up your business entity yet.
It's also worth keeping in mind that prices typically go up after the first year of working with a registered agent is complete.
Ease of sign-up
It should also be easy for you to sign up to work with a registered agent. If it isn't, then what does that say about how challenging it will be to work with the registered agent that you're assigned in the future?
You can check for this by looking at several different websites and just beginning the sign-up process. If one website is more difficult to use than some of the others, then it could be a sign that you want to look elsewhere.
Ease of use
You have enough to worry about as a business owner. The last thing you need is to jump through hoops just to get in contact with your registered agent when you need to do so. That's why ease of use is another factor that's worth looking into before making a hiring decision.
That being said, it can be difficult to evaluate how easy a service is to use before you're signed up for it. Online reviews like ours can help with this. Looking at what previous customers have to say about a commercial registered agent is the best way to get some insight into what working with various business formation services and agents would be like for you.
Customer service
Finally, make sure that you're also paying attention to customer service as you think about what's best for your New Mexico business. Even if you have the best agent in New Mexico, it won't mean much if they aren't able to help you solve your problems when they arise.
After-hours support can be especially helpful if you regularly do business at odd times. Having an agent in New Mexico available during these hours can be a big help for some companies. Other business entities may care more about having access to certain customer service channels than being able to contact an agent after hours.
Final Thoughts
If you run a limited liability company in New Mexico, you need to have a registered agent in place to meet your legal obligations. You can do that on your own, or you can hire New Mexico registered agents who will take the responsibility off your plate and do the job for you.
ZenBusiness is our top pick because of its unique combination of affordability, positive customer reviews, and easy-to-use online account features. But Northwest, IncFile, Rocket Lawyer, and LegalZoom all have their pros and cons that are worth considering before you make a final decision.
Ultimately, the best fit for your company will depend on its unique needs.
Frequently Asked Questions (FAQs)
Do you need a registered agent in New Mexico?
Yes, New Mexico business compliance laws obligate every LLC to have a registered agent in place. The goal behind this is to ensure that every New Mexico business entity can be reached in a timely manner if the need to do so ever arises.
Can I act as my own registered agent?
Yes, you always have the option of acting as your own resident agent. But doing so isn't the business advice that most companies should take. 

That's because being a registered agent comes with a lot of responsibilities. You'd have to maintain a compliance calendar, set up a registered agent's address, produce annual reports, pay attention to compliance alerts, and more.

The bottom line is that it's easier to hire an official representative to do all of this for you. That way, they can process any legal notices when they arrive in your business mail so that you can focus on helping your company thrive.
What does a registered agent actually do?
A registered agent is responsible for acting as a point of contact for a limited liability company. It's their job to respond to legal notices when they receive them and to produce compliance reports when called on to do so.

This is the person who is responsible for ensuring that your business meets all of the obligations that it has in the state. That's why it's so important to pick a new registered agent that's perfect for your business.
What is the cheapest registered agent service?
The cheapest registered agent service on our list is Northwest. But you can also get great deals from IncFile and ZenBusiness, along with the worry-free compliance they offer.
Will my registered agent also give me business advice?
No, registered agents aren't typically there to provide business advice. However, that's a service you may be able to get alongside a registered agent if you want it.
ABOUT THE AUTHOR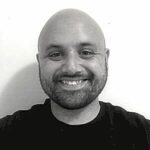 Kellan works with businesses of all sizes to help them achieve their growth goals and has won several awards for his work in the space. He is especially focused on the fields of business finance and the developing cryptocurrency industry, regularly writing about both for audiences across the globe.
ABOUT THE REVIEWER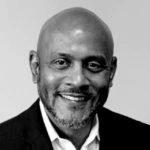 He is an organized and creative thinking sales management professional with experience in outside and inside sales in various markets. Working as freelancer in the Greater Boston Market, he moved to St. Louis and became an Account Executive, then a Sales Manager managing and coaching 12 sales reps covering a nationwide territory. He has developed his team with a combination of consultative selling and value before price coaching mindset which has won him a President's Cup and many other financially rewarding awards at RICOH. His most recent role as a Continuous Improvement Manager provided insight into the importance of delivering a quality product in alignment with the value and reputation of his organization. It further enhances the aspect of selling on value as opposed to price.
+ 5 sources
Bizreport Advisor adheres to strict editorial integrity standards avoids using tertiary references. We have strict sourcing guidelines and rely on peer-reviewed studies, academic research. To ensure the accuracy of articles in Bizreport, you can read more about the editorial process here.
Statutes Governing Business in NM | Maggie Toulouse Oliver – New Mexico Secretary of State. New Mexico Secretary of State. Published 2022. Accessed November 10, 2022. https://www.sos.state.nm.us/business-services/resources/statutes-governing-business-in-nm/
Limited Liability and Corporation FAQ's | Maggie Toulouse Oliver – New Mexico Secretary of State. New Mexico Secretary of State. Published 2022. Accessed November 10, 2022. https://www.sos.state.nm.us/business-services/limited-liability-and-corporation-faqs/
New Mexico Registered Agent | For LLCs & Corporations. Northwest Registered Agent. Accessed November 10, 2022. https://www.northwestregisteredagent.com/registered-agent/new-mexico
Get a New Mexico Registered Agent Today. ZenBusiness Inc. Accessed November 10, 2022. https://www.zenbusiness.com/new-mexico-registered-agent/
Corporations Division. portal.sos.state.nm.us. Accessed November 10, 2022. https://portal.sos.state.nm.us/BFS/online/CorporationBusinessSearch/OfficersOrDirectorsOrRAgentSearch