Best Indiana Registered Agents 2022: Top 10 Reviews & Ranks
All products recommended by Bizreport are selected by our editorial team, independent of our parent company. Some of our stories include affiliate links. If you buy something through one of these links, we may earn an affiliate commission.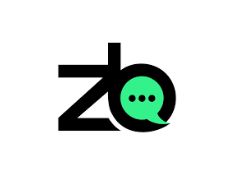 Zenbusiness
Best Overall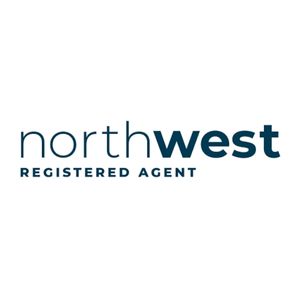 Northwest Registered Agent
Most Affordable
IncFile
Best Value
Any business owner in Indiana understands how complex it can be to start a business and go through the incorporation process. Between filing the right LLC's articles and paying all state fees, it can be overwhelming to accomplish all the legal requirements on your own. Because of this, many local businesses will opt to hire an Indiana registered agent service. Registered agent service is highly beneficial to business owners, and can save them valuable time and money.
What Is The Definition Of A Registered Agent?
A registered agent is either a business or an individual who receives official legal documentation on your behalf like when an Indiana corporation or small business is involved in legal proceedings or needs to accept service or other legal items that registered agent services are permitted to or do. There are other additional services they can do, like providing an official business address based on the registered agent's address. Plus, they can accept official mail and provide mail forwarding services so businesses only receive relevant documentation.
Benefits Of Using Registered Agent In Indiana
There are many reasons why you would use a registered agent service, even though you can be your own registered agent. After considering the above reviews on the best-registered agent options and Indiana registered agent FAQs, you can see that there are many providers out there to fit any business's needs and budget. Not only does a registered agent help you streamline your administrative duties, but they can also provide you with services based on their other areas of expertise, and protect your privacy through official mail services.
Top 10 Best Indiana Registered Agents 2023
Read more: Best LLC Formation Services In Indiana (IN) 2023

Top 10 Best Registered Agents in Indiana 2023
Continue reading below as we review the top options for an Indiana registered agent to assist with service of process, mail forwarding, and other valuable business support services.
Zenbusiness
The company shines as an affordable option for Indiana registered agent service providers. With a wide range of packages and services available, any Indiana LLC can benefit from using ZenBusiness as its registered agent.
Starts at $0 plus state fees
Premium registered agent and compliances services
Affordable EIN and expedited filing options
Their online platform is not as straightforward as certain competitors
Not as widely recognized as other providers
ZenBusiness provides all that a business needs from an Indiana registered agent, with low filing fees and high quality of service and speed. Each package includes legal documents like a free operating agreement, assistance as a process server, and help with annual report filing. Even though the services are on the more affordable end, the number of packages available may be overwhelming, though if you keep this in mind it won't be easy to get upsold. As new registered agents, they still provide plenty of value, and customers favor ZenBusiness for its quality customer service and quick response times. In addition, customers can receive a free year of their registered agent service when they file an LLC through ZenBusiness.
Northwest Registered Agent
Any company in Indiana can benefit from using Northwest registered agent services, especially based on affordability and quality. The expertise of their customer support team is unmatched by any other Indiana registered agent service, offering personal support and guidance.
Great help with annual reports and service of process
Excellent customer service
They'll be your registered agent in Indiana for a year when you file an LLC with them
Can get more services and ongoing legal support elsewhere for similar pricing
High-quality customer service responses may not always be provided in a timely manner
The Northwest Registered Agent service is a high-quality option for business owners in Indiana. As a registered agent, they provide you with all the necessary deliverables desired from a registered agent service. This includes a physical street address in Indiana, service of process, legal mail scanning and processing, compliance alerts, and more. They have a high-quality customer service team that provides helpful expertise, and the professional mail service ensures that businesses don't deal with any unnecessary documentation or paperwork.
IncFile
IncFile continues to rank as one of the best-registered agent options in the state. All their services are affordable and flexible, which makes them a great match for businesses at any stage.
They have an affordable range of services with no filing fee, starting at $0 + state fees
One year as a registered agent is included with the purchase of any package
Easy-to-use customer interface for storing valuable information
Their customer service is only available during standard business hours
There are more affordable options that provide similar services to other competitors
IncFile is known for its quick turnaround times and straightforward service. They have a great customer support team, even though it's limited to regular business hours. In addition, they have a wide range of services available, helping businesses make all the proper filings with the Indiana Secretary of State and stay compliant with annual report reminders. Great for limited liability companies and other business structures alike, IncFile offers great services at affordable prices. Plus, they have additional offerings associated with their registered agent services like assistance with legal notices and tax notices, mail forwarding, and online document scanning.
Harbor Compliance
While Harbor Compliance is known for its compliance expertise, they also offer a host of other quality solutions as a commercial registered agent service at a great price, making them one of the best value options out there.
Comprehensive legal support for a limited liability company
Quality and valuable services but still at affordable prices
The customer service team aren't experts and don't have particular expertise in any area
Good value for what you pay for the services, but don't stand out in any area
Harbor Compliance can keep businesses in good standing with the Indiana Secretary of State, and their business services division keeps companies on track with all necessary compliance requirements and online filings. Plus, they can accept documentation from a process server on your behalf, in addition to their mail forwarding service since the registered office address for your business is their physical address, not yours. In addition, they have a designated agent available to help you during normal business hours, providing you with great expertise. They also have great and comprehensive software that tracks all the details of their services and stores valuable information for you in one location.
LegalZoom
For great brand authority and a business with a long-standing reputation as an industry leader, LegalZoom is a great option as an Indiana registered agent service. Their depth of knowledge and expertise is what consistently shines through to customers.
Excellent legal help across a wide range of topics
They offer high-quality, ongoing legal support, and guidance
Not the most affordable option available as a registered agent
They don't offer to be your registered agent for free when filing LLC formation through them
Aside from its longstanding positioning in the industry, LegalZoom offers many perks and benefits to its customers. Their strong expertise on legal issues is a great tool for customers, as they always provide thorough and helpful guidance on a number of business-related matters which can help them make all necessary filings with the Indiana Secretary of State. On top of that, they are a full-service registered agent, giving clients a street address for legal matters and documents to be sent to, which helps take away from some of the administrative stress of business owners. Above all, they continue to dominate and be widely recognizable, so their brand power can speak for itself.
Rocket Lawyer
A more affordable option to LegalZoom, Rocket Lawyer is a great selection for a registered agent service if you also require ongoing legal support. While they don't necessarily have the same brand power as other registered agent service providers listed here, they offer great value with their services and legal advice.
They have a popular service that is widely used among business owners
Their customer support team offers quick service and quality advice
Great ongoing legal support
There are many services available but not under a flat fee, so the costs can add up
Provide great legal support over the long term, which may not be necessary for all business owners looking for a registered agent
Rocket Lawyer offers a number of benefits to customers through its registered agent service, in addition to its depth of legal knowledge and experience. Customers prefer them for their quality customer support team, who are masters of small business issues and subject matters. Plus, their customer service team is not just limited to normal business hours, they are available for a full 12 hours each day. Additionally, their registered agent service is included for free for a year when you file for an LLC through their company.
MyCompanyWorks
MyCompanyWorks offer great legal advice and other support offerings from their business services division. However, their registered agent service is only included in their most expensive package, so you may end up paying for more than what you need.
Good money-back policy
Quick turnaround times and same-day filings
Great support to help you build up your business credit
Registered agent offering only included with most expensive packages
They aren't as affordable as some of the other registered agents on this list
Mycompanyworks offers its services on a quick turnaround time and provides fast responses from its customer support team. Some of their other strengths include their tools to help businesses build good credit, in addition to their other services as an Indiana registered agent. This includes having them accept service on your behalf, and receiving a street address from them to redirect your mail in order to maintain your privacy. Plus, as a statutory agent, they provide you with a number of other ongoing support as needed.
Inc Authority
Inc Authority is another great option for Indiana registered agent services. Their prices are not as competitive as what they offer compared to other Indiana registered agents, though their value and expertise continue to shine through.
Good reputation and brand recognition
They will be your registered agent for a year with the purchase of any package
Free filing for LLC formation
EIN filing is not included with the purchase of a package
They don't offer refunds in any circumstances
They use upselling quite a bit, so be aware that you're only purchasing what you need
Inc Authority has generous services at their price points and provides the standard services that any other registered agent in Indiana provides. In addition, they also offer tax planning services, assistance with legal documents, an assigned agent for customized support, and a number of other business support services as a national registered agent. So with the quality of service provided and the affordable prices, they offer great value with their Indiana registered agent services.
Swyft Filings
Any Indiana business can benefit from Swyft Filings' flexible pricing structures, packages, and quick service. So while they're not the most affordable, they have plenty of options available to fit most budgets.
All services come in flexible packages and structures
Installment plans available for easier payment
Quality, ongoing legal support provided
Not the most affordable registered agent on the list
They only offer customer support staff during standard business hours
Swyft Filings can offer great ongoing legal support for an Indiana business. They have a wide range of available offerings under their business services division, though many of them, including their registered agent service, are offered by third-party vendors, which some customers may not like. But, they are also favored for their transparency and turnaround times, with additional benefits like tax consulting which can be a great bonus for customers.
Better Legal
Founded in 2017, BetterLegal has limited years of experience in the industry, though they offer comprehensive and straightforward support for new businesses and limited liability companies.
All services available for one flat annual fee
They offer a wide range of expertise on legal topics
They provide all services with a quick turnaround time
Their packages are not flexible, so you may pay for services you don't need
The customer support team is limited to normal business hours
High prices for full formation support
With BetterLegal physical office on record as your official business address, you can maintain your privacy to some degree. They also offer high levels of assistance throughout the business formation process, in addition to a number of other great services like tax support, website creation, and legal advice. And with their flat rate structure, all services are included under one payment plan, including tax and accounting guidance.
How To Start Your Business In Indiana?
Pick A Business Idea
The first thing you'll want to do is come up with a business idea. This will essentially be the products or services you plan on selling, though you don't have to worry about too many of the other details at this point.
Plan Your Business
After you have a solid business idea in mind, it's time to start planning. This is where you can start thinking about price points, and how you'll make money off of your business idea. This can include timelines, projected earnings, and other important details to help you get your business off the ground.
Choose a Business Structure
Next, you'll need to choose the business structure that you'll register with the Indiana Secretary of State. This can be anything between an LLC, an S-corporation, a sole proprietorship, or other available options. Nowadays, this can be done with an online filing, though you may want to consult with a professional if desired.
Set up Banking, Credit Cards, & Accounting
After that, you'll need to set up the banking, credit card, and accounting system for your business. This will keep your finances organized and separate from your own finances, which will be highly beneficial come tax season.
Hire Employees
With your finances set up, you can begin to hire employees. Having additional help will allow you to expand your business and scale up, as you will likely be busy with other duties as the business owner, and need someone else to get the job done.
Build a Business Website
With business being done increasingly online nowadays, it's more important than ever to have a solid online presence. So even if you don't sell your products and services online, you still should have a quality website where customers can go to learn more about your business and find important information on how to make orders, physical locations, and contact information.
Promo Your Business
Lastly, with all the above steps in place, you're ready to start promoting your business. This is where you can advertise your business, and start generating interest among potential customers. You can promote your business online or offline, but don't be afraid to test these mediums to see which is most impactful to your business.
How Does Indiana Registered Agent Help with Your Business?
The registered agent requirements mean that you can act as your own registered agent, though in many cases this is not ideal. Hiring a professional registered agent in Indiana can help you streamline the administrative tasks for your business, as accepting service on your behalf is often part of their offering, in addition to providing you with a business address at their local office to maintain your privacy. So with their physical address reported as yours on public record, they can also provide you with mail forwarding so you only get the filtered documents that are important.
Who Can Be An Indiana Registered Agent Service?
There are a number of entities that can be Indiana registered agents, they just need to meet the proper qualifications. This can include being your own registered agent or hiring an external business entity or registered agent service provider for those duties. You can change registered agents if needed, which is another thing to keep in mind as you read through the following reviews of the best-registered agent service providers in Indiana.
Final Thoughts
Hiring a registered agent can be highly beneficial to business owners in Indiana. They can help you stay compliant with the law, and provide ongoing legal, tax, and accounting assistance based on the provider. All in all, they can aid you with the incorporation of your business, and give you added support and guidance where needed.
ABOUT THE AUTHOR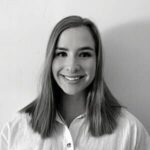 Bailey Schramm is a writer based out of Jackson Hole, WY, primarily covering topics and trends in financial services, business, and the blockchain. With a background covering stock market developments for a major FinTech company, she now provides SEO and content strategy services to financial service companies and tech startups.
ABOUT THE REVIEWER
Chinonso Dioha is a highly-skilled professional SEO article writer, data analyst, and web content specialist with over 3+ years of experience writing viral articles, SEO articles, blog posts, marketing articles, health articles, and financial articles. He possesses thorough expertise in high-quality research, meeting and surpassing editorial objectives, and delivering high-quality service. Specialities include metaverse, e-commerce, technology, business, call-to-action, buying guides, how-to – articles, product reviews, sales and lots more.
+ 6 sources
Bizreport Advisor adheres to strict editorial integrity standards avoids using tertiary references. We have strict sourcing guidelines and rely on peer-reviewed studies, academic research. To ensure the accuracy of articles in Bizreport, you can read more about the editorial process here.
Secretary of State – Finding the Correct Forms. www.in.gov. Accessed November 9, 2022. https://www.in.gov/sos/business/guide_print.html#Registered
Filing – Business Entity – INBiz. inbiz.in.gov. Accessed November 9, 2022. https://inbiz.in.gov/business-filings
What is a registered agent and why do I need one? IN.gov. Accessed November 9, 2022. https://faqs.in.gov/hc/en-us/articles/360034159931-What-is-a-registered-agent-and-why-do-I-need-one-
Indiana Registered Agent | For LLCs & Corporations. Northwest Registered Agent. Accessed November 9, 2022. https://www.northwestregisteredagent.com/registered-agent/indiana
Get an Indiana Registered Agent Today. ZenBusiness Inc. Accessed November 9, 2022. https://www.zenbusiness.com/indiana-registered-agent/
Find Registered Agents for Indiana LLCs – IN LLC Agent. www.incfile.com. Accessed November 9, 2022. https://www.incfile.com/indiana-llc/registered-agents-indiana-llc