Best Gas Credit Cards 2023: Top 5 Reviews & Comparison
All products recommended by Bizreport are selected by our editorial team, independent of our parent company. Some of our stories include affiliate links. If you buy something through one of these links, we may earn an affiliate commission.
Gasoline purchases can be a significant expense for those who drive frequently, so it's not surprising that credit cards that offer rewards when purchasing gas are an appealing option when selecting a card.
We looked at the cards on the market that offer bonus rewards for gas purchases to find the best ones for you. We selected the best gas credit cards that provide additional bonus categories, benefits, and valuable features, allowing you to use these cards for everyday purchases rather than just at the gas station.
Top 5 Gas Credit Cards for Business
Bank of America® Business Advantage Customized Cash Rewards Mastercard® Credit Card
This is our pick for the best business gas credit card. By allowing entrepreneurs to pick which category receives the greatest cashback rate, the Bank of America® Business Advantage Customized Cash Benefits Mastercard® credit card provides them a little more control over their credit card rewards. Gas stations, office supplies, vacation, computer services, and more options are available. There are also superb bonuses and no annual fees.
Bank of America
$0 Annual fee
Eligible purchase and balance transfers have a variable APR ranging from 12.24 percent to 22.24 percent
For the first nine billing cycles, there is no charge
Ink Business Cash® Credit Card
$0 Annual fee
Purchases and balance transfers have a variable APR ranging from 13.24 percent to 19.24 percent
APR of 0% for the first 12 months
Costco Anywhere Visa® Business Card by Citi
There are no costs for international transactions
Purchase Protection
Capital One Spark Cash Plus
On all gas purchases, you'll get a flat rate of 2% cashback
Bonus cash of up to $1,000
No revolving gas credit line
American Express® Business Gold Card
Welcome Offer
Option to Pay Over Time
4X Membership Rewards® points system
5 Best Gas Purchasing Credit Cards for Business In 2023
Bank of America® Business Advantage Customized Cash Rewards Mastercard® Credit Card
This card isn't for everyone, but it's the best gas business credit card. Although the reward rates are adequate, there is a spending restriction is discouraging. It doesn't have any significant drawbacks aside from the $50,000 prize cap.
Exceptional incentive structure
Appropriate welcome bonus
There is no annual fee
Every year, a $50,000 expenditure limit is imposed
The American Express[2] Business Gold Card stands out because the American Express Card Membership Rewards program allows you to earn customizable rewards points. This form of reward money may be used to book trips directly via Amex or through Amex travel partners, as well as for gift cards, goods, and other items.
The Bank of America Business Advantage Customized Cash Rewards Mastercard has rewards world elite MasterCard perks. For example, you may get 3% cashback on your chosen category using it. It's a great card for small enterprises and freelancers who want to go alone since it gives them rewards based on their spending patterns.
There is no yearly charge with this card. This bank business card does, however, have a combined purchase spending a maximum of $50,000 for the 3% and 2% cashback categories. This may limit the benefits offered to high-spending corporations. There isn't much else to say about this card, but it's a great way to get cashback on your business expenses.
This business bank card has Purchase protection, extended warranties on qualifying products, and no foreign transaction fees included in its $295 annual charge.
Ink Business Cash® Credit Card
If you want a straightforward cash reward world elite structure, spend in various areas not usually covered by business gas rewards cards every account anniversary year, and expect to use a single card for the majority of your transactions, a flat-rate business card like the Ink Business Unlimited® Credit Card could be a better option.
Offer a decent welcome bonus
Purchases have a low introductory APR
There is no annual fee
Options for flexible redemption
A 3% foreign transaction fee is charged
Because you may earn 2% back on the first $25,000 in joint spending at gas stations and restaurants each account anniversary year, the Ink Business Cash Credit Card stands out as one of the best gas cards for business (then 1 percent back). However, if you spend $7,500 on your card on any transaction during the first three months of account opening, you may win $750 extra cash.
There's no annual fee, and you'll get a 12-month promotional 0% APR on eligible purchases, accompanied by a variable APR ranging from 13.24 percent to 19.24 percent. Entrepreneurs may also receive free cards for their employees, making it easier for more prominent groups to cover expenses at gas stations.
Cardmembers also get benefits including main auto rental accident coverage when renting a car for business, purchase protection, travel and emergency phone services, extended warranties, and roadside dispatch as an additional bonus.
Capital One Spark Cash Plus
The Capital One Spark Cash Plus card gives limitless 2% cashback on all eligible net purchases, no matter where they are made, with no spending limits or constraints. There are no foreign transaction annual fees, so it's ideal for international transactions.
As long as your account is active, your rewards will never expire
There are no costs for international transactions
Because it's a charge card, there's no APR or credit limit
You can get a $200 cash bonus if you spend at least $200,000 every year
The yearly charge is $150
For some small company owners, the yearly cashback incentive may be difficult to get
You may not be accepted for the other business gas cards on our list if you have "fair credit," defined as a FICO score of 580 to 669. The Capital One Spark Cash plus for Business, on the other hand, is tailored to business owners with a less-than-perfect credit score.
There's no annual fee with this fuel card, and you'll get 1% cashback on every dollar you spend. You'll also receive free employee cards and privileges like no international transaction fees and roadside assistance.
Costco Anywhere Visa® Business Card by Citi
The Citi Costco Anywhere Visa® Business Card offers the following travel incentives to cardholders: For the first $7,000 every year, you'll get 4% cashback on qualified gas worldwide, including gasoline at Costco, and then 1% after that. On qualified travel purchases made anywhere in the globe, you'll get 3% cashback. There are no costs for international transactions.
Bonus cashback categories abound, particularly for qualified gas purchases
There is no annual fee
$0 Annual charge
Very competitive structure of incentives
Gasoline incentives are limited
With a $0 annual fee and limitless cashback on a range of popular categories, the Citi Costco Anywhere Visa® Company Card is wonderful for business owners. Cardholders get 4% cashback on qualifying gas*, 3% cashback on qualifying restaurants and eligible travel purchases, 2% cashback at Costco and Costco.com, and 1% cashback on all other transactions.
These benefits are above average in their categories, outperforming even several of the most popular business credit cards. Consequently, the Costco business card does an excellent job of catering to small company owners by offering high gas rewards in locations where many business owners spend the majority of their time.
You must have a current Costco membership to apply, keep the card active, and get your cashback earnings. You also only get money back once a year in the form of a certificate, which you would lose if you terminate your card membership before then. Eligible purchases in the gas category are limited to $7,000 per year. After that, you'll get 1% cashback on gas purchases.
American Express® Business Gold Card
The American Express Business Gold Card is well worth the money for business owners with a significant budget and a lot of scheduled travel. You may quickly repay the yearly charge by spending the first $500 in bonus combined purchases each month (or roughly $300 with the correct transfer partner), and also your welcome offer bonus points.
Options for flexible redemption and point transfer
Substantial travel perks
For frequent passengers, advantages, and insurance such as trip and baggage delay insurance
Expense management tools
In terms of perks, there is a high yearly charge
The American Express Business Gold Card is one of the finest business credit cards available, particularly for those who wish to earn trip points on common domestic spending. It provides its members with a high-yield points system that can travel and other benefits. Because of the reduced annual charge, it's more affordable than American Express's Business Platinum Card®, and it's more tailored for business owners than the normal American Express® Gold Card.
The American Express Business Gold Card benefits small business owners who travel frequently.
There's a $295 annual fee to consider, but given the card's hefty bonus category rewards, it shouldn't be too tough to make up for. While this is an excellent card for business owners who want to use their rewards for travel, make sure you stick to travel redemption options—specifically, airline bonus-qualifying tickets and top transfer partners—or you won't receive nearly as much value out of your hard-earned points.
Is a business gas credit card right for your business?
If your small business [3] is always on the go, a business credit card with high cash rewards world elite rate for gas station spending – at least 3% cashback — would be a good idea. Take into account all of your combined purchases. In addition to gas, small-business credit cards offer excellent incentives for a variety of company costs.
Should you get a branded business gas card?
Consider carefully selecting a gasoline card that locks you into single gas stations. Shell and ExxonMobil, for example, provide branded business gas cards with a 6-cent per gallon gasoline discount. If gas costs stay around $3 a gallon, it translates to a 2% savings. However, you can only receive those incentives at a particular gas station chain. With a standard business credit card, you'll enjoy better bonuses and more flexibility.
However, branded gas cards aren't necessarily a no-no. For example, a branded gas card might be useful if your staff are on the road and you want to keep spending under control. Typically, these cards may only be used at gas stations. Some company owners find it appealing, you may also regulate when, when, and for what the card is used.
Methodology
The top credit cards for small businesses are chosen by our gas credit cards team based on overall consumer value, as indicated by star ratings, and fit for certain types of small-business owners. Annual fees, rewards rates, the earning scheme, redemption choices, incentive offers for new cards, and introductory and continuing APRs are all factors in our study. Other notable features include unique financing options, complimentary staff cards, and tools for controlling company spending.
Frequently Asked Questions (FAQs)
How can I get a business gas card?
Major card issuers (including those with the Visa or MasterCard brand) often conduct a personal credit check on the company owner who applies for a credit card. An individual credit score that is good or exceptional is required for most small credit card companies. As a result, your credit scores may have an impact on the APR you qualify for as well as your credit limit.
A personal and/or business credit check may be required for fleet fuel cards that are only used for fuel purchases and service station expenditures.
Is it possible to receive a gas card for my company?
Your credentials will determine whether or not you may obtain a gas card for your company. A personal credit check is prevalent once more. You'll also need to fulfill certain income standards. Best business credit cards allow you to qualify based on all sources of income, not just company revenue. On the other hand, a small business loan may be a better option if your company needs longer-term funding.
How do I Get a Gas Card for my Business?
Most small company gas credit cards may be applied for online, and decisions are made swiftly. When you apply, you should have information about your company available, such as your Taxpayer Identification Number (TIN) or Employer Identification Number (EIN).
ABOUT THE AUTHOR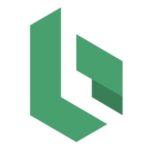 ABOUT THE REVIEWER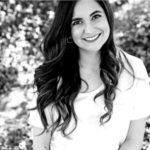 Jazmin Castello holds a Master's degree in Business Management, owns two companies, and has also published a self-help book. When she is not working or writing, she likes to spend time with her family and to travel.
+ 5 sources
Bizreport Advisor adheres to strict editorial integrity standards avoids using tertiary references. We have strict sourcing guidelines and rely on peer-reviewed studies, academic research. To ensure the accuracy of articles in Bizreport, you can read more about the editorial process here.
American Express Business Gold Card. American Express. Published 2021. Accessed March 10, 2022. https://www.americanexpress.com/us/credit-cards/business/business-credit-cards/american-express-business-gold-card-amex/

Costco Anywhere Visa Business Credit Card – Citi.com. Citi.com. Published 2022. Accessed March 10, 2022. https://www.citi.com/credit-cards/citi-costco-anywhere-visa-business-credit-card

Capital One. Capitalone.com. Published 2015. Accessed March 10, 2022. https://www.capitalone.com/small-business/credit-cards/spark-cash-plus/

Ink Business Cash Credit Card: Cash Back | Chase. Chase.com. Published 2022. Accessed March 10, 2022. https://creditcards.chase.com/business-credit-cards/ink/cash

Bank of America. Bank of America. Published 2014. Accessed March 10, 2022. https://www.bankofamerica.com/smallbusiness/

‌

‌

‌

‌

‌