10 Best Free YouTube to MP3 Converters 2023: Free & Online
All products recommended by Bizreport are selected by our editorial team, independent of our parent company. Some of our stories include affiliate links. If you buy something through one of these links, we may earn an affiliate commission.
4K Video Downloader
Best overall
YTD Video Downloaders
Most versatile
aTube Catcher
Best multi-platform
Do you want to enjoy some of your favorite songs from YouTube? While YouTube has more music than most websites, you won't be able to listen to it outside of the YouTube app unless you have YouTube Premium. The best alternative is to convert videos from YouTube to MP3 files. A YouTube to mp3 converter is a platform that allows you to convert a video to audio in simple steps. 
Unfortunately, the majority of the free YouTube to MP3 converters contain spammy pop-ups and may require converting software. Here are some of the popular YouTube to MP3 converters you can use to convert and save YouTube videos to MP3 format. Use these converters to convert YouTube videos into music tracks.
List Of The Best YouTube To Mp3 Converters 2023
Features Of The Best Tools to Convert YouTube Videos to Mp3
YouTube to MP3 converters make it possible to convert files into high resolution. Here are some of the features when selecting the best converters.
Audio quality.
Subtitles
Speed
Built-in editor
Multiple file format compatibility
Batch download using the YouTube URL
10 Best Free YouTube to MP3 Converters September 2023
4K Video Downloader
This is the best converter for downloading entire videos, playlists, and channels. You just copy the video's URL from your browser and follow the on-screen instructions. You can download audio and convert longer playlists to MP3 format with a license key.
You can download entire playlists
There are no annoying ads
You can download video subtitles
Doesn't have the most modern-looking interface
It is only available for Windows
This tool allows you to turn YouTube links into MP3 files. You only need to post the link to a song you want to download to the application. The tool supports YouTube, Vimeo, Facebook, and Dailymotion. A free version of the 4K video downloader suits most people just fine.
aTube Catcher
This is an entirely free video converter best suited to YouTube. You can use it to download videos from all over the web and create CDs or DVD movies. It has a drag-and-drop video editor for easy conversion.
It comes with a drag-and-drop video editor
Offers access to an in-app proxy setup
You can convert videos into several formats
Only available for Windows devices
It is best suited to YouTube and has no optimized video tools
aTube catcher is a popular converter that allows you to download videos from all over the web and convert them to mp3. It's not just a video converter, as it also functions as a screen recording platform for Windows devices. You can download a copy of the software to your computer. It also offers free DVD templates.
YTD Video Downloader
This video downloader enables increased speed, multiple videos, and unlimited download. It's one of the simplest tools used by millions globally to convert any video length.
Smooth interface without annoying advertisements
Provides free email support
Multi-format compatibility
The free version does not support batch download
This video converter provides rich functionality and incorporates the latest technology with regular updates. It enables downloading videos from multiple supported sites like YouTube, Dailymotion, and Facebook. You can pause and resume downloads, as well as access batch downloading with the paid version.
Wondershare UniConverter
You can use this tool to convert songs and movies to any format and move them across to your mobile devices. It's one of the safest ways when downloading YouTube videos to convert into other formats.
Advanced features to edit videos
There is a free online tool available
It has a highly intuitive user interface
Blu-ray editing is only compatible with the Windows systems
This software is available for both windows and mac devices. Most of its advanced features are available as add-ons. It comes with many editing tools such as an audio recorded, webcam, and screen. The video converter claims to be the fastest between downloading and converting YouTube videos compared to its peers like Winx video converter or video converter ultimate. It also provides a host of free DVD converter templates to use.
SnapDownloader
Snap downloader is a full-blown YouTube converter and downloader for all your video downloading. You can bulk download up to 15 videos simultaneously and search for videos within the platform.
Comes with a user-friendly interface that is easy to use
Convert to 7 different files formats, including mp3 and mp4
Download videos and audio from 8K to 720 p
There is no free tool version
This is one of the most popular YouTube to MP3 converters that delivers the highest audio quality files. It allows you to extract audio and download videos from 720p to 8K. Since it is compatible with over 900 platforms, you won't be stuck with a simple YouTube to mp3 converter tool. It also has a 30-day money-back guarantee if you don't love them as your converters.
VideoProc
Videoproc is an excellent software to convert a YouTube video into an audio track. It's a multifunctional platform for editing videos that can process high-quality videos and convert them into audio.
An easy-to-use interface
Great download speed
Simple features to edit and save videos
The free version is limited
This is a powerful and versatile video processing software to convert videos into audio. It has a simple and instinctive user interface that makes it easy to convert videos into audio. You can use it to adjust video or audio codec and frame rates. This platform also offers access to extra features like video editing, resizing, and trimming any video.
YTop1
YTop1 is a completely ad-free YouTube to mp3 converter that comes with a clean interface. It provides the best quality video files without download limits. You can convert and download videos in any format.
Allows converting unlimited YouTube videos into MP3
You can check for sound quality before downloading the videos
Fast downloading speed
Doesn't allow converting videos into MP3 in batch
This is an open-source platform and free online YouTube to MP3 converting tool. It is easy to use as you just insert the YouTube video URL from video sites into the converter, and you will convert a video into an MP3 version. You can access this tool from any device and can listen to the MP3 version before downloading it, The platform has everything you need from sound quality, video format, download speed, and ease of use
MP3Studio
This platform gives you control over everything from file formats to quality and batch downloads. It comes with a clean interface available on Android, Mac OS, or Windows devices.
Comes with a batch downloading feature to save your time
You can translate the interfacing into two more languages
Offers unlimited video downloads with high-speed
1080 HD videos
The free plan has limited conversions
You must download it to your device
MP3Studio allows converting as many files as you want at one time, including an entire YouTube playlist once. You can also convert your favorite YouTube content into an MP3 version with unlimited downloads. A pre-download preview allows you to check the suitable sound quality. Chose suitable formats from MP3, MP4, and 3GP
YouTubetoMP3
This converter will convert and save videos from YouTube to mp3 format excellently. It has been designed to work as efficiently as possible in converting the music you're interested in.
You can save unlimited playlist videos and MP3 music downloads
It's simple to use with an action-oriented interface
It can merge videos and save downloaded videos in different formats.
This product has a bundled software
This is a flexible converter and user-friendly tool. The high-speed YouTube to mp3 converters provides integration with various third-party apps for a seamless video download and conversion experience. You can send videos from multiple platforms like YouTube, Facebook, Dailymotion, and other formats.
BigConverter
This is a reliable and friendly YouTube to mp3 tool for converting multiple YouTube videos to various formats. You can convert videos from YouTube, Facebook, Instagram, or Dailymotion.
It supports most audio and video formats
High-quality YouTube to the MP3 cutter
Allows saving files in the Dropbox or Microsoft one drive
The download process is slow
It has been annoying ads
This software gives you easy and efficient management of the YouTube to MP3 conversion. Copy the video URL from YouTube that you want to convert and paste it into the converter. You can then choose the required bitrate and format. It lets you trim MP3 videos, cut songs, and make ringtones with ease.
What Is The Best YouTube Video For MP3 Converters?
When looking for the best YouTube to MP3 converters, there are several factors you may want to consider. The most important one is the number of videos you want to convert. Some of the features you to look for in a YouTube to mp3 converter and downloader are audio quality, subtitles, batch download using the video URL, and multiple file format compatibility
Benefits of YouTube Video URL to Mp3 Conversion tools
YouTube to mp3 converting tools provide access to an unlimited free download of files from YouTube. They eliminate restrictions on accessing YouTube files and allow you to create your playlist. Most of these Converters are afraid to use. You can also use this tool to watch video clips without the internet in offline mode. When using the YouTube to MP3 converter, you can convert your favorite playlist and enjoy music whenever you wish to do it.
Why Is Mp3 The Popular Audio Format?
MP3 formats are popular as a convenient way to store music on portable devices. It has become a standard format to exchange files on the web because of its efficient size. MP3 format is supported by all modern browsers, making it the best audio file format for browser compatibility. It also works on almost all playback devices. The files can be as small as 1/10 the size of lossless files. MP3 makes it easy to share music files with friends and offers high quality at lower bitrates.
How Do You Use YouTube to MP3 Converters?
Start by navigating YouTube to find the video inputs you want to convert. Click into the address bar of your browser and copy the entire video URL and paste the link into the converter of your choice. Next, pick the format of your choice because most tools offer different format options for the conversion. You can also select your desired quality, with higher quality downloads taking longer to complete and taking up more space on your device. Finish by clicking on the "download" or "convert" button.
Conclusion
You can convert your favorite videos from YouTube to MP3 online for free. This article has provided a list of the best converters. There are a host of YouTube converters available, free and paid versions, with varying video quality and features. Make sure you review all the YouTube downloaders before deciding which one is the best for you. You will also need to have permission from the creator and copyright holder to download a video when using the converters. Copyright infringement is a punishable offense, so don't use the tool without seeking permission.
Frequently Asked Questions (FAQs)
Can You Download YouTube Videos And Songs On Your Phone?
Yes, you can download your favorite songs and videos on a mobile device and listen offline.
What Is The YouTube To MP3 Converters?
This is an application that enables you to convert YouTube videos into MP3 files. They make it possible to download high-quality mp3 sound files from YouTube using the video URL.
Are Free YouTube To Mp3 Converters Safe?
You can find free converters that are safe. However, check for online reviews before downloading free converters because some are unsafe.
How do you use these converters?
It's a simple process you can do with a click. Search the video on YouTube you want to download, copy the URL of the video, and post it in the converter. You can select the resolution, format, and file size before downloading the video.
What Do You Look For In YouTube To MP3 Converters?
Look for factors such as downloading speed, batch download, file formats and quality, and editing features.
Is It Legal To Convert Youtube Videos To MP3?
It's not illegal to convert your videos from YouTube to MP3. However, make sure you avoid copyright infringement and not download YouTube copyright-protected videos.
ABOUT THE AUTHOR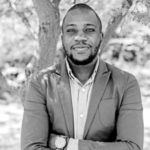 Billy Graham is a Highly skilled copywriter/editor with over 8+ years of experience working for content mills, direct clients, and SEO marketing agencies alike. Possesses extensive expertise in crafting unique copy, exceeding editorial goals, and delivering first-rate client-focused service in results-driven content production. Specialties include gaming, branded content, short-form to long-form copywriting, call-to-action, buying guides, how-to – articles, product reviews, and comparisons, copy editing, proofreading, complete QA, and in-depth research.
ABOUT THE REVIEWER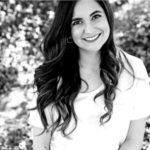 Jazmin Castello holds a Master's degree in Business Management, owns two companies, and has also published a self-help book. When she is not working or writing, she likes to spend time with her family and to travel.
+ 5 sources
Bizreport Advisor adheres to strict editorial integrity standards avoids using tertiary references. We have strict sourcing guidelines and rely on peer-reviewed studies, academic research. To ensure the accuracy of articles in Bizreport, you can read more about the editorial process here.
1.https://www.researchgate.net/publication/254264364_More_than_Audio_on_the_Go_Uses_and_Gratifications_of_MP3_Players. Published 2022. Accessed June 15, 2022.
2. https://www.justice.gov/archives/jm/criminal-resource-manual-1847-criminal-copyright-infringement-17-usc-506a-and-18-usc-2319. Published 2022. Accessed June 15, 2022.
3. Help I, Help Y, Hope C. How to locate the URL of a YouTube video. Computerhope.com. https://www.computerhope.com/issues/ch002162.htm. Published 2022. Accessed June 15, 2022.
4. Change the quality of your video – YouTube Help. Support.google.com. https://support.google.com/youtube/answer/91449?hl=en. Published 2022. Accessed June 15, 2022.
5. How to batch download YouTube Videos?. Techulator. https://www.techulator.com/resources/19805-how-to-batch-download-youtube-videos. Published 2022. Accessed June 15, 2022.