4 Best Free Stock Photos Sites in 2023 Reviews
All products recommended by Bizreport are selected by our editorial team, independent of our parent company. Some of our stories include affiliate links. If you buy something through one of these links, we may earn an affiliate commission.
Adobe Stock Free Collection
Best overall
Unsplash
Best for stunning pictures from professional photographers
Pexels
Best for web or app designers
Photography is an integral part of designs. Since the human brain can process images 60,000 times faster than text, good images are important to grab attention and get your message across. Not everyone knows how to take a good picture but can grab tension. Several websites provide these images for free if you're looking for the best stock photos. You can find tons of quality pictures on the website for free. There is a growing number of stock photo websites with beautiful stock photographs all over the web. This article contains four of the best free stock photo sites to find free stock images for your marketing channels, websites, or social media posts.
4 Top Free Stock Photos Sites In 2023
Features Of the Top Free Stock Photo Websites In 2023
Huge collection of high-resolution images
Excellent quality throughout
Photos, videos, and illustrations
Handy search tool
Photos arranged by theme
Adobe Stock Free Collection
Consistently high-quality photos
Contains video and illustrations
Filters to find the right stock image
Pexels
Consistently high-quality images
User-friendly ranking system
Photos arranged by theme
Pixabay
Large collection of stock photos
There are royalty-free images
Robust search engine to filter photos
4 Best Free Stock Photos Sites In 2023
Adobe Stock Free Collection
This site offers a selection of free pictures and videos with a collection of trending themes. The images are consistently high-quality, and artists are paid for their contributions. You can also find free illustrations, templates, and 3D assets with no attribution required.
Has excellent picture quality throughout
It contains photos, video, and illustrations
They pay a photographer for any content submitted
There are some exemptions to image use.
Find free photos, vectors, and videos courtesy of Adobe, all meeting the same licensing standards as the company's paid content. Adobe is known for its premium stock photos and high price tag backed by Getty Images. However, an Adobe free collection offers a selection of free pictures and video. On this site, you can browse through a curated picture collection of trending themes like nature, landscape, of springtime on this site. Alternatively, check out a collection of illustrations, templates, and 3D assets for your next project. Adobe's standard license terms cover most of the images on this site, which can prevent you from distributing the files. The license terms create products where the value is associated with a picture. There is an excellent selection of filters to help you find exactly the right stock photo. You also won't have to create an Adobe account to download the free pictures. Check a photo's license terms before downloading it to avoid exceptions.
Unsplash
Unsplash offers a large collection of free high-resolution photos. It is home to over 2.5 million beautiful stock photos from a global community of experts. Visit this site for gorgeous editorial-style pictures from individuals hoping to catch someone's eye for future paid work.
Consistently high-quality photography
High-resolution option
There's a mobile application available
Handy search tool
It may require crediting the photographer unlike Life of Pix.
This is the best site for free stock photos released under the Unsplash license. It's a well-curated collection of beautiful photos standard by skilled and experienced photographers. The quality of images on this site is more consistent with high-resolution images used to create some incredible work. All photos are free for whatever use you want with no attribution required. They are ideal for inspiration or gathering resources for projects. The site adds new images to download every day. The photos are categorized into several themes: street life, wild, and shadow. You can create your collections after free signing up with an account. Anyone who creates an account with the site can collect and access photos from their computer. There is also an iOS app that helps find stock pictures you can use for creative work on an iPhone or iPad. You can benefit from a wealth of stylish shots with this website. The site has several categories, such as travel, technology, or athletics, to spark some inspiration while browsing. You can use the search tool if you're looking for an exact picture as it's the fastest way to find a picture if you have little time to check out the collections.
Pexels
Pexels has a well-organized collection of free stock photos and is one of the best curated on the internet. It's the go-to image search for many bloggers and web or app designers with an excellent set of device images that are ideal for displaying interface mockups.
It comprises creative and original images
The pictures are arranged by theme
Consistently high-quality images
It offers UI mockups for designers
Some photos are limited use.
Millions of talented creators share the best stock photographs on Pexels. This is the best place for free stock photos, providing high-quality and completely free images licensed under the Creative Commons Zero license. It's free stock photos and video library where you can download, copy, distribute, and change images licensed by Pexels with no attribution required. Anyone can upload photos to Pexels, with the site's curators picking up the best photos to populate its searchable data collection of public domain images. They have thousands of images hand-picked from photos uploaded by the Pexels community.
The pictures are easily discoverable through the "discover pages." You can search for any specific picture or browse by themes, such as emotions, locations, and pastimes. There's also that category dedicated to Space Photography that looks amazing. Some of the material in this category are from NASA, which requires the image to be used in only specific contexts. For example, you can explore the most viewed images for a head of what resonates with the audience.
Pixabay
The site offers a large collection of high-resolution stock photos, vectors, and art illustrations. It has millions of beautiful public domain photos from the public archives. The stock images on this site comprise startup stock photos for businesses and cover a wide range of topics.
There is a huge collection of high-quality photos
Images cover a wide range of topics
It offers a lot of illustrations and photos
The search filter to determine the correct high-resolution
The quality is variable compared to sites like Life of Pix.
Pixabay has a large database of high-resolution images oriented toward business and marketing. This makes it the best choice for marketers and bloggers. Apart from the images, the site also has illustrations, vector graphics, and a handful of videos. It has over 2.2 million stock videos, photos, and music clips and a strong landscape photography selection backed by Getty Images. This website has royalty-free photos from contributors that you can manipulate and use with no attribution required. Pictures under Pixabay are released under the Pixabay license, which is like the Creative Commons Zero license but is slightly more restrictive.
After finding a suitable free stock photo, you must choose an appropriate resolution and complete a Captcha before downloading the file. You can avoid Captcha by signing up for a free account. Choosing a high resolution is important because some print projects will need a higher resolution than online ones. While the quality is not as consistently high as other sites like New Old Stock, it can help if you can't find the free image you need. Most pictures on Pixabay are safe for work, though you can check the Enable SafeSearch Box to avoid anything explicit appearing in search results when browsing.
Free Stock Image License Types
Most of these photographs are free from copyright restrictions or licensed under the creative commons public domain dedication. Having a Creative Commons Zero license means you can copy, adapt, or distribute the images even for commercial use without requiring the author's consent. Royalty-free image licensing grants you the basic right to use images with no additional costs upon purchase. It provides one end-user with 1-10 seat licenses with no attribution required. However, it doesn't entail the transfer of copyright because the image creator still holds ownership of the image. However, some photos may require attribution or crediting an image. Including a photo credit is an ethical thing to do and a good practice. The attraction is not legally required unless stated otherwise in the licensing agreement.
Usage Rights On Free Stock Photos
Carelessly using someone else work could get in legal and ethical trouble. When using stock photos, you need to understand the usage rights, which include downloading images only from reputable stock photography websites. The right to use a stock picture doesn't entail the transfer of ownership. Royalty-free photos are images that don't require attribution. License terms exempt users from having to credit the author or the stock Photo Agency when using these images. These photos make it easy and free to use their images on your projects with no attribution.
Final Thoughts
Even with brilliant content for your website or blog posts, you need quality images to grab attention and get your message across. Since we all can't be expert photographers, free stock images can help bridge the gap. There is a growing number of sites for stock photography for designers, marketers, and bloggers. You can find the perfect photo that matches your brand, engage site visitors, and encourage further site exploration. This article has discussed the best websites for free stock photos for your projects today.
Frequently Asked Questions (FAQs)
What makes great stock photos?
Resolution is important for your print work, with some standard photo prints requiring a high resolution of at least 640 x 480 pixels. The photo should be as sharp as possible, with no artifacts or noise visible when zoomed in.
How do you know if a stock photo is free to use?
Look for clear descriptions on the stock photo website that indicates whether the photo is commercially allowed to use with no attribution required.
How do you choose the best stock photography sites?
Focus on the most appealing site and browse the range of copyright-free images available until you find something that appeals to you.
How do copyright-free images work?
Some stock photo websites allow you to download images for personal and commercial use. Copyright-free images allow you to modify, edit, and use the image without copyright restrictions. 
What are Creative Commons?
This non-profit organization enables the sharing and use of creativity and knowledge through free legal tools. Different Creative Commons licenses allow you in a photo with no attribution required.
What is royalty-free?
These are images that require paying a one-time fee to obtain the rights to use the image, then you can use them as many times as you like without needing attribution.
ABOUT THE AUTHOR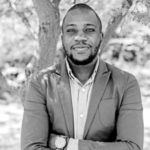 Billy Graham is a Highly skilled copywriter/editor with over 8+ years of experience working for content mills, direct clients, and SEO marketing agencies alike. Possesses extensive expertise in crafting unique copy, exceeding editorial goals, and delivering first-rate client-focused service in results-driven content production. Specialties include gaming, branded content, short-form to long-form copywriting, call-to-action, buying guides, how-to – articles, product reviews, and comparisons, copy editing, proofreading, complete QA, and in-depth research.
ABOUT THE REVIEWER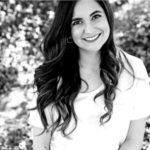 Jazmin Castello holds a Master's degree in Business Management, owns two companies, and has also published a self-help book. When she is not working or writing, she likes to spend time with her family and to travel.
+ 4 sources
Bizreport Advisor adheres to strict editorial integrity standards avoids using tertiary references. We have strict sourcing guidelines and rely on peer-reviewed studies, academic research. To ensure the accuracy of articles in Bizreport, you can read more about the editorial process here.
Stock Photo Licenses Explained – Web Guide. Web Guide. Published March 15, 2021. Accessed June 20, 2022. https://www.med.unc.edu/webguide/userguide/media/stock-photo-licenses-explained/
Unsplash. License | Unsplash. Unsplash.com. Published 2022. Accessed June 20, 2022. https://unsplash.com/license
What is Stock Photo Rights Management? – MerlinOne. MerlinOne. Published August 2, 2018. Accessed June 20, 2022. https://merlinone.com/what-is-stock-photo-rights-management/
The Intellectual Property Wiki is designed to encourage collaboration among our members and contributors in developing a common resource of knowledge about Intellectual Property (including trademark, copyright, etc.), privacy and private property rights that you need to be aware of any time you are creating or submitting content. It is important to understand that the information contained in this Wiki will change as often as new information comes to our attention— Intellectual Property rules are a constantly moving target. Remember that there is no replacement for your own due diligence whenever IP is a factor in your work. We must ask that you keep in mind that the information contained here is not intended to be a complete understanding of applicable IP issues. Your use of this Wiki is provided on an "as is" basis without warranty of any kind, and Getty Images/iStock does not represent or warrant that the information contained here is complete or accurate or free from error. It is also important to understand that the application of the information in the Wiki may differ depending on how the content is licensed (royalty free, rights managed, editorial or otherwise) and the context in which your content is used. | Intellectual Property Wiki. Gettyimages.com. Published 2022. Accessed June 20, 2022. https://wiki.gettyimages.com/