Best eCommerce Website Builder: Top 5 Compared 2023
All products recommended by Bizreport are selected by our editorial team, independent of our parent company. Some of our stories include affiliate links. If you buy something through one of these links, we may earn an affiliate commission.
Zyro
Editor's Choice
GoDaddy
Best for businesses looking for reliability
Jimdo
Best for building sites quickly
eCommerce website builders offer business owners and entrepreneurs an easy way to create and launch websites and online stores. In recent years, these platforms have become so good that most start-ups can create their own site without having to hire a developer at all.
In 2023, having an online presence is crucial for any business, and if you still haven't taken that step, then you have to consider it. By having one, you will have an opportunity to grow your venture while having a backup plan in case something goes wrong with your physical location.
In this article, we will be discussing some of the most popular website builders. We will be taking a look at all the features they offer, their pricing plans, and how easy to use they are. Upon reviewing them, we will try to give you our top picks and what type of business they're best suited for. So get ready, and let's get started.
Top 5 Best eCommerce Website Builder
Features Of The Best eCommerce Website Builder: Zyro
Tons of helpful A.I. tools, including a heatmap and a content creator,
Supports great website performance
Has tons of affordable plans
It offers many customizable designs and templates.
Top 5 Best eCommerce Website Builders Compared 2023
Zyro
Zyro is a website builder that's focused on offering fast and affordable services. It's the best choice for entrepreneurs and small business owners looking to move their businesses online. It has two plans that are aimed toward eCommerce store owners – eCommerce and eCommerce Plus.
Beginner-friendly thanks to its easy to use editor
It offers many versatile templates and designs
Has useful A.I. tools that help you create a better user experience
No blog post scheduling is available
Customer support can be improved
Some of their features include e-mail notifications, shipping and tax management, order tracking, discount coupons, and many others. Zyro also gives you a way to optimize the speed of your website with Cloudflare and, at the same time, implement responsive templates and designs. Along with that, for the more non-tech savvy folks, there are A.I. tools that help them build the website.
GoDaddy
GoDaddy is obviously a great provider of domain services. However, the question remains – is it suitable for web hosting? And the short answer is: yes, it is.
Free domain is included
Reliable server performance all around the world
Easy to use interface
High prices for all plans
Template designs could be better
If you're just starting to use website builders and you want an affordable and reliable partner, then GoDaddy is just the service for you. Not only does it offer an easy-to-use editor, but it also has a 24/7 support team, free or affordable domains, and incredibly reliable servers.
Along with that, GoDaddy offers frequent site security monitoring, SSL certificates, and other add ons that will make your website even more secure.
Jimdo
Jimdo is a great website builder if you're looking to create a page as quickly as possible. Their editor is incredibly modern as it falls under a new category of AI-based website builders that make the whole process a lot easier and quicker than it usually is when you have to do everything on your own.
Attractive, modern designs
Fast loading times
Offers both a desktop and a mobile version for all sites
Has limited features
Lacks SEO optimization capabilities
Along with that, Jimdo has four plans that range in price from free to unlimited; however, even their most expensive plan is reasonably affordable compared to the other website builders on the market.
Weebly
Weebly is an excellent platform for all store owners that want to take their online business to the next level. It enables you to create a site that's fast, safe, and well-designed, thanks to its top features that usually can't be found in other website builders.
It has a website speed optimization feature
Offers SSL encryption for your domain
Shipping and tax calculator available
No integrations with other platforms
Additional fees for technical support
Along with that, Weebly lets you add tons of features to your site, such as a shipping and tax calculator, online translator, membership plans, and more.
Furthermore, the platform has four fairly-priced plans that will allow you to use it without having to spend half your budget.
Wix
Wix is the best eCommerce website builder for all those of you who want to have a ton of design flexibility while still working with a simple editor that automates large parts of the website creation process.
An intuitive, easy-to-use editor that's great for non-technical users
Many modern design templates
Offers website backup
Costly plans
No real template customization is available
With Wix, you can choose from more than 500 design templates that have multiple layouts and customization options so that you can ensure that your business has its own unique look that separates it from the competition.
Along with that, Wix has a very intuitive user interface that's easy to understand even for non-technical business owners who just want to create a store in a few minutes.
How to Find the Best eCommerce Website Builder For You
Now that we've taken a look at some of the best eCommerce website builder platforms available, let's dive deep into what you need to look for when choosing site builders.
Price
If you're a small business or a young entrepreneur, it's likely that you don't have a ton of money to spend on building an online store. So it makes sense to look for the most affordable eCommerce website builder as you don't want to be spending tons of dollars on transaction fees.
That's why the first thing you should do is set a budget – how much are you willing to spend on an eCommerce builder. Once you have a number and you know how much you can give per month, you can start looking for an eCommerce platform that has pricing options fit for you.
Finally, before settling on a particular eCommerce website builder, check out all the hidden fees you might have to pay and all the tools they offer that might cost extra. Once one specific eCommerce website builder fits your bill, you can begin creating your online store.
Ease of Use
The whole point of using an eCommerce site builder is for it to be easy and straightforward to use for beginners and non-technical users. And even though most eCommerce website builders don't require you to have any coding skills, some platforms are more difficult to use than others.
So when you're looking for the best site builder, you have to look at all the eCommerce features it offers and how easy it is for you to implement them. You want to ensure you have a drag and drop builder and an intuitive editor that makes it easy to start an online store in minutes.
Customization
You don't want to miss out on some essential features when choosing one of the many eCommerce platforms offered on the market today. One of those is the ability to customize the look and feel of your online store.
Some builders, however, are more focused on ease of use and don't allow you to touch up any of the details, and you might want to avoid them, especially if you're focused on growing your online store in the future.
Themes and Templates
The design really matters nowadays. We are so used to looking at aesthetically pleasing websites that if we see something that just doesn't look good, we tend to think it's not professional or can't be trusted. So if you want to have a successful eCommerce business, you have to make sure your site can compete with those at the very top of the market.
That's why when looking for a platform to use, you should make sure that it has tons of different themes and designs you can use and customize to fit the style of your company.
Additional Considerations
Along with all the features we just discussed, there are a few additional ones you might want to consider when starting your own online store:
Blogging tools – if a platform has this extra, it can make it easier for you to optimize your SEO and market your business.
Social media marketing tools – everyone is on Instagram, TikTok, and Twitter these days, so if you have quick access to these tools from your website, that could largely benefit your sales.
Inventory management – Being able to check how many items you have left and which ones are in high demand can be beneficial for any online store.
Payment options – People like to purchase products online by using their cards. Along with that, online payments through multiple channels like Apple Pay and Google Pay are becoming more and more popular, so having that option might be useful for your online sales.
Sales features – Things like abandoned cart recovery, Google shopping, and others will make it easier to sell online.
Conclusion
It's challenging to determine the best eCommerce website builder; however, our team's top choice is Zyro. It's a good platform that's easy to use, affordable, and lets anyone build an eCommerce site in minutes, even if they lack technical skills.
That being said, which platform you choose to use for your own website depends on the eCommerce functionality that's most important to you.
Frequently Asked Questions (FAQs)
Do I need to Use a Website Builder to Create an Online Store?
Technically, you can create a web store without having to use a website builder. However, it will make your job a lot more complex, and you will likely need to hire a developer for the job, which is going to make the entire website creation a lot more expensive.
What is the Best Website Builder?
Our team's pick for the best eCommerce builder falls to Zyro – an intuitive platform with a built-in A.I. editor and tons of design options that enable you to create online stores that are fast, reliable, and aesthetically pleasing.
Do I Need My Own Custom Domain Name?
You don't need to have a domain name specifically for your company to start an online store. However, it certainly makes a difference when you want to begin marketing your business and want customers to recognize your brand.
Are There Hidden Costs When Building a Website?
Unfortunately, there are hidden fees that you will have to pay, but they come in the form of e-mail marketing services, payment services, and other features that aren't included in any business basic plan.
ABOUT THE AUTHOR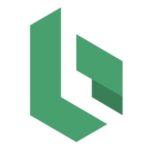 ABOUT THE REVIEWER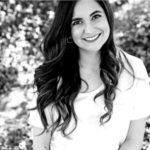 Jazmin Castello holds a Master's degree in Business Management, owns two companies, and has also published a self-help book. When she is not working or writing, she likes to spend time with her family and to travel.
+ 1 sources
Bizreport Advisor adheres to strict editorial integrity standards avoids using tertiary references. We have strict sourcing guidelines and rely on peer-reviewed studies, academic research. To ensure the accuracy of articles in Bizreport, you can read more about the editorial process here.
Ghandour, A., Benwell, G.L., Deans, K.R. and Pillai, P. (2022). Measuring eCommerce website success. Otago.ac.nz. [online] Available at: https://ourarchive.otago.ac.nz/handle/10523/1923 [Accessed 1 Apr. 2022].