5 Best Digital Marketing Agency Review In 2023
All products recommended by Bizreport are selected by our editorial team, independent of our parent company. Some of our stories include affiliate links. If you buy something through one of these links, we may earn an affiliate commission.
WebFX
Best overall digital marketing agency
Silverback Strategies
Best agency for mid- to enterprise-level businesses
Ignite Visibility
Best for managing your online reputation
Digital marketing has become an integral function of all businesses. Digital marketing agencies play a core role in delivering growth and expertise for businesses by offering many services. They understand why every aspect of digital marketing and how it can contribute to an organization's goals. The right digital marketing agency can help you get the maximum ROI and reach the right audience. Knowing the best agency can be challenging with thousands of online marketing companies in the USA today. If you need the best agency for your marketing needs, you've come to the right place. This article discusses the best digital marketing companies you can consider for your marketing needs.
5 Best Digital Marketing Agency Review In 2023
Features Of Best Rated Digital Marketing Agency
A full-time digital marketing agency may offer logo design and web design services. It has a web design and development team that use a proactive approach to problem-solving. The top digital marketing agencies also provide comprehensive video services and search engine optimization across all social media networks. Here are the features of the best marketing agency:
Social media marketing
Email Marketing
Website design
Website development
Search engine optimization
Reputation management
Amazon Media management
PPC management
Top 5 Best Digital Marketing Agency October 2023
The United States is home to many digital marketing companies offering a full spectrum of online services. With an emphasis on creating digital solutions, the agencies offer services like social media marketing, custom software, and web development. They can also help create a comprehensive digital campaign and identify clients' requirements and expectations. Here are some of the top digital marketing firms you can find in the United States.
WebFX
WebFX is a full-service internet marketing company that provides effective web marketing solutions to help mid and large firms improve their online presence. It's a performance-focused agency whose services are designed to increase leads and sales.
It provides location-based SEO
Dedicated account manager and in-depth monthly reports
It offers a complete set of services, including content creation
There's an ROI dashboard that shows how much you earn compared to the money you spend
It's not upfront about pricing for advertising spend
It's a bit expensive compared to other agencies
This agency creates custom shortages for their clients based on their needs and goals. It's a search engine optimization agency that provides web design and development services. As a full-service web design company, the agency works on all types of products that involve design development and marketing. It has a team of award-winning marketers, designers, and developers who know what it takes to create digital marketing solutions and get real results. The main mission of this agency is to help clients succeed in digital marketing. It is the most proven and trusted digital marketing partner on the market that focuses on the metrics that remain the most, as leads and revenue generated.
Silverback Strategies
Silverback Strategies is a digital marketing agency providing support to improve your online performance. Their marketing team provides services to mid-market and enterprise businesses, specializing in SEO, social media marketing, web design, and performance marketing.
They have a proven history of successful marketing campaigns
It provides influencer marketing services
Online marketing encompasses search engine optimization
A custom dashboard that allows clients to scale their digital marketing campaigns
No Amazon SEO, unlike WebFX
This is a high-performing search and social marketing agency and one of the fastest-growing companies in the United States. Since its formation, it has provided digital strategy, social media marketing, and SEO support. The agency works with businesses across various industries, including education, food and beverage, medical, professional services, non-profits, and real estate. The agency provides a powerful technology-driven approach that stimulates the campaign's results. They use their expertise to create growth-oriented strategies for clients. Silverback Strategies' award-winning culture fosters an environment where developers and marketing experts work closely to provide innovative campaigns that drive traffic and sales. They maximize digital marketing strategies to support purpose-driven businesses in realizing their potential.
Ignite Visibility
Ignite Visibility is a full-service marketing agency that offers comprehensive marketing services. It's one of the highest awarded agencies in the industry, specializing in digital marketing strategy, email marketing, social media, and SEO.
It provides a dedicated account manager and in-depth monthly reports
Office location-based SEO
There's an almost complete set of services for building your small business's online presence
There's no minimum contract length
There are extra fees for add-on services
No project pricing
This is an award-winning agency with comprehensive solutions to build a positive online brand presence. It offers several services such as brand reputation, social media management, SEO, and website design. The mission is to provide the most effective digital marketing solutions in the industry and achieve a high-touch customer experience. Ignite Visibility marketing strategies can help you gain and retain customers and grow your company. Ignite Visibility is great for eCommerce businesses and has used the same strategies for clients to grow their businesses. Their standout feature is the ability to create a clear strategic roadmap and execute a successful marketing campaign.
SEO Brand
SEO Brand is one of the highest recommended agencies and the top digital marketing company. It has focused on technology-infused SEO to help small and medium brands.
The agency specializes in web development
It provides digital strategy and SEO support.
There are industry experts for each service
It facilitates the development of mobile apps alongside software development
There is no per-project pricing
No business listing scans
The firm is one of the most trusted digital marketing companies serving small- to medium-sized companies. It's a data-driven growth agency that aims to bring 10 times Return On Investment (ROI) for its clients. For a long time, the company has provided digital strategy and content marketing for its clients. It provides content marketing, website development, public relations, and blog management services. It also offers Amazon-specific services that help clients get found on Amazon through comprehensive keyword analysis and informed product descriptions. The agency helps create an effective and scalable business campaign for start-ups to grow faster. They have experts who know how to play with numbers and turn them into conversion boosters.
Smart Sites
Smart Sites is America's number one rated digital agency. It's obsessed with getting clients a measurable ROI and generating leads with Google Ads.
They have helped many clients launch websites
It gives every client a dedicated client manager
It helps clients with every aspect of the website and digital marketing strategies
They have an experienced in-house team that helps design and develop websites
You'll be charged a lot of money for their high-level service
They don't have content writing services
This digital advertising and PPC management company specializes in display advertising and content marketing tools. It focuses on search engine marketing and social media advertising using the most relevant social media marketing strategies. The digital marketing company helps its clients get more awareness by creating exclusive brand strategies through dynamic digital marketing. It is one of the top companies offering varied services. They have an in-house team that can design and develop a website, optimize SEO content, and organizes PPC campaigns to help drive traffic to your website. For a long time, the agency has provided digital strategy alongside all the services needed, from branding and awareness to performance marketing. The relentless focus on clients has made them the fastest-growing marketing agency in the country.
What do digital marketing agencies do?
Top digital marketing companies help businesses promote or advertise their products or services over the internet. They have a team of marketing, design, and video production experts who provide a variety of marketing strategies. These strategies include email marketing, social media marketing, content marketing, pay-per-click advertising, website development, search engine optimization, and video marketing. A marketing agency will grow beyond traditional forms by offering many online services like social media marketing and search engine optimization.
What is a Digital Marketing Campaign?
This is a small, more focused set of activities to promote a specific product or service.
It refers to the promotion or advertisement of your product or service via the internet. In recent years, there's been an increase in clients seeking digital strategy through SEO and Google Ads. Most social media platforms offer space to post short video narratives and boost user engagement.
How to Select The Right Digital Marketing Agency for Your Business
The best agency is a professional development company that meets your needs. It should understand and articulate your brand while having unique standard features and services that appeal to your marketing objectives. Find a digital agency with similar core values and company culture, and understand their pricing compared to your budget. They should have expertise in the online marketing areas you're looking to implement and be genuinely invested in your success. The agency should also be able to create a clear strategic roadmap and execute it on time.
What Are The Best Digital Marketing Agencies?
The best digital agencies deliver excellent SEO services, email marketing, paid media, and everything needed to take a marketing strategy to the next level. They provide a wide range of services and assist businesses of any size with creative and marketing initiatives. Therefore, the best digital marketing company will bring full impact across all marketing channels and empower you to focus on what matters most. They can also help build and market mobile start-up apps.
What Digital Marketing Services Do Businesses Seek?
Most businesses want to conduct a technical SEO audit of their website and retarget social media ads. They also look for content development, marketing automation, traffic analysis, brand management, and link-building services. Digital agencies mostly specialize in all things digital, including web, mobile app development, and software design. The agencies specialize in leaving an imprint using focused content, branding, and magnifying on social media presence. They work on social media campaigns and persona targeting with a transparent approach to SEO services.
What's The Average Cost of a Digital Marketing Agency?
Most digital marketing agencies charge between $100 and $300 for the services. The fee often depends on the scope and complexity of the project. They may charge a cheaper fee by entering a monthly agreement or a longer contract. For example, the pricing for Mad Fish Digital services starts at $400 per month, and you get a free consultation. Consider the services included in the contract before signing. Also, look at the experience of a marketing agency in solving business growth or marketing problems.
Final Thoughts
Digital marketing is overtaking traditional advertising through social media and targeted ads. They make it possible to interact with specific audiences. In today's digital marketplace, customers e are most likely to trust a company with a digital footprint. Digital marketing is an effective way to implement effective marketing techniques such as social media marketing or content marketing. This article has discussed the top agencies that can help you explore the untapped market, add credibility to your product, and strengthen your market feasibility.
Frequently Asked Questions (FAQs)
What is digital marketing?
Digital marketing may consist of different marketing strategies such as website design and development, search engine optimization, content marketing, and social media marketing.
What does a digital marketing agency do?
They go far beyond traditional marketing by providing many services like social media marketing, email marketing services, and SEO
What's the average cost of a digital marketing agency?
Digital marketing companies charge between $100 and $300 for the services. However, this depends on the scope and complexity of the project.
What makes a top digital marketing firm?
The best marketing firms globally share key qualities that prove they can help brands grow online successfully.
What are the key factors to consider when hiring a digital marketing company?
Look for a digital marketing company with experience in the industry. Ask for examples of past work and how often they can meet with you.
What are the top digital marketing services?
Some of the top services include online marketing, SEO, web design, and web development.
ABOUT THE AUTHOR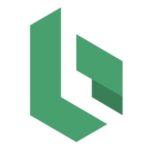 ABOUT THE REVIEWER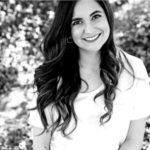 Jazmin Castello holds a Master's degree in Business Management, owns two companies, and has also published a self-help book. When she is not working or writing, she likes to spend time with her family and to travel.