Top 10 Best Credit Cards – Comparison & Reviews 2022
All products recommended by Bizreport are selected by our editorial team, independent of our parent company. Some of our stories include affiliate links. If you buy something through one of these links, we may earn an affiliate commission.
Getting the best credit cards is not always easy. Sometimes you have to do a lot more research to find out more about credit cards before settling for one. Also, sometimes you can decide to get more than one credit card so that each can cater to your different needs.
We have highlighted different credit cards you could use for your various purchases. Ensure to read and understand the pros and cons of each card before applying.
Top 10 Best Credit Cards 2022
Top 10 Best Credit Cards – Comparison & Reviews October 2022
Citi® Double Cash Card
It is considered among the best credit cards because of the many benefits you get while using it. An example is that you can earn 2% cashback on each purchase, and you also get unlimited 1% cash back whenever you buy something using a credit card.
People will also enjoy it for having the 0% intro APR on the balance transfers for the first 18 months after account opening. After the grace period is over, you will then face an APR rate of 13.99% to 23.99%. This is mostly based on creditworthiness.
Keep in mind that the balance transfers will not earn you cashback. Ensure that you pay off the entire balance on the due date to avoid accruing interest. You can expect a balance transfer fee of 3% or $5 of the amount being transferred, whichever is greater between the two.
Chase Sapphire Preferred® Card
It is recommended that you also consider more credit cards from Chase. This is another good example of a credit card that can suit your lifestyle and spending habits. The best part is that you get impressive bonus points when you spend $4,000 within three months from account opening. You also get to redeem $750 through the Chase Ultimate Rewards system.
Other than the membership rewards points, you would also get hotel credit, travel credit, and much more. Essentially, you get the best points when you keep using your credit card.
Another benefit of the card is that you can still enjoy unlimited delivery with zero fees. This ensures you can use services such as DashPass and DoorDash without worrying about the delivery fees. Make sure to check the company website to see if the offer is still available.
Chase Freedom Flex?
Unlike some other options for credit cards, this one will give you a nice bonus to enjoy. The bonus can be $200 so long as you spend $500 in the first 3 months from account opening. This should make more people consider spending more money to earn the bonus.
The ability to earn cashback makes the card also worth considering. You can earn 5% cashback when you make purchases on grocery and other in-store purchases. You also get the same amount of cashback when you spend the money on other eligible categories. See the website for more details on these categories.
People often like the credit card for having 0% intro APR for the first 15 months. Then later, the ARP will range from 14.99% to 23.74%. Also, there is no annual fee, an enticing option to have for a credit card.
American Express® Gold Card
This may be a popular choice for those who have used the Rose or Rose Gold designed credit card before. One thing that stands out should be that you earn 60,000 membership rewards points, which will be reflected in your account once you've spent $4,000 on the eligible purchases within the first six months from account opening.
There are more ways to improve your earnings of cash rewards. You can multiply the rewards up to four times when you make purchases at restaurants and takeout joints. You get more of the same when you use the card to purchase flights. So, you can generally earn more cashback as you continue using the card.
The card is for anyone with a good credit score. So, give it a try to see if you can be approved for the card. Note that the annual fee is not too high to discourage you from getting the card. With no foreign transaction fee, it appeals to more people seeking such a credit card.
Chase Sapphire Reserve®
Chase offers some of the best bonus options. For this credit card, you will earn a bonus of 50,000 travel rewards points. This is only after spending at least $4,000 on different purchases within the first 3 months of opening the account. You get to redeem them through the Chase Ultimate Reward system.
This would generally be a great credit card for those who love to travel because you can multiply your points whether you air travel or purchase car rentals. It is the same for hotel bookings too. Even those who love to dine will also increase the points threefold.
You will need an excellent credit score of 750 to 850 to get this card. You will generally enjoy the affordable foreign transaction fees you get with the card. So, you can always make your purchases with ease. Although the annual fee is high, most people find it manageable.
The Platinum Card® from American Express
Like some other credit cards, we find that this one has some great rewards too, including earning membership reward points within the first 6 months of card membership. These membership rewards points can also be used in other purchases later, such as grocery store purchases.
You will generally increase your points based on how you use the card. The reward dollars can be earned through spending at restaurants and other places. The same rewards are available when you use a credit card with major airlines.
The company reports the progress of using the credit card to the three major credit bureaus. The aim is to help you improve your credit score. You are likely to experience reduced service fees from other card issuers with a good credit score.
Delta SkyMiles® Reserve American Express Card
Like other credit cards on the list, you can expect this credit card to have impressive offers. Here, you can get as many as 80,000 bonus miles after spending $5,000. You should know that you need to do this within the first 3 months from account opening. Other similar rewards are offered from this company, check the website for more offers.
Those who use the card to purchase flights will be given complimentary access to the Delta Sky Club. More reason to travel on Delta flights. Use the credit card to purchase the tickets.
Unfortunately, there is no 0% intro APR, but its regular APR is within the normal rate, which makes it a great choice overall. Anyone who uses this card to purchase a flight ticket qualifies for lost luggage insurance, one of the other benefits of this card.
So long as your credit history is good, you can get the card. It requires a credit score between 700 to 749.
United Club? Infinite Card
When others are charging a lot on foreign transaction fees, you will find this credit card has no foreign transaction fee. Worldwide purchases become easy without exorbitant fees.
You will also like that you get 75,000 bonus miles. This drives more people to consider applying for this credit card. You still earn more bonus miles each time you use the card on eligible purchases. Also, the balance transfer fee is not too high.
There is also a 25% statement credit when you use the card to purchase food, beverages, and other categories, details on the website.
Your first and second pieces of luggage are checked for free whenever you pay for a flight using the card. More reason to get this card.
World of Hyatt Credit Card
You will also find this as a great choice among the different credit cards available. With the credit card, you'll earn 30,000 bonus points when you spend $3,000, within the first 3 months from account opening. You also qualify for more bonus points when you spend on items in specific categories. These recommendations come from the card issuer.
This credit card is for people with good to excellent credit scores. We are talking about scores from 700 to 749. Also, you may find your annual fees being among the cheapest on the list.
The company also promises a 25% cashback on statement credit when purchasing food, beverages, and Wi-Fi while using the credit card. This needs to be done while on a United-Operated flight.
Hilton Honors Aspire Card from American Express
Anyone who frequently uses hotels should definitely consider this credit card. Unlike other credit cards, this one offers an impressive 150,000 Hilton Honors bonus points after spending $4,000 within the first three months of account opening. For those who love to travel, this is a good card.
The users of the credit card will also like the car rental loss plus damage loss feature attached to this card. There is also the premium global assist hotline attached to the card. This means you get 24-7 medical, financial, and legal consultation as a cardmember.
The card offers up to a $600 statement credit. The APR is similar to other card issuers, which makes the card affordable to be used by many people.
How Do Credit Cards Work?
Before you can settle for a credit card, it makes sense to understand how it works. That is what we look at quickly under this section.
Credit cards are, as we know, can easily be used for making purchases online or in stores. People use them to pay bills too. When initiating a transaction, the details are sent to the bank of the receiver then there is an authorization from the credit card network to allow the transaction to occur. The card issuer can decide to approve or decline such a transaction.
Credit card companies offer a grace period. This is the period when you make a purchase and when the payment is due on the statement. When you pay the bill on time in full, you do not get any charges because of the grace period.
However, if you carry the balance from one month to another, then the card issuer will charge interest. That is now how you end up with the annual percentage rate, also known as APR. This rate reflects the average cost of carrying the balance forward on an annual basis. The APR will include the interest rate of the credit card plus any additional costs of using the card.
Most of the credit cards in the market will have a variable APR. It will be varied based on the repayment of the charges on your card.
How To Choose a Credit Card
Annual Fee
Not all credit cards charge an annual fee. However, those who add this charge to the credit card would give the user rewards and other vital perks to make it worth getting.
Other Fees
You should also consider what other fees are available with the credit card. You might notice that some will have fees such as balance transfer fees. Some can charge account opening fees and more. You do not want a card issuer with too many fees.
Interest Rates
Sometimes you might want to carry a balance on your credit card. However, you need to be aware of the APR too. The more you carry forward a balance, the more costly it can get to use the credit card. This can lead to ballooning of the balance, which limits your purchasing power. We recommend finding good deals on interest rates always.
Rewards
What are the rewards that the card issuer is giving you? Look at the list of rewards that come with the credit card before making up your mind. Also, the rewards should be relevant to you. Let us say you do not have a car, so a card with rewards on spending on gas will not apply to you. Always keep relevance in mind.
Perks
You will also have to consider what other perks you get with a credit card are out of the norm. You may get some offering exclusive airport lounge accessibility or free checked baggage if you have a premium travel card. So, review the card's features to see what more perks you can get for everyday purchases too.
Credit-Building Help
Yes, a person can get a credit card to help improve their credit profile with time. These are mostly secured cards. With such cards, the card issuer will make timely reports to the three major credit bureaus about your spending and payments so that your credit score can improve over time.
With a good positive payment history, you can get better deals on credit cards in the future.
Conclusion
The choice of credit card should be based on a person's needs. You need a credit card that can suit your lifestyle and also be easier to maintain consistent payments generally. No one wants to end up with a higher APR on their card.
Also, look at the perks you get with each card. Since it will be something you are paying for each month, you could also use more perks rather than the usual rewards of a credit card. You should also only get one from a top-rated and reputable card issuer.
Frequently Asked Questions (FAQs)
ABOUT THE AUTHOR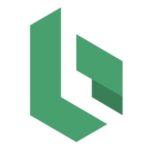 ABOUT THE REVIEWER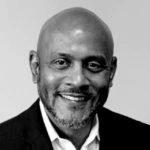 He is an organized and creative thinking sales management professional with experience in outside and inside sales in various markets. Working as freelancer in the Greater Boston Market, he moved to St. Louis and became an Account Executive, then a Sales Manager managing and coaching 12 sales reps covering a nationwide territory. He has developed his team with a combination of consultative selling and value before price coaching mindset which has won him a President's Cup and many other financially rewarding awards at RICOH. His most recent role as a Continuous Improvement Manager provided insight into the importance of delivering a quality product in alignment with the value and reputation of his organization. It further enhances the aspect of selling on value as opposed to price.
+ 1 sources
Bizreport Advisor adheres to strict editorial integrity standards avoids using tertiary references. We have strict sourcing guidelines and rely on peer-reviewed studies, academic research. To ensure the accuracy of articles in Bizreport, you can read more about the editorial process here.
Park, S. (1997). Effects of price competition in the credit card industry. Economics Letters, [online] 57(1), pp.79–85. Available at: https://www.sciencedirect.com/science/article/abs/pii/S0165176597818836 [Accessed 20 Feb. 2022].