Best Credit Card For Shipping Purchases 2023
All products recommended by Bizreport are selected by our editorial team, independent of our parent company. Some of our stories include affiliate links. If you buy something through one of these links, we may earn an affiliate commission.
Even the most accomplished business owners worry about finances — any way to make more money is always desirable, which is why you should learn about and use all of the resources available to help you earn more money for your business.
One option to make these additional earnings is to use a reward business credit card that allows you to leverage your expenditure by offering points for every dollar you spend.
Your business may be wasting a lot of time packaging, weighing, and shipping costs are likely to be high. We will go over five top options featuring tier system reward cards for your company.
We will detail how you can start earning money with these cards on all of your shipping expenses and the benefits that each of these cards has to offer.
5 Best Credit Card For Shipping Purchases 2023
Features Of The Best American Express® Business Gold Card
The American Express® Business Gold card, which grabs our top position for the best business credit card for your business when it comes to shipping, comes with a slew of amazing benefits; the following are just a few of them.
4X membership rewards
Enrolment offers/bonuses
25% points back airline bonus
No foreign transaction charges
5 Best Credit Card For Shipping Purchases In 2023
American Express® Business Gold Card
American Express® Business Gold Card sticks out because it's possible to customize the rewards program to pick spending classes depending on how you operate your business.
Its selling pitch is a limited-time welcome offer of membership incentives after spending $10,000 on approved goods.
4X membership rewards
Enrolment offers/bonuses
25% points back airline bonus
No foreign transaction charges
Considerably high annual fees
Limited intro offer that lasts for three months
With this business credit card, you will get 4x points for every dollar you spend on two areas where your business has the highest expenditure every month, one of which is, of course, shipping.
You may also take advantage of a great introductory promotion in which you can earn 70,000 Membership Rewards® points if you spend $10,000 on qualifying purchases within the initial three months.
Aside from shipping, you may earn 4x points by purchasing items from these categories: airlines, advertising, gas stations, restaurants, and technology purchases from chosen suppliers.
However, keep in mind that while this card allows you to pay for qualified items over time, you are required to pay your debt wholly every month. Therefore, you will need to think about your cash flow while making this decision.
The advantage of this card is that you may earn large rewards for your shipping charges as well as one other area, allowing for some flexible benefits for your company.
Ink Business Preferred® Credit Card
This Ink Business Unlimited® Credit Card is a great alternative for small businesses because of its simple earning rate and no annual fees.
On every dollar spent on shipping, the card rewards a cashback of 1.5%, with no cap on how much you can earn.
Exceptional welcome bonus
Flexible redemption options
Earn 3 points per $1 for first $150,000
No foreign transaction charges
Employees' cards for free
Lacks into APR
Has annual fees
This business credit card is ideal for those who enjoy traveling since it offers 3X travel rewards points on the first $150,000 spent on some of the most frequent small business expenses, such as travel and shipping. On all other purchases, users gain 1 point for each $1 spent.
This card rewards a substantial 100,000-point welcome bonus if your expenditure gets to $15,000 within the initial three months after you open an account.
When it is time to use your points to plan your next trip, you'll be able to take advantage of travel advantages like no foreign transaction fees, vehicle rental collision waiver, & trip cancellation insurance.
Although there is a $95 annual fee for this card, if you frequently travel for work or recreation, you may probably balance this cost by making full use of the travel benefits and welcome bonus. Additionally, employee cards are provided free of charge.
American Express Blue Business Cash™ Card
The American Express Blue Business Cash™ Card, sticks out as a no-fee alternative to the American Express® Business Gold Card card to let your company earn on shipping purchases without restrictions.
Lacks annual fees
Open reward policy
Great cash rewards of 2% cashback
Zero intro APR for the first 12 months
Extended warranties and purchase protection
The 2% cashback is limited to the first $50,000 in purchases made each year (1 percent after that).
This business credit card provides a versatile reward program that may be used in various ways, including shipping.
You may use this card to receive cashback on all of your shipping purchases, up to 2% on all qualified purchases, and a maximum of $50,000 per year. You will get 1% cashback on all eligible transactions after this point.
With the Blue Business Cash card, you will also save a lot of money by taking advantage of the extended 0% initial APR period and no annual fees.
This card includes a 12-month 0% intro APR on purchases, during which you can have the balance carried for several months without paying interest
The Blue Business® Plus Credit Card from American Express
The Blue Business® Plus, Credit Card from American Express, stands out from other American Express business credit cards with its excellent open reward policy and a zero percent intro-APR period on everyday purchases for the initial year of membership.
Zero intro purchase APR
Zero annual fees
High rewards rate
Overlimit fees are not applied
There are no travel rewards and expense limits are in effect
Other perks of this business credit card include additional membership reward points earned from each employee's card.
You may have up to 99 employee cards, with 2x points on daily business expenditures, 2x points on the initial $50000 that you spend yearly, and 1x points on anything else.
More significantly, this business credit card will provide you with more purchasing power, allowing you to go above your credit limit.
The disadvantage of this business credit card is that it requires you to pay 2.7 percent foreign transaction fees.
Capital One Spark Classic
Capital One® Spark® Classic business credit card stands out as a great alternative for business owners with ordinary credit ratings who wish to qualify for a more powerful business card without sacrificing rewards in the future. There are no yearly fees or employee card costs.
No foreign transaction fees
Straightforward rewards program
2% cashback on all purchases
Lack of intro APR and balance transfers
The Capital One Spark Cash for Business card is an easy-to-use card with no frills. The best part about this card is that you know precisely what you'll get: 2% cashback on all purchases, which you can use as a statement credit or a check.
While it doesn't have the best rewards or cashback rate of our top five cards, it does provide limitless cashback, no foreign transaction fees, and a sign-up bonus. This card's combination of characteristics makes it an excellent choice for small business owners.
How to Apply For Business Credit Card
Business credit cards and personal credit cards display a lot of similarities. And the offers that you can get from these cards can be categorized as shown below:
Points offer: For every dollar spent, you will be awarded points.
Cashback: A percentage of the entire amount of your shipping expenditures given to you.
Miles offers: For the money spent on qualified purchases, you earn a specified amount of miles.
Intro APR[1]: Charges that apply on purchases and balance transfers for a specific period.
To get a business credit card, take these steps: Check your credit score[2], do some due diligence on your points, and then apply.
You can submit your application once you have determined your personal and business credit scores and decided which sort of card you want and which credit card provider you want to use. To make the process go more smoothly, you should gather all of your information ahead of time.
Each corporation that issues business credit cards has its own set of conditions and information requirements, so double-check with them.
The majority of credit card companies feature a completely secure enrollment website. You can also apply in person at some banks.
The time it takes to find out if you have been accepted can range from a few minutes to 2 weeks. After that, if your application is granted, it may take a couple of weeks to collect your business credit card.
Maximize Your Business Card Benefits
There are numerous options for obtaining a company credit card to cover your shipping costs. Set yourself up with the correct business credit cards for your needs to avoid missing out on rewards.
In case your company invests large amounts of money on shipping each year, taking advantage of a business card with rewards or cashback for such transactions could help you save money.
Regardless of what kind of business you run, from a little shop to a major corporation, consider opening one of these top five credit cards for shipping purchases.
Conclusion
That's it. We concentrated on the best five business credit cards for shipping business owners in our analysis, and we narrowed down the top features and benefits that may help you build up points in those areas.
Each has its rewards scheme to cover shipping costs and other expenditures. Having said that, you are the authority on your business, and it's your task to select a card that befits your business needs.
Finally, by selecting a card that will balance incentives with shipping expenses, you will ideally set yourself up for success in your business's bottom line.
Frequently Asked Questions (FAQs)
Are business credit cards worth it?
Yes, business credit cards are worth it. Having a separate account for business spending is always a good idea, regardless of how big or tiny your business is. It prevents a business owner from being individually liable for any business debts.
Do business credit cards have business-friendly benefits?
Yes, you will discover that some business credit cards have bonuses like comprehensive end-of-year statements and employee cards if you look closely.
What is the difference between a personal and business credit card?
A personal credit card is tied to the business and depends on the spending history of your business — it's linked to the Employer Identification Number (EIN) number. In contrast a personal credit card is linked to a specific person and depends on their individual spending history — it's tied to the Social Security Number (SSN).
ABOUT THE AUTHOR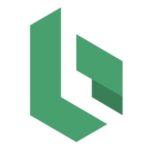 ABOUT THE REVIEWER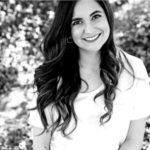 Jazmin Castello holds a Master's degree in Business Management, owns two companies, and has also published a self-help book. When she is not working or writing, she likes to spend time with her family and to travel.
+ 2 sources
Bizreport Advisor adheres to strict editorial integrity standards avoids using tertiary references. We have strict sourcing guidelines and rely on peer-reviewed studies, academic research. To ensure the accuracy of articles in Bizreport, you can read more about the editorial process here.
White A. How to check your business credit score for free. CNBC. Published March 19, 2020. Accessed March 25, 2022. https://www.cnbc.com/select/free-business-credit-score/
Sandberg E. What is an intro APR and how does it work? CreditCards.com. Published January 25, 2022. Accessed March 25, 2022. https://www.creditcards.com/education/how-introductory-apr-works/
‌
‌