Best Credit Card for Dining Out January 2023
All products recommended by Bizreport are selected by our editorial team, independent of our parent company. Some of our stories include affiliate links. If you buy something through one of these links, we may earn an affiliate commission.
Using a credit card that provides additional rewards for dining, whether you're eating at a restaurant or getting takeout, can help you earn more points, rewards, or cash back.
The greatest credit card for dining out is determined by the sorts of rewards you want to earn and if you'll use the card for additional transactions. For example, some cards have a high earning rate on eating but aren't a good fit for your other spending. In contrast, others have a reasonable rate of return on restaurants and other eligible purchases.
If you're searching for a new credit card to use for restaurant spending, consider the welcome bonus, annual fee, perks, and redemption options.
Here are some of the best restaurant credit cards on the market right now, with dining-in, takeout, and delivery choices.
10 Credit Cards For Restaurants and Dining Out 2023
Top 10 Credit Cards For Restaurants & Dining Out 2023
U.S. Bank Altitude® Go Visa Signature® Card
Foodies who don't want to pay an annual fee and want to earn more rewards on dining purchases might choose the U.S. Bank Altitude® Go Visa Signature® Card, which offers one of the best rewards rates on takeaway, food delivery, and dining at 4X membership rewards points.
You may use this card's yearly $15 statement credit on qualified streaming services like Netflix and Hulu if you want to order takeout and watch a movie at home. This is on top of the 2X points you get for streaming services, gas station transactions, and supermarket purchases. Earn 20,000 extra points when you spend $1,000 on eligible purchases during the first 90 days of establishing your account with U.S. Bank.
Aside from rewards and special financing, the Altitude Go card has several travel benefits, including no foreign transaction fees, auto rental collision damage waiver[2], travel and emergency support.
Capital One SavorOne Cash Rewards Credit Card
Capital One Savor Cash Rewards Credit Card is an excellent choice for optimizing your restaurant spending. With no limitations, you'll get 4% back on all eating, entertainment, and qualified streaming services purchases, 3% back on grocery store purchases, and 1% back on everything else.
It offers a good introductory APR. You can spend $3,000 on purchases within three months and get a $300 cash bonus. Although there is a $95 annual charge, you'll still receive 1 percent back on every purchase.
American Express® Gold Card
Whether you enjoy dining out or prefer to cook at home, the American Express® Gold Card is a great option. Earn 4X Membership Rewards® points with every dollar spent at restaurants, supermarkets, and grocery stores in the United States.
In addition, on flights booked directly with airlines or through the American Express Travel website, cardholders earn 3X Membership Rewards® points. On all other transactions, they earn 1X Membership Rewards® points. The value of Membership Rewards® points largely depends on how they are redeemed by cardholders. You may use them for various things, including paying with points at the register, redeeming for gift cards or a statement credit, and even booking trips.
Chase Sapphire Reserve®
After earning the $300 travel credit, the Chase Sapphire Reserve® gives 5x total Chase Ultimate Rewards points on air travel, dining, 3x points on travels, and 10x total points on hotels and auto rentals bought via Chase Ultimate Rewards. In addition, you get 50,000 points for spending $4,000 during the first three months of creating an account. Cardholders get a free DashPass membership that waives delivery costs and reduces service fees on orders of $12 or even more.
Bank of America® Customized Cash Rewards Credit Card
Because it allows you to choose restaurants as your top bonus category, the Bank of America Customized Cash Rewards for Students card is our pick for the best eating rewards card. Many college students spend a significant amount of money on restaurant meals, and this card offers improved dining benefits. The card has no annual charge and comes with a $200 bonus when you meet the card's introductory spending requirements.
Hilton Honors American Express Surpass® Card
The Hilton Honors American Express Surpass® Card has a low annual fee and is a good hotel card. Whether you visit Hilton locations regularly or simply take a trip or two a year, the Surpass card offers tremendous value to a wide range of visitors. In addition, for every dollar spent on your Card at eligible restaurants in the United States[3], you'll earn 6 Hilton Honors Bonus Points. Hilton Honors also offer hotel loyalty programs access. The yearly charge for the card is just $95 per year (see rates and fees).
Chase Freedom FlexSM
The Chase Freedom FlexS has just gotten better for your holiday shopping. New Freedom Flex cardholders and those who already have the card can take advantage of the $1500 on eligible purchases. However, it will only be applied to your account when you activate your Q4 bonus categories. Travel (including public transportation), restaurants, home improvement stores, grocery stores, pharmacy stores, gas stations, certain live entertainment, select streaming services, and fitness facilities are eligible categories. It has an Annual Fee of 0.
Chase Sapphire Preferred® Card
The Chase Sapphire Preferred is a travel credit card classic for a good reason. It's a wonderful card for a newbie or seasoned traveler because of the low annual cost, valuable rewards currency, and flexible redemption choices.
The Chase Sapphire Preferred is now even more beneficial to the common customer, thanks to recent changes to its rewards system. Cardholders earn 3X points on dining, including qualified delivery services. Additionally, the card offers a 3X bonus on online food purchases, so you'll get the same benefit even if you're cooking for yourself. The Chase Sapphire Preferred is a good card to have if you want to transform your dining bucks into airline points.
Citi Custom CashSM Card
The Citi Custom CashSM card offers a unique value proposition rather than a predefined bonus category. On the qualified category where you spend the most, you can receive 5% cash back on up to $500 every billing cycle (1 percent after that). Depending on your budget, you could be better off saving the Custom Cash for something else. For example, you can spend more money in a month on grocery stores or home renovation[4]. You may receive 5% in those categories.
Citi Prestige® Card
The card comes with a $250 annual travel credit, dining rewards, a fourth-night-free benefit on hotel stays, a $100 Global Entry or T.S.A. Precheck[5] credit every five years, airport lounge, and access via a Priority Pass Select membership, all of which would help you squeeze even more value out of your earnings.
The Citi Prestige® Card will fit your travel demands like a glove if you can take advantage of the fourth-night-free bonus and spend a lot of money on airlines and through travel agents.
What To Consider When Choosing Dining Out Credit Cards
When you're considering a new credit card for dining out, there's a lot to think about. The features and fees of using that card, as well as your particular financial status and ambitions, can all influence your decision.
Fees
Unfortunately, some of the finest dining rewards credit card issuers demand an annual fee in addition to the typical charges associated with using their card. Depending on the card's rules, these fees often vary from $100 to $500. While these fees are often prohibitively expensive, the advantages they provide are typically well worth the cost.
If the yearly costs are too much for you, don't panic; several excellent dining cards have no annual fees at all. However, remember that even if you have no annual fees, you still have to pay attention to the A.P.R., transaction costs, and balance transfer fees.
Rewards
The benefits are, of course, the primary motivation for anybody looking for the best credit card for dining out. Dining out cards reward their customers in two ways: money or a reward points system.
How To Make The Most Of Dining Rewards Cards
You will receive points or cash back when using a dining rewards card at a restaurant or other dining facility. The most common kind of cashback is a statement credit. Points may be redeemed for vacation, gift cards, or credit for Uber trips or Amazon purchases, among other things.
Although major credit cards typically provide 3% cashback or three points for every $1 spent, there is no standard reward for restaurant transactions. Therefore, a "dining out" card provides greater benefits.
Conclusion
These cards provide an unparalleled mix of a high earning rate on dining purchases, a high point value, and a low yearly net effective cost. However, any of the cards on our list will give you a better deal on meals than a standard credit card. So, before you plan that night out, or a night in, make sure you choose the correct card.
Frequently Asked Questions (FAQs)
ABOUT THE AUTHOR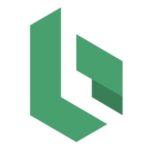 ABOUT THE REVIEWER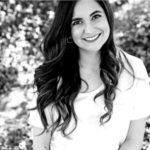 Jazmin Castello holds a Master's degree in Business Management, owns two companies, and has also published a self-help book. When she is not working or writing, she likes to spend time with her family and to travel.
+ 5 sources
Bizreport Advisor adheres to strict editorial integrity standards avoids using tertiary references. We have strict sourcing guidelines and rely on peer-reviewed studies, academic research. To ensure the accuracy of articles in Bizreport, you can read more about the editorial process here.
Stlawu.edu. (2022). Introduction to APR 2. [online] Available at: https://www.stlawu.edu/offices/advising-toolkit/introduction-apr-2 [Accessed 22 Mar. 2022].
Policy on Travel. (2018). [online] Available at: https://web.uri.edu/controller/files/Travel-Policy-9.25.18-20190617-1730-FINAL.pdf [Accessed 22 Mar. 2022].
www.fns.usda.gov. (n.d.). Retailer Eligibility – Restaurants | Food and Nutrition Service. [online] Available at: https://www.fns.usda.gov/snap/retailer-eligibility-restaurants [Accessed 22 Mar. 2022].
HUD.gov / U.S. Department of Housing and Urban Development (HUD). (n.d.). Home Improvements. [online] Available at: https://www.hud.gov/improvements [Accessed 22 Mar. 2022].
Tsa.gov. (2022). What is the difference between Global Entry, TSA PreCheck® and the other Trusted Traveler programs? | Transportation Security Administration. [online] Available at: https://www.tsa.gov/travel/frequently-asked-questions/what-difference-between-global-entry-tsa-precheckr-and-other [Accessed 22 Mar. 2022].‌