Best Car Insurance Companies On The Market 2023: Review & Compare
All products recommended by Bizreport are selected by our editorial team, independent of our parent company. Some of our stories include affiliate links. If you buy something through one of these links, we may earn an affiliate commission.
Geico
Best Overall
USAA
Low rates for military
Progressive
Best for pet owners
According to a 2018 study from the Insurance Research Council (IRC), U.S. households spent 1.67% of their income on auto insurance! Meaning, someone earning $1,000 per month spends at least $16.7 on auto insurance alone. It may not sound expensive but definitely adds to monthly costs.
US households are always on the lookout for the least expensive car insurance companies in an effort to help them save more every month. With this article, we've done the work of researching numerous auto insurance companies and narrowed the list to the 10 best car insurance companies.
However, our selection is not based on affordability alone. Several important aspects such as a simplified claim process, customer support, easy-to-use technology, reputation, coverage option, availability, and discounts, also played key parts in our selection.
See below for the full list.
Top 10 Best Car Insurance Companies On The Market 2023
Features Of The Best Car Insurance Companies – Geico
Wide selection of coverage
Cheap car insurance rates
Reputable services
Car insurance discounts
10 Best Car Insurance Companies On The Market 2023
Geico
If you are looking for a provider that balances affordability, insurance coverage, and customer support services, Geico is the best.
Many discounts available
Great customer satisfaction
The best car insurance rates
Limited network of local agents
Geico boasts a great reputation among users due to its wide selection of car insurance coverage, strong customer service, and affordable rates. According to a survey conducted by the J.D. Power 2021 U.S. [1] on customer satisfaction claims, Geico scored well in several states, especially in California and New England.
As you would expect from a large insurance company, Geico comes with strong financial stability. Meaning, the company has the good financial backing to pay its customers. This is proven by its A++ (Superior) rating from AM Best [2].
It is one of the most affordable providers you will find in the market. Based on our analysis, a 36 year old male driver with a good credit rating and driving record pays about $1,345 per year.
The company offers several discounts that will help save even more. These include; a good driver discount around 26% and a multi-vehicle discount of 25%, amongst others.
USAA
Anyone who is eligible for coverage with this car insurance company, has one of the cheapest car insurance providers with great customer service and reputation.
One of the most affordable car insurance providers
Top-notch customer service for eligible customers
Great service for first-time drivers and new car owners
Strict eligibility requirement
Limited physical location
Though it is not the largest auto insurance, USAA has a 6.32%share of the market based on the National Association of Insurance Commissioners (NAIC) [3] 2020 analysis. One of its biggest strengths is a high customer rating. J.D. Power auto insurance studies indicate that this is one of the top providers when it comes to customer reputation.
Unfortunately, there are restrictions when it comes to eligibility requirements; it is only available to military members, their spouses, or children of the military member. But if you are eligible for this insurance policy, then you have one of the best car insurance options available.
USAA offers the cheapest car insurance compared to all providers on this list. Based on our estimate, a 39-year-old good driver pays around $1,010 per year for full coverage. This is backed by benefits such as length of membership savings and several other discounts.
Progressive
For someone who wants to add high-risk drivers such as teenagers, this provider is worth considering.
Offers affordable service coverage
Include pet injury in some states
Rideshare coverages available
A mixed reaction from users
Does not offer the best customer service
We feel this is the most affordable car insurance company for high-risk drivers such as those under 21 years of age. It is just behind Geico in terms of general affordability. Based on our rate estimate, a 36-year-old male good driver pays around $1,390 for full coverage.
In addition to the affordability, Progressive has strong financial stability with an A+ rating from AM Best.
Most impressive with this provider is the unique coverage that it offers. It is the only car insurance service in this review that covers pet injury. Other additional coverages offered include rental car reimbursement, roadside assistance, rideshare coverage, and Loan/lease payoff.
However, the company is hit with a mixed response from users. Positive feedback is just above average in some states but poor in other states.
State Farm
If it's easier to trust a popular company with great customer satisfaction ratings, look no further than this.
Great customer feedback
Numerous discounts offered
The company is popular among U.S. households
Doesn't offer gap insurance
High rates for drivers with poor credit
This is a big car insurance company that is very popular among U.S. households. It accounts for 16.19% of the auto insurance market share in 2020 according to NAIC. Their financial strength rating is A++ from A.M, which is the best rating an insurer can receive.
According to the NAIC Complaint Index, the company receives fewer complaints than other insurers of its size. It also receives a high score from J.D. Power for overall customer satisfaction, shopping experience, and claim satisfaction.
Their discounts are impressive, particularly the safe driving discount that it offers through mobile apps to young drivers.
Beyond standard coverage, State Farm offers Emergency roadside service coverage, car rental & travel expenses coverage, and Rideshare driver coverage.
Erie Insurance
If you want the cheapest insurance company after driving under the influence (DUI), then Erie Insurance is a great service provider.
Doesn't double rates after DUI like most insurers
Eligible lock rate program, members don't experience rate hikes over the years
The company boasts great customer support services
Only available in some states.
It is relatively a smaller company
For new car owners, Erie Insurance offers new car protection. This coverage will have your car replaced with the latest model if it incurs a total loss due to an accident. Erie also has a great customer service reputation.
The biggest strength that is popular among many users is its low rate after a driver is convicted of DUI. Based on our own evaluation, the average rates after DUI are around $2,258 which is among the best you will find in the market.
Most impressive with this provider is its Lock rate Program. This is a unique program where rates don't typically increase, except under certain circumstances. These circumstances include relocation to a different area or changing where you park your car, adding or removing someone, or a car from your policy.
Though it is relatively a small company, its discounts are competitive. Erie offers discounts that can only be found in some larger national insurance. These include savings for young and senior drivers, a vehicle equipped with anti-theft equipment or anti-lock brakes as well as premium reductions for having multiple policies.
Liberty Mutual
This provider offers competitive rates and discounts for young drivers.
Competitive discount for young drivers
Offer a long list of add ons to choose from
Offer great discounts
ot a great option for other types of drivers other than young drivers
Have a mixed customer review on third party sites
For a family with young or teen drivers, this is a great option. Liberty Mutual offers good rates and discounts most of which are specialized for young and teen drivers, however, it may not be the best option for other types of drivers.
This provider also boasts great financial stability, therefore, the ability to pay for insurance claims. AM Best rating[4] offers the company an A score.
Based on our 2022 survey, around 80% of respondents tend to be satisfied with this provider's customer service. However, this is not reflected on third-party sites such as Trustpilot. These sites display almost fifty-fifty reviews among users.
Liberty Mutual also offers a number of discounts including good students, drivers who remain accident-free, military, and homeowner savings.
Auto Owners
For those who are eligible to buy coverage in the 26 states that this provider operates, insurance is guaranteed to be affordable with one of the best-rated customer support in the market.
Great customer service
Offers affordable services
Offers several additional coverages
Not available nationwide
There is a possibility of high premiums due to the use of middleman
This wasn't the cheapest insurer in our study but it offered rates that are lower than average. Based on our sample, a 40-year-old driver with a clean record paid 20% less than average. That is up to $370 saved by the driver.
Their rates compete well with other companies. The only complaint I heard from the users I interviewed is the possibility of a high premium. There is a middleman who often demands payment.
For those who prefer a closer relationship with an insurance agent, Auto Owner is a great option. Their customer support service is outstanding and receives a good reputation among customers. It often tops the list for claim service and customer interaction.
Auto-Owners offer all the standard coverages you may be looking for in a service provider. Additionally, it bundles several other coverages to choose from.
Nationwide
For drivers with poor credit or older drivers in general, this is a great option.
Offer a great rate when adding a teen driver to the policy
Affordable for drivers with poor credit
Great customer service
High premium for drivers with a DUI
High rates for young drivers.
It is not easy to find an insurance company that considers drivers with poor credit like Nationwide Insurance. Older drivers will benefit most.
A 60-year-old female driver pays an average of $1,049 which is less than the national average ($1,149). A 25-year-old driver pays an average of $1,608 which is more than the national average of $1,450. This data is based on our individual survey showing that young adults won't benefit from this company.
In our survey of customer satisfaction, most customers were pleased with Nationwide Insurance. Of all the respondents who filed claims, around 75% were found to be satisfied with the customer service provided by this company.
Farm Bureau
Farm Bureau offers a wide range of additional membership perks and outstanding customer service.
Has nearly a century of experience
Offer a wide range of coverage
Good customer support
Mixede customer feedback
Membership option is associated with fees
Farm Bureau offers one of the best rates in the car insurance industry. Its cheap rates together with fantastic customer reviews make it one of the best options out there.
Membership is available to all drivers, not only farmers. There are fees associated with this membership, around $100 but varies, depending on where you live.
Insurance company credit rating agency, A.M. Best, provides a financial stability score of BBB, which is average.
Allstate
Allstate is a one-stop shop with a wide range of coverages and local agents making filing claims very easy.
Easy to file claims
Wide coverage of services
Generous discount program
Extra cost for roadside support
Poor customer support
This company was included in this list due to the wide range of services and easy-to-access local agents throughout the nation. A feature that makes filing for claims and complaints easy.
As the name implies, Allstate offers a wide range of services all over the nation. It boasts more multiple coverage options than several other providers.
Although it offers several options to contact the support team, its customer support service doesn't have a great reputation among customers on third-party sites. Even their J.D. Power score ranks lower than USAA, Erie, and Auto-Owners with respect to customer support feedback.
Their financial strength and claim reliability are great, with an A+ score on AM best.
The entrepreneur package costs $199 per year and has more advanced features like custom member certificates or stock certificates. MyCompanyworks' highest package is the complete package. It costs $299 and includes everything from all the other packages plus a registered agent service.
What are the types of auto insurance?
According to NAIC [5], auto insurance can be divided into two basic coverages; property damage and liability.
Liability
Liability insurance policy has three sub-types including liability insurance for property damage, bodily injury, and uninsured motorists coverage.
Bodily injury insurance: This will protect you against a claim from people injured in an accident that you caused. These claims may include lost wages, medical expenses, as well as a pain treatment.
Property damage liability: This will pay for any damage you cause to others. It includes damages to their vehicles as well as other property such as fences and equipment.
Uninsured/underinsured motorist: This insurance coverage will protect you as a policyholder directly. It will pay if you are injured by a driver who doesn't have auto insurance or a hit and run driver.
Property Damage Insurance
This may include comprehensive coverage and collision coverage.
Collision coverage: This covers physical damages your car incurred as a result of colliding with an object such as another car or trees. If your car is too old such that the course of repair may exceed the worth of the car, the insurers will give you the current amount that your car is worth rather than fixing it.
Comprehensive coverage: This pays for damages to your auto from nearly all other causes including vandalism, severe weather, fire, floods, and theft.
How much does car insurance cost?
Several factors affect car insurance rates [6]. These include the state you live in, auto insurance company that you choose, age and gender, driving record, credit score, and vehicle type among others.
With all these factors in consideration, car insurance cost $1.663 on average in the US in 2021. This cost is expected to increase by 5% in 2022, according to Insurify [7].
On average, the most affordable car insurance state is Iowa where households only spent 1.03% of their income on auto car insurance. Louisiana, where households spend 3.09% of their income on auto car insurance, is the most expensive. These rates are based on a study conducted by the Insurance Research Council [1] on countrywide insurance trends in 2018.
How to find the best car insurance rates
You have to compare insurance quotes from multiple insurers because rates often vary from one company to the other for the exact same coverage. The car insurance company that charges the lowest for one person in one place can be very expensive for another person in a different state.
For instance, State Farm is the cheapest in Florida, charging an average of $1,776 a year. Geico charges $239 more on average. In California, it is the opposite, Geico is the cheapest in the state, $423 more for State Farm. These rates are based on our survey of a 39-year-old male driver with a clean driving record and good credit, buying a Full coverage Policy for a Toyota RAV4.
So, with this, you can't assume any one company is the cheapest. Look for the quotes online or deal with an independent agent.
Which car insurance company is best for you?
The best car insurance can vary based on several factors including location, your need, and driver's profile. In general, we recommend Geico based on its affordability, great customer support, and financial standing.
All the companies we have reviewed are great and each of them has its strength over the other in one area or the other. That said, you can make your pick based on your individual insurance needs.
What car insurance discounts should I look for?
You can lower your car insurance cost with discounts after meeting some requirements. For that reason, you should always ask about car insurance discounts when getting car insurance quotes. You can get a car insurance discount by:
Qualifying for a good driver discount
Insure more than one vehicle with the same company
Having a good student on the policy
Paying your car insurance bill in full for the term instead of paying it on a monthly basis
Bundling multiple policies from the same company such as auto and home insurance.
Frequently Asked Questions (FAQs)
Who has the cheapest car insurance?
Based on our own evaluation, USAA has the cheapest insurance rates at 36/month. But given that it has some restrictions, consider other services such as State Farm, Geico, and Farm Bureau which are also cheap.
What is the No.1 car insurance company?
Based on our rating, Geico is the best car insurance, provider. It balances affordability and a wide coverage selection. The company also boasts one of the best customer feedback.
Who offers the best car insurance coverage?
All the car insurance companies listed in this review guarantee the best insurance coverage. However, Geico, USAA, State Farm, Progressive, and Liberty Manual are my top 5 best when it comes to coverage.
Is it a good idea to get the cheapest car insurance?
That will depend on your needs. Cheap car insurance or any other cheap service is cheap for a reason. Cheaper car insurances tend to lower coverage maximums and are a bit slow to pay out claims or poor customer service. If you can tolerate that in exchange for the cheapest rate, you can choose this service.
ABOUT THE AUTHOR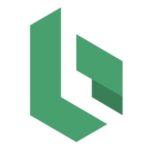 ABOUT THE REVIEWER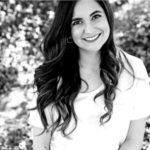 Jazmin Castello holds a Master's degree in Business Management, owns two companies, and has also published a self-help book. When she is not working or writing, she likes to spend time with her family and to travel.
+ 3 sources
Bizreport Advisor adheres to strict editorial integrity standards avoids using tertiary references. We have strict sourcing guidelines and rely on peer-reviewed studies, academic research. To ensure the accuracy of articles in Bizreport, you can read more about the editorial process here.
NATIONAL ASSOCIATION of INSURANCE COMMISSIONERS PROPERTY and CASUALTY INSURANCE INDUSTRY 2020 TOP 25 GROUPS and COMPANIES by COUNTRYWIDE PREMIUM States, U.S. Territories, Canada and Aggregate Other Alien 35-Total All Lines RANK GROUP/ COMPANY CODE GROUP/COMPANY NAME DIRECT PREMIUMS WRITTEN DIRECT PREMIUMS EARNED DIRECT LOSS to EP RATIO1 DIRECT LOSS & DCC to EP RATIO2 MARKET SHARE % CUMULATIVE MARKET SHARE %3. https://content.naic.org/sites/default/files/web_market_share_property_casualty.pdf

 2021 U.S. Auto Insurance Study. J.D. Power. Published June 15, 2021. Accessed March 10, 2022. https://www.jdpower.com/business/press-releases/2021-us-auto-insurance-study

 https://content.naic.org/sites/default/files/web_market_share_property_casualty.pdf

‌

‌