5 Best California LLC Formation Services: Best Deals Online 2022
Advertiser Disclosure
All products recommended by Bizreport are selected by our editorial team, independent of our parent company. Some of our stories include affiliate links. If you buy something through one of these links, we may earn an affiliate commission.
ZenBusiness
Editor's Choice
IncFile
Best Value
SunDoc Fillings
Best turnaround time
You can form an LLC on your own in California and save a lot. However, this could be a bit of a hustle if you have never done it before. The other option is to hire a California attorney and again, this may cost you a lot of money that you may not have as a beginner.
The best option is hiring an online LLC formation company that stands well in between the first two options when it comes to cost. There are several online LLC services out there. Coming up with the best LLC formation service out of the long list may be challenging. For that reason, we did our research and narrowed your search to just the 5 best LLC services for your California business.
Top 5 Best California LLC Formation Services: Best Deals Online 2022
The Lineup At A Glance
SunDoc Filings
In personal submission of documents 3 times a day.
Quick turnaround time
Great customer feedback.
5 Best California LLC Formation Services: Best Deals Online 2022
ZenBusiness
Looking for a well-rounded LLC service to help you form your California LLC, look no further than ZenBusiness.
ZenBusiness has one of the best overall prices
The company is well-packed with LLC formation features.
The company is fairly new and therefore not as experienced as some of the top services.
You may have to meet a few upsells during business formation.
ZenBusiness is a newcomer but one of the fastest-growing in the industry. Though it was only formed in 2015, this Texas-based business formation company has helped form thousands of businesses.
Their biggest strength is their pricing and the features included in every package. It is the only LLC formation service that includes the 3 most vital features in all the three LLC formation packages including their cheaper entry package. These features include LLC formation, one-year registered agent service for free, and a free operating agreement template.
ZenBusiness is addicted to helping people out of poverty through financial lending, thanks to its partnership with Kiva.org. As part of their charity work they also loan money to help women and minority-owned businesses off the ground. Meaning the company focuses on more than just making a profit.
For that reason, it enjoys spectacular feedback on third-party websites. Most of the customer reviews available online on sites like TrustPilot are positive with an average rating of 4.8/5.
IncFile
Looking for LLC formation service with the cheapest entry package, look no further than IncFile.
IncFile has the most affordable basic package
Includes a 1-year free registered agent service in their free entry package.
The third-party offers and therefore will share your information.
You may be overwhelmed with the company alerts.
IncFile has an entry package that will form your business for free. This will leave you with only state fees and other minor expenses such as the address and certification fees to pay.
The free offer is all that is necessary to form your business including preparation and filing of the articles of organization, operating agreement, 1-year free registered agent service, name search, order status tracking, unlimited email support among others.
The company's customer service is great as their support team responds to queries in time. Their affordable entry package and brilliant customer support have earned the company a lot of online feedback with most customers expressing their satisfaction on various websites.
SunDoc Filings
Looking for a company that guarantees a quick turnaround in the state of California, SunDocs is a great option.
Guarantee a quick California LLC formation turnaround time
Great customer support.
Does not include registered agent service in any of their packages.
The entry package does not include any useful service.
Though this is not among the top companies overall, in California, it is a great service. It is located in Sacramento and promises to hand-deliver documents to the California secretary of state 3 times a day. That way, they are able to form an LLC faster than any other service in the state.
This is what makes them enjoy excellent feedback, particularly among California-based clients. Nearly every review out of more than 2000 reviews we came across online was positive.
Their biggest disadvantage is their overpriced packages. The entry-level package will cost you a lot but is a bare bone. You will draft your own article of organization and still miss out on vital features like the registered agent service when you opt for this package.
NorthWest Registered Agent
If you are interested in a company with the best customer support in the entire industry, Northwest Registered Agent is what you are looking for.
All documents processed locally
Great customer support
Does not offer different packages
Their base package may be expensive to small business owners.
Northwest Registered Agent is one of the oldest companies having opened its doors in 1998. Since its formation, the company has carved a name for itself as one of the most reliable companies in the industry. As of now, it has helped form more than 2 million businesses.
The base package comes at reasonable pricing considering all the necessary LLC formation and 1-year free registered agent included. How we wish they could offer different packages starting with a lower price. An all-inclusive package may be a challenge to small business owners.
But if you can afford it, you are guaranteed a company formation with a premium customer support service. While most services will only scan the Colorado government documents that they are legally required to scan, this company scans everything they receive on your behalf. Besides, you will have all your documents processed locally since their registered agent services are available locally in all 50 states.
Their customer support has given them strong customer feedback. Though you will not find a lot of reviews online, around 90% of the few that we could come across on TrustPilot were positive.
LegalZoom
If you find it easier to trust a company with brand power or a large volume of customers, LegalZoom is the right choice.
The biggest industry brand power
Offer a wide range of services
Their LLC formation packages don't include a lot of features
The company website is spoiled with upsells.
LegalZoom was established with an aim of making business formation and legal services widely available by taking them online. This goal was achieved in 2001 when they launched ten web-based products that focused on business formation services, estate planning, and intellectual property protection.
Because of its variety of services, it is one of the most popular services that have helped more than 4 million people and businesses in various ways. This number includes forming more than 2 million businesses.
The company's entry-level package is reasonable, though not packed with features like those of ZenBusiness and IncFile. Even worse, it doesn't include the registered agent service in any of their packages.
However, we loved the company-wide additional services that have attracted a large volume of customers over the years. Being a large company, we were not shocked to come across a lot of online reviews characterized by a mixed reaction among users.
What Is a California LLC?
A California LLC is a type of business entity created and regulated under the Colorado LLC Act. An LLC is a hybrid between a corporation and a partnership with the tax flexibility of a partnership and limited liability protection of a corporation. Due to its tax advantage over the Standard corporation and liability protection advantage over the partnership and sole proprietorship, it is now the most popular entity formed in California.
California charges LLC formation at a reasonable price making it one of the most preferred states to start an LLC. However, if you plan to run your LLC in the state, be ready to pay their high franchise tax.
Pros and Cons of Creating a Limited Liability Company
There are several advantages of forming a California LLC. However, forming a California LLC also comes with some drawbacks as well. Let's see why you should form a California LLC and why you may not need it.
Pros
An LLC protects your personal assets from business debts and liabilities
An LLC requires simple filing, management, compliance, regulation, and administration than Corporation.
LLC offers tax flexibility and easy tax filing.
California LLC filing fees are affordable.
Cons
The biggest disadvantage of starting a running a California LLC is the state franchise tax. California requires LLC to pay a franchise tax of at least $800 per year. If your company reports more than $250,000, the tax increase. Meaning, an LLC member in California is subjected to double taxation considering members have to pay income tax too.
Another disadvantage is that California doesn't allow the formation of series LLCs. This is a group of LLCs that fall under the umbrella of a single LLC. In California, you will have to form a separate LLC if you want to protect a different business.
How to Set Up a California LLC on Your Own
California does not have strict requirements when forming an LLC. For that reason, forming an LLC in California is simple and requires little paperwork. To form an LLC in California on your own, follow the following simple guideline:
Name your LLC as per the state requirements– You can conduct a name availability check on various California business databases and come up with a name that is in compliance with the state regulation.
Choose an agent of service or process – Can be yourself, a company member, a relative, or anyone you can trust as long as they are over 18 and located in California. File the Articles of Organization- The articles of the organization are found on the California secretary of state website where it is filed and submitted online.
Initial Statement of Information – All California LLCs are required to file an Initial Statement of Information (Form LLC-12) with the California Secretary of State within 90 days of formation. This can be done online, in person, or by mail.
Create an operating agreement – This is a legal document outlining the ownership and operating procedure of an LLC. It helps keep the LLC members on the same page and reduce future conflict
Obtain an Employer Identification Number (EIN) – Available for free on the IRS website. Required to help you open a business bank account, file federal and state tax, and hire employees.
In Conclusion
Though there are several companies to help you form your LLC in California, these five guarantee the most reliable service. Your choice will depend on what you are looking for in a service.
If you want a well-rounded service, we recommend ZenBusiness, if you want the best value in a product, IncFile is a great deal. If you require a faster company in California, SunDocs will do the job. For great customer support, we recommend the NorthWest Registered agent and if you are looking for company brand power, LegalZoom will be the best choice.
Hopefully, this guide will help you have the right pick for your California LLC.
Frequently Asked Questions (FAQs)
Do you have to pay the $800 California LLC franchise tax the first year?
California doesn't require LLCs to pay the $800 franchise tax the first year. The filing of form 3522 will start in the second year of your LLC formation. 
Is California a good state to form an LLC?
California is one of the cheapest states to form an LLC due to its reasonable state filing fees. However, running an LLC in California is expensive due to their highly-charged franchise tax.
How quickly can California form my LLC?
That will depend on the service you choose. But in general, online filing may take around 3 business days while in-person filing may take 5-6 business days – these were the turnaround time at the time of this writing.
Where can I find the California articles of organization?
California articles of organization are available on the California secretary of state website. You can file and submit it online or print off a paper form and mail it to the secretary of state.
ABOUT THE AUTHOR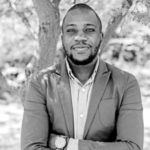 Billy Graham is a Highly skilled copywriter/editor with over 8+ years of experience working for content mills, direct clients, and SEO marketing agencies alike. Possesses extensive expertise in crafting unique copy, exceeding editorial goals, and delivering first-rate client-focused service in results-driven content production. Specialties include gaming, branded content, short-form to long-form copywriting, call-to-action, buying guides, how-to – articles, product reviews, and comparisons, copy editing, proofreading, complete QA, and in-depth research.
ABOUT THE REVIEWER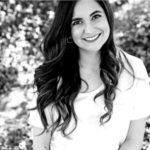 Jazmin Castello holds a Master's degree in Business Management, owns two companies, and has also published a self-help book. When she is not working or writing, she likes to spend time with her family and to travel.
+ 1 sources
Bizreport Advisor adheres to strict editorial integrity standards avoids using tertiary references. We have strict sourcing guidelines and rely on peer-reviewed studies, academic research. To ensure the accuracy of articles in Bizreport, you can read more about the editorial process here.
Oup.com. (2022). [online] Available at: https://academic.oup.com/aler/article-abstract/7/2/439/154571 [Accessed 20 Feb. 2022].