Best Bank of America Credit Cards of March 2023– Top 10 Reviews
All products recommended by Bizreport are selected by our editorial team, independent of our parent company. Some of our stories include affiliate links. If you buy something through one of these links, we may earn an affiliate commission.
Bank of America is one of the largest issuers of credit cards in the US. It offers cards to those seeking travel, and cashback rewards as well as students, business credit cards, and balance transfers. That said, the Bank of America has credit cards to suit everyone's needs.
However, given that there are several options to choose from. finding the one that will suit your needs best may be an endless search. That is why we researched and scored various bank of America credit cards to find the best for businesses with a variety of needs and consumers.
Top 10 Best Bank of America Credit Cards of March 2023
The Lineup At A Glance
10 Best Bank of America Credit Cards of March 2023
Bank of America® Premium Rewards® Credit Card
As the name implies, this is a premium type of BoA card, and therefore, expect premium fees with good packaging. It charges $95 annual fees. However, this annual fee packs a lot of goodies including:
2 points per dollar on travel and dining purchases and 1.5 points per dollar on all other spendings. You can still boost the rewards by 25% – 75% if you are a bank of America preferred rewards member (terms apply).
That said, you have a lot of options when it comes to redeeming your points. These include requesting a deposit into the more eligible bank of America or Merrill account. Or you can redeem your rewards for gift cards and other purchases at the Bank of America Travel Center or credit card statement credits (terms apply).
Bank of America® Customized Cash Rewards Credit
This credit card stand stands out among other cashback cards in many ways. To begin with, you get to earn a 200 online cash reward bonus for at least $1,000 in purchases in the first 90 days of account opening.
In addition, the $0 annual fee offers you the freedom to choose your own 3% bonus category from a list of options and change that selection once a month. The six options that you can choose from include:
Gas.
Online shopping.
Dining.
Travel.
Drugstores.
Home improvement and furnishings.
Other bonuses include 2% back on grocery store purchases and wholesale clubs for the first $2,500 of combined bonus category/ grocery store/ wholesale club spending per quarter. After hitting that limit, you'll earn 1% back on these purchases.
Bank of America® Travel Rewards Credit Card
Eligible new cardholders can earn a welcome bonus of 25,000 online bonus points for at least $1,000 in purchases in the first 90 days of account opening.
Every cardholder earns an unlimited 1.5 points for every dollar that they spend, regardless of spending category. This has the potential to increase by 25% -75% if you are a preferred reward card owner.
Rewards never expire as long as the account is open, but some of the redemption options have a time limit attached. Points can be redeemed for credit against any travel dining purchases. For instance, you can redeem statement credits when paying for flights, hotels, vacation packages, rental cars, or baggage fees.
Lastly, it is among the few travel cards that will offer you the interest rate of 0% intro APR for 15 billing cycles on purchases, and then the ongoing APR of 13.99% – 23.99% Variable APR.
Bank of America Business Advantage Travel Rewards
If you make at least $3,000 in a net purchase within 90 days of your account opening, you stand a chance of earning a welcome 30,000 bonus point. The bonus point can be redeemed for a $300 statement credit towards travel or dining purchases.
On-going rewards include earning unlimited 1.5 points every time for every $1 spent on all purchases anywhere no matter how much you spent. The points don't expire.
In addition, you can earn points for every dollar spent on travel purchases booked through the BoA travel center. Despite all the perks, it has a $0 annual fee. The rewards could be best in class if you keep a certain amount of money in eligible Bank of America® and Merrill business accounts.
Alaska Airlines Visa Signature® Credit Card
Alaska Airlines Visa Signature® credit card will introduce you to a great welcome bonus. A new account can receive 50,000 bonus miles after you make $2,000 or more in purchases within the first 90 days of your account opening.
However, it's most famous for its annual companion pass. This benefit can be used to purchase a ticket for your companion once per year for as little as $121 with no blackout dates. Cardholders receive the companion fare every year when they renew the card.
You will also enjoy 20% back on all Alaska Airlines inflight purchases and 50% off day passes at the Alaska Lounge when you pay with your new card.
In addition, you will earn unlimited 3 miles for every $1 spent on eligible Alaska Airlines purchases and an unlimited 1 mile for every $1 spent on all other purchases. Your miles don't expire on active accounts.
Though this credit card charges $75 annual fees, the companion pass, free checked bag, and other travel benefits can more than make up for it.
BankAmericard® Credit Card for Students
This is a great option for someone who is just starting, such as students. The card is designed to assist you to develop a good credit habit and stay in control of your finances.
Despite having a $0 annual fee, the credit card boasts a regular 12.99% – 22.99% Variable APR on purchases and balance transfers made within 60 days of opening your account and all purchases made during the introductory period.
The credit score is fair (650 – 699), but it charges 3% on foreign transactions. There are several other benefits including free access to FICO score, overdraft protection, free and easy ShopSafe service among others.
Bank of America® Customized Cash Rewards Secured
This bank is designed with your financial security in mind. As you open this account, you will be required to make a refundable security deposit of at least $300. The maximum-security deposit amount can go up to $4,900 and the amount of security deposit you make will determine your maximum credit limit.
Once that is done, you are in for huge rewards. You will earn 3% cashback in the eligible category of your choice, 2% cash back at grocery stores and wholesale clubs, and 1% cashback on all other purchases. You'll also earn 3% and 2% cashback on the first $2,500 in combined categories each quarter, then 1%.
All these come at a $0 annual fee. The only things we never liked is their poor credit score (0-649), security deposit, and balance transfer fees.
Air France KLM World Elite Mastercard®
Earn an unlimited 1.5 miles per dollar in all purchases everywhere.
But that is not all, you also earn 3x miles per dollar spent directly on Air France, KLM Royal Dutch Airlines, and SkyTeam member airlines (eg: Delta Airlines, Korean Air, Aeromexico).
Their welcome bonus is also great as you stand to earn 50,000 Bonus Miles after you make $2,000 or more in purchases within the first 90 days of your account opening.
Each cardholder will also celebrate their card anniversaries with a lot of rewards upon renewal. These include achieving elite status by getting elite points upon approval. These enable you to gain status and move up a level as a Flying Blue member.
You can also earn an additional 40 XP each year by spending at least $15,000 within your anniversary year. Additionally, you'll earn 5,000-anniversary miles whenever you spend at least $50 within your anniversary year.
Even though they charge $89 annual fees, anniversary miles and XP points will make you pay that fee without feeling the pinch.
Amtrak Guest Rewards® World Mastercard®
This is a great choice as a balance transfer card because you get a great 0% intro APR period
For new cardholders, you are guaranteed two yearly coupons as welcome bonuses. These include an annual companion worth up to $300 and a coupon to upgrade your ticket that is worth up to $150.
The ongoing rewards include 3x points per dollar spent on Amtrak travel. When you use the redeemed points from your reward to book an Amtrak ticket, you get 5% of your redeemed points back.
It also has a limited online offer where you get 50,000 bonus points after qualifying purchases worth up to $1,250 in Amtrak® travel. There's no limit as to how many points you can earn and they don't expire as long as your account is open.
Amtrak travelers will also enjoy earning a 20% rebate on food and beverage purchases on board, up to 4,000 Tier-Qualifying Points towards elite status, and a complimentary single-visit station lounge pass upon account opening. All these perks come at $79 annual fees.
Bank of America® Travel Rewards Credit Card for Students
This card is designed with a college student who loves to travel in mind. To begin with, the Bank of America helps you get your next vacation quicker once your account is opened by giving you 25,000 points for at least $1,000 in purchases within the first 90 days. Those points can be redeemed for $250 towards your travel purchases.
Their best ongoing reward is an unlimited 1.5 points for every dollar spent. You can redeem the points statement credit to offset flights, hotels, vacation packages, rental cars, or baggage charges.
All these perks come at a $0 annual and foreign fees.
Types of Bank of America Cards
Bank of America credit cards can be classified into two main categories; personal credit cards and business credit cards. You open a business credit card account to keep personal and business expenses separate while earning rewards on all your business spending.
Depending on the benefits you are interested in, BoA credit cards can further be categorized into:
Cashback Credit Card: allows you to earn cashback or statement credits on your redeemed points.
Reward Credit Card: gives you points that you can redeem and offset bills.
Travel Credit Card: offers you the opportunity to earn rewards that are geared towards travel.
Balance transfer Credit Cards: help manage and pay down debts
Students Credit Cards: specifically geared to young people with a limited credit history (beginners).
Secured Credit Cards: aimed at securing your transaction after you pay a security deposit.
Co-branded Credit Cards: are branded traveling company names with reward benefits specific to that company.
How To Choose the best Bank of America Credit Cards
You will have to find the best credit card that meets your needs – this is the most important factor to consider. For instance, young adults who travel frequently may consider the Bank of America Travel Rewards for Students. You also decide whether you need cash back or reward points.
Frequently travelers may want to choose from the ones that are co-branded Alaska Airline, Air France KLM, or Amtrak. The ones that aren't co-branded offer you an option to earn rewards and benefits that are flexible and aren't tied to a single brand.
Bank of America application restrictions
Bank of America just like many other credit card issuers has rules and guidelines when it comes to new applications, whether or not you will be eligible for a welcome bonus, and the number of cards they will allow you to hold.
Application Rules
In terms of application BoA has the 2/3/4 rule, which allows you to be approved for:
2 new cards in a 2-month period
3 new cards in a 12-month period
4 new cards in a 24-month period
In other words, you are free to apply for 2 Bank of America cards within the same month or even the same day. However, you are likely to be denied if you apply for a third within 2 months, a fourth within 12 months, or a fifth within 24 months.
Welcome Bonus
As long as you are in line with the applicable rules, you can earn a welcome bonus on the same card multiple times.
Card Limit
There is no hard limit on the number of credit cards you can hold with them. However, there is always a cap on the total credit limit that they are willing to extend to you based on your stated income and spending habits.
Frequently Asked Questions (FAQs)
ABOUT THE AUTHOR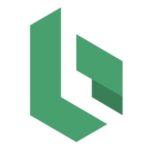 ABOUT THE REVIEWER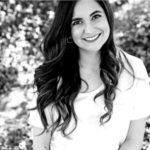 Jazmin Castello holds a Master's degree in Business Management, owns two companies, and has also published a self-help book. When she is not working or writing, she likes to spend time with her family and to travel.