Azlo Bank Review 2023: Pros, Cons & Alternatives
All products recommended by Bizreport are selected by our editorial team, independent of our parent company. Some of our stories include affiliate links. If you buy something through one of these links, we may earn an affiliate commission.
Pros
No-fee checking account
ATM withdrawals are limited to $1,000/day
Reduced Instant Transfer Fees
Unlimited Envelopes
Cons
Can't deposit cash
Doesn't issue checkbooks
Azlo connects with Kabbage, Stripe, Square, and PayPal to make paying bills and receiving payments as simple as possible.
Azlo was launched in 2017 with one objective in mind: to make handling corporate money easier. Its collection of tools makes it simple for business owners to accept and process payments, issue and manage invoices, and track their financial health.
Azlo is an internet bank specializing in simplified business banking for small businesses. With a strong focus on internet entrepreneurs such as freelancers and small firms, they hope to revolutionize the way these businesses bank.
But if you're looking for a fantastic business checking account, what does that mean for you?
Let's get started with our Azlo review!
Azlo Bank Features
| | |
| --- | --- |
| Feature | Azlo |
| Online banking | Yes |
| Mobile banking | Yes |
| In-person banking | No |
| Branch locations | No |
| ATMs | 55,000 |
| 24/7 support | No |
| Customer service options | Email, phone |
Update on Azlo Bank Closing
Azlo, a small company bank that offers fee-free checking accounts, will close in early 2021. Current Azlo customers will need to transfer to a new bank, the company declared on Jan. 7, and it just described a phased account closure timeline on its website.
Current clients' accounts will be closed on March 31, 2021, but some functionality (such as invoicing) will be phased off sooner. Account-holders should transfer their accounts as soon as possible so that they do not miss any payments.
Thanks to the advent of digital banking systems and smartphone apps, moving money from one bank to another is perhaps easier than ever.
There are also a few fee-free options, such as BlueVine small business checking and Novo, which both provide features that former Azlo clients could enjoy.
Best Overall Value
Online-only bank
Founded in 2017
Origin in the U.S.
Available in the U.S. and Mexico
Azlo Bank Service Review
Review of Azlo Bank
| | | |
| --- | --- | --- |
| Overall Pricing and Value | | 76% |
| Cost Value | | 100% |
| Customer Support | | 60% |
| Ease of Placing an Order | | 60% |
| Included Features | | 72% |
Who Should Use This Bank?
Small business owners and freelancers who currently undertake the majority of their work digitally can benefit from Azlo. When it comes to electronic payments and transfers, the bank thrives, but when it comes to physical banking, such as processing cash and checks, it falls short.
There's little risk in trying it because the bank doesn't charge any overdraft fees. If it doesn't work out, you can close your account and try another bank without incurring any fees.
Price and Fees
Your Azlo account will have extremely few monthly fees. You can even use ATMs that aren't part of the BBVA USA network without paying an Azlo fee. Out-of-network ATMs, on the other hand, may charge you a fee for utilizing their machines. There are also no overdraft fees.
The majority of Azlo's services are likewise completely free. You will not be charged for incoming or outgoing transfers, and you will be able to conduct an unlimited number of transactions.
The most common fee-based service is the quick transfer service, which charges 2% for incoming transfers and $2 for departing transactions. The majority of the other services are free.
Customer Service
Email and phone are both options for contacting customer care. You can contact Azlo by email at [email protected] Within one business day, they respond. Monday through Friday, from 6:30 a.m. to 5:30 p.m. Pacific time, call 844-295-6466 for assistance.
Is My Money Safe?
Yes, Azlo uses bank-grade encryption on its website and mobile app, and BBVA USA is a member of the Federal Deposit Insurance Corporation.
Overall
Azlo is a freelancer and small business-focused internet bank. It provides essential integrations with popular small business software, and it does so without charging a monthly subscription or fees for the majority of its services.
Azlo is a fantastic bank to use if you currently handle most of your business's money electronically.
Check Our 2 Top Azlo Bank Alternatives
| | | |
| --- | --- | --- |
| | Novo | NorthOne |
| Monthly fee | $0 | $0 |
| APY | $0 | $0 |
| Transactions | Unlimited | Unlimited |
| Bonus | None | None |
| Open account online | Yes | Yes |
| Detail | Read Review | Read Review |
| Link | | |
Novo
We commonly pay our business expenses out of our own bank accounts as freelancers. Novo recognizes this need and makes opening and managing an account simple, with no minimum balance requirements. But it was Novo's online-only arrangement that drew me in. I still get paper checks from time to time, and I need to be able to deposit them using my phone.
The Novo app also makes it simple to transfer money and make electronic payments, which is useful when I need to pay for marketing expenses such as website design and business cards.
Novo is a technology startup that caters to freelancers and small business owners. It's part of a growing trend of online-only banks vying for business alongside traditional lenders. This platform, like other online-only banks, works well as a supplement to a personal bank account.
Highlights
Connect your additional bank accounts
Send money and make payments
ACH transfers are processed
Money can be sent from other bank accounts
Checks to be deposited (through the app)
Wire transfers both domestically and internationally are accepted
Invoices can be created and managed in an infinite variety of ways
NorthOne
NorthOne was founded by Adler and Bensoussan to assist small business owners. They established a challenger bank, often known as a digital bank, to address some of the most pressing issues that businesses face. In order to develop their platform, NorthOne spoke with thousands of small business owners across the United States. The duo's goal is to "reduce financial administration for business owners" so that they may focus on growing their businesses.
The simple app can be used on any smartphone or tablet. You can check your bank account, make mobile check deposits, and live chat with customer care using its simple interface. It combines the convenience of a smartphone with the important elements of a traditional bank.
NorthOne is a key player in the change from traditional to digital banking. According to a Statista report, 69.3 percent of Millennials now use a mobile app to keep track of their finances. In comparison, only 24% of Baby Boomers follow suit.
Highlights
Transactions are free of charge indefinitely.
When you use a Mastercard Cirrus or MoneyPass ATM, there are no NorthOne fees, and you can deposit cash over the Green Dot network.
Unlimited Envelopes, bill pay, and spending management are among the digital banking capabilities available.
From the NorthOne business banking app, you may create and send an unlimited number of invoices.
QuickBooks, Shopify, Stripe, Square, and Expensify are just a few of the business tools that can be integrated.
Customer service is available 24 hours a day, 7 days a week via in-app live chat, phone, or email.
What does Azlo Bank Offer?
Azlo offers free business checking for small enterprises, contractors, and freelancers who do all of their business online – all of this is included in what Azlo calls Alzo Starter.
Azlo Starter
It also offers a no-fee option. Because Azlo does not provide checkbook services, businesses that need to write paper checks will need to use a separate bank. Azlo is not a good option for businesses that require in-branch services or deal with cash because none of those services are available.
Azlo can accomplish almost everything for most small enterprises without charging any expenses. It provides basic business checking, but many small businesses do not require much more. An Azlo checking account comes with the following features:
Checking account with no fees
Allpoint Network provides free ATM access (55,000 ATMs)
Invoice customers for free Debit Card Bill Pay, which includes the ability to mail paper checks.
Integrate your checking account with accounting software like QuickBooks Online, Xero, and Wave.
Stripe, Square, or PayPal can all be used to accept credit card payments.
Clients have the option of paying using paper checks or a bank transfer.
Incoming wire transfers are free of charge. There are no options for outgoing wire transfers.
Azlo is quite business-oriented, as you can see from the list above.
Transfers with Azlo have been noted to be slower than with other banks by some consumers. Outgoing transfers can take 1-3 business days, while receiving transfers can take 4-5 business days, according to Azlo. It can take 1-6 business days for mobile check deposits to be processed. If you need to handle transfers and check deposits quickly, these processing times can be an issue.
Certain transactions on Azlo are subject to restrictions. These are some of the items listed on their website:
Withdrawals from ATMs are limited to $1,000 each day.
A total of $8,000 in card purchases and over-the-counter cash withdrawals is allowed per day, with a maximum of 30 individual card transactions.
Transactions TO and FROM connected accounts are limited to $300,000 per day for transfers TO and $100,000 per day for transfers FROM linked accounts.
Payments made via bill pay are limited to $10,000 per transaction. The daily maximum for bank-to-bank (ACH) payments is $300,000.
The maximum amount of money you can deposit using a mobile check is $10,000 per check and $20,000 per month. Depending on your Azlo account history, you may be able to increase your limit.
Invoicing
The ability to invoice from within the app/bank is one of Azlo's most useful tools for businesses. This is one area where they have regularly given their approval.
You may now send customizable invoices, request payment (using a variety of payment methods such as bank transfer and credit card), and track payment status. For small enterprises and online entrepreneurs, this simplifies invoicing.
Azlo Pro
Azlo Pro is an improved membership service aimed to help you automate and save time with your business banking operations. This is an upgrade to an Azlo Starter account that grants access to additional features such as:
Countless Envelopes (think of these as sub-accounts).
Automation
Advanced Invoicing
Fees for instant transfers have been reduced
Envelopes are a nice feature that lets you create sub-accounts with different labels for different goals. For example, if you follow Profit First, you can set aside profits to save for taxes, wages, or any other business expense or objective. Azlo Pro's automation options let you set up automatic transfers to your envelopes and even recurring invoicing.
Finally, with Azlo Pro, instant transfer fees are lowered by 50% compared to Azlo Stater.
Mobile App
Azlo is available as an iPhone and Android app. It has a 4.3/5 rating on the Apple App Store from 258 people and a 4.1/5 rating on the Google Play Store from 298 people.
Azlo is compatible with a variety of popular business programs, including PayPal, Stripe, Square, Kabbage, and Quickbooks. All of your accounts and transaction history can be viewed on one dashboard thanks to the connections.
Fill in Brand's Disadvantages
No checks – While electronic payments have become popular in recent years, you may still need to write a check to complete a transaction.
Azlo business banking is weak- Azlo provides business checking accounts but does not provide checkbooks to account holders. Azlo's bill payment tool is the sole means to send a check, which can be inconvenient.
Azlo, like many other online banks, does not allow customers to deposit cash, which makes it a bad choice for cash-heavy enterprises.
Customer service is limited — Because you can't visit a branch for in-person assistance with an online bank, you must rely on phone or email-based support. Azlo assistance is only available during business hours, so if you have a problem on the weekend or outside of work hours, you may have to wait.
Conclusion
Azlo is an online business bank that caters to online business owners. They offer simple online banking as well as payment-accepting online invoicing.
The advantages and disadvantages of Azlo are discussed in our review. so you can decide whether to choose it or not?
Frequently Asked Questions (FAQs)
Is Azlo a real bank?
Azlo is, in fact, a legitimate bank that provides business checking accounts. It has a collaboration with BBVA that allows it to provide its accounts.
What is Azlo's source of income?
How does Azlo make money if it doesn't collect fees for its accounts? Azlo earns money by charging a few fees, such as rapid transfer fees. Azlo also makes money by charging interest on the sums it manages for its customers.
Is it possible to make a cash deposit with Azlo?
No. Azlo is a web-only bank that does not accept cash deposits.
Is it possible for a company to have many Azlo accounts?
While Azlo now only allows businesses to have one account, it is trying to expand the number of accounts available.
ABOUT THE AUTHOR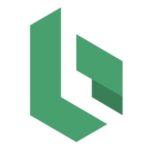 ABOUT THE REVIEWER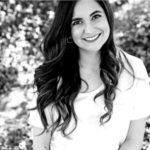 Jazmin Castello holds a Master's degree in Business Management, owns two companies, and has also published a self-help book. When she is not working or writing, she likes to spend time with her family and to travel.
+ 1 sources
Bizreport Advisor adheres to strict editorial integrity standards avoids using tertiary references. We have strict sourcing guidelines and rely on peer-reviewed studies, academic research. To ensure the accuracy of articles in Bizreport, you can read more about the editorial process here.
Mester, L.J., Nakamura, L.I. and Renault, M. (2001). Checking Accounts and Bank Monitoring. SSRN Electronic Journal. [online] Available at: https://papers.ssrn.com/sol3/papers.cfm?abstract_id=267497 [Accessed 10 Feb. 2022].