Cybernasties Target Citibank Accounts
Bitdefender Finds Citibank Customers Targeted
An on-going phishing campaign is targeting Citibank customers according to a new Bitdefender report. According to their data cybercrooks are targeting Citibank users, asking for login credentials and other data as part of an ongoing cyber campaign. Once they obtain the users' credentials, the cybernasties are attempting to steal consumers' money and other valuable information.
The messages are quite sophisticated, with some asking for account confirmation and using scare tactics including telling people their accounts have been suspended because account data has been entered incorrectly.
Cyberattacks Target Banking Consumers
Researchers say about 81% of the attacks are landing in American inboxes, but between 10% and 15% have landed in international inboxes including those in the UK, Canada, and even South Korea, meaning people from around the world may be at risk. Nearly half (40%) of the bogus messages appear to have been sent form within the US and roughly 13% from Mexico IP addresses.
How To Protect Against Phishers
Bitdefender's experts advice consumers to remain vigilant about their banking information, and not click on any links within emails because they could lead to spoofed or cloned websites. Instead, contact the bank directly about any suspect emails or phone calls.
More data from Bitdefender can be accessed here.
ABOUT THE AUTHOR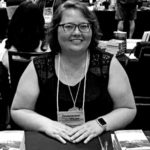 Kristina Knight is a freelance writer based in Ohio, United States. She began her career in radio and television broadcasting, focusing her energies on health and business reporting. After six years in the industry, Kristina branched out on her own. Since 2001, her articles have appeared in Family Delegate, Credit Union Business, FaithandValues.com and with Threshold Media.