How To Start An LLC In South Dakota In 2023: Free Guide
A limited liability company (LLC) is a type of legal entity used to organize a business. It integrates a corporation's restricted liability with a partnership or sole proprietorship's flexibility and absence of formality. An LLC must be considered by any business owner who wants to restrict their liability for the debts & lawsuits.
LLCs are taxed as pass-through entities by default and have a flexible corporate structure. However, you'll need to complete a few more processes before your LLC is ready to conduct business. We'll lead you through the entire procedure right here. To get started, follow our step-by-step How to Start an LLC in South Dakota tutorial. More information about LLCs can be found here.
Filing Requirements & Overall South Dakota LLC Cost
The cost of forming a South Dakota LLC is $150. This charge is paid to the Secretary of State of South Dakota when the LLC's Articles of Organization are filed.
The $150 price to file your South Dakota LLCs Articles of Organization online with the South Dakota Secretary of State is the most expensive part of incorporating an LLC.
LLCs must file an annual report with the Secretary of State in South Dakota. This form can be submitted online at the South Dakota Secretary of State's website. The deadline is November 15th. Failure to file on time in South Dakota carries a $50 penalty.
You can be your registered agent in South Dakota LLC, but hiring a registered agent service keeps your firm compliant and reminds you of critical filing deadlines so you don't pay late fines. For the first year, registered agent fees start at $39 per year.
If you currently have an LLC established in another state and want to extend your business into South Dakota, you'll need to register it as a foreign LLC. The cost of forming a foreign LLC in South Dakota is $750 online or $765 by mail.
There are a few extra costs associated with forming an LLC:
By filing an Application for Reservation of Name and paying the $25 filing fee, you can reserve your name for up to 120 days prior to the establishment of your LLC.
If a foreign LLC's name isn't available in the state, it can file an Application for Registration of Name and pay the $25 filing fee to register a new name.
To create a name other than your official LLC business name, you can register a DBA with the Secretary of State online and pay the $10 filing fee.
Order certified copies of your South Dakota business paperwork from the Secretary of State's office for $15 plus $2 per page.
5 Basic Steps To Start An LLC In South Dakota 2023
To get started right away, follow our step-by-step LLC formation instructions:
Choose a Name for Your Delivery Service, LLC
The name of your LLC must be distinct from the names of any business entities already on file with the Secretary of State of South Dakota. The South Dakota Secretary of State's business name database can be used to check for the availability of names.
By filing an Application for Reservation of Name with the South Dakota Secretary of State, you can reserve a name for 120 days. The reservation must be sent over the mail.
Choose Your Registered Agent
For service of process, every LLC must have a South Dakota registered agent. This is a person or company who agrees to take legal papers on behalf of the LLC if it is issued. A South Dakota resident or a business entity authorized to do South Dakota can serve as the registered agent.
A physical street address in South Dakota LLC is required for the registered agent. The Secretary of State's website has a list of registered agents.
File Articles of Organization
Articles of Organization are filed with the Secretary of State to form a South Dakota LLC. The following items must be included in the South Dakota LLC articles:
The name of the LLC
The goal of the LLC (optional)
Each of the LLC's organizers' name and address
The address of the LLC's office
The LLC's registered agent's name and address
If not indefinite, the LLC's duration
Whether the LLC will be administered by members or by a manager
If managers administer the LLC, the names and addresses of the managers
If one or more members will be responsible for the LLC's debts, and the organizer's signature
Create an LLC Operating Agreement for a Delivery Service
In South Dakota, an LLC operating agreement is not necessary, although it is strongly recommended. The Operating Agreement is the basic agreement that spells out the members' rights, authorities, responsibilities, liabilities, and obligations. The Operating Agreement is a private agreement that has not been filed with the Secretary of State.
If an existing or newly formed LLC fails to adopt an operating agreement, the LLC's current articles of incorporation, bylaws, or operating agreement, as well as its member control or limited liability company agreement, will serve as the south Dakota operating agreement.
Obtaining an EIN
Even though your LLC has no employees, it must obtain its own IRS Employer Identification Number (EIN) if it has more than one member. If you organize a one-member LLC, you only need to get an EIN if it will have workers or if you choose to tax it as a corporation rather than a sole proprietorship (disregarded entity).
An EIN can be obtained by filling out an online EIN application on the IRS website. There is no charge for filing.
Important Steps After Forming An LLC In South Dakota
Keep your personal and business assets separate
If your personal and business bank account are combined, your assets (such as your home, car, and other possessions) are in danger if your South Dakota LLC is issued. This is referred to as piercing the corporate veil in business law.
In South Dakota, you can begin protecting your LLC by taking the following steps:
Creating a business bank account
Separates your personal assets from the assets of your firm, which is required for personal asset protection.
It simplifies bookkeeping and tax reporting.
Get a business credit card
Aids in the categorization and separation of all business expenses for tax purposes at the end of the year.
Aids in developing your business credit score, which is a necessary step in obtaining a line of credit or a business loan in the future.
Obtaining Business Insurance
Business insurance allows you to focus on building your South Dakota LLC while managing risks. The following are the most popular types of company insurance:
General Liability Insurance (GLI) is a type of insurance that protects your company from lawsuits.
Professional Liability Insurance covers malpractice claims and other business errors for professional service providers (consultants, accountants, and so on).
Workers' Compensation Insurance is a sort of insurance that covers employees for illnesses, injuries, or deaths that occur on the job.
Make a Website for Your Company
Putting up a website is a huge step in establishing credibility for your company. Every company requires a website.
Even if you believe your company is too small or operates in an offline industry, if you don't have a website, you're missing out on a significant portion of prospective consumers and money.
Launch a Press Release
Press releases are one of the simplest and most effective ways to advertise your company. They're also one of the most cost-effective solutions because they do the following:
First, it generates publicity. Second, create an online presence for your company.
Third, improve your website's search engine optimization (SEO) to attract more visitors.
Are a one-time effort and financial investment
Have long-term advantages
The Top 2 LLC Services In South Dakota
There are several online LLC services available. It can be challenging to choose the best LLC creation service from an extensive selection. As a result, we performed our homework and whittled down your options to only the two top LLC services for your company.
ZenBusiness
Choosing a ZenBusiness creation package, which starts at only $39 per year, makes forming a South Dakota LLC a breeze (plus the South Dakota state fee). In addition, ZenBusiness simplifies things so you can spend more time focused on your business's growth.
ZenBusiness provides excellent client feedback, with over 6,200 reviews available online, almost all of which are favorable. We also admire ZenBusiness since it gives back to the communities it operates.
Northwest
You don't need us to tell you that Northwest's $39 entry-level price is an excellent value. So what distinguishes Northwest Registered Agents from the competition? In a nutshell, Northwest provides the best customer service we've ever seen in this industry.
While most of its competitors use outsourced call centers to staff their customer service departments, Northwest has highly trained individuals answering the phones at all times. These experts can assist in answering a variety of complex inquiries that competitor organizations' support staff will be unable to address.
Final Thoughts
Corporations are frequently thought to be more challenging to maintain than LLCs. An LLC can be managed and operated in a variety of ways. Unlike corporations, which must have a hierarchy of directors and officers, LLCs can run themselves or hire managers.
Corporations, like LLCs, have procedural rules that they can choose to follow or ignore, such as meeting minutes. With an LLC, you have more flexibility in conducting your firm.
Frequently Asked Questions (FAQs)
How Can I Find Out If The Name I Want For My LLC is Available?
It's critical that the name of your LLC stands out from the names of other firms registered with the South Dakota Secretary of State. To make sure your preferred name is available, you can run a free name search on their website.
Is it necessary for my South Dakota LLC to have an operating agreement?
Operating agreements are not required in South Dakota for LLCs, but they are strongly recommended.
In South Dakota, may I form a single-member LLC?
A single-member LLC in South Dakota is treated the same as a multi-member LLC for most purposes. However, when submitting a tax return, single-member LLCs have more options.
Is a business license required in South Dakota?
Your LLC may require additional local and state business permits depending on its type of operation and location.
ABOUT THE AUTHOR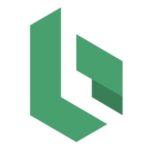 ABOUT THE REVIEWER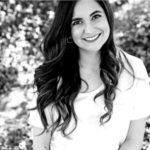 Jazmin Castello holds a Master's degree in Business Management, owns two companies, and has also published a self-help book. When she is not working or writing, she likes to spend time with her family and to travel.
+ 6 sources
Bizreport Advisor adheres to strict editorial integrity standards avoids using tertiary references. We have strict sourcing guidelines and rely on peer-reviewed studies, academic research. To ensure the accuracy of articles in Bizreport, you can read more about the editorial process here.
HeinOnline. (2021). About | HeinOnline. [online] Available at: https://heinonline.org/HOL/LandingPage?handle=hein.journals/sdlr44&div=17&id=&page= [Accessed 28 Apr. 2022].