How To Start An LLC In Idaho In 2022 – Free Guide
When creating a new business entity, picking the business entity is among the most crucial decisions that business owners must undertake. For the majority of businesses that have more than one owner, creating an LLC is usually the most ideal option due to multiple reasons.
A limited liability company is a simple business structure that offers small business owners personal liability protection by separating their personal funds from business debts. In addition, LLCs do receive a significantly lower rate of taxation as compared to corporations. Regardless, forming an LLC could become complex depending on the state you're located in.
Creating an LLC in Idaho is fairly simple and direct. The only difference that exists is that the Articles of Organization are referred to as the Certificate of Organization in the state of Idaho. Luckily, entrepreneurs shouldn't encounter any major stumbling blocks when forming an Idaho LLC or filing the Idaho certificate of organization.
To avoid missteps when creating your LLC in Idaho, you should follow the steps below. This review will help familiarize you with the financial and legal requirements for forming Idaho LLCs.
Filing Requirements & Overall Idaho LLC Costs
To form an Idaho LLC, you need to obtain the Certificate of Organization from the Idaho Secretary of State. This service costs between $100 and $120. You can apply this online, in person, or via mail. Here are the five basic steps that you need to take to start an LLC in Idaho.
5 Basic Steps to Start an LLC in Idaho 2022
Let's discuss the Idaho LLC formation process in much detail.
Choose Your LLC Name
When forming an Idaho LLC, choosing a unique assumed business name is the first step you should take to ensure that the business name you wish to use is presently available. The LLC name of every Idaho LLC needs to be distinct from the names of other business entities in the state. That said, before filing, you need to conduct a business name availability in the business entity database of Idaho.
Moreover, you should not use a business name that contains language that implies or falsely states government affiliation or the name suggests that the business entity is created for a different purpose than what is allowed by this act.
If there's a name you like but aren't ready to create your Idaho LLC at the moment, you can reserve the name. It's possible to reserve your business name for a maximum of four months when you file the Reservation of Legal Entity Name with the Idaho secretary of state.
Another factor you may want to consider is whether there is an available domain name that matches your web address.
Choose Your Idaho Registered Agent
A key requirement when forming an LLC is to appoint your preferred Idaho registered agent. Registered agents in the state of Idaho need to fulfill several requirements to be formally recognized.
The registered agent has to be at least 18 years of age or be a commercial registered agent. The agent also has to be available during normal business hours and at a designated street and mailing address to receive any legal documents on behalf of your company. These documents include subpoenas, taxation notices, summons, and many more.
Any individual or business entity that meets the above conditions is permitted to act as the registered agent for a particular LLC. The problem is, that the details of the registered agent – such as their name and address – are made public which would force you to compromise your privacy.
Privacy is paramount to many business owners, especially those who're employed or do their business from home. Fortunately, when you appoint a registered agent such as Northwest, you can minimize unwanted telephone calls and emails.
File the Idaho LLC Certificate of Organization
Instead of Articles of Organization, the official paperwork that is required to form an Idaho LLC is referred to as the Certificate of Organization. If you encounter any hurdles when completing this step, you can get in touch with the Idaho Secretary of State at [email protected].
When you file your Certificate of Organization, you may come across a few terminologies that could be unfamiliar to you, especially if you're a newbie. They comprise:
Principal office mailing address. When filling out this section and would like any correspondence from the Idaho Secretary of State to be mailed to an alternative address other than the principal office, you can indicate the preferred mailing address here. Idaho accepts PO boxes as well. If your preferred address is similar to the principal office, then you can click on the copy button and automatically fill out the fields.
Entity address. Here, you need to fill out the street address, your zip code, and the city of the original principal office. The entity address can either be the business's physical address, the address where company records are kept, or the physical address of your preferred registered agent. Here, you can't use PO Boxes.
Governor information. In this section, you need to indicate whether your Idaho LLC will be member-managed or manager-managed. The latter means that the LLC has hired managers to operate the LLC on their behalf (as a CEO in a corporation). The former means that the business owners play an active role in the operations of the LLC. The majority of LLCs in Idaho is member-managed.
Create an Idaho LLC Operating Agreement
The operating agreement is a formal document that shows and governs the operating processes and framework of a particular company. The operating agreement covers aspects such as ownership rights, distribution of profits & losses, responsibilities of the members, and so much more.
Many US states don't mandate having operating agreements in place; but nevertheless, it's still a great idea to have an operating agreement available to avoid disputes in the future. For instance, if an LLC doesn't have an operating agreement, the LLC members may not be fully aware of what their responsibilities and roles in the entity will be, which could bring about a misunderstanding of how they conduct business.
Obtaining an Employer Identification Number (EIN)
Also known as the federal tax identification number, the EIN is a special 9-figure identification number that is assigned to an LLC or another business entity by the Internal Revenue Service (IRS). This number plays the same role that a social security number plays to an individual – it identifies business entities for tax reasons.
The EIN can be used to hire employees, register for business licenses and permits, collect sales tax, open a business bank account, and file tax returns, among others.
It's completely free of charge to apply for an EIN with the IRS. Once you apply via the IRS website, the number will instantly be displayed to you. But you can also apply via telephone, mailing IRS Form SS-4[1], or fax.
What to Do Next After You've Formed Your Idaho LLC
Choose Your LLC's Type of Federal Income Tax
As mentioned in the introduction, tax flexibility and legal protection are among the key advantages that a limited liability company offers to the owners. When registering for an employer identification number, you will have the option to decide how you'd like your business entity to be taxed for federal income tax reasons. Although there are certain limitations, LLCs can be classified for tax reasons as sole proprietorships, general partnerships, C-corp, or S-corp. What do these terms mean:
Single-member LLCs – are taxed as sole proprietorships, although the LLC members can choose their entity to be taxed as an S-corp or C-corp.
Multi-member LLCs – are taxed as general partnerships by default, but the members can opt to change its taxation to that of an S-corp or C-corp.
Essentially, the major difference between taxation as a sole proprietorship or general partnership, and being taxed as a corporation is that losses and profits are passed on to the tax returns of the LLC members. This means that the owners will be responsible for paying self-employment taxes on all their profits.
Alternatively, if you choose to be taxed as a corporation, members can take a reasonable salary and pay the payroll taxes. The remainder of the LLC profits are then shared amongst the owners and are not subjected to the payroll taxes. This helps the LLC to save a huge chunk of money in taxes.
Open an LLC Business Bank Account and Obtain a Business Credit Card
It's important to open an LLC bank account for your company for liability protection and business expenses. The business checking account separates business funds from the personal funds of the LLC owners. To open a business bank account, you need the following documents:
A banking resolution to authorize the business owners to open a bank account on behalf of the LLC
An Idaho LLC Certificate of Existence may be required in some cases to prove that the limited company is active and in great standing with the Idaho state
The driving licenses of the LLC owners
Copies of the authentic formation paperwork from Idaho to prove the creation of your Idaho limited liability company
Obtain Business Licenses and Permits
You will most probably need a couple of business licenses and permits depending on the location of your LLC and what it does. Some of the most popular licenses and permits comprise:
Seller's permit. This license is required to sell certain products and services, and you need to apply for it with the Idaho State Tax Commission. To get this permit, click here[2].
Business license. Idaho and other states require companies to have a business license before they're permitted to conduct business.
Professional license. Some services such as appraisers, daycares, salons, and the like need to have a professional license to conduct business.
If you'd like to know which other licenses and permits you require for your business, visit the Business Wizard[3] of the state of Idaho.
File the LLC Annual Reports
Every limited liability company is obligated to file its annual report[4] every year on the LLC's anniversary month without fail or delay. The annual report can be filed with the Idaho secretary of state. This report updates information regarding ownership and other details.
The Top 2 LLC Services
ZenBusiness
When you opt to use ZenBusiness, you don't have to worry about the cumbersome filing paperwork. This LLC formation company provides a wide array of LLC formation services. These services is for making sure that ZenBusiness's clients correctly create their business with the right paperwork filled out and the paperwork delivered to the right government agency.
ZenBusiness also offers multiple operating agreements templates to design an operating agreement. What's more, is that ZenBusiness reasonably charges its products, and this sentiment is echoed by the myriads of the available positive reviews on the web.
Northwest Registered Agent
When you form a new business, the filing process can be quite a daunting task especially if you're a new business owner. Luckily, that is where Northwest comes in handy. This LLC formation service helps business owners obtain the right legal paperwork, fill it out, and file the paperwork with the appropriate government agency.
Besides helping you create your LLC in Idaho, Northwest Registered Agent offers multiple extra services, including templates for preparing an operating agreement and registered agent services, that entrepreneurs will find to be quite handy.
Conclusion
We understand that forming a new LLC in Idaho can be a challenging task, especially if you're a newbie and are unfamiliar with the state's regulations. To help you succeed in forming a successful LLC, we have prepared this review to guide you along the way. Use this guide and you'll face minimal hurdles when forming your business entity. Most importantly, ensure you consult a professional accountant before you make any financial decisions for your LLC in Idaho.
Frequently Asked Questions (FAQs)
What is the state filing fee for the state of Idaho?
It costs a state filing fee of $100 to legally form an Idaho L
Does the state of Idaho charge any annual fees for LLCs?
Every year, LLCs in the state of Idaho have to file their annual reports. However, there is no fee that is charged annually.

What time does it take to form an LLC in Idaho?
Usually, it takes about seven to ten days for an online[5] application to be approved. However, it could take about two to three weeks if you decide to file your LLC by mail. Expedited processing costs much more than regular filing.
Do I have to employ a registered agent service for my LLC?
No, it's not mandatory. If you meet the requirements of a registered agent in Idaho, you can act as your own registered agent. These requirements include being 18 years old, residing in the state of Idaho, and being available during normal business hours to receive legal paperwork from the government.
What is a foreign LLC?
A foreign LLC means that a limited liability company is physically operating in a different state than where it was originally formed. It means having a presence in an outside state, like having employees or an office in that state. An LLC is obligated to register itself as a foreign LLC in every state it intends to operate in and obtain the foreign registration statement.

What is a professional limited liability company?
Businesses that need state licensing, like attorneys, accountants, salons, acupuncturists, barbers, physical therapists, and the like need to file their LLCs as professional limited liability companies or a PLLC. The process of filing a Professional LLC is identical to that of an LLC.
ABOUT THE AUTHOR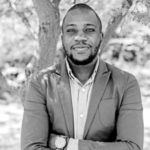 Billy Graham is a Highly skilled copywriter/editor with over 8+ years of experience working for content mills, direct clients, and SEO marketing agencies alike. Possesses extensive expertise in crafting unique copy, exceeding editorial goals, and delivering first-rate client-focused service in results-driven content production. Specialties include gaming, branded content, short-form to long-form copywriting, call-to-action, buying guides, how-to – articles, product reviews, and comparisons, copy editing, proofreading, complete QA, and in-depth research.
ABOUT THE REVIEWER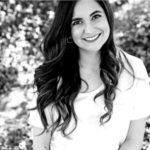 Jazmin Castello holds a Master's degree in Business Management, owns two companies, and has also published a self-help book. When she is not working or writing, she likes to spend time with her family and to travel.
+ 5 sources
Bizreport Advisor adheres to strict editorial integrity standards avoids using tertiary references. We have strict sourcing guidelines and rely on peer-reviewed studies, academic research. To ensure the accuracy of articles in Bizreport, you can read more about the editorial process here.
Irs.gov. (2017). Apply for an Employer Identification Number (EIN) Online | Internal Revenue Service. [online] Available at: https://www.irs.gov/businesses/small-businesses-self-employed/apply-for-an-employer-identification-number-ein-online [Accessed 13 Apr. 2022].
‌Idaho.gov. (2021). Idaho State Tax Commission – Official Website. [online] Available at: https://tax.idaho.gov/index.cfm [Accessed 13 Apr. 2022].
‌Business.Idaho.gov. (2022). Business.Idaho.Gov – Idaho State & Federal Resources for Business. [online] Available at: https://business.idaho.gov/ [Accessed 13 Apr. 2022].
‌Idaho.gov. (2020). Annual Report Help – Idaho Secretary of State. [online] Available at: https://sos.idaho.gov/annual-report-help/ [Accessed 13 Apr. 2022].
Idaho.gov. (2022). – IBRS.IDOL. [online] Available at: https://labor.idaho.gov/ibrs/ibr.aspx [Accessed 13 Apr. 2022].