How To Start An LLC In Hawaii 2022 – Free Guide
For the average entrepreneur, the intricacies of setting up and running a business can be quite confusing at first. They might know all about running their cafe or about the art they're selling but might become lost when it comes to all the details and paperwork involved in setting up a legal entity and then ensuring compliance of that legal entity with state and federal laws.
If this sounds like you, here's the good news – you've come to the right place for business advice. In this article, we're going to talk about what steps you need to take to start your LLC, and all the paperwork involved. 
Filing Requirements & Overall Hawaii LLC Cost
When filing an LLC in Hawaii, there are certain legal documents that you need to submit to the Department of Commerce and Consumer Affairs in order for your Hawaii LLC to be formed. This includes articles of organization that dictate things like your business structure, the appropriate filing fee, details about your LLC members, personal tax returns, credit card information, and much more depending on your situation.
Here are some of the basic requirements for filing an LLC. In case you feel like you need any advice or expert help, you can consult a registered agent service. They will be able to tell you what business documents you'll need for the formation of your limited liability company in Hawaii.
Articles of Organization
The articles of organization for your Hawaii LLC contain most of the basic information about your Hawaii business, how the business entity is going to operate or how you'll conduct business on a daily basis, and much more.
For example, it will contain information on whether your business is going to be a manager-managed LLC, or otherwise. It will also carry information about the initial managers of LLC owners.
As the business owner, drafting the Articles of Organization is going to give you the chance to figure out how your Hawaii LLC is going to work, how it will be managed, your company address, and how it will tie in with any existing business you have, and so on.
Filing Fees
In the state of Hawaii, the filing fee for a Domestic Limited Liability Company is $50. For things like expedited filing, is $25, and the fee for a certified copy of the filing is $10 plus $0.25 per page. There's also a state archive fee of $1
You will need to mail a check for the exact amount needed for the filing along with your documents, and you will need to send in your credit card details with all of the necessary paperwork and forms.
The credit card information will need to be your personal credit card since you will only be able to get a business credit card after the formation of your LLC and the issuance of an EIN.
Ensure Proper Filing
All of your documents need to be legible, typewritten or printed and signed with black ink only. Any documents that are scanned, photocopied, or faxed can be accepted.
Not only does the legibility rule hold for all legal business documents, but it also holds for signatures as well – you will need to write the name of the applicant under their signature if the signature isn't legible.
Annual Filing Requirements
In addition to your initial filings, you will need to submit some important documents annually in order to keep your LLC in Hawaii in compliance with the rules set by the Hawaii Department of Commerce. These documents will include the following:
Annual Report: An annual report is filed every year in the quarter of the anniversary month for your Hawaii LLC. This report only costs $15 to file.
State Business Tax: Forming an LLC comes with perks like pass-through taxation, personal liability protection, and security for your personal assets. The default tax status for most LLCs is such that only the managers are required to pay taxes on their incomes, but sometimes business managers can opt to have their organization treated like a corporation, where they have to pay federal income taxes for their Hawaii LLC profits as well as federal and state taxes on their individual income.
Your Hawaii Limited Liability Company can choose to be taxed one way or another, and these taxes will be due yearly.
State Employer Taxes: If you hire employees for your business, you will owe taxes both to the IRS and the state of Hawaii. These taxes can include things like income taxes for your employees that start as soon as you hire employees, as well as unemployment insurance taxes.
All of these things are only possible when you obtain a Federal Employer Identification Number or EIN, and your Employer Identification Number is also used to open up business bank accounts, protect your personal assets, and keep your business assets separate from your personal. This is why obtaining an Employer Identification Number is usually the first step to take after your LLC in Hawaii is set up.
General Excise and Use Taxes: Yet another type of tax, your LLC in Hawaii will only need to pay for it if you're going to be selling goods to customers.
Registration in the Other States: If you operate in multiple states, you will need to keep up with all such legal requirements in all of them.
5 Basic Steps to Start an LLC in Hawaii 2022
Now that we know all the requirements for starting an LLC, let's take a look at the steps you need to take, from choosing the name to finally obtaining your EIN.
Choose a Name for Your Hawaii LLC
The name for your Hawaii LLC needs to meet certain criteria. These rules have been set in place to make sure that businesses can operate in the state in the best way possible and no confusions occur on the official end:
The business needs to have "LLC", "Limited Liability Company", or any other variant of the words in its name. 
You cannot name your Hawaii LLC something that will lead to confusion between the business and any government organization. 
Some words in the business name cannot be used without proper authorization and maybe some extra paperwork. These are usually things like "attorney" or "college/university". 
If you want to choose the right name for your LLC, the first step is to make sure the name is available. Not only will you need the name available, but you will also need to make sure that there's a domain available online with that name, mainly because you might need an official website at some point in your business.
Choose Your Registered Agent
Just like with most states, you are required to have a registered agent for your Hawaii LLC in this state as well. The right registered agent service will be able to help you keep in compliance with all requirements and regulations for your business, though your registered agent can be anyone.
It can either be you, someone else working under you, or a whole agency or service that specializes in providing registered agent services to other businesses.
File Articles of Organization
Your Articles of Organization contain all basic information about the day-to-day operations of your Hawaii LLC. It is also the main formational document that will solidify your business's status as a Limited Liability Company in Hawaii.
Information contained in this form contains the street address for the Hawaii LLC and the registered agent service used.
Create an LLC Operating Agreement
This document will contain details of how your Hawaii LLC is managed, how it will be taxed, and a lot of other vital information as well as its name and the names and personal details of all the initial managers. It also contains details of how much each member is investing, what share they'll have in the profits, instructions at the time of dissolution, and much more.
Obtaining an EIN
The EIN or Employer Identification Number for your Hawaii LLC is what will make it possible for you to obtain credit cards, open bank accounts, hold assets, and pay taxes in the name of your Hawaii LLC.
Unless you manage the finances for your Limited Liability Company wisely and keep finances separate from the start, you might be putting yourself at a high degree of financial risk. This is because in certain situations, a judge can opt to "pierce the corporate veil" and hold you personally liable for any lawsuits brought against your company. One of those instances is if the court decides that personal and business assets have not been maintained separately.
The Top 2 LLC Services In Hawaii
When you're looking to start your new business, you might need to hire a registered agent service to look after your business's legal needs and keep it in compliance with Federal and State laws. Here are two options that stick out from the bunch: 
ZenBusiness
While fairly new in the game, ZenBusiness has made a name for itself in the world of registered agents with the help of some solid customer service, quick processing times, competitive pricing (sometimes the cheapest around), a user-friendly platform, and just the ease of working with them.
They have thousands of positive online reviews and a 4.7 star rating on Trustpilot as well, and packages start from the most basic formational package that costs $49 to other packages that provide more services for a higher price.
Northwest
Northwest Registered Agents have been around since 1982, and have a long track record of providing top-notch services to their clients. A lot of people choose to work with them due to this very reason, even if they're not the most cost-effective option.
One thing to note here is that their customer service is knowledgeable and always on top of their game. This is because they don't have a dedicated sales team, and any customer inquiries are handled by the staff within Northwest, who are all people who know everything about what they're doing and can help you with expert advice.
Final Thoughts
Starting an LLC in Hawaii isn't hard when you put in a little work and do your research. However, this isn't something you can afford to mess up, which is why it's recommended that you hire expert help unless you're absolutely sure you know what you're doing.
At the end of the day, it comes down to whether you have the time to invest in the filing and paperwork, or if you'd rather have the convenience and peace of mind that comes with hiring the right people for the job.
Frequently Asked Questions (FAQs)
What things do I need to start an LLC in Hawaii? 
To start an LLC in Hawaii, you need your personal identification information like your social security number and your tax details, fill out the appropriate forms, turn in the drafted Articles of Organization for your new LLC, and pay the fee you owe. You can pay this fee either online or through a cheque. 
Can I file for my LLC on my own? 
A lot of people choose to file an LLC on their own, but even more, choose to get the help of a registered agent service that can file all the appropriate documents for you in a matter of days. Opting for such a service usually means that you minimize any chances of the paperwork not being right, have expert advice and counsel for a lot of managerial issues, and can keep working on other aspects of getting your business started without worrying too much about the paperwork. 
Is it important for me to get an EIN? 
Getting an EIN is considered to be an essential part of the LLC formation process because it is impossible for you to open up a business bank account or pay taxes on behalf of your business and your employees without it. Keeping your personal and business expenses separate is one of the biggest reasons why people opt for owning an LLC instead of any other form of business structure, and it protects you from bankruptcy in case your business is sued. Failing to get an EIN can put both your business and personal finances at risk, which is something almost all experts would advise against doing. 
What is the difference between the Articles of Organization and the Operating Agreement? 
While the Articles of Organization is a basic document that contains information like the street address, name, and formation details of a Limited Liability Company, the Operating Agreement is more detailed. 
ABOUT THE AUTHOR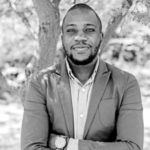 Billy Graham is a Highly skilled copywriter/editor with over 8+ years of experience working for content mills, direct clients, and SEO marketing agencies alike. Possesses extensive expertise in crafting unique copy, exceeding editorial goals, and delivering first-rate client-focused service in results-driven content production. Specialties include gaming, branded content, short-form to long-form copywriting, call-to-action, buying guides, how-to – articles, product reviews, and comparisons, copy editing, proofreading, complete QA, and in-depth research.
ABOUT THE REVIEWER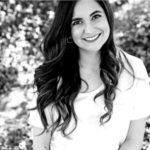 Jazmin Castello holds a Master's degree in Business Management, owns two companies, and has also published a self-help book. When she is not working or writing, she likes to spend time with her family and to travel.
+ 5 sources
Bizreport Advisor adheres to strict editorial integrity standards avoids using tertiary references. We have strict sourcing guidelines and rely on peer-reviewed studies, academic research. To ensure the accuracy of articles in Bizreport, you can read more about the editorial process here.
Employer ID Numbers | Internal Revenue Service. Irs.gov. Published 2017. Accessed April 16, 2022. https://www.irs.gov/businesses/small-businesses-self-employed/employer-id-numbers
Domestic Limited Liability Company. Hawaii.gov. Published 2022. Accessed April 16, 2022. https://cca.hawaii.gov/breg/registration/dllc/
Piercing the Corporate Veil. LII / Legal Information Institute. Published 2022. Accessed April 16, 2022. https://www.law.cornell.edu/wex/piercing_the_corporate_veil
ZenBusiness is rated "Excellent" with 4.7 / 5 on Trustpilot. Trustpilot. Published April 16, 2022. Accessed April 16, 2022. https://www.trustpilot.com/review/www.zenbusiness.com
Team ZenBusiness. ZenBusiness Reviews. ZenBusiness Inc. Published February 23, 2021. Accessed April 16, 2022. https://www.zenbusiness.com/reviews/
‌
‌
‌
‌
‌
‌
‌
‌
‌
‌
‌
‌
‌
‌
‌
‌
‌