How To Start An LLC In Alaska In 2022: Free Guide
The Limited Liability Company (LLC) is a common corporate form for many firms starting in Alaska. The LLC protects your personal assets while also potentially saving you money on taxes. You can incorporate an LLC in Alaska without hiring an attorney[1] with a few steps.
Alaska LLCs have a distinct advantage over other states in that they have some of the finest protection from charging orders in the country. If a firm is found responsible, a charging order is the outcome of a court judgment against it. Even if a creditor obtains a charging order against an LLC in Alaska, they will not be able to access the revenue or assets of the firm.
Because of the many tax alternatives, simplicity of administration, and management flexibility, the Limited Liability Company outperforms the sole proprietorship, partnership, and corporation in terms of liability protection.
Filing Requirements & Overall Alaska LLC Costs
Your business may need federal, state, or local permits/licenses to operate legally in Alaska, depending on your industry and geographic area. This is valid whether you form an LLC or another type of business entity.
These are mandatory fees in forming an LLC:
Fee for filing an Alaska Limited Liability Company (LLC) online: $250
A $250 fee is for forming an Alaska limited liability corporation (LLC) online. When submitting the LLC's Articles of Organization, this fee is paid to the Alaska Department of Commerce, Community, and Economic Development[2].
Registered Agent Fee
You may be your own registered agent in Alaska, but hiring a registered agent service keeps your company compliant and informs you of critical filing dates, so you don't have to pay late fines. For the first year, registered agent costs start at $39 per year.
Fee for renewing an Alaska business license: $50
Every year, Alaska LLCs must renew their state business license. Normally, there is a $50 renewal cost; however that fee has been suspended since February 2021.
Foreign LLC Cost
Suppose you currently have an LLC established in another state and extend your business into Alaska. In that case, you'll need to register it as a foreign LLC.
In Alaska, it costs $350 to create a foreign LLC. You can create a foreign LLC in Alaska by filing and submitting a Certificate of Registration of a Foreign Limited Liability Company online, via mail, fax, or in person.
Advantages of filing your LLC in Alaska
Assets Security
When you form an Alaska LLC, you agree that your company's obligations will not be your personal debts. You are solely responsible for personal financial obligations limited to the amount you invested. As a result, incorporating an Alaska Limited Liability Company (LLC) can assist companies in safeguarding their personal assets.
Your Alaska LLC will be treated as a separate entity from its members if you file a lawsuit against it. The "Single Member Protections" are provided for the company's owners and shareholders.
Tax benefits
Alaska is one of just five states in the United States that does not charge sales tax[3]. As a result, if the investor forms an LLC in Alaska, the company will not have to pay sales tax to the state. However, sales tax may be levied following local state legislation if the firm sells to clients in other states.
When overseas investors decide to start an offshore firm in Alaska, they usually form an Alaska LLC. Alaska LLCs provide 0% sales tax, no individual income tax, and a low corporate income tax to investors.
Flexibility
An Alaska LLC, unlike a traditional corporation, is made up of stockholders and a board of directors. The owners make up the board of directors. This allows for more flexibility in the operating structure of an Alaska LLC. For example, members of the board of directors can readily be replaced without holding a formal meeting.
There will be no double taxation
A disadvantage of an Alaska company is that it is subject to "double taxes." On one hand, the corporation must pay corporate net income tax. On the other hand, shareholders of a company must pay taxes on earnings given to them when filing their tax returns. However, an Alaska LLC is liable to "pass-through taxes[4]." This implies that while an Alaska LLC is exempt from corporate income taxes, stockholders will only be taxed once when the earnings are paid to them on their personal tax returns.
Biennial Report
Within the first six months after founding an Alaska LLC, you must file an initial report with the state. After that, the business report is required every two years, beginning with the day you filed your first report.
In Alaska, how quickly can I form an LLC?
In the state of Alaska, you may incorporate an LLC as rapidly as three days. Before utilizing the service, you must first form an operating agreement and file your first annual report. You'll also need to find a registered agent, which is a time-consuming procedure. Then, you can enroll in a service that will file your yearly report on your behalf. After that, you'll be well on your way to operating your company in no time.
You may pick who will administer your firm once you've registered in Alaska. Remember to hire anyone to operate your firm as long as they are 18 years old and live in the state. You must have a physical address in the state and be accessible to answer queries during business hours. You, a family member or friend, or a professional service provider are all options. The process is straightforward and quick, and the online order monitoring system can keep you updated on your company's progress at all times.
You must designate a member who can sign the operating agreement in addition to a physical address. The individual must live in Alaska and be available during business hours. Your workers and business partners are only those who may sign the operating agreement. These are the individuals who will be in charge of making choices for the firm and its members. You can, however, hire a professional service provider.
5 Basic Steps to Start an LLC In Alaska 2022
Here are the five steps you'll need to do to get your business up and running.
Choose a Name for Your Delivery Service, LLC
The first step in forming an LLC is to choose a business name. Before naming your LLC in Alaska, there are a few things to consider. To begin, double-check that the name is accessible for usage. Then, after the name is available, check to see if it meets all of Alaska's company naming regulations. You will be able to effectively name your firm once you have passed through them.
Stick to the following naming guidelines:
The word "limited liability corporation" or one of its acronyms must be in your name (LLC).
Your LLC's name cannot contain words that may be mistaken for a government organization (e.g., FBI, Treasury, State Department, etc.).
Restricted terms (e.g., bank, attorney, university) may necessitate additional documentation and the inclusion of a licensed professional in your LLC, such as a doctor or lawyer.
Is it possible to get the name in Alaska? Do a name search on the Alaska Division of Commerce, Community, and Economic Development website to ensure the business name you want isn't already used.
Is there a way to get the URL? First, check online to discover whether your company name is accessible as a web domain. Even if you have no plans to create a company website right now, you may wish to purchase the URL to prevent others from doing so.
Choose Your Registered Agent
Every LLC in Alaska is required to have a Registered Agent. A person of Alaska or an Alaska organization authorized to do business in Alaska serves as the Alaska Registered Agent.
The Alaska Registered Agent ensures a proper serving of process, also known as a lawsuit notice. For example, suppose the Alaska LLC needs to prepare for and react to a lawsuit. In that case, the agent promptly ensures that the business receives all relevant communications, such as tax paperwork, summons, and other legal documents.
A registered agent must assure that you get the mail, legal papers, and service of process that official government agencies deliver to your LLC and that your identity and personal details stay safe and off the public record. In Alaska, a typical registered agent service costs between $99 and $299 per year, depending on the state.
File Articles of Organization
It's time to sign and file the Articles of Organization for your LLC in Alaska once you've double-checked that all of the information on your form is right. You may sign the articles of organization yourself, but doing so makes your name public and makes you exposed to identity theft. An LLC creation service, on the other hand, will put their name on the articles and sign them for you. In this arrangement, not only will you keep ownership of your Alaska LLC, but your personal information will also be kept off the public record, making it less susceptible to cybercriminals. It's a win-win situation for Alaska LLC owners.
When filing the Articles of Organization for your LLC in Alaska, you have two alternatives. A $250 state fee is required for each filing option. You can either file online or by mail. If you're filing by mail, you'll need to send the form and your state filing fee payment to the Division of Corporations, Business and Professional Licensing, State of Alaska address.
Once the Alaska Corporations Section has processed your formation materials and payment for the filing fee, they will inform you by mail or email. In Alaska, this usually takes 10 to 15 days, and your documents are processed in the order they were submitted. Many Alaska state LLC formation providers offer expedited processing as part of their services if you need your paperwork processed faster. This can expedite the procedure, completing it in as little as 72 hours.
Create an LLC Operating Agreement for a Delivery Service
An LLC operating agreement is not necessary in Alaska, although it is strongly recommended. This internal document lays out the rules for how your LLC will operate. It outlines the members' and managers' rights and obligations and how the LLC will be handled. It can also assist you to keep your limited liability status by demonstrating that your Alaska LLC is a separate business organization. Your LLC will be governed by state LLC law in the absence of an operating agreement.
Operating Agreements function as a contract between Limited Liability company members as well as a collection of clearly defined operating directions for your company. Accordingly, each LLC member should be in the Operating Agreement, which should then go on to explicitly lay out the operational, managerial, financial, and structural aspects of your organization, as well as the effective date for your Alaska LLC.
Obtaining an EIN
The Employer Identification Number[5], or EIN, is a nine-digit number issued by the Internal Revenue Service (IRS) to simplify identifying different types of businesses for tax purposes. It's similar to a Social Security number for company taxes. Any active business, or any type of business for that matter, needs an EIN.
When the LLC hires staff, the EIN is one of the requirements. Alaska LLC has its own set of rules and restrictions for hiring staff. Before recruiting personnel, one should be aware of them.
To receive an EIN (also known as a FEIN), one must complete and submit a form to the IRS (either online or by mail). Request EIN Assistant before sending the form. Fill in the data of your LLC, then finish the form and mail it to the address provided.
What to do after incorporating an LLC
There are a couple more processes to do after creating the LLC. The most common tasks are below.
Keep your personal and business assets separate
When you combine your personal and business accounts, your personal assets (your house, vehicle, and other possessions) are in danger if your Alaska LLC is issued. This is referred to as penetrating the corporate veil in business law. Because the account isolates the business's cash from the members' personal finances, opening a business bank account for your LLC is critical for liability protection.
Reports are due every two years
LLCs must additionally file a Biennial Report with the Division of Corporation, Business & Licensing every two years, in addition to the Initial Report. You must submit the report by January 2 of the following year containing updated ownership information and other facts.
Apply for Business Licenses and Permits in Alaska
Before starting your firm, you'll probably need to register for several business licenses and permissions, depending on what it does and where it's situated.
The Top 2 LLC Services
You can concentrate more on operating and developing your Alaska business with the best Alaska LLC creation service. In addition, for a price, various online formation services will help you launch your firm. These are the most effective Alaska LLC services available.
| | | |
| --- | --- | --- |
| | Northwest | ZenBusiness |
| Award | Best overall LLC Service | Best LLC Service for Alaska Businesses |
| Detail | Read Review | Read Review |
| Link | | |
ZenBusiness
Because of its high-quality and economical packages ideal enough for entrepreneurs, ZenBusiness is the finest LLC service for Alaska firms. Choosing a ZenBusiness creation package, which starts at $39 per year, makes forming an Alaska LLC a breeze (plus the Alaska state fee). In addition, ZenBusiness simplifies things so you can spend more time focused on your business's growth.
Northwest
The $39 Formation Package from Northwest Registered Agent includes everything you'll need from an Alaska LLC service, including help with your LLC Operating Agreement and submitting your Articles of Organization with the Secretary of State's office. A 90-day free trial of their Voice over Internet Protocol[6] (VoIP) service lets you make cheaper phone calls using your internet connection, as well as an online document storage site and an Alaska business address.
Conclusion
LLCs are less complicated to form than other business arrangements. Small enterprises, particularly start-ups, can simply form an LLC in Alaska for very little money. LLCs benefit from a 'pass-through taxation' advantage, which allows them to avoid paying some taxes. Limited liability businesses require far fewer documentation and legal procedures to create.
Frequently Asked Questions (FAQs)
Can I form a single-member LLC in Alaska?
A single-member LLC[7] in Alaska is treated the same as a multi-member LLC for most purposes. In Alaska, the processes to incorporate a single-member LLC are similar to those outlined above. However, when submitting a tax return, single-member LLCs have more options.
Should I form an Alaska LLC?
An Alaska LLC fulfills a criterion of your company planning development. It establishes a legal form of organization for your LLC to receive Alaska's statutory advantages and protection. Your Alaska LLC provides a legal presence in the state, which you may utilize as a platform for in-state activities or fulfill the strictly statutory need for tax and filing reasons in the absence of an in-state operation by establishing your Alaska LLC via your agent's physical address.
Do I need a business license?
To do business in Alaska, you'll need an Alaska Business License. You can apply for a New Alaska Business License Application online or by mail. The price is set at $50. Every two years, the license must be renewed. Other local and state business licenses may be required depending on the sort of business your LLC is involved in and where it is situated.
ABOUT THE AUTHOR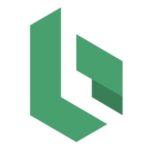 ABOUT THE REVIEWER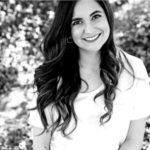 Jazmin Castello holds a Master's degree in Business Management, owns two companies, and has also published a self-help book. When she is not working or writing, she likes to spend time with her family and to travel.
+ 7 sources
Bizreport Advisor adheres to strict editorial integrity standards avoids using tertiary references. We have strict sourcing guidelines and rely on peer-reviewed studies, academic research. To ensure the accuracy of articles in Bizreport, you can read more about the editorial process here.
Usa.gov. (2022). Lawyers and Legal Advice | USAGov. [online] Available at: https://www.usa.gov/legal-aid.
‌Alaska.gov. (2022). Department of Commerce, Community, and Economic Development. [online] Available at: https://www.commerce.alaska.gov/web/.
‌Alaska.gov. (2022). Alaska Sales Tax Information, Office of the State Assessor, Division of Community and Regional Affairs. [online] Available at: https://www.commerce.alaska.gov/web/dcra/OfficeoftheStateAssessor/AlaskaSalesTaxInformation.aspx#:~:text=The%20State%20of%20Alaska%20does,sales%20tax%20regulations%20and%20forms..
‌Alaska.gov. (2022). New BL Online, Business Licensing, Division of Corporations, Business and Professional Licensing. [online] Available at: https://www.commerce.alaska.gov/web/cbpl/BusinessLicensing/NewBLOnline.aspx.
‌Irs.gov. (2017). Apply for an Employer Identification Number (EIN) Online | Internal Revenue Service. [online] Available at: https://www.irs.gov/businesses/small-businesses-self-employed/apply-for-an-employer-identification-number-ein-online.
‌Federal Communications Commission. (2010). Voice Over Internet Protocol (VoIP). [online] Available at: https://www.fcc.gov/general/voice-over-internet-protocol-voip.
‌Irs.gov. (2017). Single Member Limited Liability Companies | Internal Revenue Service. [online] Available at: https://www.irs.gov/businesses/small-businesses-self-employed/single-member-limited-liability-companies.