TD Ameritrade Reviews 2023: Features, Cost & Alternatives
All products recommended by Bizreport are selected by our editorial team, independent of our parent company. Some of our stories include affiliate links. If you buy something through one of these links, we may earn an affiliate commission.
TD Ameritrade is a leading online broker and financial services provider, offering a wide range of investment products, including stock trading, mutual funds, exchange-traded funds (ETFs), options trading, retirement accounts and more.
TD Ameritrade provides access to the latest investment research and tools to help customers make informed decisions about their investments.
They also offer personalized advice from experienced financial advisors who can provide tailored guidance on how to reach your financial goals.
Pros
$0 commission and account fees

Trading simulation

Excellent customer support
Wide range of investments

Large library of research

Trading simulator

Assistance from specialists
TD Ameritrade has been around since 1975 and is a leading online stock broker providing investors with the tools and guidance they need to reach their financial goals and objectives. Recently, financial services firm Charles Schwab announced it was acquiring TD Ameritrade.
TD Ameritrade is a US-based online stock brokerage that provides investing and trading services for individual investors. It offers a wide range of products including stocks (as well as penny stocks), bonds, mutual funds, ETFs, options, and futures trading. What's more, the online broker charges low fees, zero account minimums, and inactivity fees.
Aside from trading, the company gives clients powerful tools to help them perform technical analysis and find good opportunities in the market. They can do all of this on the go as well since TD Ameritrade customers can access their accounts via mobile apps or desktop platforms.
In this article, we will go into more detail about what TD Ameritrade has to offer, the cost of using their services, and some alternatives in case you are looking for something different.
TD Ameritrade Advantages
Compared with other online brokers, TD Ameritrade shines thanks to these advantages:
Large Selection of Investments
It's easy to make diversified investment choices in the TD Ameritrade platform because it offers a wide range of asset classes. You can trade stocks, bonds, options, futures, forex, mutual funds, and ETFs. You can also trade cryptocurrency indirectly via futures contracts (like Bitcoin futures).
TD Ameritrade Mobile App & Trading Platforms
TD Ameritrade offers two trading platforms that come with a ton of features. The TD Ameritrade web platform is the one with all the fundamentals. You get to do options trades, stock and ETF trades, mutual funds, and more, as well as access third-party research and market news.
The other is the Thinkorswim platform, which has additional capabilities, like forex trading, futures, charting tools, and advanced analytics.
Both the web platform and Thinkorswim have their own mobile apps. They all have advanced features from their desktop versions.
Wide Range of Research & Education Tools
Customers, especially beginner investors, can enjoy a wide range of research and education tools to help them make better trading decisions.
Aside from helpful resources, TD Ameritrade's platform supports free third-party research from 15 different providers, including Reuters, Morningstar, and Argus. Users can also stream the TD Ameritrade Network, which provides up-to-the-minute news and analysis from market professionals.
Excellent Customer Service
TD Ameritrade sets the bar high for customer support. Customer service representatives can be reached through various channels, namely phone, live chat, email, social media, SMS, and fax. TD Ameritrade clients can also set meetings at one of the company's branches, while TD Ameritrade's chatbot is available for quick inquiries.
Assistance From Trading Specialists
As a value-added service, trading specialists are available to assist. The specialists can help you create personalized trading strategies and give you tips on what investments to make. They're also around if you need help understanding the platform or have questions about the markets.
Demo Account
You can start risk-free through the Thinkorswim desktop platform or Thinkorswim mobile app because you can access paperMoney, a trading simulator that allows trades without spending real money (known as paper trading). This is a great way to test the platform, learn how to use it, and try out different strategies before investing real money in the markets.
TD Ameritrade Packages
Standard
Retirement
Education
Specialty
Managed Portfolios
Margin Trading
Account Fees
$0
$0
$0
$0
0.30% advisory fee
>$10,0001.25%
Bond fees
Bonds and CMOS: Net yield basisTreasuries at auction:$0
Same as Standard
Same as Standard
Same as Standard
Same as Standard
Same as Standard
US Stocks
$0
Same as Standard
Same as Standard
Same as Standard
$25 broker-assisted
Same as Standard
US Stock options
$0.00$0.65 fee per contract
Same as Standard
Same as Standard
Same as Standard
$25 + $0.65 fee per contract
Same as Standard
Inactivity Fee
$0
$0
$0
$0
$0
$0
Withdrawal Fee
$0
$0
$0
$0
$0
$0
Minimum Deposit
$0
Special promotions may dictate minimum funding
$0
Depends on Education account type
$0
$0
$2000
Mutual Fund Fees
No-transaction-fee funds:$0 commission
No-load: Up to $49.95 or
$74.95 for buys
$0 for sells
Same as Standard
Same as Standard
Same as Standard
Same as Standard
Same as Standard
TD Ameritrade Standard Account
A standard TD Ameritrade account is the most flexible of the account types at TD Ameritrade. It requires no minimum balance and can be used for both retirement and non-retirement accounts. With this brokerage account, customers have access to all the online trading platforms, tools, research materials, and educational resources that TD Ameritrade offers.
TD Ameritrade Retirement Account
TD Ameritrade also provides clients with Individual Retirement Accounts (IRAs) that come with tax benefits like contribution deductions and tax-deferred growth of earnings. The company offers traditional IRAs, Roth IRAs, SEP IRAs, Simple IRAs, and 401K Rollover Accounts, which makes them a great choice for retirement planning.
TD Ameritrade Education Account
The company also offers 529 college savings plans and Custodial Uniform Gift to Minors Act (UGMA) or Uniform Transfer to Minors Act (UTMA) accounts for minors. These Education TD Ameritrade accounts are great for saving up money for college or other expenses that the minor may have in the future.
TD Ameritrade Specialty Account
Specialty accounts include trusts, limited partnerships, charity accounts, and small businesses. These accounts are tailored to the needs of those with more unique financial situations than individual investors.
TD Ameritrade Managed Portfolios Account
TD Ameritrade Essential Portfolios used to be a managed portfolio service offered by the broker. However, because of the Charles Schwab merger, TD Ameritrade is no longer accepting new clients. If you want a managed portfolio, you will need to inquire with Schwab.
TD Ameritrade Margin Trading Account
For active traders who want to leverage their investments, a margin account is a perfect choice. It allows clients to borrow against their portfolio and increase buying power. However, there are certain risks associated with this type of account, and TD Ameritrade requires clients to complete an application process before opening one.
TD Ameritrade Quick Overview
Best Overall Value
$0 commission and account fees
Trading simulation
Excellent customer support
TD Ameritrade Customer Reviews
Here are what people have to say about TD Ameritrade
I have used TD Ameritrade for 10 years now but I do not like how they manipulate the options, sometimes making you lose some money. They are and have gotten more strict on trading options on Fridays. I think their platform is good to use for options trading but the customer service is horrific. Have to wait several hours at times. Overall 3/5 mostly pro for their platform and overall the hold time to speak to anyone is too long.

Mandy
I've used the TDAmeritrade website for about 15 years… even before the original company, Ameritrade, acquired TD Waterhouse. I've never been disappointed. They support my retirement accounts and my regular "trading" account. The website is ultra user-friendly and all postings seem to be instantaneous. Their charts, history, cost basis, etc. tabs allow me a plethora of information regarding my investments. Currently operating with a "no fee" policy for my manual trades on their site, it's as good as anyone can expect… in my opinion, of course. Whenever I have a question, a simple phone call to their 800 # is quickly directed to a real live human being who usually has an answer in just a few seconds. If not, the rep puts me on a short hold, inquires of a more knowledgeable source, and returns with the answer. I'd recommend this investment company and their website to any of my very best and close friends… if they asked me.

Larry
If they want to offer accounts with no fee to draw in small investors, the fee structure should match. You can't charge a reorganization fee of $38.00 on a stock total value of pennies or a couple dollars. That is excessive and frankly shows they don't care about the customer. Now that they are owned by Schwab, their customer service takes twice as long.

Al
No idea why they have some bad reviews. I found their customer service beyond exceptional. I can always reach a pleasant, intelligent, knowledgeable, and fluently English speaking live person. I only started trading about a year ago when COVID-19 left me with time on my hands and I got tired of the "returns" from my savings account. This platform allowed me to make quite a bit of money with minimum effort and zero fees. What's not to like?

Ahuda
TD Ameritrade Reviews
Review of TD Ameritrade
| | | |
| --- | --- | --- |
| Overall Pricing and Value | | 93% |
| Cost Value | | 93% |
| Customer Support | | 95% |
| Ease of Use | | 95% |
| Included Features | | 90% |
Now that we're done exploring what TD Ameritrade offers, let's review who this broker is intended for.
Is This Brand Right For You?
TD Ameritrade's trading tools and features cover plenty of ground, making it ideal for both novice and experienced investors.
Beginners can access the basics of stock trading, while more advanced traders have access to things like mutual fund screeners, comprehensive charting, and analysis tools. TD Ameritrade's platforms provide research reports from independent sources as well as educational resources for those who want to learn more about investing.
The company offers competitive fees on all types of online trades, including commission-free ETFs and stocks with no account minimums or inactivity fees. That's why it's a great choice for those who are just starting out in their investment journey. They don't need to worry about having too much money tied up in one account.
Cost Value
Considering the low to no trading costs, and access to a wide range of assets, advisory services, and research tools, the TD Ameritrade trading platform certainly offers value for money. What's more, the broker provides both mobile platforms and desktop platforms so that investors can access their accounts and execute timely trades on the go.
Customer Service
TD Ameritrade has established a history of good customer service. But some users have said the recent Charles Schwab acquisition has affected the quality of the company's customer service. Still, many long-time investors swear by TD Ameritrade and will continue to praise the broker's customer support.
Ease of Use
The TD Ameritrade trading platform is user-friendly and intuitive. The interface has a modern look and feel, which makes it easier for novice traders to understand how to navigate through the menus.
All of their research tools are well-organized, so you can quickly find what you're looking for without having to waste any time searching for it. Additionally, the mobile apps have been designed with convenience in mind, allowing investors to make trades on their smartphones or tablets whenever they want.
Included Features
Considering you can engage in paper trading, make broker-assisted trades, and access powerful tools like the Thinkorswim app, TD Ameritrade offers a complete package for investors, especially cautious ones. The broker also offers two mobile apps for both Android and iOS users, allowing you to stay connected with the markets from anywhere.
You can also benefit from a range of third-party market research providers. They help investors make better decisions when evaluating stocks or other investments by providing them with independent evaluations and ratings.
Overall
Overall, TD Ameritrade is a great option for both beginners and experienced investors looking to get into the stock market. The broker has no account minimums or inactivity fees, offers commission-free trading, and provides plenty of tools to help customers research investments.
Additionally, the company values convenience and customer service, as it provides good mobile versions of its platforms, and responds promptly to concerns.
2 Top TD Ameritrade Alternatives
| | | | |
| --- | --- | --- | --- |
| | eToro | Interactive Brokers | TD Ameritrade |
| Trading Fees | $0 commissions on stocks and ETFs | $0 commissions on stocks and ETFs | $0 commissions on stocks and ETFs |
| Inactivity Fee | $10/month | $0 | $0 |
| Withdrawal Fee | $5 | $0 | $0 |
| Minimum Deposit | Depends on country | $0 | $0 |
| Currencies Supported | 40+ currency pairs | 100+ currency pairs on 24 currencies | 70+ currency pairs |
| Detail | Read Review | Read Review | Read Review |
| Link | | | |
eToro
EToro allows access to global markets and allows active trading in stocks, ETFs, commodities, and cryptocurrencies. It also offers unique features like copy trading and social trading. The broker may charge more fees than other competitors but makes up for it with its wide range of features.
Interactive Brokers
Interactive Brokers is known for its low fees and access to global markets. The platform allows trading stocks, ETFs, mutual funds, and more. The comprehensive trading and research tools are particularly designed for professional investors, which is why this broker may not be ideal for casual traders.
Conclusion
TD Ameritrade is a great online stock brokerage with low fees, no account minimums, or inactivity fees. It provides powerful tools to help customers make informed decisions, and these can all be accessed via mobile and desktop.
It is one of the most recommended online brokerages, and it is worth considering if you are looking for a reliable and well-rounded service.
Frequently Asked Questions (FAQs)
Does TD Ameritrade offer income investing?
Yes, TD Ameritrade offers income investing products such as bonds and other fixed-income investments. They also provide tools to help investors research the market and find good opportunities for their portfolios.
What are TD Ameritrade's margin rates?
TD Ameritrade offers competitive margin rates. For the lowest balance of under $10,000, the margin rate is 1.25%.
Is TD Ameritrade good for new investors?
Yes, TD Ameritrade is a great choice for new investors. The company has a trading simulator that allows users to practice their trades without using real money. This is a great way for novice traders to get familiar with both the platform and trading.
Is TD Ameritrade a member of the Securities Investor Protection Corporation?
Yes, TD Ameritrade is a member of the SIPC. This means that your funds are protected in case the broker fails financially.
Does TD Ameritrade offer fractional shares?
No, TD Ameritrade does not offer fractional shares. But that may change with the Charles Schwab acquisition.

Does TD Ameritrade offer cash management services?
Yes, TD Ameritrade does offer cash management services. Clients can easily move money between their TD Ameritrade accounts and external bank accounts.
ABOUT THE AUTHOR
Noah Edis is a writer and entrepreneur with a wealth of experience in online businesses and marketing. When he's not working on his latest project, you can find him playing competitive dodgeball or pursuing his personal interest in business process automation.
ABOUT THE REVIEWER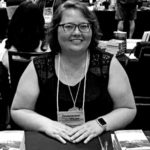 Kristina Knight is a freelance writer with more than 15 years of experience writing on varied topics. Kristina's focus for the past 10 years has been the small business, online marketing, and banking sectors, however, she keeps things interesting by writing about her experiences as an adoptive mom, parenting, and education issues. Kristina's work has appeared with BizReport.com, NBC News, Soaps.com, DisasterNewsNetwork, and many more publications.
+ 6 sources
Bizreport Advisor adheres to strict editorial integrity standards avoids using tertiary references. We have strict sourcing guidelines and rely on peer-reviewed studies, academic research. To ensure the accuracy of articles in Bizreport, you can read more about the editorial process here.
Investor.Gov. Bonds | Investor.gov. Investor.gov. Accessed March 8, 2023. https://www.investor.gov/introduction-investing/investing-basics/investment-products/bonds-or-fixed-income-products/bonds

U.S. Securities and Exchange Commission. Mutual Funds | Investor.gov. www.investor.gov. Published 2022. Accessed March 8, 2023. https://www.investor.gov/introduction-investing/investing-basics/investment-products/mutual-funds-and-exchange-traded-1

Exchange-Traded Fund (ETF) | Investor.gov. www.investor.gov. Accessed March 8, 2023. https://www.investor.gov/introduction-investing/investing-basics/glossary/exchange-traded-fund-etf

Options | Investor.gov. www.investor.gov. Accessed March 8, 2023. https://www.investor.gov/introduction-investing/investing-basics/glossary/options

Investor.gov. Stocks | Investor.gov. www.investor.gov. Published 2022. Accessed March 8, 2023. https://www.investor.gov/introduction-investing/investing-basics/investment-products/stocks

Investment Account Types | TD Ameritrade. www.tdameritrade.com. Accessed March 8, 2023. https://www.tdameritrade.com/account-types.html