NinjaTrader Reviews 2023: Features, Cost & Alternatives
All products recommended by Bizreport are selected by our editorial team, independent of our parent company. Some of our stories include affiliate links. If you buy something through one of these links, we may earn an affiliate commission.
NinjaTrader is a trading platform, specifically for options and futures trading. It is more suitable for users with advanced trading strategies, though they provide helpful educational materials for beginners as well.
Pros
Low trading fees

Great desktop tool

Helpful educational material
Cons
NinjaTrader withdrawal fees are high

The desktop tool only available on Windows

No mobile app

Could be more asset classes
Automated trading systems

Educational materials

Desktop platform

Software and brokerage systems
Founded in 2003

Supports over 500,000 traders
NinjaTrader is a software-based trading platform based in the United States. They are known for their great desktop application, suited to more advanced traders, especially those active in the futures market. However, this is only available on Windows. Additionally, users like using the NinjaTrader brokerage because of its low trading fees, some of the lowest in the industry.
While their desktop trading platform is a better fit for active traders, they also offer great educational materials to help beginners as well. But, even though the trading fees are low, some point to the higher withdrawal and inactivity fees. Plus, you can only trade futures and options on futures through the platform unless you connect to external brokerage accounts.
Continue reading below as we complete our NinjaTrader review for futures traders to reference when they're choosing a trading platform.
NinjaTrader Advantages
Let's begin our NinjaTrader Review by covering the top advantages of using this trading platform.
Free Simulated Trading
To begin, NinjaTrader offers free simulated trading on their platform. They make it clear that advanced charting, backtesting, and trade simulation are always free on their platform before you want to begin live trading.
Effective Analysis Tools & Excellent Charting
Additionally, NinjaTrader provides great tools like customizable technical indicators and advanced charting when you have an account with them. These valuable trading tools are extremely helpful to futures traders, and a perk of being in the NinjaTrader ecosystem.
Best For Advanced Traders
Given that the platform is built to trade futures, it's more suitable for advanced traders. They also offer great trading tools like technical analysis tools and trading indicators that are customizable and help active traders get the most out of the NinjaTrader website.
Great Research & Quality Education
Lastly, both beginners and active traders appreciate the great research, market data, and quality education on the platform. This helps with technical analysis functions and market analytics, no matter the trading styles that a trader employs.
NinjaTrader Features & Prices
We can now go over some of the main features and pricing of the site.
NinjaTrader Brokerage: Futures, Options & Forex Trading
Here are some of the core features and types of trading strategies you can implement with the NinjaTrader platform:
Futures: discounted commissions, no minimums, and low margins
Options: only support options on futures, unless connecting to external brokerage services
Forex: must connect to your existing brokerage services to access the NinjaTrader platform
Trading Platform & Analysis Tools
NinjaTrader's core service is their trading platform, which is completely free to use. So when traders make a futures account, they gain access to many other tools, like unlimited simulated futures trading, unfiltered professional market data, data feed, extensive daily and historical data, a free 24-hour emergency trade desk, great charting and analysis, hundreds of indicators, thousands of apps and add-ons, and unlimited support and daily training.
Education & Research
They also offer great training and help guides to assist users and give them the support they need to utilize the platform. This includes a support forum, blogs, and live streams, all of which provide great value to account holders.
Commission & Fees
NinjaTrader is known for its low trading fees on live trading, though some have noted they have higher withdrawal and inactivity fees compared to other futures and forex trading platforms.
Customer Support & Security
They do not offer 24/7 support, though many have noted that the service they do provide during US trading hours is high quality. They are available to reach via phone, email, live chat, or through the support forum. It appears as if they offer quick response times and relevant support to users' needs.
NinjaTrader Quick Overview
Best Overall Value
Great research and education materials
Low trading fees
No minimum deposit required
NinjaTrader Customer Reviews
NinjaTrader has good reviews on Trustpilot. Let's take a look to see what some of their users have to say.
Quick response and fixed my issue connecting. This was an issue from over a month ago I was being helped on that didn't get resolved. Thank you very much to whoever took care of this for me!

Brady
First impression customer service wasn't great. It has improved since then. Sales reps are nice & responsive but need to be more educated on platform specifics so they're selling accurately. Recent interactions with client/tech support have been much better. Clayton in particular is a wonderful tech/client service rep! You need more like him.

Kemi
I was very skeptical of Ninja trader as I have used the free MT4 trader for decades. But it is worth all the money. Absolutely brilliant software to develop automatic trade robots. I can recommend Ninja trader for all that want save a lot of time and effort to program automatic trading robots or strategies…

Mads
An exceptionally long wait time on hold for a CSR and the person who waited on me was very rude. I am still thinking of closing my account because of this person.

Thomas
NinjaTrader Review
Review of NinjaTrader
| | | |
| --- | --- | --- |
| Overall Pricing and Value | | 93.75% |
| Cost Value | | 95% |
| Customer Support | | 95% |
| Ease of Use | | 95% |
| Included Features | | 90% |
Let's finish off our NinjaTrader review by seeing if it's a good fit for you and your trading needs.
Is NinjaTrader Right For You?
The NinjaTrader platform is a great match for anyone who wants to trade futures and gain access to helpful tools for market analysis, research, and training. This trading software has great trading fees, though they have higher rates for withdrawals and inactivity compared to others. So, active futures traders will like this platform.
Cost Value
Since the trading fees on NinjaTrader are so attractive, and the platform is free to access for a variety of purposes, they do offer good cost value to users. They do charge a higher withdrawal fee and inactivity fee, so it may be a little pricier than other platforms if you don't plan on staying active on the platform. So, it's the most cost-effective for active users. Plus, there is no minimum deposit required to use the site, so it's highly accessible for any budget.
Customer Service
It appears as if NinjaTrader offers great customer service and quick response times, even though they are not available 24/7. However, it still does appear that customers have good interactions with the customer support team.
Ease of Use
The account opening process is simple, and it's easy to set up automated trading and access portfolio analysis tools. The charting and market analysis tools are easy to use and monitor, which helps users get started on the platform.
Included Features
There are great features included with NinjaTrader accounts, including free trade simulation, hundreds of indicators, extensive daily and historical data, data feed, chartings, thousands of add-ons, and more.
Overall
Since NinjaTrader supports primarily futures trading, it may be a better fit for advanced users. However, they offer plenty of educational and research materials to help their users. While you cannot access stock exchanges directly through the platform, you can access other markets by connecting your NinjaTrader account to an external broker for trading futures and other securities.
So even though some wish there were more trading instruments and the stock exchange was available through the platform, they still offer many great features that future investors can enjoy.
2 Top NinjaTrader Alternatives
| | | | |
| --- | --- | --- | --- |
| | Interactive Brokers | TD Ameritrade | NinjaTrader |
| Award | Best for Advanced Users | Best For Affordability | Best for Futures Traders |
| Rating | 4.7/5 | 4.8/5 | 4.7/5 |
| Detail | Read Review | Read Review | Read Review |
| Link | | | |
Interactive Brokers
Interactive Brokers is a highly trusted broker, with many different tradeable assets available to account holders on their platform–like futures and forex. Plus, users like them for their competitive fees, the available securities and asset classes they offer, the research and education, and the easy-to-use interface. They have very advanced features though, which may mean it's a better option for more advanced traders.
TD Ameritrade
TD Ameritrade is very commonly used, offering 70 currency pairs, great tools, research and educational materials, and more. It is available to US traders, offering a great trading experience that is highly rated among the other platforms available. All in all, it's a trusted platform both by newcomers and experienced traders.
Conclusion
Those who are interested in futures trading on a platform with great education and research materials, and low trading fees, will like the NinjaTrader platform. While you can only access the forex and stock markets when connected to external brokerage accounts, the helpful tools on the platform and great fees make it worth the extra steps for many traders.
Frequently Asked Questions (FAQs)
What is a demo account good for?
This is a way of simulation trading or practice trading so you can try out your strategy before doing it with actual money in a live account. This may also be referred to as paper trading, meaning you're not putting actual money on the line when demo trading. Many platforms, like NinjaTrader, offer a free demo account in addition to their live trading account.
Can you access the forex markets with NinjaTrader?
They don't offer a specific forex account on the platform, though forex traders can do foreign exchange trading when they connect their NinjaTrader account to an online broker. This is the same situation if a trader on NinjaTrader wants to trade equities, they'll need to connect with an external broker.
What is the Commodity Futures Trading Commission?
The CFTC is an independent agency created by the US government in 1974 to monitor the US derivatives market. It now is the governing body over many online brokerages today that operates in the futures and options market.
Do they offer automated trading tools?
Yes, they do, which can be helpful if you plan on running technical trading or automated trading strategies.
What is the National Futures Association?
This is a self-regulatory organization for the US derivatives market. It is based out of Chicago.
ABOUT THE AUTHOR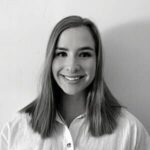 Bailey Schramm is a writer based out of Jackson Hole, WY, primarily covering topics and trends in financial services, business, and the blockchain. With a background covering stock market developments for a major FinTech company, she now provides SEO and content strategy services to financial service companies and tech startups.
ABOUT THE REVIEWER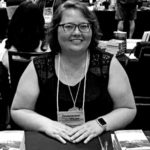 Kristina Knight is a freelance writer with more than 15 years of experience writing on varied topics. Kristina's focus for the past 10 years has been the small business, online marketing, and banking sectors, however, she keeps things interesting by writing about her experiences as an adoptive mom, parenting, and education issues. Kristina's work has appeared with BizReport.com, NBC News, Soaps.com, DisasterNewsNetwork, and many more publications.
+ 5 sources
Bizreport Advisor adheres to strict editorial integrity standards avoids using tertiary references. We have strict sourcing guidelines and rely on peer-reviewed studies, academic research. To ensure the accuracy of articles in Bizreport, you can read more about the editorial process here.
Futures Market | Investor.gov. www.investor.gov. Accessed March 8, 2023. https://www.investor.gov/introduction-investing/investing-basics/glossary/futures-market

NinjaTrader is rated "Average" with 3.7 / 5 on Trustpilot. Trustpilot. Accessed March 8, 2023. https://www.trustpilot.com/review/ninjatrader.com

Trading Software & Futures Broker | NinjaTrader. ninjatrader.com. Accessed March 8, 2023. https://ninjatrader.com/

Options | Investor.gov. www.investor.gov. Accessed March 8, 2023. https://www.investor.gov/introduction-investing/investing-basics/glossary/options

Stock Market | Investor.gov. www.investor.gov. Accessed March 8, 2023. https://www.investor.gov/introduction-investing/investing-basics/glossary/stock-market