NDAX Review 2023: Features & Alternatives
All products recommended by Bizreport are selected by our editorial team, independent of our parent company. Some of our stories include affiliate links. If you buy something through one of these links, we may earn an affiliate commission.
NDAX (National Digital Asset Exchange) is a Canadian cryptocurrency exchange founded in 2018 by BilalHammoud, a tech entrepreneur. It allows the buying and selling of over 30 popular cryptocurrencies, plus staking assets to earn rewards.
Pros
User-friendly trading

Additional earning opportunities

Low trading fees
Cons
High withdrawal fees

Limited number of cryptocurrencies
30+ digital assets

OTC desk

Staking opportunities

Cold storage and 2FA
NDAX is incorporated in Alberta as an MSB (Money Service Business) and is also registered with FINTRAC (Financial Transactions and Reports and Analysis Centre of Canada) and the AMF (Autorité des marchés financiers). These registrations help make NDAX legit.
What is NDAX?
NDAX is an innovative cryptocurrency trading platform that was launched in 2018. It is a Canadian-based exchange offering users access to more than 30 digital assets worldwide, including Bitcoin, Dogecoin, Ether, and XRP.
NDAX stands for "Next Generation Digital Asset Exchange." It promises advanced features, speed, and security for its users. The platform has quickly grown in popularity among Canadian traders looking for a reliable way to buy and sell cryptocurrencies with low fees and high liquidity.
The exchange follows regulatory guidelines and is compliant with Canadian anti-money laundering laws, which also apply to Canadian dollars. It also has a comprehensive KYC/AML vetting process to ensure user safety. 
NDAX Advantages
NDAX's rising popularity in Canada is due to the several advantages it holds over other crypto exchanges.
User-Friendly Interface
NDAX offers a user-friendly and intuitive interface that makes trading easy even for beginners. The platform also provides detailed tutorials, FAQs, and news updates to help users navigate the crypto market. Traders can also enjoy these helpful features on the mobile app.
Various Widely Used Cryptocurrencies
NDAX offers access to more than 30 cryptocurrencies, including the most widely used cryptocurrencies around the world. This makes it easy for traders to find their desired coins on the platform. Below is a list of popular cryptocurrencies available.
Quick Buy/Sell Function
NDAX's Quick Buy/Sell feature allows users to buy and sell digital coins and trading pairs with just one click instantly. The platform also offers an advanced order book for experienced traders.
Registered With FINTRAC and AMF
NDAX is a legitimate company as it is registered with the Financial Transactions and Reports and Analysis Centre of Canada (FINTRAC) and the Autorité des marchés financiers (AMF). This provides users with a safe trading environment as their funds are protected by government-mandated regulations.
Highly Secure Platform
The NDAX exchange is committed to keeping its user data secure by implementing the latest security and crypto security technologies. Two-factor authentication, secure storage of funds, and encrypted wallets are what help keep NDAX safe. It is also compliant with Canadian banks' regulations and the Terrorist Financing Act (PCMLTFA).
NDAX Features
Below is a comprehensive look at NDAX's highlighted features.
NDAX Products
NDAX Crypto Wallet
NDAX offers its users a secure digital wallet to store their crypto funds. The wallet is integrated with the platform and is accessible from both web and mobile devices. It supports major cryptocurrencies like Bitcoin, Ethereum, Litecoin, Ripple, and more.
The wallet also has an intuitive user interface that allows beginners to navigate around without trouble. Additionally, NDAX provides 24/7 customer support in case of any query or issue regarding the wallet.
Read more: Best Crypto Wallet In 2023
NDAX Wealth
Larger investors will benefit from one of NDAX's products called NDAX Wealth. It is the platform's Over-the-Counter (OTC) desk and is designed for experienced crypto traders looking to buy or sell orders that are $200,000 or more. It provides access to a deep liquidity pool and a large selection of cryptocurrencies.
Investors can book a personalized trading session with a dedicated NDAX representative, view real-time pricing data, and execute trades with no price slippage.
NDAX Trade
NDAX's main trading dashboard is easy to use and intuitive. It provides users with real-time price data, charts, market depth information, and other order book details to help them make the best decisions when buying or selling cryptocurrency.
This cryptocurrency exchange offers access to over 30 cryptocurrency assets. The list includes popular crypto coins like these:
Bitcoin (BTC)
Ether (ETC)
Litecoin (LTC)
Ripple (XRP)
Stellar (XLM)
Dogecoin (DOGE)
Chainlink (LINK)
Cardano (ADA)
Tether (USDT)
Aave (AAVE)
Compound (COMP)
NDAX Staking
One of the key features of NDAX is its staking program. This allows users to earn rewards by HODL-ing assets or by staking them on the platform and earning a percentage of their value. This is an attractive option for traders looking to earn passive income from their crypto holdings.
Setting up staking on the crypto exchange is easy. You simply need to select an eligible coin from the staking dashboard and determine the staking amount. From there, you can start tracking the progress of your staking rewards.
NDAX Referral Program
NDAX has an affiliate program that rewards users for inviting friends to join the platform. Users can get up to 10% commission whenever their referrals trade on NDAX and up to $25 per referral when users sign up using the referral link.
NDAX Quick Overview
Best Overall Value
User-friendly trading
Additional earning opportunities
Competitively low trading fees
NDAX Customer Reviews
Most customer reviews of NDAX on Reviews.io are mixed, with only 44% recommending the platform. Positive reviews cite the exchange's excellent customer service and low fees, while dissatisfied customers point out delayed crypto withdrawals and issues of getting locked out of their NDAX account. Below are highlights of each user's NDAX review.
Amazing customer service. Very impressed with their attention to detail and genuine concern for your financial well-being. I deposited a large amount of crypto and was personally called to verify the deposit and called again when I withdrew it, they ensured it was me making the withdrawal and that it was going to a legitimate exchange.

Dave V
It's five days, and I'm still waiting for my crypto transfer to an external wallet to go through. I've contacted customer support through email, but they refuse to resolve the issue by email, I have left voicemail messages & multiple emails with just generic responses. This is by far the worst service I have encountered!

Shawn T
The NDAX team is one of the best out there! Super low fees compared to other exchanges and by far the best customer support. If you're in the market for a new exchange, NDAX is among the best. I sent 28k CAD to the wrong address and they quickly sent me an email informing me they were working on my case, I've just received an email that my funds will be deposited today and couldn't be happier.

Riley
Working in the software field I'm aware that beta software can have flaws but if there are critical "showstopper" bugs then it doesn't get released to the public. NDAX apparently has no issue with this. Thanks to their portfolio calculations not updating correctly to accurately reflect trades it has cost me hundreds of dollars due to incorrect information. Having sent in a detailed explanation with screenshots and step by step instructions to their support department in order to bring this bug to their attention (at the very least) I'm left with the question. Support? what support? Day 4 and not even a first reply. Clearly time to be moving platforms.

Disappointed
NDAX Service Review
Review of NDAX
| | | |
| --- | --- | --- |
| Overall Pricing and Value | | 89% |
| Cost Value | | 90% |
| Customer Support | | 80% |
| Ease of Use | | 95% |
| Included Features | | 90% |
Now that we've grasped what NDAX offers crypto traders, it's time to find out whether it's the right crypto trading platform for you.
Is NDAX Right For You?
NDAX is a good choice for crypto trading if:
You're a Canadian trader looking for an exchange with low fees and high liquidity.
You want to buy, sell and trade cryptocurrencies in a secure environment.
You are only interested in the 30+ cryptocurrencies available
You want to take advantage of extra earning opportunities like staking and referral programs
However, NDAX may not be an appropriate platform if:
You are a crypto trader not residing in Canada
You want access to every digital asset available on the market
You want to enjoy free withdrawals
NDAX Fees
The fees of the NDAX platform are relatively low compared to other Canadian crypto exchanges. Trading fee is 0.2% for both market makers and takers, making it one of the cheapest exchanges in Canada. There are also no deposit fees when you transfer funds in Canadian dollars from your bank account or use Interac e-Transfer.
For withdrawal fees, the NDAX crypto exchange charges a flat-rate fee of $4.99 for direct bank account transfers and wire transfers. This means you can withdraw any amount of cryptocurrency without worrying about exceeding a certain limit.
Customer Service
NDAX offers a top-notch customer service experience, with dedicated staff available to help users anytime. You can contact them via email or live chat. The team is knowledgeable and friendly and aims to respond promptly to all inquiries.
However, some customer reviews dispute the quality of customer service, with some users complaining about long waiting times for responses and a lack of helpful answers. It's safe to say the platform's customer service can sometimes be inconsistent.
Ease of Use
NDAX is generally user-friendly and is suitable for both beginner traders and experienced traders. The sign-up process is relatively hassle-free as you just need to present ID proof, like your driver's license. The platform has a simple and intuitive user interface that makes it easy to trade crypo. It also offers advanced trading features such as limit orders and stop-loss orders.
New traders also need not worry about hidden fees as NDAX's platform clearly communicates the fees it charges. There is no fine print or footnotes to watch out for.
NDAX does offer a mobile app for crypto trading on the go, but several customer reviews stated it needs improvement in terms of its UI/UX design.
Included Features
NDAX's features are appealing to both new traders and more advanced traders. It's a decent platform for quick buying and selling as well as long-term investing. The OTC desk feature also makes it possible for traders who prefer to do high-volume trading.
Aside from making profits from selling crypto, users are given extra opportunities to grow their earnings. The platform offers attractive staking rewards and a referral program that gives you a commission every time your referral trades on NDAX.
Withdraw From NDAX
NDAX charges a flat fee of $4.99 on bank transfers and wire transfers. Some users have complained about the delays in the withdrawal process, but many more vouch for its speedy services. 
Security Features
NDAX has a strong security system. In addition to its AML/KYC procedures, NDAX security stores digital assets offline in cold storage, powered by Ledger Vault. The exchange implements an instant online verification process for every user's NDAX account and offers additional security features such as IP whitelisting.
Overall
Overall, NDAX is a good choice for Canadian residents who want to trade crypto. It has an easy-to-use interface and provides access to multiple crypto coins. The platform is secure and well-regulated, with low fees and decent liquidity.
If you are looking for alternative cryptocurrency exchanges that offer competitive features, we recommend CoinSmart or Wealthsimple Crypto. These two platforms also provide quick buying/selling services as well as additional security features such as 2FA authentication.
2 Top NDAX Alternatives
CoinSmart
Wealthsimple Crypto
NDAX
Fee
0.2% trading fee
Variable fees for both withdrawals and deposits
1.5% – 2% trading frees
Free deposits and withdrawals
0.2% trading fee
$4.99 fiat withdrawals
Free crypto deposits
Mobile Apps
Available on iOS and Android
Available on iOS and Android
Available on iOS and Android
Included Features
16 cryptocurrencies
Advanced trading features
Same day deposits
Cold storage and 2FA
50+ crypto assets
Staking
Stocks & ETF also available
Cold storage through custodial partners
30+ crypto assets
OTC desk
Staking
Cold storage and 2FA
Ranking
4.3
4.0
4.5
Detail
Read Review
Read Review
Read Review
Link
CoinSmart
CoinSmart is another Canadian-based legit crypto exchange platform, offering users access to 16 different cryptocurrencies, including Bitcoin and Ether. The platform also offers a comprehensive KYC/AML vetting process, as well as low trading fees and high liquidity.
Wealthsimple Crypto
Wealthsimple Crypto is a cryptocurrency trading platform designed for Canadian institutional investors. The platform allows users to buy and sell cryptocurrencies such as Bitcoin, Ether and XRP with ease, while also providing access to advanced features such as margin trading and portfolio optimization tools.
Read more: Best NDAX Alternatives In 2023
Conclusion
The National Digital Asset Exchange or NDAX is a reliable and trusted crypto exchange, offering users access to more than 30 crypto assets. The platform is user-friendly, secure, and offers low trading fees. You can also stake your assets and earn rewards. Being registered with FINTRAC and AMF makes NDAX io trustworthy and safe. It's a platform worth considering if you're looking for an easy way to buy and sell cryptocurrencies in Canada.
Frequently Asked Questions (FAQs)
Does NDAX offer a demo account?
Unfortunately, no. NDAX does not provide demo accounts.
Does NDAX allow margin trading?
No, there is no margin trading on NDAX.
Who is the founder of NDAX?
NDAX was founded by Bilal Hammoud in 2018.
Is NDAX secure?
Yes. The exchange complies with Canadian anti-money laundering laws and follows the highest security standards for both Canadian dollars and cryptocurrencies. All funds are securely stored in cold wallets beyond the reach of hackers.
What cryptocurrencies can be traded on NDAX?
NDAX offers access to more than 30 digital assets, including Bitcoin, Dogecoin, Ether, and XRP. You can also find popular tokens such as EOS.
What are the fees associated with NDAX?
Trading fees on NDAX are fixed at 0.2%. There are fees when you deposit Canadian dollars, but there is a flat fee of $4.99 if you withdraw money (CAD) via bank or wire transfer.
What is a crypto exchange?
A crypto exchange is a platform where users can buy and sell cryptocurrencies. It usually requires registration and verification of identity before allowing trades to take place. Many exchanges are regulated by government agencies and provide additional protection to users. FINTRAC and AMF are two important entities that help keep NDAX regulated.
Does NDAX allow deposits via bank draft?
Yes, NDAX allows you to make a deposit via bank draft.
ABOUT THE AUTHOR
Noah Edis is a writer and entrepreneur with a wealth of experience in online businesses and marketing. When he's not working on his latest project, you can find him playing competitive dodgeball or pursuing his personal interest in business process automation.
ABOUT THE REVIEWER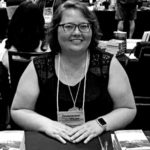 Kristina Knight is a freelance writer with more than 15 years of experience writing on varied topics. Kristina's focus for the past 10 years has been the small business, online marketing, and banking sectors, however, she keeps things interesting by writing about her experiences as an adoptive mom, parenting, and education issues. Kristina's work has appeared with BizReport.com, NBC News, Soaps.com, DisasterNewsNetwork, and many more publications.
+ 6 sources
Bizreport Advisor adheres to strict editorial integrity standards avoids using tertiary references. We have strict sourcing guidelines and rely on peer-reviewed studies, academic research. To ensure the accuracy of articles in Bizreport, you can read more about the editorial process here.
NDAX Inc Reviews – Read 100 Genuine Customer Reviews | ndax.io. reviews.io. Accessed December 15, 2022. https://www.reviews.io/company-reviews/store/ndax.io-0429
NDAX Security – Our Crypto Security Standards & Regulations. NDAX. Accessed December 15, 2022. https://ndax.io/security
NDAX | Buy Bitcoin in Canada – Canadian Crypto Exchange. NDAX. Accessed December 15, 2022. https://ndax.io/
CoinSmart Boosts Anti-Money Laundering Efforts By Joining TRUST. Buy Bitcoin, Ethereum, Doge and more – Crypto Trading Platform | CoinSmart. Accessed December 15, 2022. https://www.coinsmart.com/blog/coinsmart-boosts-anti-money-laundering-efforts-by-joining-trust/
financiers L des marchés. Comment l'Autorité peut vous aider. Autorité des marchés financiers. Accessed December 15, 2022. https://www.lautorite.qc.ca/
Canada FT and RAC of. Welcome to the Financial Transactions and Reports Analysis Centre of Canada. www.fintrac-canafe.gc.ca. Published November 11, 2000. Accessed December 15, 2022. https://www.fintrac-canafe.gc.ca/intro-eng