Best NDAX Alternatives In Canada 2023: Top 7 Picks & Reviews
All products recommended by Bizreport are selected by our editorial team, independent of our parent company. Some of our stories include affiliate links. If you buy something through one of these links, we may earn an affiliate commission.
CoinSmart
Best Overall
Bitbuy
Most Affordable
Wealthsimple Crypto
Best for Investment Traders
Cryptocurrency trading has become popular in recent years and has been facilitated by centralized and decentralized exchanges. The National Digital Asset Exchange (NDAX) is one of Canada's most popular and secure exchanges. It is a digital asset trading platform where Canadians can buy and sell digital assets.
NDAX.IO was built to provide both beginners and advanced traders with superior portfolio management. You can signup and have your account running in a few minutes. It is a secure platform that conforms to Know Your Customer (KYC) standards and Anti Money Laundering (AML) laws and is regulated in Canada.
Top 7 NDAX Alternatives In Canada For 2023
Is NDAX A Trading Platform?
Following the popularity of Bitcoin and the cryptocurrency revolution, the demand for trading platforms grew, which led to the development of crypto exchanges like NDAX.
NDAX is a leading Canadian cryptocurrency exchange platform that offers low trading fees, fast crypto deposit, and access to trade digital assets. It was founded in 2018, with its headquarters in Calgary, Alberta.
It is famous for providing instant withdrawals, low fees, referrals, and the ability to trade significant digital assets. In addition, it features a fee calculator that shows you how much you're paying per trade and other cryptocurrency market analysis tools for a smooth trading experience.
NDAX is a regulated institution registered as a Money Service Business (MSB) with Revenue Quebec and the Financial Transactions and Reports and Analysis Centre of Canada (FINTRAC).
Why Choose NDAX Alternatives?
Every exchange has its unique trading system, features, and method of handling digital asset transactions. Although NDAX is an excellent digital assets exchange, there may be features you want that need to be made available. In addition, there are several reasons why you would like an alternative.
Further in this post, we'll review what to look out for in other options.
Read more: Best Trading Platform In Canada For 2023
Top 7 NDAX Alternatives In Canada For December 2023
CoinSmart
Read CoinSmart Reviews
CoinSmart is one of the best cryptocurrency trading platforms, and it comes with several features that make it a top choice among crypto traders. It allows you to trade without high fees and has security measures to keep customer funds safe. It is perfect for beginners who might be overwhelmed by the interface of other exchanges.
24/7 customer care service
Uses up-to-date security infrastructure
Intuitive interface
Need an extensive range of cryptocurrencies to trade.
CoinSmart is a Toronto-based cryptocurrency exchange founded in 2018 by Justin Hartzman and Jeremy Koven. It is a full-featured trading platform that is beginner friendly and has a fantastic suite of trading tools for a seasoned crypto trading expert.
CoinSmart is a regulated crypto exchange that features fast verification of accounts to present innovative trading services on cryptocurrency derivatives in several countries across the globe. In addition, it supports crypto and fiat deposits and withdrawals. CoinSmart has advanced tools which help facilitate profitable cryptocurrency trading for its customers. It leverages Bitgo and Fireblock for its advanced security system. It ranks high in trust and customer service and is accessible via a mobile application for a flexible trading experience. You can fund your trading account with USD, CAD, or EUR fiat via wire transfer, Interac, credit card, SEPA, etc.
Bitbuy
Read Bitbuy Reviews
It is a flexible exchange with two distinct trading platforms depending on your experience trading cryptocurrencies. As an advanced trader, you get access to advanced finance tools on the Pro platform, while newbies enjoy a smooth trading experience on the simplified trading platform.
Dedicated platform for beginners and advanced traders
Extensive range of security features
Flexible deposit and withdrawal methods
Trading and withdrawals fees are a bit expensive
Only available in Canada
Bitboy is a Canadian crypto exchange founded in 2016 and operating within Canadian authority regulations. It is a user-centric platform that makes it easy to build and trade a crypto portfolio. It features two platforms; Express and Pro. Express is the version for beginners, while Pro is suited for experienced traders. It allows users to trade over 25 crypto assets and deposit and withdraw fiat and crypto. Crypto and fiat deposits are free. However, trading attracts a trading fee. The fees are tiered and range from 0% and 1.5% for maker fees and 0.1% to 1.5% for taker fees; the more the transaction volume, the lower the fees.
Bitboy supports withdrawal via bank and wire transfers and Interact e-Transfer. Fiat withdrawals attract a fee ranging from 0.5% to 1.5%, depending on the withdrawal method. In addition, it supports 2-factor authentication for added security and monitoring of accounts for suspicious activities.
Wealthsimple Crypto
Read Wealthsimple Crypto Reviews
It is a platform that simplifies your investment portfolio from the traditional financial markets into crypto. It is also a regulated financial entity with a proven track record in Canada's financial markets.
You can have both conventional and crypto investment portfolio
It lets you stake your crypto to earn rewards on the main exchange platform
Wealthsimple Crypto is Canada's first regulated crypto exchange that provides access to trade several cryptocurrencies. Wealthsimple is a financial services provider that lets users build their savings and investment portfolio, access advanced instant banking services, and later integrate crypto trading into its service offering. Users can easily fund their crypto trading accounts from their bank accounts and trade over 50 crypto derivatives. Wealthsimple Crypto charges a trading fee in contrast with the no-fee trading on the central Wealthsimple platform. You can also stake your crypto to earn rewards.
Coinberry
Read Coinberry Review
It is the most government and regulation-compliant Canadian trading platform, making it one of the safest regarding funds security. In addition, users don't have to deal with withdrawal fees, unlike other platforms. It is sufficient for beginners but could offer a better experience for advanced traders who need more sophisticated tools.
Beginner friendly
Zero deposit and withdrawal fee on fiat
Poor exchange rate when funding in currencies other than CAD
High price spread
Coinberry is a Canadian crypto exchange with over 35 crypto coins to trade and constantly adds digital currencies. It is the only crypto trading exchange registered with OSC and FINTRAC, insured and PIPEDA compliant. It features live support, which is excellent for customer service; you can quickly get answers to your questions. It is one of the best zero-trading fee platforms for beginners. However, it makes money off the spread, which means the spread is less competitive than other platforms. It lacks advanced trading tools but is suitable for beginners who want to buy crypto easily.
Binance
Read Binance Reviews
Binance is perfect for experienced traders who want access to sophisticated trading tools, markets, and cryptocurrency options, and easily manage a healthy portfolio. It also has one of the best trading fees of crypto exchanges. However, withdrawal fees may fall on the high side.
Excellent suite of trading tools
A wide range of cryptocurrencies to trade
Low trading fees
Free deposits
Customer support is not great
Not available in Ontario
Binance is the world's most popular and biggest crypto exchange. It features several crypto derivative trading instruments and a robust suite of tradeable digital assets to help you build a strong cryptocurrency portfolio. In addition, it has an intuitive trading interface and an option to switch to a more comprehensive interface for advanced traders. It is a secure trading platform; it has secure offline storage where investors' funds are kept and has 2-factor authentication support.
Binance has different trading options, such as Margin, Leverage, and Spot. Furthermore, users can use its APIs to execute advanced trading commands. Binance also acquired Trustwallet, which has its own secure decentralized crypto exchange. The platform operates in Canada as Binance Canada Capital Markets Inc and is registered as a Money Service Business with FINTRAC. In addition, its purchase of Trustwallet makes it a hybrid cryptocurrency exchange.
Coinbase
Read Coinbase Reviews
Coinbase is a bitcoin exchange that provides its users with top-notch security. All USD balance held is insured by FDIC, which means customers will get their funds back in case of an attack on the exchange. The insurance policy and the security measures put in place make Coinbase a top digital asset management platform.
FDIC insurance on all USD balance
You can make money with Coinbase Earn
Fee structure isn't clear
Doesn't support direct withdrawals to a bank account for Canadians
Coinbase is a crypto exchange that allows users to trade digital currencies in Canada and globally. It has the second-largest trading volume of any crypto exchange, behind Binance. It has two trading platforms; the leading exchange platform is for beginners, and the other is for advanced traders. Like many popular exchanges, you can trade bitcoin CFDs on Coinbase. It also has one of the best android trading terminals.
There is also support for direct crypto options trading; you can trade various liquid digital currencies against each other instead of against fiat. Unfortunately, Coinbase doesn't support fiat deposits for Canadians. You can only make crypto purchases via card purchases. Deposits with foreign currencies are expensive; for example, depositing euros or pounds into a European cryptocurrency exchange is cheaper.
Alterdice
Read Alterdice Reviews
If you are looking for a way to buy and sell crypto quickly, you can look at Alterdice. It has tools to help you manage your cryptocurrency portfolio online. However, it is not very sophisticated.
Fixed trading fees
Advanced tools for expert traders
The interface could be more user-friendly.
It doesn't have many tradeable crypto assets.
Alterdice is a platform that lets you sell digital currencies quickly and at fixed trading fees. About 98% of its reserves are in offline cold wallets for funds protection. The platform has an anti-DDoS attack to protect its money and trading environment and ensure the smooth running of activities. It has tools for both veterans and beginners. The platform charges standard 0.2% trading fees and offers free fiat deposits and minimal withdrawal fees.
What To Look For in NDAX Alternatives?
Ease of Use: Opt for a platform that lets you quickly access the cryptocurrency exchange market and charges you a low trading fee. It'll be great if it supports transactions via both online and offline channels.
Tools and Features: It'll be great if an exchange has different tools to help you build and monitor your crypto portfolio online.
Security: Go for exchanges that prioritize customer funds' safety.
User Experience: How fast they process their crypto transactions.
Trading Volume and Available Digital Assets: It is best to go for an exchange with high trading volume and a robust set of tradable assets. This will help fill your buy and sell orders quickly and at a reasonable market price.
Final Thoughts
A cryptocurrency exchange is a platform that lets you store multiple digital assets and buy and sell digital currencies. You need to weigh the pros and cons of each and the features they have before you make a decision. Exchanges often have features based on the region they operate in. For example, a leading Indian crypto exchange may have different characteristics from the best exchange in Canada. However, they all have the same essential function: trade innovative digital securities via a global settlements network. You choose the platform that makes it convenient for you to buy and sell crypto.
Frequently Asked Questions (FAQs)
Is NDAX a good exchange?
Yes, it is a good exchange with various features to help you smoothly buy and sell cryptos. It has enough security to keep your crypto treasury portfolio safe.
Can I transfer crypto from NDAX to Binance?
Yes, you can quickly move existing crypto assets to Binance.
What is the best crypto trading app in Canada?
The top trading apps are Binance and Coinbase. They provide a global technology service experience.
Is NDAX related to PDAX?
No, they are not connected. PDAX is the Philippine Digital Asset Exchange, and it's one of the NDAX alternatives in the Philippines.
ABOUT THE AUTHOR
Hannah is a seasoned writer based out of Pennsylvania. With years of experience in various writing niches, she provides SEO and on-demand content for Businesses in all industries
ABOUT THE REVIEWER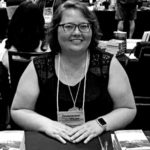 Kristina Knight is a freelance writer with more than 15 years of experience writing on varied topics. Kristina's focus for the past 10 years has been the small business, online marketing, and banking sectors, however, she keeps things interesting by writing about her experiences as an adoptive mom, parenting, and education issues. Kristina's work has appeared with BizReport.com, NBC News, Soaps.com, DisasterNewsNetwork, and many more publications.
+ 6 sources
Bizreport Advisor adheres to strict editorial integrity standards avoids using tertiary references. We have strict sourcing guidelines and rely on peer-reviewed studies, academic research. To ensure the accuracy of articles in Bizreport, you can read more about the editorial process here.
NDAX | Buy Bitcoin in Canada – Canadian Crypto Exchange. NDAX. Accessed December 10, 2022. https://ndax.io/
Know Your Customer Home | Know Your Customer. Know Your Customer. Published 2016. Accessed December 10, 2022. https://knowyourcustomer.com/
Canada PS. Anti-money laundering. www.publicsafety.gc.ca. Published February 10, 2022. Accessed December 10, 2022. https://www.publicsafety.gc.ca/cnt/cntrng-crm/nt-mny-lndrng/index-en.aspx
Canada FT and RAC of. Welcome to the Financial Transactions and Reports Analysis Centre of Canada. www.fintrac-canafe.gc.ca. Published November 11, 2000. Accessed December 10, 2022. https://www.fintrac-canafe.gc.ca/intro-eng
FDIC: Federal Deposit Insurance Corporation. Fdic.gov. Published 2019. Accessed December 10, 2022. https://www.fdic.gov/
Bitcoin Exchange | Cryptocurrency Exchange | Binance. Binance. Published 2017. Accessed December 10, 2022. https://www.binance.com/en