How to Buy Stocks In Canada? A Step-By-Step Guide & Top Picks
Investing in stocks is a great way to increase earnings growth.

Photo: Rawpixel.com/Shutterstock
Investing in stocks is a great way to increase earnings growth and save for a registered retirement savings plan since the stock markets offer a lot of opportunities for investors to make money. However, it can be risky and confusing for newcomers.
This step-by-step guide will teach you everything you need to know about buying stocks in Canada, including how to buy stocks in Canada or the best trading apps, picking stocks, and preventing risks when investing.
7 Basic Steps To Buy Stocks In Canada 2023
Research And Choose Your Trading Platform
Open an Account
Open a Tax-Sheltered Investment Account
Fund Your Account
Pick Your Investing Approach
Place Your Trades
Manage Your Investment Portfolio
How To Buy Stocks In Canada?
Getting started on your investment journey in Canada is relatively simple. Here are several steps to set up an account and start your direct stock purchase plans.
Research And Choose Your Trading Platform
The first step is extensive research on different trading platforms. A trading platform is an online service that allows you to perform market orders and sell stocks.
When choosing a platform, you should consider the fees, the types of securities offered, the ease of use, and customer service. For example, some platforms may charge higher fees but offer a wider range of securities. Others may have lower costs but only provide a limited selection of securities.
Open An Account
The next step is to open an online brokerage account with the platform of your choice. You will need to provide personal information, such as your name, date of birth, address, and Social Insurance Number. You will also need to fund your investment accounts with an initial deposit.
Open A Tax-Sheltered Investment Account
If you want to save on taxes, you can open a Tax-Sheltered Investment Account (TSIA). A TSIA is an account that allows you to invest up to a certain amount each year and receive tax benefits on the money you invest.
Fund Your Account
When your brokerage account is ready, you can start funding it. To do this, you will need to transfer money from your bank account to your investment account. The amount of money you can transfer will depend on your trading platform.
Pick Your Investing Approach
This is a crucial step in your investment journey, as it gives you a clear roadmap on how to approach stock picking. It's essential to define your investment strategy before buying stocks or a mutual fund.
There are two main approaches to investing: active investing and passive investing. Active investing involves picking individual stocks and deciding when to buy and sell them. This approach is riskier but can also provide higher returns.
Passive investing involves buying a basket of stocks (e.g., index funds) and holding them long-term. This approach is less risky but also provides lower returns.
Place Your Trades
Once you have funded your registered accounts, you are ready to start buying individual stocks. To do this, you will need to place a market order on the trading platform. When placing a market order, you will need to specify the ticker symbol of the stock you want to buy, the number of shares included in your direct stock purchase plan, and the market price you are willing to pay.
Manage Your Investment Portfolio
After buying your first stocks, you will need to manage your portfolio. This includes monitoring the performance of your stocks, making sure your stocks are diversified, and rebalancing your portfolio when necessary.
What Is Stock?
Stock is a type of security that represents ownership in a company. When you buy stocks online, you become a company shareholder and are entitled to certain rights, such as voting rights and dividends.
There are two main types of stocks: common stocks and preferred stocks. Common stocks are the most popular type of stock and give shareholders the right to vote on corporate matters and receive dividends.
Preferred stocks do not have voting rights but typically have higher dividend payments than common stocks.
What Should You Consider Before Buying Stocks?
Before buying stocks, you should first understand your investment goals. Are you looking to increase your capital gains over the long term or make a quick profit?
It would be best if you also considered your risk tolerance. Investing in stocks can be risky because the market can be highly volatile. If you are not comfortable taking risks, you may consider investing in less volatile securities, such as bonds or GICs.
Furthermore, have a clear understanding of the fees involved in trading stocks. Many online brokerages charge commissions on each trade, and these fees can add up over time. Make sure to compare the fees of different brokerages before you decide where to open an account.
How Is The Stock Market In Canada?
The stock market in Canada is one of the largest and most developed in the world. The Toronto Stock Exchange (TSX) is the eleventh-largest stock exchange in the world by market capitalization.
The Canadian market offers many opportunities for self-directed investors to make money. For example, Canada's major banks are some of the strongest and most stable banks in the world. And, since Canada is a resource-rich country, many of its companies are involved in mining, oil, and gas – industries that can be very profitable when prices are high.
The Canadian stock exchanges are often seen as less risky than the New York Stock Exchange. This is because Canada has a more stable political and economic environment, and its major companies are not as leveraged as their U.S. counterparts. This year, Canada's market has also notably outperformed the S&P 500 Index, a prominent and broad stock market index in the U.S.
6 Best Stock Trading Apps
Several trading platforms are available for Canadian residents. Still, the best ones have low fees, offer a variety of investments, and provide excellent customer service. Here are our six best trading apps to buy Canadian stocks in 2022:
Questrade Stock
Questrade is one of the leading online brokers in Canada. The platform offers a variety of investment products, including stocks, ETFs, mutual funds, and GICs.
One great thing about Questrade is that it has relatively low fees. Stock trades are at 1 cent per share, with a minimum investment of $4.95 and a maximum of $9.95. ETFs are commission-free.
Questrade is a good choice for active investors who want to benefit from low fees as it's one of the platforms that offer commission-free trading. The platform's extensive research tools and mobile app make it easy to stay informed about the markets and find new investment opportunities.
Wealth Simple
Wealthsimple is a Robo-advisor that offers Canadians a simple way to invest in stocks and ETFs. The platform requires a $0 account minimum, and there are no commissions or fees charged on trades. You can start investing with as little as $5, making it an ideal choice for beginner investors.
Wealthsimple's most significant selling point is its ease of use. The platform's intuitive design makes it easy to create registered accounts and start investing. The Robo-advisor automatically rebalances your diversified portfolio, and you can set up automatic deposits to make investing in stocks a hands-off experience.
Wealthsimple is suitable for beginner investors who want a simple way to invest in stocks without worrying about managing their portfolios or unfamiliar stock market terminology. The platform's low fees and $0 account minimum make it an affordable option, and the customer service team is always available to answer any questions.
Qtrade
Qtrade has been around since 2001 and is a member of the Canadian Investor Protection Fund (CIPF) and the Investment Industry Regulatory Organization of Canada. The platform offers a wide range of investment products, including stocks, ETFs, mutual funds, GICs, and more.
Qtrade's stock trading fees are $8.75 per trade, but active traders can enjoy lower fees. While there are no account minimums, the platform does slap a $24 quarterly maintenance fee for balances less than $25,000.
Qtrade is well-known for its top-notch customer service. Aside from its fast response team, the platform provides solid educational tools and online tutorials to help investors make smarter decisions.
MogoTrade
MogoTrade is one of the few trading apps that can boast zero commissions. There are no commissions on stocks and ETFs, plus no account minimums and inactivity fees.
Furthermore, MogoTrade offers an environmentally friendly way to invest. Through its partnership with Flash Forest, every investment on the platform is equal to a tree planting in Canada.
MogoTrade is not only excellent for investors who want to make the most of a tax-free savings account but also for those who desire to contribute to a meaningful cause.
TD Direct Investing
TDDI offers stocks, mutual funds, GICs, and bonds. There are no account minimums, but the platform charges $9.99 per trade.
The TD Direct Investing mobile app is available for iPhone and Android devices. The app helps you stay on top of your investments with real-time quotes and allows you to place trades on the go.
TDDI is built for the more experienced traders, as it has advanced features that beginners may find confusing. The fees are also some of the most expensive. Do not invest in this platform if you are just starting.
CIBC Investor
CIBC Investor's Edge is a stock trading app by CIBC Investor Services Inc., a subsidiary of CIBC, one of the "Big Five Banks" of Canada.
The platform allows you to trade stocks, mutual funds, options, and ETFs. You can also set up a self-directed RESP or RRSP account.
Investor's Edge also offers some of the lowest fees in the industry. For example, individual stock trades are only $6.95 each, and there is no account minimum. However, there is a $100 annual maintenance fee if your balance is below $10,000 or $25,000.
Nevertheless, CIBC Investor's Edge is another great choice for investors looking for a platform with low fees and a wide range of investment products. The customer service team is also accommodating and responsive.
Tips To Reduce The Risk When Buying Stocks
Remember that the stock market is volatile, meaning a stock's price can go up and down quickly. Assess your risk tolerance before investing to help you determine how much money you are comfortable losing.
That being said, there are best practices you can follow to help reduce the risk of losses. Here are several tips:
Diversify Your Portfolio
Diversifying your investment portfolio is one of the best ways to reduce risk. This means investing in various types of securities, such as stocks, bonds, and exchange-traded funds (ETFs).
For stocks, you can achieve diversification by investing in different sectors, such as technology, healthcare, or financials. You can also explore growth stocks and value stocks to diversify your portfolio further.
While diversifying is a good strategy when you want to start trading stocks, owning other types of assets will help reduce your overall risk even more. It balances out your portfolio so that if one investment goes down, others may go up to offset the loss.
Set Stop-Loss Orders
A stop-loss order is an order placed with an online broker to sell a security when it reaches a specific price. It sets a limit price that helps limit your losses if the particular stock price decreases.
For example, you could set a stop-loss order for 10% below the price you paid for the stock. If the current stock price falls 10%, your broker will automatically sell the shares, preventing you from losing more money.
Maintain Sufficient Liquidity
Liquidity refers to how quickly you can convert an asset into cash. It's crucial to maintain sufficient liquidity in your portfolio so that you can easily meet your financial obligations if the need arises. You may want to keep some cash on hand in an emergency.
Invest For The Long-Term
Investing for the long-term focuses conditions your mind to not be affected by short-term market movements. The process involves investing in companies that are likely to grow over several years, such as established businesses with a history of strong financial performance.
While there is no guarantee that any stock will go up in value, investing for the long term gives you a better chance of weathering short-term market fluctuations. Use Dollar-Cost Averaging.
Dollar-cost averaging is a technique used to reduce risk by investing a fixed amount of money into security at set intervals, regardless of the price. For example, you could invest in stocks of $200 every month.
This technique smooths out the effects of market volatility because you buy more shares when the price is low and fewer shares when the price is high. Over time, this should average out to give you a reasonable price for the security.
Final Thoughts
Stock prices in Canada are rising, making now a great time to invest. But don't go into it blindly – do your research, formulate a solid investment strategy, and monitor your investments regularly. With a little knowledge and effort, you can maximize your capital gains and make your money work for you.
Frequently Asked Questions (FAQs)
What are stocks?
A stock is a share of ownership in a company. When you buy stocks, you become a shareholder. This entitles you to certain things, like voting rights.
What are the best stock trading apps?
Many stock trading apps are available in Canada, but we recommend checking out Questrade Stock, Wealthsimple, Qtrade, MogoTrade, TD Direct Investing, and CIBC Investor's Edge.
ABOUT THE AUTHOR
Noah Edis is a writer and entrepreneur with a wealth of experience in online businesses and marketing. When he's not working on his latest project, you can find him playing competitive dodgeball or pursuing his personal interest in business process automation.
ABOUT THE REVIEWER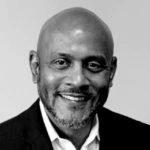 He is an organized and creative thinking sales management professional with experience in outside and inside sales in various markets. Working as freelancer in the Greater Boston Market, he moved to St. Louis and became an Account Executive, then a Sales Manager managing and coaching 12 sales reps covering a nationwide territory. He has developed his team with a combination of consultative selling and value before price coaching mindset which has won him a President's Cup and many other financially rewarding awards at RICOH. His most recent role as a Continuous Improvement Manager provided insight into the importance of delivering a quality product in alignment with the value and reputation of his organization. It further enhances the aspect of selling on value as opposed to price.