E*TRADE Reviews 2023: Features, Cost & Alternatives
All products recommended by Bizreport are selected by our editorial team, independent of our parent company. Some of our stories include affiliate links. If you buy something through one of these links, we may earn an affiliate commission.
E*TRADE is a popular online brokerage that has been widely used for years now. With great educational materials, $0 commissions, and a great trading platform, E*TRADE is one of the most trusted places to trade stocks, do futures trading, and more.
Pros
Wide selection of investment choices

Simple to use

Great mobile app

Great educational resources

Commission-free trades on stocks, options, mutual funds, and Exchange Traded Funds
Cons
E*TRADE's website could be more intuitive

No foreign exchange trading
$0 minimum balance

Trading platform

Market commentary and news

Mobile app

Power E*TRADE platform

Research and data
Founded in 1982

Based in Arlington, VA

A subsidiary of Morgan Stanley
E*TRADE is a popular online trading platform that has been around for decades. Now a subsidiary of Morgan Stanley, E*TRADE has something for everybody, meaning it's a good web platform for passive investors, beginner investors, active traders, futures traders, advanced traders, and everyone in between.
With a wide variety of investment options to choose from and great market research and educational resources to help you get started, plus the great fee structure, there's a lot to love about E*TRADE.
Continue reading below as we discuss some of E*TRADE's biggest advantages throughout this E*TRADE review.
E*TRADE Advantages
We will begin this review by going over some of E*TRADE's biggest benefits offered to users.
Wide Range of Investment
To begin with, investors like that E*TRADE has a wide range of investments to choose from. So whether you're someone who prefers to invest in mutual funds, enter ETF trades or options trades, or a number of other securities, E*TRADE has you covered.
Access To a Wide Range of Markets and Mutual Funds
In total, E*TRADE offers 6,500 no-transaction-fee mutual funds. Many trading platforms offer mutual funds, but not at this amount, and not typically no-transaction-fee mutual funds. So, their no transaction fee funds offering alone is a big draw to making brokerage accounts with E*TRADE.
Advanced Mobile App
Another advantage that E*TRADE offers is that they have a fantastic mobile app, including the Power E*TRADE app for more advanced strategies. All great online brokers don't always offer mobile apps too. So, this gives E*TRADE the edge, as they have a great mobile app that is easy to use and packed full of features that you can access from your brokerage accounts.
From the app, users can see real-time market commentary, price quotes, news, and more.
E*TRADE Features & Prices
We will now go over some of the main features and pricing of E*TRADE.
E*TRADE Investment Options
E*TRADE offers a wide range of investment choices, including tradeable securities like stocks, bonds, mutual funds, ETFs, options trades, and futures.
Platform & Analysis Tools
The great research and data provided by E*TRADE provide a lot of value to users. The trading tools they offer are helpful to both active and passive traders and provide research tools from Moody's Morgan Stanley, Morningstar, and MarketEdge. All of this is helpful in providing users with trading ideas.
Mobile Trading App
E*TRADE has two different types of mobile apps available, which we will now discuss in more detail:
E*TRADE Mobile: the mobile version of their basic web platform, available on Android and iOS, including being Apple Watch compatible
Power E*TRADE Mobile: more suited to active traders; the app includes drawing tools, access to technical studies, customizable options chain views, and other features for executing complex trading strategies
Commission & Fees
E*TRADE's fee structure is very competitive, with $0 in fees on trades, no transaction fees on thousands of mutual funds, and no annual or inactivity fee, but they do charge minimal fees to transfer the balance to other trading platforms.
Customer Support & Security
E*TRADE is one of the only online brokers with in-person support offered. They have 29 local and two national branches throughout the country, staffed by financial consultants. They also offer 24/7 support via phone, email, and chat.
E*TRADE Quick Overview
Best Overall Value
Great platform for traders at all levels, including beginner traders
A wide variety of tradeable securities are available
Great educational resources and support
E*TRADE Customer Reviews
E*TRADE customers have left some mixed reviews of the platform on TrustPilot, with many complaints regarding the customer service experience and withdrawal process. Let's see what some of them have to say exactly.
Trying to transfer money out of E*TRADE. Been trying for over a week. Talked to at least four people, each of whom had different requirements which I met. Still do not have my money.

Richard
Nothing to write home about. I hope they can improve their online service as the website is difficult to figure out sometime. I don't think it should be as difficult to get ahold of someone as it is either for such a big company.

Julie
I'm a 25 year customer. E*TRADE technical difficulties would not let me exercise options trades on a crucial trading week(expiration week). It wasn't a life-changing amount of money but was important. Upon request for "some" kind of reimbursement, I was "blown off" by their backroom decision-maker. Fair warning to those put in the same position that I was.

Robert
Surely this company employs UX designers? Their website completely sucks. I can not ever find the info I am looking for on there, even just my current balance. It's like they are purposely trying to obscure it. The only reason I use them at all is because my company granted me stock options through them.

Nicole
E*TRADE Review
Review of E*TRADE
| | | |
| --- | --- | --- |
| Overall Pricing and Value | | 96.25% |
| Cost Value | | 100% |
| Customer Support | | 90% |
| Ease of Use | | 95% |
| Included Features | | 100% |
Let's take a final look at some of E*TRADE's main selling points and features to see if it's a good fit for you.
Is E*TRADE Right For You?
E*TRADE is widely trusted and has been around for years, meaning they're a good match for just about anyone. With tons of available investment options, great resources on education and research, and a very convenient app, it's easy to make trades and manage your money with E*TRADE.
Cost Value
E*TRADE has great cost value, with very attractive fee structures, while still offering tons of features and value to users. Their low trading fees–$0–make their platform very competitive with others, and some of the only fees they charge are to transfer a balance to another institution. All in all, E*TRADE ranks very well when it comes to cost and affordability.
Customer Service
E*TRADE has a number of different customer service options available to get in contact with them, including in-person support from consultants at their 30 or so physical locations throughout the country. They also offer 24/7 support via chat, phone, and email, all of which means it should be easy to get in contact with them when needed.
Ease of Use
Many point out how easy to use the app is that E*TRADE, even if the website could be a bit more user-friendly. However, their platform makes it easy to get started, with no minimum deposit required, even if some securities do have a minimum investment for the trade. Overall E*TRADE's platform is a good fit for traders at all levels, including retail investors, active traders, and beginners.
Included Features
There are tons of great features that you can access with E*TRADE, including their trading platform, research, and educational materials, access to many investment options, portfolio management through their robo-advisor service (for an annual advisory fee), and much more.
Overall
Whether you use E*TRADE for their powerful portfolio-building capabilities on your own, or you have managed portfolios through their robo-advisor service, it's easy to see why E*TRADE has remained so popular over the years.
With a great fee structure, quality resources, and many investment options to choose from, E*TRADE's advantages are very attractive to investors at all levels. Even more advanced users can enjoy the Power E*TRADE platform, packed full of additional features. Users should be aware, though, that there may be a minimum initial investment required on certain securities or investments, like a mutual fund.
2 Top E*TRADE Alternatives
| | | | |
| --- | --- | --- | --- |
| | Interactive Brokers | TD Ameritrade | E*TRADE |
| Award | Best for Advanced Users | Best for Affordability | Most Commonly Used |
| Rating | 4.7/5 | 4.8/5 | 4.8/5 |
| Detail | Read Review | Read Review | Read Review |
| Link | | | |
Interactive Brokers
Interactive Brokers is a highly rated broker, mainly suited towards advanced users. They have a wide variety of tradeable assets that you can choose from, including features to trade futures and forex trading. They are known for their competitive fees, the asset classes they offer, great research and education, and intuitive platform.
TD Ameritrade
TD Ameritrade is another widely used trading platform. They offer foreign exchange trading in addition to other securities and offer fantastic research, tools, and educational materials to help new investors get started. TD Ameritrade is available only to US traders, though they are one of the most highly rated platforms that you can find today.
Conclusion
E*TRADE offers great value to users with their attractive fee structure, a large amount of available tradeable securities, great research and educational materials, fantastic mobile apps, and more. Nearly anyone can enjoy their services including sophisticated traders, retirement investors with core portfolios that are fixed income portfolios, active traders, and more.
Frequently Asked Questions (FAQs)
Can you do options trading through E*TRADE?
Yes, E*TRADE's web platform does support options trading. So, for the more advanced traders or sophisticated investors that like to enter option trades, E*TRADE will support these types of trading strategies.
Can you purchase fractional shares on E*TRADE?
There are a few types of securities and investment options that E*TRADE doesn't offer, including buying fractional shares, penny stocks, forex trading, or crypto. E*TRADE offers many different investment options, though these are not one of those.
What is the Power E*TRADE platform?
Power E*TRADE is the feature of E*TRADE more suitable for advanced users. It features more advanced tools for complex strategies. Power E*TRADE is available via the web or mobile device.
Can you get managed portfolios with E*TRADE?
Yes, you can have a portfolio with their robo-advisor service. There aren't necessarily financial consultants or financial advisors on the other end managing your portfolio for you. However, it is actively managed by their proprietary algorithm to match your goals and risk tolerance, among other factors.
ABOUT THE AUTHOR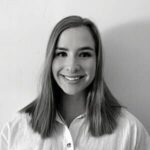 Bailey Schramm is a writer based out of Jackson Hole, WY, primarily covering topics and trends in financial services, business, and the blockchain. With a background covering stock market developments for a major FinTech company, she now provides SEO and content strategy services to financial service companies and tech startups.
ABOUT THE REVIEWER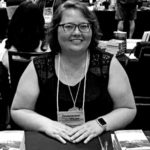 Kristina Knight is a freelance writer with more than 15 years of experience writing on varied topics. Kristina's focus for the past 10 years has been the small business, online marketing, and banking sectors, however, she keeps things interesting by writing about her experiences as an adoptive mom, parenting, and education issues. Kristina's work has appeared with BizReport.com, NBC News, Soaps.com, DisasterNewsNetwork, and many more publications.
+ 6 sources
Bizreport Advisor adheres to strict editorial integrity standards avoids using tertiary references. We have strict sourcing guidelines and rely on peer-reviewed studies, academic research. To ensure the accuracy of articles in Bizreport, you can read more about the editorial process here.
U.S. Securities and Exchange Commission. Mutual Funds | Investor.gov. www.investor.gov. Published 2022. Accessed March 8, 2023. https://www.investor.gov/introduction-investing/investing-basics/investment-products/mutual-funds-and-exchange-traded-1

Exchange-Traded Funds (ETFs) | Investor.gov. www.investor.gov. Accessed March 8, 2023. https://www.investor.gov/introduction-investing/investing-basics/investment-products/mutual-funds-and-exchange-traded-2

Mobile Platforms | Seize Opportunities Anytime, Anywhere | E*TRADE. Etrade.com. Published 2019. Accessed November 14, 2019. https://us.etrade.com/platforms/mobile-platforms

Investor.gov. Stocks | Investor.gov. www.investor.gov. Published 2022. Accessed March 8, 2023. https://www.investor.gov/introduction-investing/investing-basics/investment-products/stocks

Investor.Gov. Bonds | Investor.gov. Investor.gov. Accessed March 8, 2023. https://www.investor.gov/introduction-investing/investing-basics/investment-products/bonds-or-fixed-income-products/bonds

E*TRADE is rated "Bad" with 1.3 / 5 on Trustpilot. Trustpilot. Accessed March 8, 2023. https://www.trustpilot.com/review/www.etrade.com