How To Buy Bitcoin With Paypal: Free Guide 2023
Are you ready to buy Bitcoin with Paypal or another alternative payment method? Bitcoin is a decentralized digital currency, also known as a cryptocurrency, that operates on a peer-to-peer network. You can verify Bitcoin transactions by network nodes through cryptography and recorded on a public ledger called the blockchain. Most people use their traditional bank accounts to buy bitcoin, but you can also buy Bitcoin with Paypal.
Bitcoin is decentralized, which means it operates independently of any government or financial institution; this can make the market highly volatile. Bitcoin is not backed by a physical commodity or a government, but rather by the trust of its users. Transfer can be made anonymously and securely, without the need for intermediaries like banks.
Bitcoin has a maximum supply of 21 million coins. Bitcoin has also been associated with illegal activities on the dark web and is very volatile. Nevertheless, Bitcoin has paved the way for the development of other cryptocurrencies and blockchain-based technologies. This article will explain how to buy Bitcoin with PayPal.
How to Buy Bitcoin with Paypal Directly?
While you can buy Bitcoin with a Paypal account, the process can be time-consuming and difficult compared to other payment methods. This is because PayPal has historically been cautious with its support for cryptocurrencies, so not all cryptocurrency platforms support PayPal as a payment method. Of the platforms in our review, Coinbase and Crypto.com allow consumers to buy Bitcoin with Paypal, while AvaTrade, eToro, and Binance offer several other traditional and alternative payment methods.
Instead of Paypal, eToro offers their proprietary "eToro Crypto Wallet" as one of the alternative methods to purchase Bitcoin cash.
How to Purchase Bitcoin on Crypto Exchanges Using Paypal Account?
If you want to buy Bitcoin with PayPal, you will need to find a cryptocurrency platform that supports PayPal payments. Once you have found a compatible platform, you will need to link your PayPal account, deposit funds into the platform, and then finalize the purchase using your PayPal balance or the linked payment method.
It's worth noting that buying Bitcoin with PayPal can be more expensive compared to other payment methods due to the fees charged by PayPal and the platform. Additionally, not all exchanges support PayPal withdrawals, so you may need to convert your bitcoins to another cryptocurrency or fiat currency before withdrawing your funds.
Benefits of Buying Bitcoin with Paypal
Using PayPal to buy bitcoins may have some benefits, depending on your preferences and circumstances. It's important to note that using PayPal to buy bitcoins can also have some drawbacks, such as higher fees and limited availability on some exchanges. Additionally, PayPal's policies towards cryptocurrencies can be restrictive, so it's important to check that your exchange of choice supports PayPal as a payment method. Here are some of the benefits:
Speedy Deposits & Withdrawals
Using PayPal to buy crypto can be faster than some other payment methods, such as bank transfers, which can take several days to process. With PayPal, funds can be transferred almost instantly, allowing you to buy Bitcoin quickly in your desired amount.
High Degree of Security
PayPal offers buyer protection and other security features, which can provide peace of mind when buying Bitcoin online. However, it's worth noting that cryptocurrency transfer is irreversible, so PayPal protection may not always apply.
User-Friendly Buying Process
PayPal is a widely accepted payment method, and many people already have PayPal accounts. Using PayPal to purchase Bitcoin can be a convenient way to quickly and easily purchase Bitcoin without having to sign up for a new payment service. Some platforms offer automatic purchase options that include an instant buy option.
Usable Mobile App
The PayPal mobile app allows consumers to send and receive money, manage their accounts, and make purchases on the go. The app is available for free on iOS and Android devices and offers a convenient way to access your PayPal account from anywhere.
Multi-Currency Support
PayPal supports multiple currencies. PayPal operates in over 200 countries and regions and allows consumers to hold balances in over 25 currencies. This means that if you have a PayPal account, you can send and receive payments in different currencies and convert between them at a competitive exchange rate.
When you make a payment or receive a payment in a different currency, PayPal will automatically convert the funds into your preferred currency based on the exchange rate at the time of the transaction. However, keep in mind that PayPal may charge a currency conversion fee for these payments, which can vary depending on the currency and the transaction amount.
PayPal is Crypto-Friendly
While PayPal is crypto-friendly, it's worth noting that not all cryptocurrencies are supported by PayPal, so if you are looking to use PayPal today to purchase cryptocurrencies, you will need to ensure that the exchange you are using supports PayPal payments and the Bitcoin you want to buy and your desired amount. Then, select Paypal as the payment option and complete the bitcoin or other crypto purchase. There will be a current price, and you can use the search bar for additional questions.
Is PayPal a Good Place to Buy Bitcoin?
While PayPal does offer the ability to buy crypto, it may not be the best option for everyone. Some factors to consider when deciding if PayPal is a good place to buy Bitcoin include:
Fees: PayPal charges fees for payments, which can make buying Bitcoin more expensive than using other payment methods once you click buy for the BTC.
Availability: Not all bitcoin exchanges support PayPal as a payment method, so your options may be limited. However, those that do, allow consumers to use Paypal instantly to purchase physical or digital goods, including crypto. You simply click buy, confirm the price, and use your wallet for the BTC purchase. The charge will show up in your currency of choice; in the US this would be USD.
Limits: PayPal may impose limits on buying Bitcoin, which can be an issue for those looking to make larger payments. Most people set up a wallet within the exchange to simplify purchases; these wallets verify the price for purchases, accept many payment methods from sellers and ensure the transfer is simple.
Security: While PayPal does offer buyer protection, it's important to remember that Bitcoin payments are irreversible, and there is always the risk of fraud or theft. You will want to verify the price, in USD, before you click buy and confirm with the site how much each transfer is worth.
Overall, whether PayPal is a good place to buy Bitcoin depends on your personal preferences and circumstances and ability to pay. It's important to do your research and consider all the factors, including wallet options, site accessibility, seller security, etc., before making a decision.
The Top 2 Platforms to Buy Bitcoin Using Paypal
| | | |
| --- | --- | --- |
| | Crypto.com | Coinbase |
| Award | Best Overall | Most Versatile |
| Detail | Read Review | Read Review |
| Link | | |
Crypto.com
Crypto.com is one of the most versatile platforms to buy or sell crypto, build a Bitcoin wallet, or trade in Fiat currencies. However, there are a few drawbacks to using this platform to buy bitcoin quickly. There is limited regulatory oversight of the platform, which can put investors at risk, their fees can be high, and many consumers have complained about the lack of customer support when issues arise.
Crypto.com is a cryptocurrency platform and financial services platform that allows consumers to buy, sell, and trade a range of cryptocurrencies, and Fiat currency, as well as earn interest on their holdings, stake coins, and make payments using cryptocurrency. The platform was launched in 2016 and has since expanded to include a range of features and services, including a Visa debit card that allows consumers to spend their cryptocurrency anywhere that Visa is accepted. With its user-friendly interface, low fees, and innovative products, Crypto.com has become a popular choice for traders and investors looking to participate in the growing cryptocurrency market.
Coinbase
As a crypto wallet, Coinbase is a good option. It offers a range of payment methods and it does accept PayPal instantly for Bitcoin and other digital currencies. The platform is very user-friendly and has high security which will put many investors at ease. However, the platform's fees can be high, and many consumers complain about the lack of customer support and the limitations of investing in international cryptocurrencies. However, the ease of access, including the option to use the PayPal balance in their online stores may be all that matters to some consumers.
Coinbase is a popular cryptocurrency platform that allows consumers to buy, trade and sell Bitcoin as well as a range of other cryptos including Ethereum, Litecoin, and many others. Founded in 2012, Coinbase is headquartered in San Francisco, California, and has become one of the largest and most trusted platforms in the cryptocurrency industry. In addition to its platform services, Coinbase also offers a range of other products and services, including a cryptocurrency wallet, merchant tools for accepting cryptocurrency payments, and a platform for institutional investors. With its user-friendly interface, strong security features, and extensive range of products and services, Coinbase has become a popular choice for both retail and institutional investors looking to participate in the cryptocurrency market.
Final Thoughts
Bitcoin is a decentralized digital currency that allows for peer-to-peer transactions without the need for intermediaries like banks. To buy Bitcoin with PayPal, create an account on a cryptocurrency or Bitcoin exchange that supports PayPal, link your PayPal account, and use PayPal funds to buy. It's important to remember that buying Bitcoin with PayPal may come with higher fees compared to other payment methods, and not all exchanges support PayPal withdrawals.
Frequently Asked Questions (FAQs)
What is Bitcoin?
Bitcoin is a decentralized currency that allows for peer-to-peer transactions without the need for intermediaries such as banks. It operates on a blockchain network, allowing for secure and transparent transactions. Some ask, "is bitcoin cash"? Bitcoin is not the same as cash as it is a digital currency that operates independently of traditional financial systems.
Are crypto assets safe?
The safety of crypto assets depends on a number of factors, including the security of the platform or exchange used to store them, user behavior, and market volatility. Crypto assets can be vulnerable to hacking, scams, and other risks, so it's important to exercise caution and use best practices for storage and security. You can trade cryptocurrencies on various platforms such as bitcoin exchanges, brokerage services, and peer-to-peer trading platforms. Crypto trading involves buying and selling cryptocurrencies with the aim of making a profit from price fluctuations. It's important to understand the risks and do your research before engaging in crypto trading.
What is a cryptocurrency exchange?
A crypto or bitcoin exchange is an online platform that allows consumers to buy, sell, and trade cryptocurrencies once they have an account page. These exchanges act as intermediaries between buyers and sellers, providing a platform for consumers to exchange cryptocurrencies for other cryptocurrencies or fiat currencies, such as US dollars or euros. They typically charge fees for transactions and may offer additional features such as margin trading, order book displays, and charting tools. Exchanges offer a variety of ways to pay including a traditional bank account or credit card and alternative methods such as using Paypal instantly to purchase crypto. It's important to choose a reputable crypto exchange with strong security measures and a good reputation, as the safety of your funds and personal information is crucial.
What is a hot wallet?
A hot wallet is a bitcoin wallet that is connected to the internet and accessible from a device such as a computer or a smartphone. These are used for convenient and frequent access to cryptocurrencies, but they may be more vulnerable to hacking and theft compared to cold wallets. Some cryptocurrency exchanges and platforms allow for a user to "instant buy" the cryptocurrency transaction using these, while others may require a separate deposit and withdrawal process. However, it's important to note that buying crypto with this type of wallet may come with higher fees and security risks compared to using a cold wallet or other secure storage methods. It's always recommended to research the platform and wallet used and to follow best practices for securing your cryptocurrency transaction.
How does Trade BTC work?
This is the process of buying and selling Bitcoin on a cryptocurrency transaction exchange or other trading platforms. Traders aim to profit when they buy BTC from price fluctuations. To succeed, when you select BTC, you'll buy BTC at a lower price and sell it at a higher price. How much BTC to buy or trade will depend on your available cash and your overall goals for the medium. A plan to buy BTC may involve different strategies such as day trading, swing trading, or long-term holding, depending on individual goals and risk tolerance. It's important to research and choose a reputable trading platform when you buy BTC, to have a clear trading plan and risk management strategy, and to stay up-to-date with market trends and news when engaging in this activity.
How do I buy Bitcoin with Paypal?
To use PayPal to buy Bitcoin, you need to first find a cryptocurrency exchange that accepts PayPal as a payment method. Once you have created an account page on the exchange, you can link your PayPal account to your exchange account. From there, you can fund your exchange account with PayPal and use the funds to buy Bitcoin or other cryptocurrencies offered by the exchange. It is important to note that fees associated with using PayPal as a payment method can vary depending on the exchange and the region you are in.
ABOUT THE AUTHOR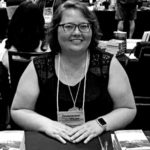 Kristina Knight is a freelance writer with more than 15 years of experience writing on varied topics. Kristina's focus for the past 10 years has been the small business, online marketing, and banking sectors, however, she keeps things interesting by writing about her experiences as an adoptive mom, parenting, and education issues. Kristina's work has appeared with BizReport.com, NBC News, Soaps.com, DisasterNewsNetwork, and many more publications.
ABOUT THE REVIEWER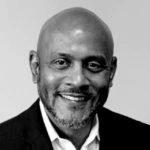 He is an organized and creative thinking sales management professional with experience in outside and inside sales in various markets. Working as freelancer in the Greater Boston Market, he moved to St. Louis and became an Account Executive, then a Sales Manager managing and coaching 12 sales reps covering a nationwide territory. He has developed his team with a combination of consultative selling and value before price coaching mindset which has won him a President's Cup and many other financially rewarding awards at RICOH. His most recent role as a Continuous Improvement Manager provided insight into the importance of delivering a quality product in alignment with the value and reputation of his organization. It further enhances the aspect of selling on value as opposed to price.
+ 5 sources
Bizreport Advisor adheres to strict editorial integrity standards avoids using tertiary references. We have strict sourcing guidelines and rely on peer-reviewed studies, academic research. To ensure the accuracy of articles in Bizreport, you can read more about the editorial process here.
PayPal UK: Pay, Send Money and Accept Online Payments. @paypal. Published 2019. Accessed March 15, 2023. https://www.paypal.com/

United States Government Accountability Office Report to Congressional Requesters Blockchain Emerging Technology Offers Benefits for Some Applications but Faces Challenges.; 2022. Accessed March 15, 2023. https://www.gao.gov/assets/gao-22-104625.pdf

An easy-to-use, multi-crypto, secure digital Wallet – eToro. etoro. Accessed March 15, 2023. https://www.etoro.com/crypto/wallet/

Digital Assets | Internal Revenue Service. www.irs.gov. Accessed March 15, 2023. https://www.irs.gov/businesses/small-businesses-self-employed/digital-assets#:~:text=A%20cryptocurrency%20is%20an%20example

A new way to buy crypto on Coinbase using PayPal – Blog. coinbase. Accessed March 15, 2023. https://www.coinbase.com/blog/a-new-way-to-buy-crypto-on-coinbase-using-paypal