Binary Options Trading 2023: Free Guides
Trading binary options is an investment strategy that is becoming increasingly popular with traders of all levels. No longer is binary options trading just for retail traders or a professional trader–now traders at all levels are implementing this into their portfolios.
Binary trading requires traders to take an 'all or nothing' approach to their trades, which comes with a lot of risks in some cases, and a lot of profit potential in others.
Continue reading through this guide as we cover what it means to trade binary options, how you can access the binary options market, and other helpful tips that can implement in your own strategy.
What is Binary Options Trading?
Let's first cover what it means to trade binary options. Binary options are a financial instrument where you bet on one of two different outcomes, and can easily be done today on many online trading platforms. In most cases, think of this as a 'yes' or 'no' choice on how the market will perform when you trade a binary option.
Essentially, you will have to decide whether the underlying market will be above or below a certain price at a certain time once the option expires. Upon the expiration date of the contract, you will either win the predetermined profit level or lose the initial investment you made.
Binary trades are always at a value between $0 and $100. It's important to note that trading a binary option contract is different from stock or forex trading. When you enter a binary option contract, you are speculating on the market, not actually purchasing a share of the underlying asset.
How Do Binary Options Work?
Let's take a look at an example to see what a binary options trade looks like. We'd like to point out that this type of trade makes it so there is a fixed profit and loss that you'll be aware of before you even make the trade.
So, investors will face a yes or no question related to the market's performance. This may be something like: will the price of wheat will rise above $790 by 2:00 pm tomorrow?
In this case, $790 is referred to as the strike price. So, if you think the price will be above this strike price, you will make a bid to purchase the contract. If you think the price will be at or below this value, then you will sell the option on a binary options trading platform.
After you make your selection, you will monitor the price of wheat until the option expires tomorrow so you can see how accurate your selection was before the binary option settles. You can enter a separate call option if you notice you're losing on the trade, and you don't want to lose money on the deal.
Types of Assets Can Be Traded as Binary Options
One interesting thing about binary options is that you can enter this strategy for a number of different asset classes.
This includes everything from commodities like crude oil or natural gas, to forex, stock indices, economic events, and more. Therefore, binary trades can be based on a number of different underlying asset classes. With this in mind, traders will likely choose which asset to trade binary options for based on their level of knowledge about the particular market, interest, and other factors.
So, there is no 'right' asset to trade binary options for–it's largely a personal choice that will vary from investor to investor.
Binary Options Trading: Pros & Cons
We can now go over some of the pros and cons of trading binary options so you can decide whether it's the right fit for you or not.
Pros
One of the pros of this strategy is that there is a fixed amount you can lose on the trade, as the contracts are only ever between $0 and $100. This payout structure is something you know beforehand from the binary options trading company, which can help you only enter trades that you're comfortable with losing at the fixed monetary amount provided. With this, you won't lose too much capital than you're comfortable with.
Additionally, you can cap your losses or protect your profits by entering another trade like a call option. Lastly, while the market can be a bit complex, there are only two options to choose from–yes or no. So, this is one of the financial products that beginners can play around with when they're just getting started.
Cons
On the other side, investors may not like that the gains are capped when investing in binary options compared to other financial instruments. Plus, the derivatives markets are known to be volatile and swing frequently during the trading week. So, even retail investors could be surprised by a sudden turn in the markets and caught off guard.
Plus, it's also important to note that there are only a few options for binary options available within the US that are regulated, which may be a challenge to investors who only want to use US-regulated options.
Create Your Own Binary Option Trading Strategy
Continue reading below as we go over some of the most helpful things you can implement to help build a winning binary options trading strategy.
Understanding the Market
The first step to a successful binary options strategy is to have a good understanding of the ins and outs of the underlying market.
In order to make good bets on where the underlying market is headed, you need to keep up to date with what's going on in the market, which signals to look out for, and other helpful tools to help you know whether you want to bet above or below the strike price.
Practice with a Demo Account
A very valuable tool that many binary options brokers offer is a demo account, just like a forex broker. This allows you to make a binary options trade with virtual money, not putting your actual money on the line while you're still learning.
View this as a practice trading account, which most platforms will offer.
Use Technical Analysis Tools
Something you'll want to utilize as a binary options trader is technical analysis tools to help you identify good entry and exit points to help maximize your potential profits. It's important to take a look at historical trends and data in order to craft a strategy that is based on data, like monitoring stock price or the performance of currency pairs, depending on what assets you're speculating on.
Keep Track of Your Trades
A great aspect of trading binary options is that you can close a contract early in order to protect your profits or cut your losses. However, this means you need to monitor your trades in order to know if this is needed or not for losing trades. So, even if you do generate losing trades, you can still find ways to minimize your losses.
The Role of CTFC for Binary Options in US
After you've read through the key elements that go into creating a good binary option strategy. Let's talk about how the different regulatory bodies impact the markets.
The Commodity Futures Trading Commission (CFTC) is the regulatory body that oversees the derivatives market in the United States, which was established in the 1970s. They aim to make the markets and binary options industry fair for traders, which is why it's recommended to only utilize a CFTC-regulated exchange or regulated provider.
This is similar to how the Securities and Exchange Commission (SEC) aims to maintain fair and efficient markets, protect investors, and facilitate capital formation.
The Top 2 Binary Options Trading Platforms
To finish off, let's take a look at the best binary option internet-based trading platforms that you can choose to use.
Pocket Option
Pocket Option is a segment of Gembell Limited, made up of trained and experienced investment professionals. They provide quality services to consumers and try to find the balance between making trading clear and simple, and beneficial to traders. All in all, Pocket Option is dedicated to having a unique trading experience that is stable for investors.
Pocket Option is known for its wide range of investment types available, though it is still better used by experienced investors.
Quotex
Quotex is one of the non-regulated brokers specializing in binary options trading, and is a newer platform, having only been in operation since 2019. Users of Quotex can trade oil, metal, crypto, stocks, and currencies, with the potential to earn up to 90% of the value of the option.
They have their own proprietary trading software, which can be customized by the user to best fit their needs. They have over 29 technical indicators available, and a low initial trade amount required to get you started.
Final Thoughts
Binary trading is a way to speculate on the movements in the underlying markets, and gives investors access to a unique financial instrument in the derivatives market. Many investors like how risks are capped when trading binary options, though some may not like that the gains are capped either.
When you do the proper research, and find the right broker to use, you can start to create a strategy that is right for you and your money management goals. Plus, many brokers even offer demo accounts to help you practic trading before doing the real thing.
While binary trading can be risky, you'll need to account for the maximum risk you'd prefer to take on and be aware of any binary options scams out there. Only work with reputable binary options brokers or online trading platform, as you can't trust your funds with just anyone.
Frequently Asked Questions (FAQs)
Are binary option scams common?
You need to be aware of binary options fraud, these types of scams are far too common. This is especially true given the number of non-regulated exchange options that are out there, which you should be wary to use. Thus, it's recommended to only trade on a regulated-exchange that you can trust. You may assume that most trading platforms are regulated, though this is not true.
What is the North American Derivatives Exchange?
On the North American Derivatives Exchange, or more commonly referred to as Nadex, binary options trading occurs for forex, commodities, and equity indices. North American Derivatives Exchange was created in 2004, and is based out of Chicago.
What are vanilla options?
A vanilla option is a simple call or put option. This doesn't include any special features or dates. Thus, holders are not obligated to buy or sell any instrument at a pre-determined price.
Will a broker have a minimum deposit required? How much?
Each broker will require their own minimum initial deposit to open up an account with them, though this will vary from broker to broker. In many cases, the minimum deposit can be anywhere around $100, though some brokers will have a higher minimum deposit.
Can I enter multiple contracts at once?
Yes, you can enter multiple binary contracts at once.
ABOUT THE AUTHOR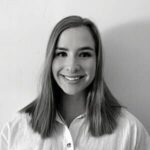 Bailey Schramm is a writer based out of Jackson Hole, WY, primarily covering topics and trends in financial services, business, and the blockchain. With a background covering stock market developments for a major FinTech company, she now provides SEO and content strategy services to financial service companies and tech startups.
ABOUT THE REVIEWER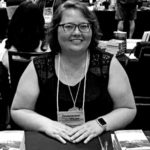 Kristina Knight is a freelance writer with more than 15 years of experience writing on varied topics. Kristina's focus for the past 10 years has been the small business, online marketing, and banking sectors, however, she keeps things interesting by writing about her experiences as an adoptive mom, parenting, and education issues. Kristina's work has appeared with BizReport.com, NBC News, Soaps.com, DisasterNewsNetwork, and many more publications.
+ 4 sources
Bizreport Advisor adheres to strict editorial integrity standards avoids using tertiary references. We have strict sourcing guidelines and rely on peer-reviewed studies, academic research. To ensure the accuracy of articles in Bizreport, you can read more about the editorial process here.
The Basics of Investing In Binary Options. Washington State Department of Financial Institutions. Accessed February 20, 2023. https://dfi.wa.gov/financial-education/information/basics-investing-binary-options
The Most Innovative Trading Platform. Pocketoption.com. Published 2018. Accessed February 20, 2023. https://pocketoption.com/en/
Quotex: An Innovative platform for smart investments. www.quotex.com. Accessed December 19, 2022. https://quotex.com/en

Binary options | Investor.gov. www.investor.gov. Accessed February 20, 2023. https://www.investor.gov/introduction-investing/investing-basics/glossary/binary-options