Best Stock Screener 2023: Top 8 Picks & Reviews
All products recommended by Bizreport are selected by our editorial team, independent of our parent company. Some of our stories include affiliate links. If you buy something through one of these links, we may earn an affiliate commission.
Trade Ideas
Best Overall
Seeking Alpha
Best Pre-Made Screeners
TradingView
Super Charts Award
Everyone from long term investors to experienced day traders, to new investors are looking for an edge in finding undervalued stock. That is where stock screening apps and stock scanners platforms come in. These services provide information, research, and financial information that can help traders make decisions. Since these tools are valued by investors, we analyzed the array of choices on the market. Our team considered the ease of use of the platform, fundamental and technical analysis capabilities, access to information, charting features, and return on investment for all competitors. Experienced investors and newbies alike can use this information to select a good stock screener platform. We also want to remind all readers that stock and security trading always involves risk. Make sure to invest as part of a well thought out savings and investment plan which mitigates risk to a level acceptable for your life situation
8 Best Stock Screener Companies 2023
What is a Stock Screener?
With the use of the best stock screeners, investors may sort equities based on a variety of parameters, including price, market capitalization, dividend yield, P/E ratio, and other fundamental or technical indicators. A list of stocks that fulfill the specified criteria is produced by the screener. This list may then be further examined to reveal prospective investment possibilities. Stock screeners can be used to uncover fresh investment ideas or to find stocks that fit an investor's investing strategy. They may be utilized by both rookie and expert investors and are frequently offered by financial websites or brokerage businesses. Investors can find free stock screeners and upgraded features with a paid stock screener. Many sites also include educational resources, charts, and other features.
Top 8 Best Stock Screener December 2023
Trade Ideas
Read Trade Ideas Reviews
Complete with valuable information, an easy to use interface, and superb secreeners, Trade Ideas is our choice as Best Overall stock screener.
Wide range of AI tools
Extremely customizable
Strong community to share idea
Best features a bit pricey
Pre market data isn't updated
Trade Ideas employs a computer aide named Holly. Using Artificial Intelligence (AI) you're able to search for stock options as real-time trade recommendations in real time. The company has over 70 proprietary algorithms that find you most likely to get high returns on investments. For example – pre-market mover, gaps, low float stock with high relative volume and more. But if the AI based measures are not to your taste, you will also find prebuilt screens and customizable features that will allow you to make Trade Ideas work for you. This service is easy to use and provides comprehensive screening services – thus it's hard to find complaints from users about anything.
Seeking Alpha
Read Northwest Reviews
Seeking Alpha is an excellent overall platform. We find that their hundreds of pre-made available screeners are the class of the field. Thus, they are awarded the Best Pre-Made Screeners award.
Outstanding screener selections
Excellent analyses
Access to expert analysis
Limited technical analysis
Seeking Alpha website i simpressive with a wide variety of tools for screening stock prices. Seeking Alpha is an independent screening tool for users with a Premium or Pro subscription which blends traditional, fundamental-based screenings with the Seeking Alpha extra-features. Seeking Alpha screeners, for instance, can filter for information like dividend yields and forecasts of earnings and revenues. Alternatively, you can filter by searching Alpha-specific metrics such as Quant Grades or Dividend Grading, measuring dividend growth consistency, and safety. You can also browse through the ratings of Wall Street analysts. You won't find the most detailed technical analysis here though.
TradingView
Read TradingView Reviews
If you like detailed charts, you will love this competitor. TradingView wins our prize for Super Charts.
Wide range of charts
Integrates with brokerage platforms
Perfect for pattern day traders
Can be too technical for beginners
Not focused on fundamental analysis
TradingView's monitoring checklist includes fundamental data separated by performance, value, dividends, margin, profits, financial statements and balance sheets. Users find various charts to perform complex technical analysis, with up to 50 pre-built drawing tools. Additionally, you will find 100,000+ community-built indicators, volume profile indicators, candlestick patterns recognition and multi-timeframe analysis. Among the most popular economic indicators in TradingView you have the option to map or compare civilian unemployment rates to the growth in corporate profits. Tradingview offers huge trading opportunities for international traders and if you need an active trading community then this is the place.
Stock Rover
Read Stock Rover Review
This competitor provides a platform that begins with comprehensive research and information for traders. They target their service to responsible, informed investors and win our award as Research Hero.
Strong fundamental analysis
Detailed research reports
Good screening tools
Limited technical analysis
Best plans are more expensive subscriptions
Stock Rover integrates with every major brokerage and enables management of profitability reporting, portfolio correlation, and adjusting balances. The report includes a separate Income Dividends Report & Ratings. It's a uniquely tailored package. StockRover is not just an investment platform for day traders but also for the long-term investor that wants to maximize portfolio profits by using compounding and margins in safe management. The detailed reports and analyses available are impressive. It is perhaps the best site to thoroughly research stocks for long term investment.
TC2000
Read TC2000 Reviews
If you want research in the area of options, TC2000 has numerous helpful features. So as expected, they win our award for the Best for Options
Comprehensive analysis tools
Options charting
Customizable alerts
Limited on fundamental analysis
TC2000 offers simple stock scanning tools for the building of watch lists, observing stock market information, stock information alert notifications, executing stock scans, and sorting personal stock information. A key feature of TC2000 is a Condition Wizard. It lets you build for every condition imaginable at the point in the indicator in a step-by-step format. The software includes 70 technical indicators. However there is no writing of formulas, but you can build one and observe flex conditions emerge with time. Included among features are options charting and built in options strategy.
FINVIZ
Read FINVIZ Reviews
With powerful data on technical analysis, we award Finwiz our Top Technical award
Wide variety of screening options
Good free version
Customizable
Sometimes cause information overload for beginners
Not focused on fundamental analysis
FINVIZ is an analytical stock screening software that offers both a free as well as a paid version. The free version of FINVIZ, which is supported by frequent pop-up ads, is a great free stock screener. Investors may look at metrics that are broad and narrow, from country stock market capitalizations to quick ratios, sales growth and insider transactions. You can check various technical indicators like simple moving averages or charts of varying shapes or patterns. Between fundamental and technical criteria, FINVIZ is clearly a technical tool and does not focus as much on the fundamentals.
TradeZero
Read TradeZero Reviews
Perhaps the name of the platform succinctly shows the value proposition – free trades are the value here. Trade Zero is our choice as Best Commission Free Trading.
Commission free trading
Provides various screening tools
Customizable
Short on technical analysis
Seems to focus on the trading aspect
Platform fee for low balance investors
Users find Trade Zero to be a strong commission-free trading environment provided for stocks and options. The website also offers cutting-edge trading capabilities, such as Level 2 quotations, customisable charts, and real-time market data. TradeZero offers direct market access for quick execution on most North American exchanges. In general, TradeZero is a well-liked option for busy traders looking for a cheap and adaptable trading platform. The platform does offer various screening tools, but they seem somewhat a secondary concern as the trading is the key value proposition.
Zacks
Read Zacks Reviews
You can find the most fundamental research features and excellent screening tools with Zacks. This strong overall platform is our choice for the Comprehensive Features award.
Comprehensive research
Good free version
Customizable
Limited technical analysis
Inconsistent research quality
Zacks Investment Research is renowned for its stock picks and its abundance of free resources. In addition to stock information, users find educational tools, videos, informational articles, and more. The software is incredibly effective and lets you leverage Zacks proprietary stock rankings and scores. This free Zacks stock screening tool allows shoppers to filter stocks using multiple data points including dividend rates, valuations and earnings estimates. However, some of its popular criteria include many proprietary Zack's measures, including Zacks Rank Value/Growth Score and Earning Expectations Surprise Predictors.
Types of Stock Screens
Preset Screens
With the help of these pre-existing screens, customers may select stocks based on frequently used criteria without having to manually enter any data. Investing styles, such as value investing, growth investing, or income investing, are frequently used to group these screens. Also, certain preconfigured screens may concentrate on certain industries.
Expert Strategies
These strategies are pre-configured screens made by experienced analysts and stock exchanges experts. These screens, which are intended to spot prospective trading opportunities, are frequently based on an application of technical or fundamental analysis.
Community Screens
Community screens are those that other stock screener users have made and shared. These filters, which are frequently based on particular investing techniques or criteria, might be helpful for discovering new investment ideas or spotting market patterns. But this really comes down to how much you trust the wisdom of the crowd to help you make decisions.
Custom Screens
You can also set your own custom screens. These are most helpful to inspect and monitor specific trading ideas you have for your own investing goals.
Why Should You Use a Stock Screener?
A stock screener app can assist traders by constantly producing analysis and charts that no person could complete on their own in a timely manner. These screeners will help with fundamental and technical analysis of most major stocks and option plays. By finding undervalued stocks, the screeners can help users invest in pattern day trades, short term plays, and long term investing.
Is There Any Free Stock Screener?
Perhaps you are looking for the best stock screener for no fee. A paid membership is necessary to access certain stock screeners' more extensive features and data, while others just provide a basic free version with few capabilities. The best basic stock screener is still helpful for new investors. Basic screening capabilities, such as screening by market capitalization, price, dividend yield, or sector, are frequently included in the free versions of stock screeners. They include limited charting and analytical tools. On the other side, professional stock screeners frequently offer more sophisticated capabilities, such as real-time data, sophisticated charting tools.
How to Choose The Best Stock Screener?
When looking for the best free stock scanners and high value paid services, it's good to learn how screeners can help boost your investment potential. To create a Value Investment plan, an analyst needs to have criteria including risk tolerance, forward cash flow, and fair value. Investing in dividend yields, growth and protection criteria are required. For growth strategies, the screening firm should be able to provide historical financial results on sales, revenue and earnings. Suppose we trade day-trade. If you want to compare stocks against indicators like the Moving Average, MACD, or RS, the scanner should detect technical criteria.
Wrapping Up
The market has expanded for stock screener apps. This is no surprise, as more and more people have taken to the market due to trends of democratization of the stock trading experience. Zero and low commission trading and easy to use apps make the market much more accessible than the past. Many would-be investors look for the best free stock screeners or high value paid services. We have presented various options that all can assist with your investment goals. For today, we see that Trade Ideas, Seeking Alpha, and TradingView come in with just slightly higher overall ratings than the rest of the field. However, each competitor presented brings a wealth of information and is worthy of consideration. Regardless of the platform, make sure to invest deliberately and wisely in order to achieve realistic goals.
Frequently Asked Questions (FAQs)
Are stock screeners worth it?
Stock screening platforms provide a wide range of research, screening tools,a dn charting which can all bring value to your stock trading.  Many platforms provide free or low cost options. If you wish to test the value of a screener, use the best free stock screener or a free trial to better judge value.
What is a good free stock screener?
Some of the most reputable free stock screeners include Trade Ideas, Seeking Alpha, Stock Rover, FINVIZ, Zack's, and Trade Zero. Keep in mind that most platforms offer limited free services with upsells to more advanced features.
How Do You Use a Stock Screener?
The process of stock screening entails looking for businesses that satisfy certain financial requirements. Screeners provide you with a list of stocks that fit your criteria after you respond to a series of questions and enter your search criteria. 
What is the most basic stock screener?
Many users consider Yahoo finance stock screener as the most basic tool in the field.
Do stock screeners work on international stocks?
Many stock screeners concentrate on the New York Stock Exchange or generally North American markets. More comprehensive platforms such as Tradingview carry dozens of international exchanges.
ABOUT THE AUTHOR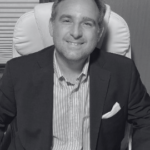 Dr. Jeffrey Christo is an educator, academic researcher, writer, and business analyst from the United States. His educational background includes a BA degree in History, Master of Science in Teaching, and Doctorate in Educational Leadership. Dr. Christo specializes in leadership, staff development, building organizational capacity, and systems. A lifelong learner, Dr. Christo is also currently a student pursuing an additional doctoral study in Business Administration. In the business world, Dr. Christo's areas of interest include organizational improvement, organizational analysis, organizational climate and culture, competitive advantage, real estate, and niche branding.
ABOUT THE REVIEWER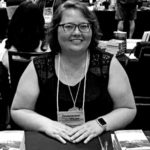 Kristina Knight is a freelance writer with more than 15 years of experience writing on varied topics. Kristina's focus for the past 10 years has been the small business, online marketing, and banking sectors, however, she keeps things interesting by writing about her experiences as an adoptive mom, parenting, and education issues. Kristina's work has appeared with BizReport.com, NBC News, Soaps.com, DisasterNewsNetwork, and many more publications.
+ 4 sources
Bizreport Advisor adheres to strict editorial integrity standards avoids using tertiary references. We have strict sourcing guidelines and rely on peer-reviewed studies, academic research. To ensure the accuracy of articles in Bizreport, you can read more about the editorial process here.
Investor.gov. (2023). Stocks | Investor.gov. [online] Available at: https://www.investor.gov/introduction-investing/investing-basics/investment-products/stocks.
SEC and UNITED STATES – SECURITIES AND EXCHANGE COMMISSION (2010). Saving and Investing: A Roadmap To Your Financial Security Through Saving and Investing. [online] Available at: https://www.sec.gov/investor/pubs/sec-guide-to-savings-and-investing.pdf.
Federal Register. (2023). Suggested Search – Stock & Commodities Trading. [online] Available at: https://www.federalregister.gov/stock-commodities-trading.
Sec.gov. (2023). SEC.gov | SEC Proposals: Market Structure. [online] Available at: https://www.sec.gov/newsroom/market-structure-proposals-december-2022.