Top 7 Best Investment Apps For Beginners 2023
All products recommended by Bizreport are selected by our editorial team, independent of our parent company. Some of our stories include affiliate links. If you buy something through one of these links, we may earn an affiliate commission.
Robinhood
Best Overall
Sofi
Best Educational Resources
Ally Invest
Invest Plus Banking Solution
It's a new era of investing – with easy-to-use software applications allowing beginners to complete stock, ETF, crypto, and options trades that would have required an experienced stock broker in the past. We analyzed numerous competitors in the field to see which is the best investment application for beginners. Beginners, families, and experienced traders alike will all find a number of excellent options that provide a user-friendly experience with a range of investment opportunities. Here we present our analysis. With this new opportunity, investors should always exercise trading responsibly. However, always exercise caution and manage risk as appropriate to your own financial situation.
What is an Investment App?
As its name indicates, investment apps are essentially a platform driven by a software application that allows users to acquire and sell individual stock or ETFs and perhaps other investments, such as options. If you wish to purchase stocks, you will require a platform where you can place your funds into individual investment vehicles.
How Does an Investment App Work?
Users of an investing app may use their cell phones to invest in a variety of financial products, including stocks, bonds, and mutual funds. Via the app's UI, users may keep an eye on their portfolios, execute transactions, and access investing tools.
7 Best Investment Apps For Beginners 2023
Top 7 Best Investing Apps For Beginners June 2023
Robinhood
Read Robinhood Reviews
As a modern icon for active traders, Robinhood is the face of the democratized investing process that took the stock market world by storm around 2020. We feel it is worthy of its status, and is the Best Overall.
No commission
Intuitive user interface
Can trade most major cryptos
No minimum balance
Popular with younger investors, Robinhood has been the face of commission-free trading over the last few years. The app's intuitive layout makes it simple to explore and conduct transactions. Investors may save a lot of money by using Robinhood to trade stocks, ETFs, and major cryptocurrencies without paying any commission costs. The software makes stock investing more convenient for investors with smaller portfolios and investment accounts by allowing users to buy fractional shares. Users may trade a number of well-known cryptocurrencies on Robinhood, including Bitcoin, Ethereum, and especially those associated with Dogecoin. Users may make their own watchlists of stocks, and they can choose to get notifications when there are substantial price movements or breaking news. Users of the app get access to news and commentary from a number of reliable sources as well as fundamental financial information like earnings and dividend history.
Sofi
Read Sofi Reviews
With many options for active investing, Sofi is a solid overall competitor in this market. We are especially impressed with their informational tools, and thus we award them Best Educational Resources.
Low fees
Educational resources
Comprehensive options
Limited investments compared to brokerages (no mutual funds)
No tax loss harvesting
Unlike other brokerages, Sofi doesn't impose transaction fees or account management fees for stocks and ETFs, which may result in considerable financial savings for clients. SoFi, like Robinhood, enables customers to buy fractional shares of stocks and ETFs, making it simpler for investors with smaller portfolios to buy anything they want to add to the investment account. To assist users in learning more about investing, SoFi provides a variety of educational tools, including articles, webinars, and live events. For investors who prefer a hands-off approach, SoFi provides automated investing portfolios that are customized to individuals' risk tolerance and financial goals.
Ally Invest
Read Ally Invest Reviews
There is a lot to like about Ally. The platform is easy to use and offers a wide range of investment opportunities. The investment app connects with the larger Ally banking ecosystem, so we deemed them the Invest Plus Banking Solution.
Low fees
Easy to use
A wide array of features
Access to mutual fund investment
No fractional shares
Unsure of what niche it fits
It is easy to get started with Ally Invest – there are no account minimums to open an account, and no commission costs on stocks, ETFs, or options that are listed on U.S. exchanges. Choose from the vast range of investment options created with DIY investors in mind. The platform provides many tools for thorough market research and analysis to support all kinds of investment strategies. Ally has some of the features of user-friendly platforms like Robinhood and other features more like a brokerage – and thus can be seen as a strength or a bit of an uncertain identity depending on your needs.
Acorns
Read Acorns Reviews
Acorns branding is so strong, their name conjures their value proposition – with small seeds of cash eventually building up into a strong oak tree of a portfolio. This app is designed to use spare change and small investments – we call it the Best for Micro Investment.
Great for micro-investments
Intuitive UI
Round-ups
The somewhat narrow market for small hands-off investing
Users build an investment fund through various micro-transactions. For example, users' transactions on a debit card, or credit card round to the closest dollar, and then invest the difference in a variety of ETFs. Customers have the option of setting up recurring investments on a daily, weekly, or monthly basis, enabling them to gradually expand their investment portfolio. When customers buy these products, Acorns collaborates with over 350 well-known companies to give cashback benefits, which are then put straight into the customer's Acorns account. The user's portfolio is managed by Acorns, which automatically rebalances it to keep the specified asset allocation. Acorns is not limited to these small transactions, there are also offers for individual taxable accounts, Traditional and Roth IRAs, and custodial accounts for minors.
Public.com
Read Public.com Review
Beginners who want an easy platform, but also want something interesting and different will be intrigued by Public. The platform allows trades of the standard fare but also offers fractional pieces of art and even royalties on intellectual property. We declare Public as the winner of Interesting Offerings.
Invest in stocks, cryptos, luxury goods, art, and royalties
Fractional shares
Regulated and insured
Minimal analytics or advanced features
Investors can purchase fractional shares on Public.com, which allows them to purchase a portion of a share if they are unable to purchase the entire share. This comes in handy with the plethora of outside-the-norm investment options like pieces of art and royalties on intellectual property. Users may engage with one another, discuss investment ideas, and gain knowledge from others through the social investing experience offered by Public.com. As Public.com does not impose trading commissions, investors may afford to use it. In order to assist customers in making educated financial decisions, Public.com offers users educational tools including investing guides and market news.
TD Ameritrade
TD Ameritrade was one of the pioneers of the low-fee market in stock trades and still provides a blend of current technology-based trading with some feel of a brokerage. Their customer service is among the best in the field and they offer advanced analytics and insights compared to others. We award them Best Analytics.
Variety of investment options
Great information and analytics
No minimum
TD Ameritrade provides a variety of trading platforms, including thinkorswim, its flagship platform that includes sophisticated trading tools and features. Stocks, ETFs, options, futures, mutual funds, and fixed-income instruments are just a few of the many investing possibilities available with TD Ameritrade. As there is no minimum deposit needed to start an account with TD Ameritrade, it is open to investors of all experience levels. To assist investors in learning about investing and making wise decisions, TD Ameritrade offers educational materials and tools, including webinars, articles, and videos. Many analytical tools and third-party data from CFRA, Morning Star, and TheStreet are available. TD Ameritrade makes it simple for investors to seek assistance when required by offering 24/7 customer service through phone, email, and live chat.
Stockpile
Read Stockpile Reviews
We value Stockpile's unique niche, which centers on teaching and growing the next generation of investors. It's the most Family Friendly tool.
Easy to use
Helps kids learn to invest
Highly acclaimed
Lack of sophisticated features
In particular, for people who are new to investing, Stockpile wants to make investing accessible and inexpensive for everyone. Its features, like gift cards and fractional shares, as well as its minimal costs, make it a desirable choice for novice investors wishing to begin stock market trading. The platform includes a plethora of user-friendly features and learning resources. This option is designed to help families learn and build investment habits. More sophisticated investors looking for complex analytics won't love it, but that's simply not the market for this platform.
What Kind of Fees Could an Investing App Charge Beginners?
Options Trading Fees
The expenses related to purchasing and selling options contracts are known as options trading fees. In addition to commissions, which are paid for each trade, these fees may also include regulatory and exchange fees. Depending on the broker and the particular options contract being traded, options trading costs can vary. It's critical for traders to investigate and contrast several brokers to identify the one with the most affordable fees.
Cryptocurrencies Trading Fees
Cryptocurrency trading fees are the charges incurred when buying, selling, or exchanging digital currencies. These fees can include transaction fees, withdrawal fees, deposit fees, and trading fees. The fees can vary depending on the cryptocurrency exchange or broker, as well as the amount and type of transaction.
ETF Trading Fees
Costs related to purchasing and selling options contracts are known as options trading fees. In addition to commissions, which are paid for each trade, these fees may also include regulatory and exchange fees. Depending on the broker and the particular options contract being traded, options trading costs can vary. It's critical for traders to investigate and contrast several brokers to identify the one with the most affordable fees.
Robo-Advisor Fees
Robo-advisor fees are the charges for using an automated investment management service. These costs may include account fees, trading fees, and management fees, which are assessed as a proportion of the assets under management. Robo-advisor fees can vary depending on the platform and the level of service provided. It's important to consider the fees when choosing a robo-advisor and to compare the fees across different platforms.
Can Newbies Trade for Free?
Though it was impossible for most of the stock market's history, free trading has become the norm today. This has greatly democratized investing and opened a whole new era of trading. These apps instead make money through various means such as interest, margin lending, upsells, arbitrage, and pay-for-order flow. Today, many apps have no minimum and no fee.
How to Choose The Best Investment App for Beginners?
Costs & Fees
Fees can add up if you make frequent trades, and can really take a bite out of profits for any investor who acquires many smaller transactions. Many platforms offer zero-to-no-fee options. Though a small fee that comes with support and analytics tools can suit some investors.
Stocks Available
The range of stocks that may be traded on an online brokerage platform can influence an investor's ability to diversify and provide additional trading possibilities.
Technical Tools
Having access to these tools can help traders make well-informed decisions and spot prospective investment opportunities. This is a key feature to help active short-term traders.
Customer Support
Helpful and available customer support can help traders who need assistance. Since many of these platforms are built to scale based on technology – many often have limited customer support. Traditional brokerages compete on that front.
Customer Reviews
Our research includes an analysis of customer reviews, and we strongly recommend that any consumer use this as a source of information. Customer reviews are a great way to tell how users actually experience the features.
Final Thoughts
It seems like it was not that long ago that one needed a sizable amount of cash and a stock broker in order to get into the market. That paradigm has changed, and now a wave of low-fee, no minimum, and easy-to-use applications is democratizing
Frequently Asked Questions (FAQs)
How should a beginner start investing?
Beginners can now use intuitive online applications to invest small sums in stocks and securities. Most investors benefit from starting small and diversifying investments in various stocks, sectors, and funds to hedge against risk. Beginners should develop a long-term reliable plan to invest, and be wary of speculation which carries a high risk.
How much do you need to start investing as a beginner?
Many investment apps and brokerage accounts now have no minimum. In fact, some even encourage users to start by saving spare change on a purchase.
What are brokerage accounts?
A brokerage account is a kind of bank account where a user can deposit money or invest in an investment app You can use a brokerage account, and use that account for purchasing and selling stock and other investments supported by your brokerage.
What does Robinhood do?
Robinhood is the name of a stock investing application. Users deposit money and then can use the simple app to invest in stocks, ETFs, and cryptos.
Do I need a stockbroker?
Stock brokers are licensed to buy and sell stocks and other similar securities. Many investors find them to be helpful. But you definitely do not need a broker. Many investment apps allow you to use a brokerage account to buy securities with no broker, no fees, and no minimums.
ABOUT THE AUTHOR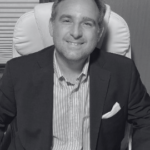 Dr. Jeffrey Christo is an educator, academic researcher, writer, and business analyst from the United States. His educational background includes a BA degree in History, Master of Science in Teaching, and Doctorate in Educational Leadership. Dr. Christo specializes in leadership, staff development, building organizational capacity, and systems. A lifelong learner, Dr. Christo is also currently a student pursuing an additional doctoral study in Business Administration. In the business world, Dr. Christo's areas of interest include organizational improvement, organizational analysis, organizational climate and culture, competitive advantage, real estate, and niche branding.
ABOUT THE REVIEWER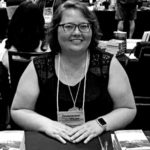 Kristina Knight is a freelance writer with more than 15 years of experience writing on varied topics. Kristina's focus for the past 10 years has been the small business, online marketing, and banking sectors, however, she keeps things interesting by writing about her experiences as an adoptive mom, parenting, and education issues. Kristina's work has appeared with BizReport.com, NBC News, Soaps.com, DisasterNewsNetwork, and many more publications.
+ 6 sources
Bizreport Advisor adheres to strict editorial integrity standards avoids using tertiary references. We have strict sourcing guidelines and rely on peer-reviewed studies, academic research. To ensure the accuracy of articles in Bizreport, you can read more about the editorial process here.
Investor.gov. Stocks | Investor.gov. www.investor.gov. Published 2022. Accessed March 23, 2023. https://www.investor.gov/introduction-investing/investing-basics/investment-products/stocks

Exchange-Traded Funds (ETFs) | Investor.gov. www.investor.gov. Accessed March 23, 2023. https://www.investor.gov/introduction-investing/investing-basics/investment-products/mutual-funds-and-exchange-traded-2

Investor.Gov. Bonds | Investor.gov. Investor.gov. Accessed March 23, 2023. https://www.investor.gov/introduction-investing/investing-basics/investment-products/bonds-or-fixed-income-products/bonds

U.S. Securities and Exchange Commission. Mutual Funds | Investor.gov. www.investor.gov. Published 2022. Accessed March 23, 2023. https://www.investor.gov/introduction-investing/investing-basics/investment-products/mutual-funds-and-exchange-traded-1

Stock Market | Investor.gov. www.investor.gov. Accessed March 23, 2023. https://www.investor.gov/introduction-investing/investing-basics/glossary/stock-market

Risk and return | Investor.gov. www.investor.gov. Accessed March 23, 2023. https://www.investor.gov/additional-resources/information/youth/teachers-classroom-resources/risk-and-return