Best Automated Trading Softwares 2023: Top 10 Picks & Reviews
All products recommended by Bizreport are selected by our editorial team, independent of our parent company. Some of our stories include affiliate links. If you buy something through one of these links, we may earn an affiliate commission.
eToro
Best Overall
Pionex
Best for Bot Trading Strategies
TradersPost
Best Array of Features
Automated trading is a popular new way to make the stock market work for you. Investors used to scour the market all day and watch their short-term investments like a hawk as they noticed which of their holdings were falling and which were rising. Now, automated trading allows traders to sit back, relax, and let an automated system do the work as they watch their investments grow.
What is an Automated Trading System?
Think of automated trading as computer programming for the stock market. Traders can set up an automated trading system with their own rules to keep their trading strategy on track. Auto traders can utilize strategy automation by setting parameters for their trades (like selling certain assets automatically when they reach a certain stock price).
What Do Automated Trading Systems Do?
Automated trading systems execute trades automatically, within the investor's desired parameters. Traders can set these parameters and watch the automated system enact trades on their behalf when certain requirements are met (like buying certain stock if it drops to a certain price).
10 Automated Trading Softwares 2023
Top 10 Best Automated Trading Softwares October 2023
eToro
eToro is the best-automated trading software for social trading. They have a feature that allows investors to copy the trades of popular and successful investors as they make new trades.
CopyTrader software allows investors to replicate popular trades automatically
Only use allotted funds to make auto trades
Free automated trading
Popular traders get paid to be copied
$100,000 in practice funds to simulate copy trades
Only $200 minimum to copy a Pro
US Clients can only copy other US clients
On top of their CopyTrader software, eToro provides this service for free, they pay the Pro traders, and you can practice your trades with a simulator. You only need $200 in your account to copy a pro, but there is a catch: US traders can only copy US investors. We will point out that you can't customize your trading strategy and automate it; you can only copy professional traders.
Pionex
Read Pionex Reviews
Pionex currently has 16 bot trading strategies that will help you choose the strategy that's right for you and have a bot enact every trade you need. This is huge in the world of automated trading!
Trading bots are free
Only .05% trading fees
99.99% uptime
16 bots available with different trading strategies
Crypto trading bot only works for crypto
With an easy to navigate site, low trading fees and free automated trading software through their bots, what's not to love about Pionex? This is a great crypto exchange to start with if you're a beginner and want more automated crypto trading. However, we will point out that these bots only strategize for the crypto market.
TradersPost
Read TradersPost Reviews
TradersPost is a one-stop shop for many investors. They offer automated trading for stocks, options, and futures. When many automated trading systems are just offering crypto trading, this makes TradersPost stand out from the rest.
Automate stock trades, options, and futures trading
Integrated technology partners with major brokers and plugs into your current accounts
Free account available
No coding knowledge required
No crypto or forex trading is currently offered
In addition to their large reach in the world of investment markets, TradersPost also integrates their plugin with so many well-known brokers so you can use their system along with your current exchange easily. They offer an easy-to-use system and free trading, but they don't currently offer crypto or forex trading.
Coinrule
Coinrule offers over 250 rules or "parameters" to start out your automated trading software journey. This is a great place to start if you don't know where to begin with coming up with automated strategies.
No coding education required
Test your automated strategy and timeline with their system
250+ rules to get you started, or create your own
5 plans including a free plan to fit your budget
Plug into the most popular exchanges
Automated trading only available within the crypto market
No mobile app is currently available
With 5 tiers of plans to get you rolling with their trading software, Coinrule has something for everyone. They allow users to test their new trading style and use historical data to come up with their 250+ trading rules to start from. As an add-on, they do plug into most well-known exchanges, but as identified by their name, they only function within the crypto market.
TradeZero
Read TradeZero Reviews
With extended trade hours and tools to help active retail traders, TradeZero might be the perfect trading system for more hands-on traders who also want to set up their own automated systems.
Set up parameters to hone in on your automated trading strategy
No commissions on trades
Designed for active traders
Web and mobile apps available
Extended trading hours
Chat and phone support are available
Automated trading isn't their main offering
TradeZero doesn't charge commission or fees, and they also offer web and mobile access to their users. Their user-friendly system will help you design and enact your algorithmic trading strategy. Although they do offer a robust system for algorithmic trading, manual trading is one of their strengths as well.
Bitcoin Loophole
Read Bitcoin Loophole Reviews
Bitcoin Loophole will walk new traders through the entire process of getting into algorithmic trading. We love that each new customer gets an hour-long coaching call to learn about their system and get started off on the right foot.
AI programming helps you trade crypto
Manual and automatic trading modes
Free account available
Web and mobile views available
Only $250 for the initial deposit
1-hour initial coaching call
Test out automated strategies
Users can only auto-trade in the crypto market
With an account minimum of just $250 and free strategy testing, investors can make a low-risk entrance to the algorithmic trading world. AI programming helps traders make the best crypto buys and sells, and Bitcoin Loophole is available with web and mobile views. We will point out that their reach isn't vast, since they only work with the crypto market.
Trade Ideas
Read Trade Ideas Reviews
One crucial part of trading opportunities include staying on top of current market news. It's incredible when your trading platform includes this market data on their dashboard. We love that Trade Ideas includes this feature.
No commission fees
Integrates with ETRADE
AI trading software
Simulated trading available
News updates available
Starts at $27 per month
Currently not trading in the crypto market
More manual entries are required than most automated trading systems
Trade Ideas also uses AI to fuel their algorithmic traders, and they start at just $27 per month. They also prov, they allow simulated trades, and they seamlessly integrate with ETRADE. They also don't charge any commission fees, and their services start at just $27 per month. However, they don't currently offer crypto trading through their automated trading platform. We'd recommend this automated trading software for more experienced algorithmic traders since it requires more manual entries than some.
TrendSpider
Read TrendSpider Reviews
TrendSpider allows traders to turn any strategy into a smart trade bot. We love that their services are fully customizable in this way, and you can make your strategy into an automated software at the click of a button.
Turn your customized strategies into an automated trading bot
Create and enact trading strategies
Stock exchanges and crypto exchanges are supported
No coding experience required
7-day free trial
TrendSpider's interface is fairly easy to use, and they support stock and crypto trading. They also offer a free trial, but their services are a bit more expensive at $44 per month. No coding experience is required for this beginner-friendly plugin.
Zen Trading Strategies
Read Zen Trading Strategies Reviews
Zen Trading offers an extensive crypto trading course that equips traders with everything they need to trade like a pro. Experienced traders and newbies alike can learn from the "traders university" education provided (for $597).
Test your automated trading strategies
Create your own algorithmic trading systems
Free trials available
Course offered (for a price) to learn algorithmic trading
Can only be used with TradingView
Not as beginner friendly as some algorithmic trading software
More expensive services at around $500 per year
In addition to this course, there is a free trial available with Zen Trading, and traders can create, test and enact their strategies easily. This automated trading software is also a bit more expensive, at around $500 per year.
Botsfolio
Read Botsfolio Reviews
Botsfolio is a great automated trading software that allows users to make "buckets" of crypto they'd like to invest in, and watch a trading robot make purchases and sells on their behalf, and the most desirable prices.
Free trial
Make "buckets" of crypto and bots will buy and sell for you
Clear interface
Compatible with 3 major crypto exchanges
Asset protection available
Very beginner-friendly process
The only payment accepted is crypto, and fees are a bit confusing
Compatible with several well-known crypto exchanges, Botsfolio is a top-notch automated trading platform that can protect your assets, buy and sell crypto for you automatically, and support your trading activities. Users love the beginner-friendly process and the free trial. If you want to pay for the service though, they only accept payment in crypto.
How Do Automated Trading Softwares Work?
Automated trading softwares turn trading strategies into computer, AI, or bot-programmed parameters to automatically trigger buys and sells for your investments. It requires coding, but most providers won't require their users to code, only to set the parameters and watch the software work.
Pros & Cons of Using an Automated Trading Software
Automated trading softwares are similar to hedge funds. They allow investors to sit back and watch their investments grow (hopefully). Instead of active trading, this type of software lets you trust that the parameters you've set for your money will do the job, and it takes the guesswork and panics out of investing. This is a huge benefit! On the other hand, automated trading software might have glitches or require maintenance. They do require checking up on, and this might defeat the purpose of the "hands off" benefit of automated trading.
Different Types of Automated Trading Systems
There are several different categories of automated trading systems, and we've outlined a few of them below.
Copy trading
Copy trading is pretty self-explanatory. It involved choosing a trader to copy and copying their trades automatically. eToro offers the most popular copy trading, and they highlight professionals you can copy on their interface.
Signals
Some automated trading softwares utilize trading signals, or triggers, to identify when to buy and sell assets automatically. Trading signals allow investors to set up parameters (like the price change of a stock or the movement of a certain market) that will signal an automated trade. Trade signals are a popular way to create automated systems.
Trading Bots
Trading bots are essentially computer programs that buy and sell investments automatically on behalf of the investor, based on the specified parameters they've been given. Trading bots can be pre-programmed and available for use, or you can come up with your own systems to program a new trading bot with customized parameters.
How to Choose The Best Automated Trading Software?
There are so many features available to be considered in each trading platform, and we've outlined a few key considerations below.
Wide Range of Markets
Some automated trading systems include the ability to trade stocks, currencies, futures, and crypto. Others focus on just one market. Consider the range of markets your desired trading software includes.
Latency Reduced
Latency is basically the time it takes for a trade to be executed. When automated trading platforms put in a trade, the time it takes to go through can be reduced for the investor.
Detailed Backtesting
Before you try out a new strategy, it's important to know that it works. That's where backtesting comes in. With some of the best-automated trading platforms, you can backtest your strategies before they go live.
Costs & Fees
Of course, cost should be considered. Many of these automated trading systems are free of charge, but some charge a fee every month or year. Consider your expected return on investments when you think about these fees, and if they'd be worth it for your budget.
Reputation
Some trading platforms have a better reputation than others. Things like fraudulent billing, slow trades, and unhappy customers can contribute to a bad reputation. Things like excellent products and user experiences create a great reputation for many of the trading systems we've listed here.
Customer Support
If you have a glitch or issue with your trading software, programming language, or a trade execution, you'll need help getting back on track. Make sure your chosen automated trading solutions provide excellent and timely customer service for all the questions and issues you might have.
Customer Reviews
Along with reputation, customer reviews indicate how trusted an auto trading software really is. Check out the reviews to make sure you're confident in your choice of trading software.
Final Thoughts
Choosing the best-automated trading software can seem overwhelming, but there are so many great options out there at this time. Make sure to do your research and choose the trading software that best fits your needs.
Frequently Asked Questions (FAQs)
What are retail investor accounts?
Retail investors are run-of-the-mill investors, like you and me. They don't include large businesses or companies looking to invest at a high monthly trading volume. Retail essentially means "layman."
How do market conditions affect algorithmic trading?
If your algorithmic trading software includes the presence of market signals, then market conditions might trigger a buy or sell in your auto trading account.
Does auto trading use historical market data?
The most common use of historical data in the auto-trading process is when testing a potential strategy. Traders can use old market data to see how their strategies would perform.
How do I use technical analysis to execute trades?
Technical analysis can be a huge part of executing trades. In short, technical analysis involves considering many factors of a certain investment (like market trends and volatility) before buying or selling the security.
Which trading platform is the best?
Some of the best and most well-known trading platforms include eToro, Interactive Brokers, and TD Ameritrade.
ABOUT THE AUTHOR
Brenna is a finance editor who enjoys writing about entrepreneurial opportunities and personal finance tips. She graduated from Liberty University with a bachelor's degree in business and now helps small businesses market their products as a digital marketing consultant.
ABOUT THE REVIEWER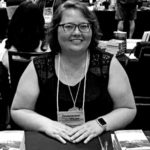 Kristina Knight is a freelance writer with more than 15 years of experience writing on varied topics. Kristina's focus for the past 10 years has been the small business, online marketing, and banking sectors, however, she keeps things interesting by writing about her experiences as an adoptive mom, parenting, and education issues. Kristina's work has appeared with BizReport.com, NBC News, Soaps.com, DisasterNewsNetwork, and many more publications.
+ 5 sources
Bizreport Advisor adheres to strict editorial integrity standards avoids using tertiary references. We have strict sourcing guidelines and rely on peer-reviewed studies, academic research. To ensure the accuracy of articles in Bizreport, you can read more about the editorial process here.
How Stock Markets Work | Investor.gov. www.investor.gov. Accessed March 21, 2023. https://www.investor.gov/introduction-investing/investing-basics/how-stock-markets-work

Asset | Investor.gov. www.investor.gov. Accessed March 21, 2023. https://www.investor.gov/introduction-investing/investing-basics/glossary/asset

Copy Trading | Investor.gov. www.investor.gov. Accessed March 21, 2023. https://www.investor.gov/introduction-investing/investing-basics/glossary/copy-trading

SEC.gov | All About Auto-Trading. www.sec.gov. Accessed March 21, 2023. https://www.sec.gov/about/reports-publications/investor-publications/all-about-auto-trading

Hedge Funds | Investor.gov. www.investor.gov. Accessed March 21, 2023. https://www.investor.gov/introduction-investing/investing-basics/investment-products/private-investment-funds/hedge-funds