Top 7 Best Automated Forex Trading Softwares 2023 Reviews
All products recommended by Bizreport are selected by our editorial team, independent of our parent company. Some of our stories include affiliate links. If you buy something through one of these links, we may earn an affiliate commission.
eToro
Best Overall
Capital.com
Best AI-powered Platform
FXTM
Best for MT4 Trading
The forex market is a massive, highly liquid, and volatile market, which is why trading forex can be a daunting prospect. You would need to consider numerous factors to ensure you are making the right decisions when trading. This is why automated forex trading systems have become increasingly popular among traders. Automated trading helps investors manage their risks and reduce their reliance on tedious manual trading processes.
This guide will explore some of the most popular automated trading solutions in the market today and look at each platform's features and benefits.
Read More: Best Forex Trading Apps 2023
7 Best Automated Forex Trading Softwares 2023
What is Automated Forex Trading?
Automated forex trading refers to the automated buying and selling of currencies on the foreign exchange market. This is done by employing software called "expert advisors†(EAs) that use technical analysis to identify profitable trading opportunities.
When an expert advisor identifies a potential trade opportunity, it will automatically open and close positions based on pre-determined criteria. This eliminates the need for forex traders to manually analyze the markets and make decisions, thus saving time and eliminating errors caused by human emotions.
What is Automated Forex Trading Software?
Automated forex trading software is a type of program that helps traders make decisions in the currency market.
The automated system contains pre-programmed algorithms which are designed to identify profitable trades based on historical data and current market trends. It also automatically executes trades according to the predetermined rules set by the user.
How Does Automated Forex Trading Software Work?
Typically, the user sets up the auto trading software with specific parameters such as risk tolerance, currency pair selection, and timeframe. The software then uses algorithms to analyze market data and generate buying or selling signals based on the user's criteria.
When a signal is triggered, the software automatically executes trades according to pre-set instructions without any need for manual intervention. This allows traders to access markets 24/7 even when they are not actively monitoring their positions.
It's important to note that automated trading platforms aren't infallible, and there is no guarantee of future profits. As with any trading plan, users should carefully evaluate the risks associated with forex trading before investing real money.
Top 7 Best Automated Forex Trading Systems October 2023
Etoro
eToro's Smart Portfolios and unique social trading feature make it easier for traders to execute profitable trades without spending too much time and effort on market analysis. The platform's pioneering social investing aspect is a draw for investors as they can learn from experienced traders and share insights of their own.
Allows copy trading
Automated portfolios
Simple interface
Doesn't support algorithmic trading
Not available in all US states
Slightly higher fees for forex and CFD trading
EToro doesn't technically support automated trading, but it does offer copy trading, which is a similar concept. Traders can build a portfolio just by entirely copying the trades of other traders. This means you don't have to manually monitor the markets and make decisions, as the system does everything for you.
EToro also offers a premium management product called Smart Portfolios. Here, the name of the game is to diversify. By investing in these smart portfolios, traders will automatically copy multiple assets based on a predetermined investment strategy.
EToro is quite beginner-friendly and even offers a demo account for new users to explore the features without fully committing to the platform.
Capital.com
Read Capital.com Reviews
Capital.com is an AI-powered trading platform that provides traders with easy access to the forex market. The platform has a variety of automated trading solutions, such as copy trading and MT4 trading.
AI-powered
Supports MT4 trading
Copy trading available
Limited deposit and withdrawal methods
Few regulatory licenses
Capital.com's auto trading features allow investors to automatically execute trades with real-time signals provided by expert advisors in the system. It also offers copy trading, which lets you replicate successful strategies from other users.
FXTM
Read FXTM Reviews
FXTM is a leading and highly regulated forex broker that offers a wide range of automated trading solutions, including MetaTrader 4 (MT4) Expert Advisors and copy trading through FXTM Invest.
Supports MT4 and copy trading
Tight spreads
Highly regulated broker
Withdrawal fee
Inactivity fee
The MT4 EAs allow traders to either create their own custom strategies or use pre-installed default settings provided by the broker. These are run on an algorithmic basis and can be customized as per the user's preferences.
Besides this, investors can also take advantage of copy trading through FXTM Invest. Here, investors can replicate trades of experienced traders, while strategy managers can share their best trading strategies for additional profit.
Zulutrade
Read Zulutrade Review
Zulutrade is a long-established social wealth management platform that provides social and copy trading services to multiple brokers. It boasts 2 million active users today.
Social and copy trading services
Wide range of broker partners
Regulated in the EU and Japan
Limited licenses
Trading algorithms can be improved
Zulutrade is another great platform for automated forex trading. It has thousands of traders who have shared their strategies with the community, so novice and experienced investors alike can benefit from its offerings.
The Zulutrade automated trading system lets you connect your existing broker account to the platform and copy trades based on predetermined criteria.
You can also use Zulutrade's advanced filters feature to find profitable traders in the network or use its social features to learn more about other successful traders' experiences.
Oanda
Read Oanda Reviews
Oanda is a popular online broker that offers social trading services, algorithmic trading, MT4 hosting, and easy API integration. This platform provides access to 48 currency pairs, plus CFDs.
Supports algorithmic trading
Social trading features
Impressive research tools
Not publicly traded
Monthly inactivity fee
In Oanda, all your positions will be tracked in real-time so you can see how your investments are performing at any given time. You can also set up the system to automatically close out profitable trades at pre-determined points, giving you more control over your investments.
Oanda also has a wide range of research tools and educational materials, which can help traders gain more confidence in their trades.
Forex Fury
Forex Fury is a popular forex trading robot designed for the MetaTrader 4 and 5 platforms. It uses an advanced algorithm to analyze forex market conditions and generate trading signals that are then automatically executed in your account.
Supports popular brokers
Compatible with MT4 and MT5
Extensive educational tools
No free trial
No mobile app
The main advantage of Forex Fury is its affordability, as it can be downloaded from their website at no additional cost. The program also offers daily trend analysis, which helps traders identify possible entry and exit points. Lastly, Forex Fury includes an automatic stop-loss feature to limit risk exposure when trades go wrong.
Duplitrade
Read Duplitrade Reviews
Duplitrade is a popular automated forex trading service provider that enables traders to copy the trades of experienced and successful traders. It also partners with only regulated brokers to help keep the trading process as safe as possible.
Offers copy trading
Multiple strategies available
Regulated by CySec
$5,000 minimum deposit
Requires user initiative
Duplitrade is a UK-based platform that offers multiple automated trading strategies, including trend-following, scalping, and news-based strategies. It also provides users with comprehensive analytics tools which help them track their performance and make informed decisions about their investments.
Duplitrade is a legitimate company regulated by the Cyprus Securities and Exchange Commission (CySEC).
Pros & Cons of Using an Automated Forex Trading Software
While many traders swear by automated trading software, others are still wary of them due to the potential risks they can bring. Before you decide to use an automated trading system, consider the following pros and cons.
Pros:
Automated trading takes emotional and psychological influences out of trading and helps you stick to your strategies.
It is a great way to diversify your portfolio and reduce risk.
You can backtest strategies on your software program, which allows for better optimization of trades.
An auto trading system provides a more consistent market approach to currency trading since it makes trading decisions based on predetermined rules. No exceptions are included.
Cons:
Software programs may not be able to keep up with sudden changes in the markets due to their rigid nature.
Trading bots have been known to cause drastic losses if programmed incorrectly or hacked by malicious actors. This could lead to significant losses.
Automated trading software may be too complex for new retail forex traders and require a lot of time to understand and set up properly.
Differences Between Automated Trading Systems & Forex Robots
Automated forex trading systems and forex auto trading robots are often used interchangeably, but there is a subtle difference between the two.
An automated forex trading system is software that utilizes a set of predefined rules to enter and exit trades in the foreign exchange market. These rules are based on technical analysis indicators and other market conditions, and they are programmed to make decisions based on the parameters set by the trader.
Forex trading robots use AI and machine learning algorithms to make trading decisions. A forex robot runs continuously as it is designed to learn from the market and adjust its trading strategy accordingly.
How to Choose The Best Automated Forex Trading Software?
Automated trading systems vary. If you're ready to delve into algorithmic trading, take these factors into account when choosing the best software
User-Friendliness
The platform should be easy to use, with an intuitive user interface that allows users to quickly learn how to navigate and take advantage of its features.
Backtesting Capabilities
Ensure that the auto trading software has a strategy tester that allows traders to test their automated trading strategy against historical market data and adjust them accordingly before applying real money in order to maximize profits.
Security & Reliability
Your automated forex trading system must be secure and reliable so as not to crash or leave you exposed while executing trades. Look out for features such as encryption and two-factor authentication.
Customer Support
Should you encounter any technical issues with the automated trading platform, it would be helpful to have 24/7 customer service in place for assistance.
Cost
Compare the cost of different automated trading solutions before making a decision to ensure you get value for your money. You may also want to consider free trials so that you can try out the software before committing yourself financially.
Final Thoughts
The automated forex trading solutions outlined in this guide will help you make better trading decisions and maximize profitability in forex markets. Take into account the factors discussed above when selecting a platform to ensure you get the best software for your needs.
Frequently Asked Questions (FAQs)
Does auto trading work?
Yes. Automated forex trading systems can be highly effective in helping traders to capitalize on profitable opportunities while minimizing their risk exposure. However, it is important to note that no automated system can guarantee a 100% success rate, and there will always be some level of risk involved.
Can you lose money from automated trading?
Unfortunately, yes. As with any form of trading, there is always risk involved, and it is possible to lose money from automated forex trading. However, by employing the right strategies and sticking to reliable platforms, retail traders can minimize their losses.
ABOUT THE AUTHOR
Noah Edis is a writer and entrepreneur with a wealth of experience in online businesses and marketing. When he's not working on his latest project, you can find him playing competitive dodgeball or pursuing his personal interest in business process automation.
ABOUT THE REVIEWER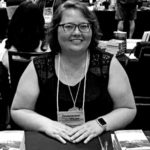 Kristina Knight is a freelance writer with more than 15 years of experience writing on varied topics. Kristina's focus for the past 10 years has been the small business, online marketing, and banking sectors, however, she keeps things interesting by writing about her experiences as an adoptive mom, parenting, and education issues. Kristina's work has appeared with BizReport.com, NBC News, Soaps.com, DisasterNewsNetwork, and many more publications.
+ 5 sources
Bizreport Advisor adheres to strict editorial integrity standards avoids using tertiary references. We have strict sourcing guidelines and rely on peer-reviewed studies, academic research. To ensure the accuracy of articles in Bizreport, you can read more about the editorial process here.
Foreign currency exchange (forex) | Investor.gov. www.investor.gov. Accessed March 16, 2023. https://www.investor.gov/introduction-investing/investing-basics/glossary/foreign-currency-exchange-forex

International Trade Administration. Foreign Exchange Risk | International Trade Administration. www.trade.gov. Accessed March 16, 2023. https://www.trade.gov/foreign-exchange-risk

SEC OFFICE of INVESTOR EDUCATION Investor Bulletin: Foreign Currency Exchange (Forex) Trading for Individual Investors. Accessed March 16, 2023. https://www.sec.gov/investor/alerts/forextrading.pdf

U.S. DEPARTMENT of STATE. Artificial Intelligence (AI). United States Department of State. Published 2020. Accessed March 16, 2023. https://www.state.gov/artificial-intelligence/

DOE Explains…Machine Learning. Energy.gov. Accessed March 16, 2023. https://www.energy.gov/science/doe-explainsmachine-learning#:~:text=In%20machine%20learning%2C%20algorithms%20are