Empire Life Insurance Review 2022: Features & Alternatives
All products recommended by Bizreport are selected by our editorial team, independent of our parent company. Some of our stories include affiliate links. If you buy something through one of these links, we may earn an affiliate commission.
Empire Life Insurance is a Canadian life insurance and financial services firm that offers asset allocation, life and health insurance services, annuities and various investment products for thousands of customers in Canada.
Pros
Highly competitive monthly and annual premiums

Online access to accounts 

Offers one of the most flexible insurance options in Canada 

Ability to switch insurance policies from short-term to long term

Easy and quick approvals
Cons
Unavailability of a universal life plan 

Expensive term plans from other companies

The term plan options are limited 

Limited annual renewable term coverage
Mutual funds 

Permanent life insurance 

Term life insurance 

Submitting a life insurance claim

No medical life insurance 

Permanent participating life insurance
Empire Life Insurance was incorporated as a division of E-L Financial Corporation Limited of Toronto, Ontario, Canada with a mission to provide clients with life and health insurance and a wide range of group insurance benefits. The company works closely with management general agents, financial advisors, national account firms and independent distribution partners to provide their products and services.
Empire Life Insurance Introduction
Empire Life Insurance is a subsidiary of E-L Financial Corporation Limited, with its headquarters in Ontario, Canada. The company offers life and health insurance, group benefits, and investment products, and has grown to become a top-ten life insurance company in Canada.
The company provides multiple investment options for clients, ranging from policies for individuals, families, and business owners. The division of the company, Empire Life Investments Inc., also provides mutual funds, emblem portfolios, and other options. It also provides various resources for investment purposes, retirement solutions, and general insurance solutions, regardless of users' situation, duration, or age.
Since its inception, Empire Life Insurance has merged and acquired other insurance companies into its structure. The company boasts over $18B in assets and a customer base of over 300,000 customers across the country. Some of its top products include critical illness insurance, guaranteed life insurance, term life insurance, and permanent life insurance.
Empire Life Insurance simplifies and expedites the process of getting insurance, group benefits, and insurance. The company also makes a popular feature called, telemedicine, available to its eligible users. This feature allows eligible clients as well as their eligible dependents to have round-the-clock access to licensed physicians to be able to access fast and reliable healthcare when and where they need it.
Empire Life Insurance Advantages
Empire Life Insurance provides various benefits that make the company one of the best insurance companies in Canada. These advantages are
Long History and Strong Financial
Empire Life Insurance has been active for over 98 years, with a solid financial foundation of over $18B in assets and more than 300,000 customers in Canada. The company has always maintained a strong capital position for decades.
Named the Best Canadian Life Insurance Company
Empire Life Insurance has been named the best life insurance company in Canada on four occasions – 2013, 2016, 2018, and 2019. This award rewards excellence in delivering insurance products and services to clients.
Wide Range of Life Insurance Products
Both individual and group insurance plans are available in the company. The insurance products range from short-term ones to those of the long term depending on the profile and preference of a user.
Longer Term Life Coverage
Empire Life Insurance provides its clients with a solution series of term life products for flexible and affordable coverage for up to 10, 20, or 30 years. The coverage is also available upon renewal up to age 100 for individuals.
Competitive Rates
The company offers guaranteed interest option rates to every client, with various plans that also offer affordable term rates. This offer comes with permanent protection with the exclusion of all future conversion limitations.
Empire Life Insurance Packages
Empire Life Insurance offers different packages to meet the various needs and profiles of clients. These are stated below:
Term Life Insurance
This package offers users flexible life insurance protection. With term life insurance, users can access affordable life insurance for their family and business, with immediate protection for any duration of one's choice. It is perfect for small business owners, families with mortgages, and individuals who prefer affordable coverage with the option of future flexibility.
Solution 10
Solution 10 provides clients with guaranteed premium rates that are subject to steady increments every 10 years. This package provides shorter-term coverage for various needs, from paying mortgages to expenses, etc.
Solution 20
Empire Life's Solution 20 offers rates that increase every 20 years with the last premium increase scheduled to take place after one reaches the age of 65. It helps customers to protect their families for as long as 20 years.
Solution 25
This package offers clients 25 years of coverage at guaranteed rates. It is the perfect option for important life events like having a child or buying a home. It is also one of the longest-term insurance coverages offered by Empire Life Insurance.
Solution 30
This is the longest-term insurance option provided by Empire Life Insurance. It gives customers access to 30 years of coverage with guaranteed rates. This package is great for families paying a mortgage or a family income replacement.
Permanent Life Insurance
This insurance package from Empire Life Insurance offers clients a lifetime protection service. This insurance solution offers guaranteed life insurance protection to customers and is suitable for both young children and mature individuals.
Solution 100
The Solution 100 is an insurance option that provides access to fully guaranteed rates and coverage. It is a lifetime non-participating insurance plan offering clients coverage and protection up to the age of 100. The rates in this package never increase regardless of a person's health or age status.
Permanent Participating Life Insurance
This insurance package by Empire Life is popularly referred to as PAR life insurance. It gives clients a chance of sharing in companies' participating profits with access to potential dividends on wealth accumulation and estate protection.
EstateMax
The EstateMax Insurance plan offered by Empire Life provides clients with life coverage. With this plan, customers can pay in savings, use it for the payment of policy premiums, or earn annual dividends.
Optimax Wealthy
This package is great for building short-term cash values. It gives users access to life insurance coverage with an additional opportunity for savings. It provides early cash values as well as the benefit of tax-deferred savings.
Guaranteed Issue Life Insurance
This insurance package by Empire Life provides clients with life coverage that never decreases as long as all premiums are paid when due. With this plan, rates never decrease regardless of one's age or health status. Premiums are paid until age 95 with coverage that will last an entire lifetime. Additional features include guaranteed cash surrender values starting at the 5th policy anniversary as well as a reduced paid-up value that starts at the 8th policy anniversary.
Critical Illness Insurance
Empire Life provides insurance that will cater to one's needs and that of family members in cases of critical illnesses. The company provides two types of CI insurance, namely CI Protect and CI Protect Plus.
The basic plan makes provisions for the four most common life-threatening conditions – stroke, cancer, coronary artery bypass, and heart attack. The beneficiary also receives a $1000 death benefit with no extra cost at all.
CI Protect
This is the basic critical illness insurance plan that covers 4 different conditions and accounts for 82% of Empire Life's individual critical illness insurance claims. These include heart attack, cancer, stroke, and coronary artery bypass. This package offers clients renewable term plans for 10 or 20 years with the added benefit of guaranteed initial and renewable premiums that are subject to increment every 10 or 20 years till a person reaches the age of 75 years.
CI Protect Plus
The Empire Life CI Protect Plus is a very comprehensive critical illness insurance solution covering 25 critical illnesses with multiple plans that facilitate access to different guaranteed payment schedules for clients to meet insurance needs and budgets.
Empire Life Insurance Quick Overview
Best Overall Value
Availability of instant approval
Provides some of the most flexible coverage options in Canada
Renewal of up to age 100 and optional annual renewal plans
Empire Life Insurance Customer Reviews
Some of the things Empire Life Insurance Customers had to say on Trustpilot
Using Empire Life insurance has been perfect for me and my family. The company helps me to protect my investment with its permanent participating life insurance. It is easy and practical to use this service to accumulate wealth and also carry out estate protection. The company is serving me and my business smoothly and I am very pleased

Isaac
The Empire Life Insurance website platform is very easy to use and navigate. At first, I thought it may become tedious because the company offers so many services. However, navigating the platform has been a seamless experience. All the different packages for various individual needs are very easy to access and understand. I have been using Empire Life for several years now and I will definitely continue to do so.

George Charles
I like Empire Life Insurance a lot. Over the years, my family members and I have explored different companies and platforms that offer life insurance but we did not find anyone that compares to Empire Life. My brother uses the Critical Illness Protect Plus package and it was a lifesaver when he had a heart attack and was rushed to the hospital. We received quick approval and funding for his treatment and care. It saved us a lot of stress in trying to raise money to settle hospital bills.

Jake
One of the best things I like about Empire Life is the responsiveness of their customer care. I checked the website for available retirement plans and I saw many options. However, I wasn't sure of the right one for me. I was able to call and get across to customer care, where I was referred to a retirement plan advisor. I met with him and we finally found the best retirement plan for me. Using Empire Life has been great and I even recommended it to my friends.

Becky Evans
Empire Life Insurance Service Review
Review of Empire Life Insurance
| | | |
| --- | --- | --- |
| Overall Pricing and Value | | 90% |
| Cost Value | | 91% |
| Customer Support | | 92% |
| Ease of Use | | 89% |
| Included Features | | 91% |
As you read on, you will get a comprehensive review of Empire Life Insurance as well as the insurance and investment products, services, and solutions offered by the company.
Is This Brand Right For You?
Empire Life Insurance offers dynamic insurance and investment services including life, health, and investment products for individuals and groups through financial advisors, national account firms, and managing general agents. The company offers some of the highest competitive rates for life insurance in Canada.
Most of the packages it offers are great for individuals that favor affordable coverage with future flexibility, young families and mature adults looking for affordable options as well as individuals or families looking to cover a mortgage.
Cost Value
Empire Life Insurance has multiple insurance packages that provide financial security to users so they can resolve foreseen and unforeseen circumstances quickly. The company's term insurance rates are affordable and come with added benefits such as permanent protection for life, with zero concerns about future conversion limitations.
The company provides a maximum amount of coverage of $10,000,000 which has a convertible age of 75 and the value paid for insurance contributions depends on the age and gender of the individual starting at $20.70.
Customer Service
The customer service support of Empire Life Insurance is quick and professional. The customer service team works 24/7 to provide solutions with the wide range of products the company offers, insurance or investment.
Empire Life Insurance customer service can be contacted through multiple methods such as email or telephone. The company makes it easy for users to always reach available agents with links for both insurance and investment sales. This helps in providing quick and easy access to guidelines and answers while all products are being used.
Ease of Use
All the products and services offered by Empire Life Insurance can be accessed easily on the website's menu panel. The website is easy to use and navigate. The process of building wealth, generating income, and ensuring financial security is simple and fast with Empire Life Insurance.
Information about these products is available on the website, which has an intuitive interface without a learning curve. The platform also provides a language switch from English to French, which ensures a seamless experience for its users.
Included Features
Empire Life has a subsidiary company called Empire Life Investments Inc., which caters to all the needs of users regarding investment services. One of the investment solutions offered by the company includes mutual funds, multi-strategy guaranteed investment funds, emblem portfolios, and option plus RSP.
Users have easy access to annuities, investment expertise, and various investment resources such as blogs, tax-free savings accounts, commentaries, and fund documents.
Empire life insurance company offers users life insurance coverage, permanent life insurance products, wealth management, dental benefits, life insurance policy, life pay, long-term life insurance, and guaranteed premiums.
Overall
Empire Life Insurance backs up its title and claim as one of the best life insurance companies in Canada by the solutions provided to individuals, families, and groups for their insurance and investment needs. The multiple insurance and investment packages ensure users are always protected and financially secure.
The customer care service is easy to use with responsive and professional agents providing solutions to client's inquiries. This Empire Life Insurance review has expressly shown that there are numerous benefits attached to the usage of the company's products and services.
2 Top Empire Life Insurance Alternatives
Sun Life
Manulife Insurance
Empire Life Insurance
Award
Corporate Knight's 2022 Global 100
Reader's Digest Most Trusted Brand Awards
Fundata FundGrade A+ Award
Feature Includes
Money-back service guarantee
Excellent financial strength rating
Portability
Convertible term coverage
Future eligibility for life insurance guarantee
Flexibility and multiple fund options
Waive premium payments (applicable if disabled)
Insurance term plans for families
Group plan administrators and advisors
Highly competitive individual and group insurance shd investment
Permanent participating life insurance
Critical illness insurance
Ranking
4/5
4.3/5
4.6/5
Detail
Read Review
Read Review
Read Review
Link
Sun Life
Sun Life is a Canadian financial services company that provides life insurance, health insurance, financial planning, investments, and other products and services to users. The company is primarily called Life Insurance Company and was founded in 1865, with its headquarters in Toronto, Ontario, Canada.
Sun Life Financial Inc. helps users with their financial management needs by providing life, health, and travel insurance products, financial advice and planning, health programs that are customized for each user, savings and investment products, and solutions for individuals and groups.
Manulife Insurance
Manulife Insurance is a multinational Canadian insurance company and financial services provider that offers its users various investment and insurance solutions for both individuals and organizations. The company was founded in 1887 and has its headquarters in Toronto, Ontario, Canada.
Manulife Insurance has over CA $1.4 trillion in assets under the company's management and administration to serve millions of customers in Canada and across the rest of the world.
Conclusion
Empire Life Insurance is a great insurance and investment platform providing users with multiple products, services, and solutions tailored to individual and group needs. The website is easy to navigate and the menu panel has multiple clickable links for each product description that provides users with adequate information in making an informed decision on which investment or insurance platform is suitable.
The subsidiary of Empire Life focusing on insurance has also provided users with various insurance products and solutions for years. There are several investment solutions and resources as well as retirement solutions for users regardless of their age or health status. The emblem portfolio offered by the company makes it easy for users to diversify their investments. All in all, Empire Life's popularity and client base keep increasing because of its excellent insurance and investment packages.
Frequently Asked Questions (FAQs)
Is Empire Life Insurance available to users worldwide? 
Empire Life Insurance is only available to Canadians living in Canada
Where is Empire Life located?
The headquarters of Empire Life Insurance is in Kingston, Ontario, Canada with 530 employees.
How can I contact Empire Life's customer service?
Customer service can be contacted primarily in two ways: by phone or email, with prompt responses.
Do users have access to a retirement planning advisor?
Yes, users who want to preserve their retirement savings can schedule calls or meet advisors in-person to discuss the perfect product for them.
ABOUT THE AUTHOR
Hannah is a seasoned writer based out of Pennsylvania. With years of experience in various writing niches, she provides SEO and on-demand content for Businesses in all industries
ABOUT THE REVIEWER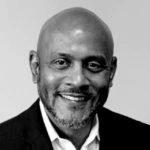 He is an organized and creative thinking sales management professional with experience in outside and inside sales in various markets. Working as freelancer in the Greater Boston Market, he moved to St. Louis and became an Account Executive, then a Sales Manager managing and coaching 12 sales reps covering a nationwide territory. He has developed his team with a combination of consultative selling and value before price coaching mindset which has won him a President's Cup and many other financially rewarding awards at RICOH. His most recent role as a Continuous Improvement Manager provided insight into the importance of delivering a quality product in alignment with the value and reputation of his organization. It further enhances the aspect of selling on value as opposed to price.