Canada Life Review 2023: Features & Alternatives
All products recommended by Bizreport are selected by our editorial team, independent of our parent company. Some of our stories include affiliate links. If you buy something through one of these links, we may earn an affiliate commission.
Founded in 1847, Canada Life Assurance is the oldest and one of the biggest domestic insurance companies. They offer asset management and insurance services and products in Canada, the UK, and other countries. The business serves more than 13 million clients and offers benefit programs to 30,000 employers.
Pros
Customizable term length of 5 to 50 years.

Numerous rider options for policies.

Internet-based policy
Cons
$100,000 insurance coverage or $500 yearly fee compulsory

Restricted access to online account functionalities
Allows customization

Wide range of insurance products

Optional riders and benefits

Competitive rates

Great term exchange option
Canada Life Assurance Company is the first domestic life insurance carrier in Canada with its headquarters in Toronto when it was founded. Currently, they have a network of over 23,000 advisors and consultants.
Introduction
Canada Life is one of the biggest insurance and financial services companies in the country. It is a division of Great-West Lifeco Inc. and a part of the Power Financial Corporation group of enterprises. One of the most reliable life insurers in the nation, Canada Life, has $396 billion in assets and an A+ financial strength rating from A.M. Best.
Established in 1847, Canada Life is the country's first domestic life insurance provider. The Great-West Life Assurance Company, London Life Insurance Company, and The Canada Life Assurance Company merged to become The Canada Life Assurance Company. Numerous Canadian consumers and organizations who need life insurance turn to the company because of its extensive capitalization and wide range of insurance options.
The product line of the organization offers a range of term insurance plans that may be tailored to suit each person's particular requirements and financial circumstances. Canada Life provides term life insurance with a range of choices, such as level premium convertible term policies, fixed-term non-renewable policies, and optional extra policy riders. Policy terms range from five years to fifty, or until 85 years old. These term insurance policies can be converted to whole life insurance. The company also offers a variety of policy riders that can be added to your policy to add coverage for things like accidental death, children's term insurance, living benefits, guaranteed insurability, disability waiver of premiums, and more.
Canada Life Advantages
Strong Financial Standing & Long History
Canada Life has been paying claims to individuals and families for over 150 years! The company gives an assurance that your family will have someone to turn to when they need it.
Its rank in financial stability statistics inspires assurance as well. Canada Life received the second-highest possible rating of A+ from AM Best. When it comes to monetary security and stability, Canada Life insurance is guaranteed.
Custom Term Length from 5 to 50 Years
Like many other insurance companies, Canada Life allows you to choose a term length that suits you, ranging from 5 to 50 years. It also provides many alternatives so that you can choose the precise length of coverage that you require — not more or less. You can always rely on Canada Life insurance to provide you with a term life insurance policy or permanent life insurance plan that precisely meets your needs, whether you are in your 30s, 40s, or 50s.
Multiple Rider Options
One of Canada Life's goals is to offer everyone an insurance plan that is specifically suited to their needs. Numerous rider options enable that. Whether it is a single or joint insurance coverage, you can modify it to suit your needs. With this, you never have to worry about getting less coverage than you require.
Term Exchange Option
Canada Life insurance provides a generous term exchange option. Without any underwriting or a medical examination, they enable you to upgrade your 10-year insurance policy to a 20-year term. This feature is accessible after the first anniversary of the policy and before the seventh policy year. In general, the eligibility window is shorter for Canadian insurers.
Canada Life Packages
Canada life offers an extensive range of insurance products and other benefits
My Term
Term life insurance is a short-term policy that pays out tax-free benefits to the persons or charity you choose as beneficiaries in the event that you pass away during the time you select. The money can be used to pay bills, mortgage, children's tuition, or to keep your business afloat. Generally, term insurance plans cost less than permanent insurance policies and last for a certain period. Here are some features of Canada Life term life insurance:
Select the coverage amount and term length of your choice
Issued till the age of 80
Level premiums throughout the term
Joint-first-to-die coverage is available with a business growth protection rider and a child's term life insurance rider.
Policy renews automatically annually without requiring fresh evidence of insurability
Convertible into Canada Life's permanent insurance before the age of 70
Coverage is offered until age 85. Depending on the number of years until reaching 85.
Coverage expires at the policy anniversary closest to the insured's 85th birthday, or in the case of combined coverage, at the policy anniversary closest to the oldest insured person's 85th birthday.
Permanent Life Insurance
This policy ensures you are covered from the time the claim is satisfied until the day of your death. The coverage is continuous as long as you continue to make premium payments. Canada life assurance offers two options for permanent insurance; they are whole life and universal life insurance.
Whole Life Insurance
Canada Life Assurance's whole life insurance covers you throughout your entire life and includes a fallback savings component. Generally, whole life insurance costs more than other types of life insurance. Both participating and non-participating whole life or permanent life insurance policies are available from Canada Life Insurance. Participating in whole-life policies provides a dividend based on the business's profits. The company offers two participating permanent insurance policies:
Wealth Achiever Plus: Greater minimum coverage requirement of $100,000 since its policies place more emphasis on early cash values.
Estate achiever plus: Policies are centered on long-term policy value growth and the minimum coverage begins at $25,000.
Both coverage types include capped payout terms of 10 or 20 years, or until 100 years old.
Universal Life Insurance
This is a form of permanent life insurance similar to whole life insurance. However, with this insurance plan, premiums are flexible and more affordable but there is no self-directed long-term investment component. This insurance company offers three universal insurance plans:
Yearly Increasing Pay COI – Lifelong coverage with annual premium paid till age 85 which increases yearly and no guaranteed cash value.
Level COI: Lifetime insurance with no guaranteed cash value and level premium costs. You pay premiums until the age of 100.
Limited Pay COI – Lifetime coverage with guaranteed cash value that you pay premiums for a predetermined period of time (10, 15, or 20 years).
Critical Illness Insurance
This is a policy that provides lump-sum cash to cushion financial crises that might arise due to qualifying medical conditions like cancer, stroke, heart attack, and kidney failure, among others. This tax-free lump sum is available for a period of time known as the term length. It is paid after at least 30 days from the first diagnosis (90 days for cancer).
Canada Life's LifeAdvance critical illness product offers partial payouts for 8 different conditions. This payout is usually 15% of the policy's coverage up to a maximum of $50,000. The maximum insurance coverage offered by Canada Life for this product is $2.5 million. It includes coverage for 24 serious illnesses with the opportunity to add one more.
For the majority of illnesses, the survival period—the amount of time you must endure the ailment before receiving benefits—is zero days. Canada Life offers 10- and 20-year periods for critical illness insurance as well as coverage up to 75 or 100 years of age. For the Living Advance family of critical illness products, they also provide a few pay choices, such as pay in 10, 15, or 20 years.
Disability Insurance
Disability insurance is a type of insurance that provides income to workers who are unable to work due to disability until they get back to good health and resume. Also known as income protection insurance, disability insurance offers protection by replacing a substantial portion of your paycheque.
Depending on one's age and work, the Lifestyle Protection Plan, which is open to Canadians ages 18 to 60, gives a monthly income replacement ranging from $3,000 to $25,000. Benefit periods might range from two to ten years or even up to age 65. This plan has level premiums and it cannot be adjusted or called off after it has been issued.
There is also an Independence Plan which Canadians between age 18 and 60 may qualify for. It offers a maximum $3,000 in income replacement with benefit periods of 1, 2, or 5 years, or until age 65.
Finally, an overhead expense plan covers the costs of running your business if you as a business owner cannot work. However, you cannot cancel this plan after it has been issued.
Canada Life Creditor Insurance
Canada Life offers a special type of coverage called creditor insurance. It pays out in the event of a serious sickness, a loss of employment, a disability, or death and offers a benefit amount that is equal to substantial debts like a mortgage, loans, lines of credit, or credit card bills.
However, you cannot immediately purchase these goods from Canada Life using your current credit. Instead, they provide it in collaboration with well-known financial institutions when you apply for a loan, credit card, or line of credit (such as Scotiabank, CIBC, and Walmart).
Other Financial Products
In addition to life insurance products, Canada Life provides a wide range of financial services and investment options. These consist of:
Mutual funds
Segregated funds
Goal-based investments via their constellations program
Through their financial products, they provide retirement income alternatives.
Additionally, the company provides competitive mortgage loans:
Variable-rate mortgages (5-year terms)
Fixed-rate mortgages (Flexible terms up to 5 years)
Lock and roll mortgages (where interest rates and payments change every 6 months within a 5-year term)
Adjustable-rate mortgages (where interest rates and payments change monthly within a 5-year term)
Canada Life Quick Overview
Best Overall Value
Affordable coverage when you need it
Term and whole life insurance policies are available
A long-established global company with a rich history
Canada Life Customer Reviews
Here are some Canada life reviews submitted by users on top review platforms:
When my mother passed away from ALS, Canada Life was very easy to deal with and accommodating. They worked with my brother and me to get an advanced payment based on her diagnoses and the expected time left. She ended up passing away before we received advance payment but Jeff was very easy to work with in getting us the full payment instead of the advanced payment when the time came.

DaveSilva
They were very nice and helped me throughout and they paid the life insurance within a month… I would recommend this company.

Lorna
Excellent service, the representative explained every aspect of the insurance thoroughly and was not pushy at all, allowing me to absorb the information and compare it with other insurance providers. The price was the most competitive in the market. Documents arrived promptly.

Amara
Recently took out a life insurance policy. Very easy, smooth process. Very happy.

Katie
Canada Life Service Review
Review of Canada Life
| | | |
| --- | --- | --- |
| Overall Pricing and Value | | 86% |
| Cost Value | | 90% |
| Customer Support | | 86% |
| Ease of Use | | 70% |
| Included Features | | 94% |
Is This Brand Right For You?
The Canada Life Assurance Company has an extensive track record and strong financial standing. They provide a large selection of insurance products and competitive prices to Canadian life insurance consumers. They also provide a variety of insurance riders so you can tailor your coverage to meet your needs.
Overall, Canada Life insurance stands out as the best option for customers looking for low-cost policies.
Cost Value
Generally, some factors affect the price of your insurance policy. These factors include age, health, gender, and occupation. For instance, insurance is less expensive for young people, people with less dangerous jobs, people without chronic diseases and healthy lifestyles, and females. The typical rate for a non-smoker purchasing term life insurance from Canada Life for a 20-year term with $500,000 in coverage is:
A 35-year-old male pays $36.45 every month.
A 35-year-old woman pays $29.25 per month.
Customer Service
Canada Life strives to improve the financial, physical, and mental well-being of Canadians, therefore they handle complaints fairly and professionally. If you have a complaint about any of their products or services, reach out to your advisor if you work with one of their customer service representatives.
Ease of Use
Although Canada Life has a website, it does not offer the option of online quotes or applications for users. To simply inquire about their policies or get started with your application, you must speak with one of their insurance experts. Also, the application could take 6 to 10 weeks to get approved, which is a lengthy time!
Included Features
Some top features include:
Life insurance products
Other insurance coverage- disability insurance, critical illness insurance, health insurance.
Optional riders and benefits
Competitive rates
Great term exchange option
Other financial products
Overall
You won't lose anything if you choose one of Canada Life's competitors because their insurance options are rather average. There is no way to get Canada Life insurance quotes or begin an application online if you're merely looking into your alternatives. Additionally, the approval process for the insurance products might take anywhere between 6 and 10 weeks. Customers complain about high wait periods in the company reviews, both for approval and just to speak to a customer service representative.
2 Top Canada Life Alternatives
| | | | |
| --- | --- | --- | --- |
| | Sun Life | Manulife Insurance | Canada Life |
| Award | Most sustainable | Largest provider of life insurance | Best low-life insurance policies |
| Convertible insurance plan | | | |
| Ranking | 4.8/5 | 4.6/5 | 4.3/5 |
| Detail | Read Review | Read Review | Read Review |
| Link | | | |
Sun Life
Sun Life Financial Inc. is a Canadian provider of financial services recognized for being a life insurance provider. With more than CAD$1.3 trillion in assets under administration and operations in several nations, Sun Life has a foothold in the investment management industry.
As of 2020, it managed assets worth more than $125 billion.
Manulife Insurance
Manulife is the largest provider of life insurance in Canada. Manulife offers 10 and 20-year terms of the insurance. There are several choices, all with coverage up to $20,000,000, including Family Term, Vitality, and Business Term coverage. Most Manulife insurance plans are convertible, however, they cost more than the going rate in the market.
Conclusion
Canada Life provides a wide range of life insurance products, including term and permanent insurance to meet users' needs. However, these products come at a price. By choosing their policies, you won't be skipping out on any essential features because their coverage is quite standard. However, shopping for insurance with them might take up more of your time because there is no option to apply online or get a quote without going through one of their advisors.
Frequently Asked Questions (FAQs)
How can I get a Canada Life insurance quote?
You'll need to speak with one of their advisors in order to obtain a price for the insurance. You can search for a local representative by entering your city on their "Find an Advisor" website. Alternatively, after responding to a few inquiries about your insurance requirements, you can ask to be matched with an advisor. However, Canada Life does not provide a fast quote option or an online application process.
What makes Canada Life Insurance unique?
One way to evaluate life insurance companies is by comparing premiums or the cost of the policy. The death benefit is another way to evaluate different policies. Finally, you can contrast the features and advantages of the policies to discover what each provider has to offer. Canada Life frequently offers very competitive premiums.
How does Canada Life term insurance work?
With Canada Life's My TermTM product, you can choose a term that is totally customized to meet your individual needs. Any term length, up to and including 85 years old, is permissible. You can also decide the amount of the tax-free payout that your beneficiaries will receive if you die during your term. Over that time, the premiums, or recurring payments into the policy, remain the same.
What is the difference between the types of insurance?
Permanent insurance offers protection that lasts forever, offering protection until death or for as long as you need it. Although this kind of insurance is more expensive, it will pay out a death benefit as long as you pay premiums regularly. Contrarily, term life insurance provides coverage to the insured for a predetermined amount of time (i.e. the term).
Is life insurance worth it?
Yes. If you pass away unexpectedly, life insurance can shield your family or you from suffering a financial loss. At death, there may be a variety of different financial needs, such as funeral or cremation fees, legal fees, taxes, eliminating outstanding debt, a set aside for your kid's education, and keeping up with mortgage payments.
Who owns Canada Life?
Great West Lifeco is the owner of Canada Life. Originally established in Toronto in 1847, The Great West Life, London Life, and Canada Life insurance companies merged under the Canada Life banner. Canada Life now serves millions of Canadians nationwide with insurance and financial products.
Who is Canada Life insurance best for?
This company's insurance policies are perfect for people who need affordable life insurance products that offer all the basic features.
What does Canada Life offer?
From coast to coast, Canada Life offers a vast selection of insurance and wealth management products for individuals, families, and business owners. One of their goals is to improve Canadians' financial, physical, and mental well-being.
ABOUT THE AUTHOR
Hannah is a seasoned writer based out of Pennsylvania. With years of experience in various writing niches, she provides SEO and on-demand content for Businesses in all industries
ABOUT THE REVIEWER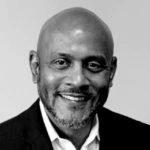 He is an organized and creative thinking sales management professional with experience in outside and inside sales in various markets. Working as freelancer in the Greater Boston Market, he moved to St. Louis and became an Account Executive, then a Sales Manager managing and coaching 12 sales reps covering a nationwide territory. He has developed his team with a combination of consultative selling and value before price coaching mindset which has won him a President's Cup and many other financially rewarding awards at RICOH. His most recent role as a Continuous Improvement Manager provided insight into the importance of delivering a quality product in alignment with the value and reputation of his organization. It further enhances the aspect of selling on value as opposed to price.
+ 1 sources
Bizreport Advisor adheres to strict editorial integrity standards avoids using tertiary references. We have strict sourcing guidelines and rely on peer-reviewed studies, academic research. To ensure the accuracy of articles in Bizreport, you can read more about the editorial process here.
Term life insurance. Canada Life. Accessed November 21, 2022. https://www.canadalife.com/insurance/life-insurance/term-life-insurance.html